V inita Mungi (b. 1995) is a Mumbai-based artist, who received her BFA in Sculpture from the School of the Art Institute of Chicago (SAIC) in 2017. Confronting western-centric perspectives that her training was largely informed by, she began looking at artists, activists and poets belonging to the Post-colonial feminist movement as a way to introspect upon her own identity and orientations in the world.
These meditations, combined with a rigorous and intimate engagement with her medium, inform her explorations of relationships between bodies and objects, daily life, and intimate spheres.
Laden with ecological representations – that recall her time spent close to nature while growing up in the Nashik district in Maharashtra – as well as intricate architectural structures, her works are interspersed with abstracted bodily and genital forms. These aim to conjure a world where "one's chosen or existing gendered, sexual identifiers are as commonly present as plants, flowers, or buildings." Through this attempt at normalising and liberating sexualised imagery, Mungi summons reconsiderations of our approach towards gender and identity politics in contemporary society. Consciously loaded with rich details and vibrant colours, her arresting works also direct attention towards looking beyond what meets the eye. Invoking a greater sense of vigilance, they endeavour to make us critical of seemingly innocuous yet regnant and male-dominated ideological constructs that have been rendered ubiquitous for generations.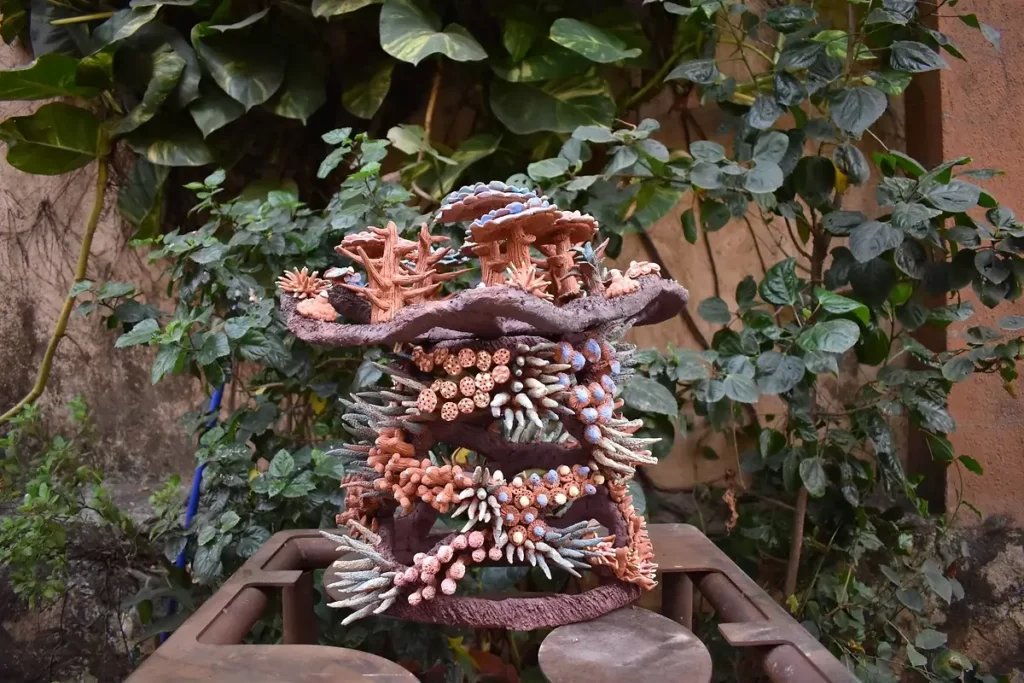 Mungi's works reflect a close and considered relationship with clay that lends itself to tactile engagements and bears memories of process in final manifestations. Working dexterously with this malleable and inherently organic material, she creates three-dimensional maquettes, which are then transformed into larger, finished works. Exercising complete control while determining the form of her sculptures, she surrenders to chance when it comes to awaiting the outcome of the firing process. While her technical prowess and artisanship are self-evident through her intricate works, Mungi manipulates and pushes her medium to consider formal, conceptual and socio-political concerns..
Beyond sculpture, Mungi also relies on portraiture as a technique to further her interest in empowering individuals – usually transgender / hijra women, who have typically been marginalised in society.
Vinita lives and works in Mumbai, India.
Follow Vinita: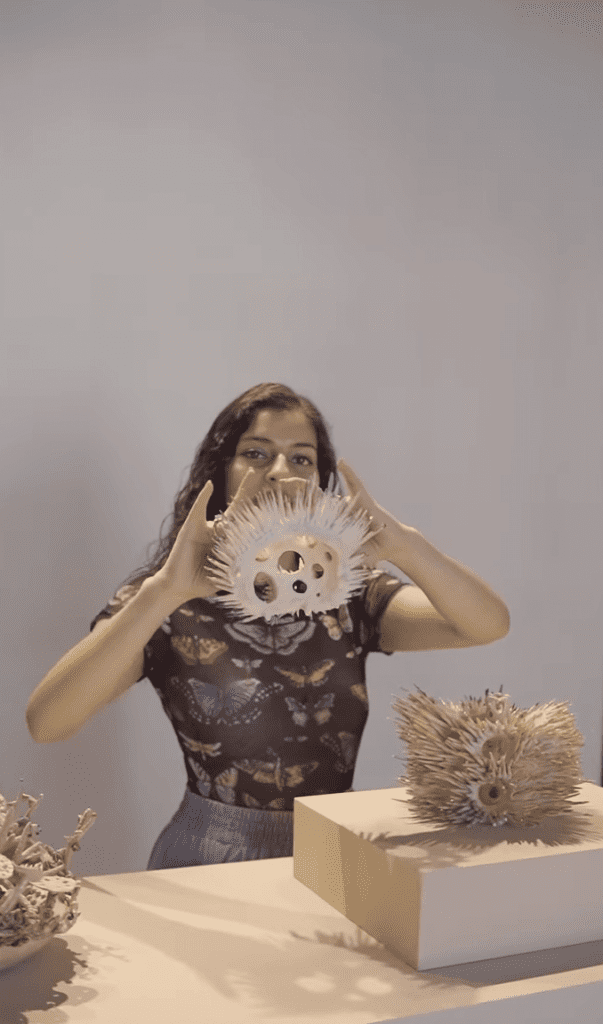 View Vinita's work on Chemould Shift:
Charuka Arora, Founder of Arts To Hearts Project
Arts To Hearts Project
CATEGORIES: