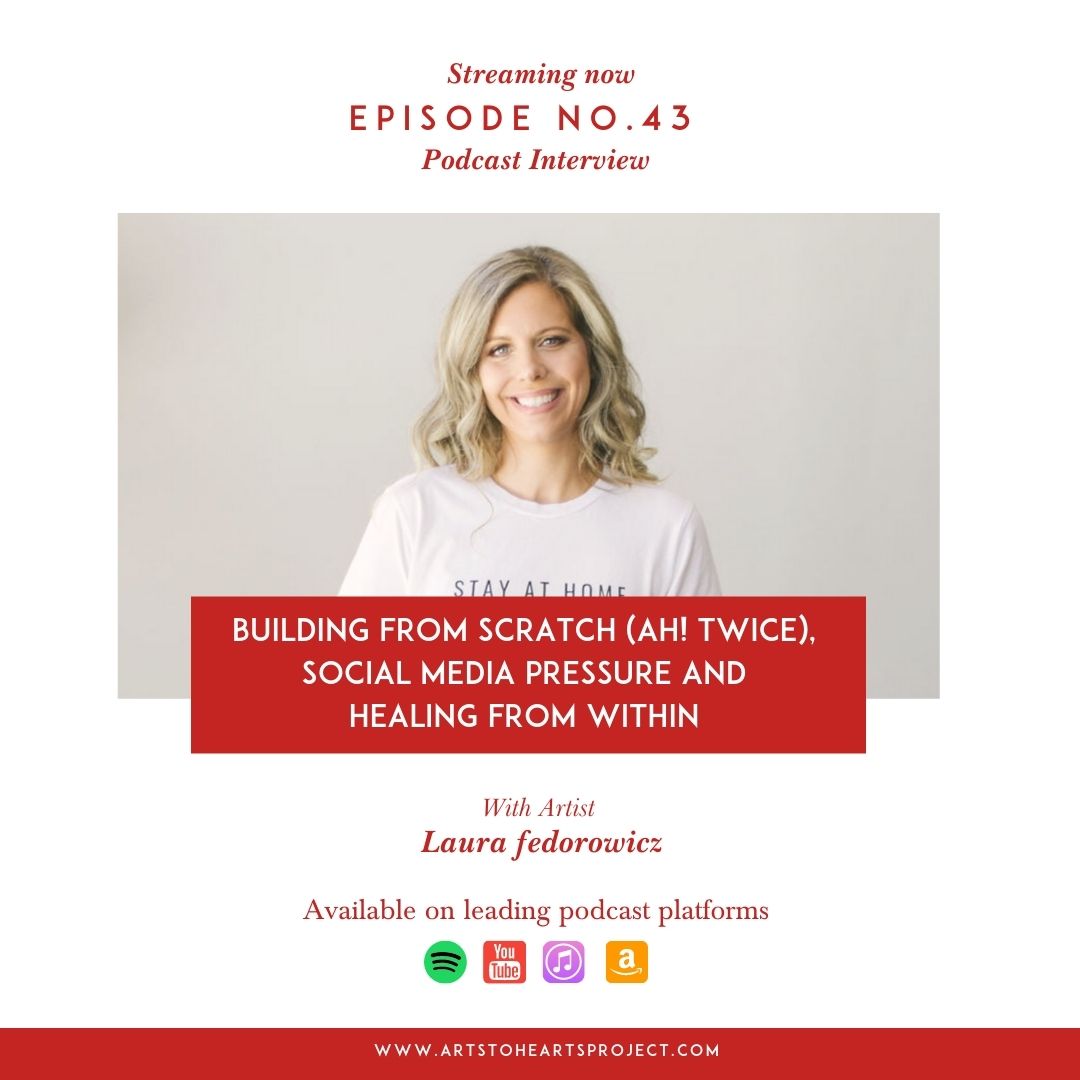 Building from scratch (ah! Twice), Social media pressure and healing with Artist Laura Fedorowicz
In the 43rd episode of the Arts to Hearts podcast, our host Charuka Arora interviews Artist Laura fedorowicz  an abstract artist and art lover based in Winona, Ontario.
The spoke about the unrealistic pressure of social media in our lives, the struggles of building a creative business and returning to their art practices after being lost.
To know more about Laura:
Instagram: @laurafedorowicz
Website: https://www.laurafedorowicz.com/
Connect with Our Host Charuka on:
Instagram: @charukaarora
Keep In Touch With Us at Arts To Hearts Project! @artstoheartsproject
INTERNATIONAL CALL FOR MIXED MEDIA ARTISTS