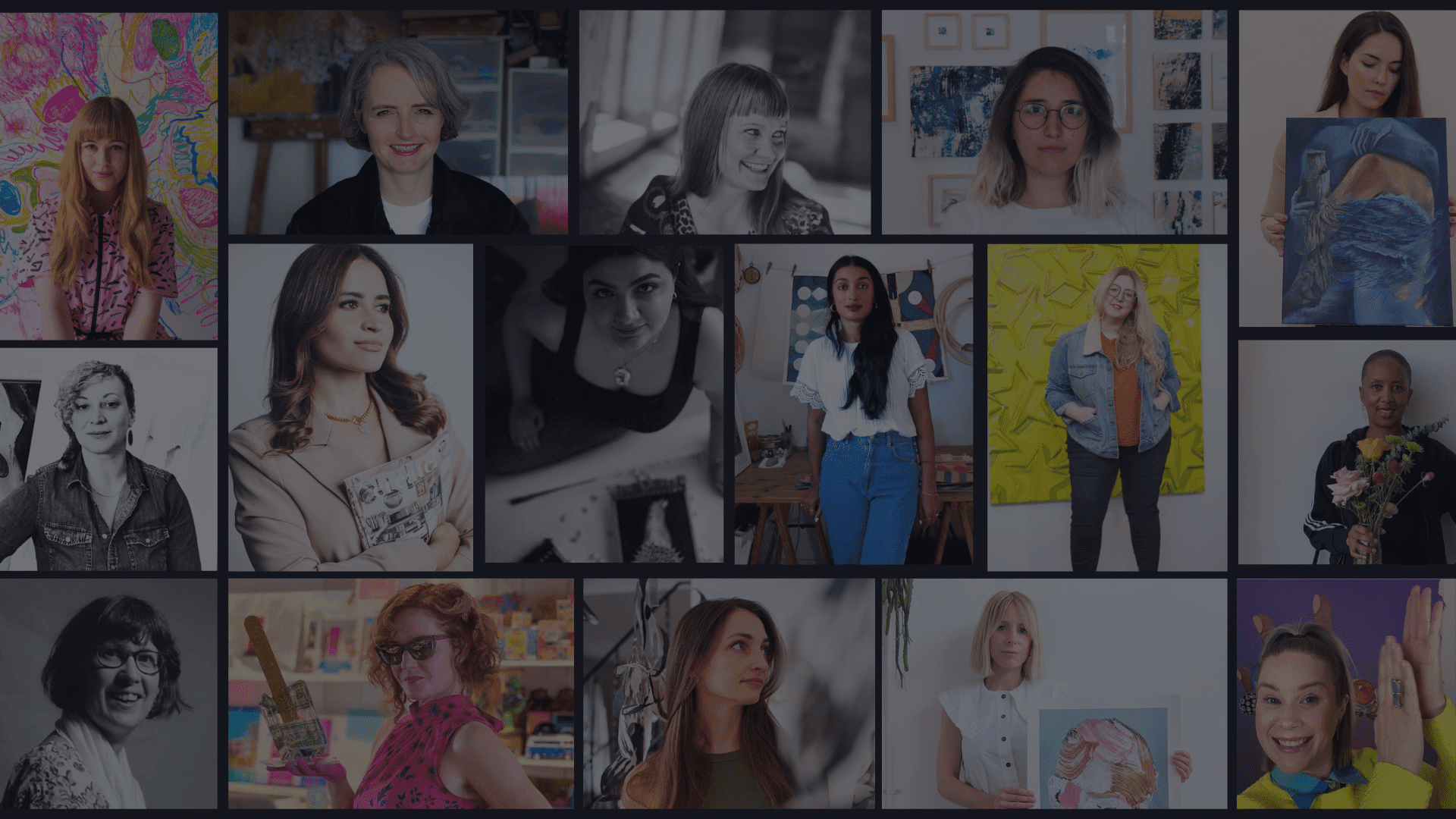 Our Values at
Arts to Hearts Project
We are an organisation with a huge passion and a strong affection for our women oriented art community.
ATH was founded with an aim to provide a safe & uplifting platform for women artists & on creating a collective female voice. Our purpose is to not only establish a global community but one stop place for other women creators to collaborate, learn, educate and uplift their lives & careers.
Arts to Hearts is a global creative community uniting multi-passionate women creators to build successful, fulfilling, and money-making careers via collaboration, learning, community, networking, and peer-to-peer learning. Every member of this organization is motivated by a desire to improve the world for creatives and to see them succeed in their way.
We seek to encourage publicise & empower the work of up-and-coming contemporary women artists through our online community, educational resources, articles, call-for-art, online exhibitions, and podcasts. We also hope to establish a community where all members are treated with respect and regard.
---
Our online community welcomes each and every woman, wherever she may be in the world. We do not support discrimination of any kind, whether it is based on caste, religion, gender, sexuality, or any other norm that is unfair. Being a member of our community will allow you to experience equality, which is something that we strongly believe in.
---
We put in a lot of effort to foster a community that values lifelong learning, cultural diversity, and mutual respect. We believe in building a diverse group of people, regardless of their race, age, gender identity, nationality, religion, or other system of beliefs, as well as their nationality, age, disability, or sexual orientation. We are a community that aggressively seeks and values various viewpoints, individuality, and cultures. Having a diverse and inclusive community is critical to our ability to innovate, and being different is how we do it.
---
Women artists have access to a space and a framework for coming together in our community to work toward a common objective. Our community is both idealistic and realistic in its outlook. We facilitate connections between eager-to-learn artists, organizations, and societal structures. Our community makes it possible for women artists to share their insights and learn from one another, which helps members to make considerable progress in a short amount of time.
---
Our community is built on a strong foundation of mutual respect. No matter if you are already a well- known artist or if you are just starting out in the field, we hold you and your accomplishments in the highest regard. It is the goal of our community to give every artist respect and encouragement instead of trying to bring them down or hold them back.
---
Instead of competing with one another, members in our community believe in working together. When it comes to giving back to the community, we are a generous and non-competitive group of people. We encourage cooperation not only inside our organization but also with outside entities.
---
We are a community for women artists that supports and inspires one another to reach their greatest creative potential. Our intention is to give them a forum in which they will feel supported rather than judged, and that is our primary objective. We could not care less about the stage that an artist is now at in their creative path. We just want to ensure that they continue making progress from the point where they began.
---
Our objective is to work together with women artists from all around the world to create a platform where participants may discuss their artistic experiences, learnings, knowledge, processes, and challenges etc openly & transparently with the intent of helping others in the process.