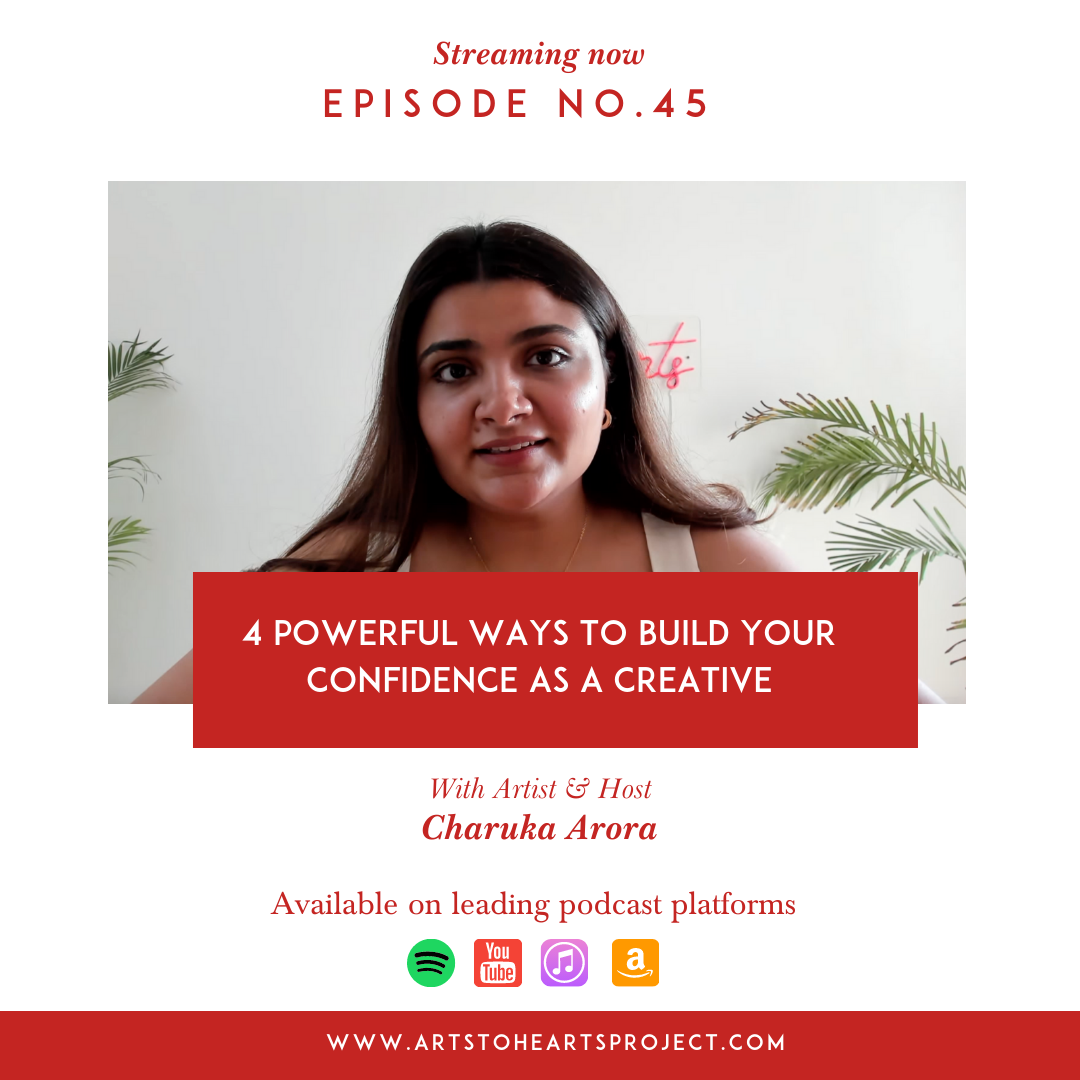 Ep 45. 4 Powerful Confidence Tips For Creatives
In the 45th episode of the Arts to Hearts podcast, our host Charuka Arora shares 4 powerful confidence tips for creatives.
Many artists and makers struggle with self confidence and worry their work isn't good enough. How do you beat those doubts? Well, I shared a few of my tricks that I have learned over the years that have helped me shift my mindset into a more confident and present artist and creative entrepreneur.
Connect with Our Host at: @charukaarora
Keep In Touch With Us at @artstoheartsproject
INTERNATIONAL CALL FOR MIXED MEDIA ARTISTS