Growing your creative career was one of your new year resolution?
You are at the right place!!
Every month we do all the research work and compile the best ongoing opportunities for artists/creatives starting from open calls, workshops, meet-ups, residencies to so much more.
This time, we have also done the hard part for you and handpicked the best opportunities you can apply to as artists/creatives.
So, here below you can find 6 ongoing opportunities for artists:
Check out the full article to find the next big step for your creative career.
1. Arts To Hearts Project: Solo Show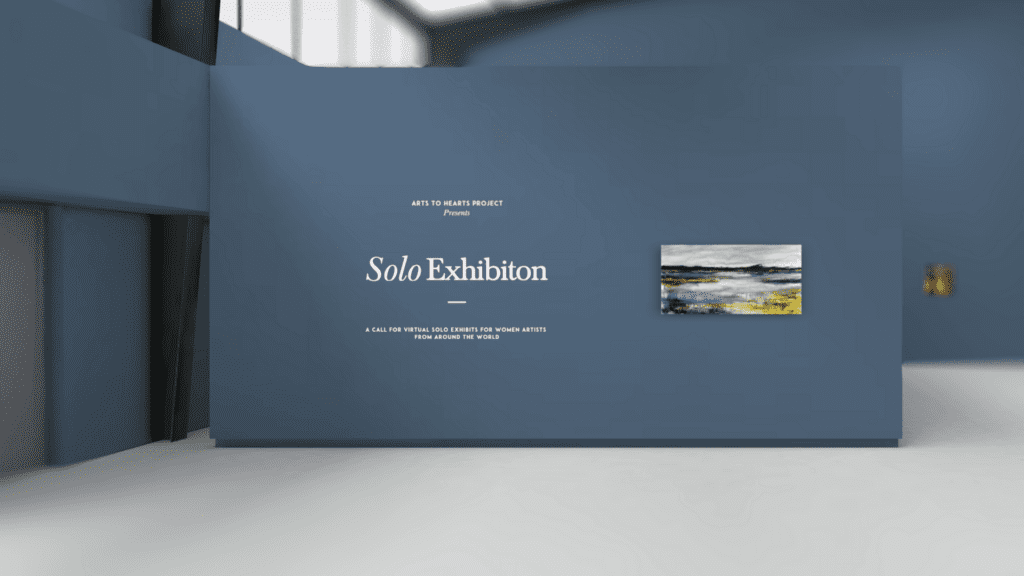 OPEN CALL FOR INTERNATIONAL SOLO SHOW
Deadline: 27th April 2022
Open for Women Artists across the world working in painting, drawing, photography, mixed media, etc.
Get featured in a Solo Online Exhibition hosted in collaboration with Arts to Hearts.
Show your work to over 10,000 readers and followers around the world, including leading galleries, art fairs, collectors, curator's, writers, art consultants, and more.
Submission Requirements:
Visual art mediums allowed are painting, mixed media, drawing, collage, digital paintings, photography & sculpture.
The artwork must be a cohesive body of work with the same distinct style, consistency, and theme. No political, profanity or nudity allowed.
The artist must have at least 6 cohesive pieces for the solo exhibition, however, the artist may present up to 10 for jury review and selection.
Two artists will be chosen for online summer shows (each single person show) for the 2022 – 2023 season.
Artists will be required to send high quality photographs of your work not more than 1MB in size
Artists must send in their Artist Bio, Artist Statement, Links to social media handles etc.
Submission Fee: 55$
2. Arts Fort Worth
Deadline: 31st August 2022
Arts Fort Worth is seeking exhibition proposals from artists and curators for all art forms for our 2023 exhibition season! We are looking for artist submissions for solo shows and curated proposals for group exhibitions. Proposals should demonstrate a consistency of vision and exhibitions will span from 4 – 8 weeks.
Submission Requirements:
Exhibition Summary
CV
Artist Statement
10-20 images of artworks: All files must be labeled and correspond with image list
Image list – All works must be labeled : Title, year. medium, dimensions
Submission Link : https://artsfortworth.submittable.com/submit/214147/2023-socur-proposal
3. LeMieux Gallery
Deadline: 11th June 2022
LeMieux Galleries is now accepting entries to its fourth installment of "And Now for Something New," a juried exhibition! The call is open to national and international artists and all mediums. The show will open with a reception on August 6th during White Linen Night and will remain on view through mid September.⁠
⁠The jury winning artist will receive a show at LeMieux Galleries. ⁠
This year's jurors will be Ric Kasini Kadour & Sarah Griffin Thibodeaux.
Submission Requirements:
5 images (minimum of 3).
Submission Fee: $40
Submission Link: https://linktr.ee/lemieuxgalleries
4. Tarpey Gallery
Deadline: 16th June 202
Tarpey Gallery Open 2022 continues on from last years hugely successful open with online applications and a more minimal hang. Entries will be open to all artists working in the UK. Any 2d or 3d medium will be accepted, I'm afraid we can't accept moving image or performance this time. Entries are open from the 16th May – 16th June 2022 (The form will be available from 10am 16th May to 5pm 16th June) and the exhibition will take place from 16th July – 14th August 2022.
Submission Requirement:
Selected work will be on display in three exhibition spaces; Main gallery, secondary and upstairs gallery spaces. Last year we had around 200 entries and showed work by 71 Artists. More modestly sized pieces (up to 1m x 1m) will have a higher chance of getting in than very large works (The size limit is 1.5m). Size : Please measure the work with the frame if framed. By entering you give us permission to use any uploaded image for publicity.
Submission Fee: The fee is £10 for 1 piece and £15 for 2 pieces
Submission Link: https://tarpeygallery.com/open/
5. Black Swan Arts
Deadline: 2nd June 2022
Black Swan Arts Open 2022 is ready for entries from artists everywhere. As ever we are really looking forward to working with you and seeing your art, be it painting, sculpture, drawing, printmaking, photography or video. Our fantastic bundle of prizes includes generous cash awards, solo shows and residencies, mentoring and more.
I am air-punchingly proud of the judges that we have brought together this year. We have spent time with each of them and taken note of their wise advice to make changes to the Open to ensure it is the best ever. This year's competition will be bigger, more accessible and with greater opportunities to buy than ever before, I guarantee it.
Every available wall at Black Swan Arts will display work chosen for the exhibition: the shop, the café, the Round Tower Gallery and the Long Gallery and even the corridors. Every piece will be for sale and priced up to a maximum of £1000, and with lecture lunches and discussion dinners, buyer's drinks and opportunities to meet artists, everyone should have a chance to find a work to take home.
Amanda Sheridan, Curator
Submission Fee:£15
Submission Link: https://competition.blackswanarts.org.uk/competitions/black-swan-arts-open-2022/terms#important-dates
6. Artsin Square
Deadline: 8th May 2022, 11:59 EST
This online Exhibition curated by Artsin Square present by Eve Leibe gallery and exhibited on Artsy.
Submission Requirements:
Artists may submit up to 5 individual works.
Artists must ensure high quality of images (Images must be of professional quality with good lighting), 150 dpi
jpeg and no bigger than 5MB.
Artwork images and CV must be uploaded directly to the form.
Statement must be up to 200 words written directly to the form.
There is no specific theme for this open call.
Submission Fee: USD 25.00
Submission Link: https://artsinsquare.com/online-exhibition-eveleibe-artsy
Want more creative content, opportunities, helpful Tips like these?
and receive all art related stuff right in your inbox every week.