Are you an artist looking to connect with collectors and galleries? If so, you're in for a treat! Creating art is a joyful process, and it becomes even more fulfilling when your work is appreciated and valued by others.
In this article, we'll guide you on how to find art collectors and galleries, providing you with valuable insights and practical tips that are easy to follow.
Not only will we discuss traditional methods of connecting with art collectors and galleries, but we'll also explore modern approaches that can broaden your reach and visibility. It's not just about selling your art; we want to help you forge meaningful connections within the art world. After all, nurturing genuine friendships can be just as significant as finding buyers for your work.
This article will cover:
The importance of understanding your own art
The tried and tested traditional methods of finding art collectors and galleries.
The modern and digital methods of finding art collectors and galleries around you.
Some expert advice that can help you gain the visibility and recognition.
Are you ready to embark on this exciting journey? Let's dive in and discover the secrets to sharing your art and continuing to pursue your passion. With our guidance, you'll be well-equipped to showcase your talent, connect with art enthusiasts, and thrive in your community.
Understanding Your Art
Before reaching out to others, it's important to understand your own art. Know your style and what turns you on. Once you know this, think about who might like this art. These people are your target audience. They are the art collectors and galleries you want to reach.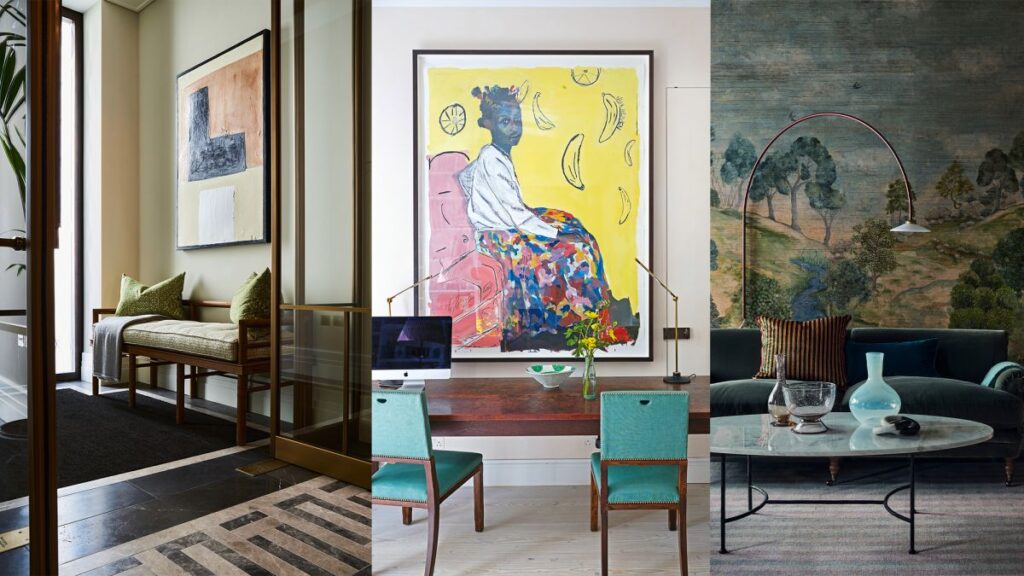 You should also figure out what's special about your art. Maybe it's your use of colour. Maybe it's your subject matter. Knowing what sets you apart can help you stand out to collectors and galleries.
Understanding your art is key to finding the right audience. It helps you show your audience why your art is worth their attention. And, I might have just the right thing to suggest! If you want to discover your artistic style and soul, get your hand on our Arts to Hearts Quests: A 90-Day Journey To Find Your Artist Soul. This can be a ultimate guide for artists exploring their creative potential and connecting with their true selves. With over 90 thought-provoking prompts, this book is designed to inspire artists to explore their deepest emotions and experiences and use them to inform their art. (CLICK HERE TO PRE-ORDER NOW)
Once you've figured out what works for you, now let's move to the two methods that have helped artists find their reach and gain their visibility.
Traditional Methods
Let's start with the old but gold ways. These methods have worked for artists for years. They're tried and true.
Find Potential Collectors and Galleries
The first thing you need to do is know who might like your art. And where could you possibly show your work? You can find out by reading art publications, magazines, and newspapers. They can tell you who's buying what and which galleries are showing which artists.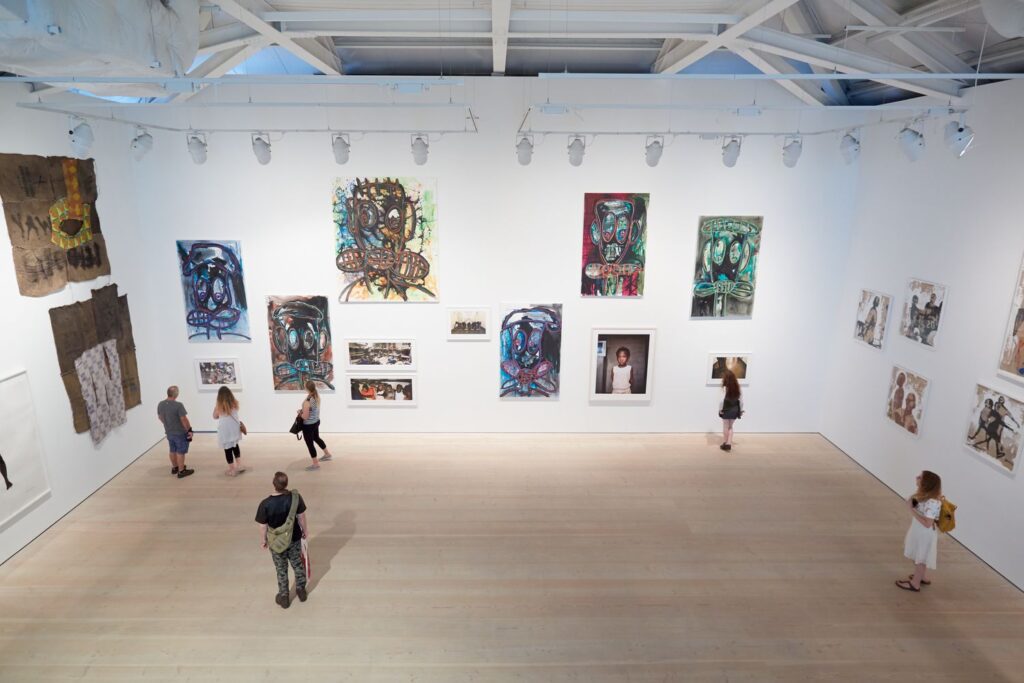 Also, consider going to art events, exhibitions, and fairs. This isn't just about seeing what's out there. It's also about meeting people. Talk to other artists and those who work in art. They have a lot of knowledge and can give you valuable advice.
Create a List of Contacts
Now that you've done your homework, it's time to get organized. Start by creating a spreadsheet or document. This will help you keep track of potential collectors and galleries.
When you add a collector to your list, make sure to include their contact details. Also, note down what they like and what they've bought before. This will help you understand if they might be interested in your work.
For galleries, note down the types of art they show and their contact information. This way, you'll know where your art might fit in.
Modern Approaches
The old ways are great, but we live in a digital age now. This means there are new, easy ways to find art collectors and galleries.
Use Social Media Platforms
You can always count on social media to build your online presence. Instagram, Facebook, and Twitter can be a great place for artists to showcase their work. These platforms have millions of users. This includes art lovers and galleries too.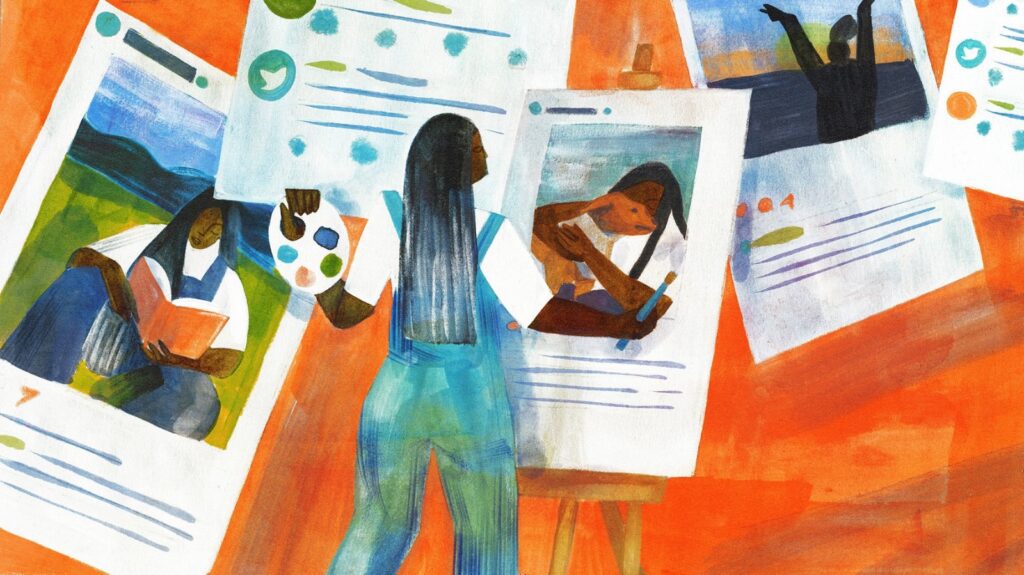 Start by sharing pictures of your art. But don't stop there. Try to engage with people. Respond to comments and messages. You can also share behind-the-scenes shoots that give your followers a look at your artistic process. Let people feel they're part of your art journey.
You can also have your own website or online portfolio. This can be your art's home on the internet. A place where people can see your work anytime, anywhere. You can also use the ATH directory services where we let artists show their portfolios.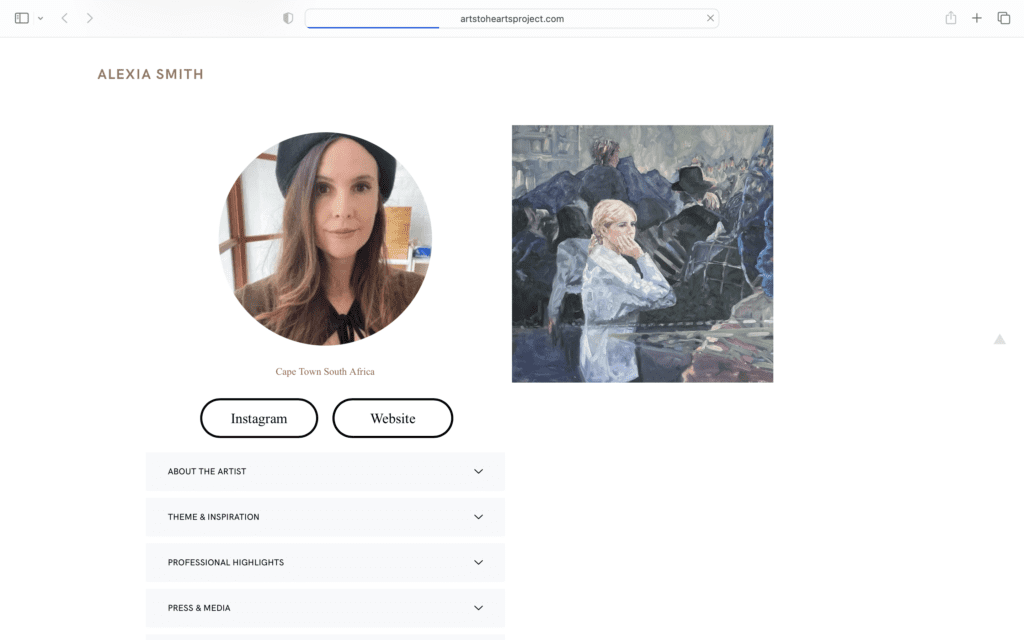 Now, just having a website isn't enough. You want people to find it, right? This is where search engines come in. They can bring people to your website. To help them do this, you need to optimize your website. Use the right keywords and make your site easy to navigate. You can also post blogs related to art or simple guides online to build your audience.
The internet can be a big help in your art journey. With social media and a good website, you can reach people you wouldn't meet otherwise.
Also have you heard of the ATH Call for Art? It's a fantastic opportunity for artists like you to share their work and gain visibility across borders. With participants from over 25 countries, it's a global platform that can connect you with art lovers by sharing your work and letting your vision be heard.
Remember, it's not just about showing your art. It's also about connecting with your audience and followers. Engage with your audience, and they will support your work.
Building Meaningful Relationships
By creating useful connections and meaningful relationships in the art world you can get closer to the industry and its trends. These relationships can help you connect with art lovers and people that are interested in buying your art. Here's how you can build quality relationships in the art industry.
Engage with Potential Collectors and Galleries
The first step is to engage. This means talking and connecting with potential collectors and galleries. You can do this in many ways. One of the best is to meet in person. Attend gallery openings and art events. This lets you meet face-to-face. It's more personal and can make a big difference.
When you meet these people, show genuine interest in them. Ask about the art pieces and styles they love. Ask about their favourite artists and what they look for in art. By doing this, you show them you care. It also helps you learn more about what they might like in your work.
Step two is to keep the conversation going. And when you do, make it personal. When you send a message or an email, customize it according to the individual person. Talk about things you've discussed before. This shows them you pay attention and value your relationship.
Also, don't forget to share updates. Tell them about your new pieces or art shows. But don't make it all about selling. Share your joys and struggles in your art journey. Let them be part of it.
Lastly, say thank you. A simple thank you can go a long way. Thank them for their time and their interest in your work. This shows them their support matters to you. You can also thank your customers and elevate their buying experience with ATH Sales Care Bundle.
Finding the Right Collaborators
Collaborating with other artists and curators can help you diversify your work. This way you also showcase your work to your followers and the audience of your partner. Reach out to artists and professionals as you all are part of the same community. By working together, you can help each other succeed.
Collaborate with Other Artists
Research other artists around you. Look for common interests or artistic styles. One great tip is to collaborate with artists that already have a wide follower base. After reaching out to the artists, you can do joint projects or exhibitions. This is a fun way to create something new. It also lets you reach more people. Because when you work together, you share your networks. Their followers can become your followers, and vice versa.
Partner with Curators and Art Consultants
Another great idea is to partner with professionals. Curators and art consultants can be really helpful. They know a lot about the art world. They can help you show your work to the right people.
Plus, they might have projects you can be part of. Or they can give you advice on your work. It's like having a guide in the art world.
Finding art collectors and galleries is a crucial part of your artist's career. As an artist, you should explore various methods to connect with potential collectors and galleries. This involves attending art events, and galleries, connecting with fellow artists and using online platforms.
You can also use social media and the internet to create a professional website and create short BTS videos. It is also very important to build meaningful relationships and find the right collaborators that can open new doors for you.
So be patient, positive and honest when connecting with your audience and art collectors. Show them that you genuinely care about their love and passion for your art.
Looking For Some Career Supporting Advices?
Sign up to the ATH Podcasts where artists from all over the world share their insights for young artists to grow their strongs. Listen to the Advice, planning & career support for Artists with Artist Consultant, Pennylane Shen, Dazed & confuscious. This episode will help you get a better grasp for your journey.
The images in this article are sourced from:
https://www.pexels.com/photo/photo-of-person-painting-on-white-paper-4512865/