INTERNATIONAL CALL FOR WOMEN ARTISTS
A collaboration between
Arts To Hearts Project X Visionary Art Collective
Theme: HOME
Want to be a part of the exhibit?
It's homecoming with Arts To Hearts & Visionary Art Collective
Get featured in an Online Exhibition hosted in collaboration with Arts to Hearts & Visionary Art Collective, Guest curated by Victoria J Fry, Artist, Educator & Founder of Visionary Art Collective.
Additionally, selected participants will also be featured on Visionary Art Collective & Arts to Hearts Instagram.
Show your work to over 10,000 readers and followers around the world, including leading galleries, art fairs, collectors, curator's, writers, art consultants, and more.
What is home? A place, a person, a feeling or all.
As we live in the contemporary times, the definition of what "Home" means to each one of us has evolved. For some its the mother country far away, for some its the arm of their loved ones, for some its the dream they live everyday and for some it's a place within.
We all are chasing our own meanings and connections.
But, what still remains constant is the warmth it gives & the safety it brings.
The year that has challenged, changed and evolved us all.
With this last call for 2021, We want to bring together this new definition, this new perspective of what "Home" to you means now.
These ideas can be inspired by the fairytales you read as a little girl, or an alternate reality you live in. The country that you feel belonged to or the love that makes everything fulfilled.
We are excited to use art as a tool to bring this meaning to life.
Be it a painting, sculpture or layers of mixed textures we are excited to visit your home with this our last international online exhibit of 2021 to be hosted at Arts To Hearts Project.
About Visionary Art Collective
Our mission is to connect contemporary art with education. We provide contemporary artists and art educators with opportunities to share their work on an international platform.Through exclusive interviews, online exhibitions, weekly highlights, and social media posts, we feature the work of emerging, mid-career, and established artists.
Visionary Art Collective is founded by Victoria J Fry.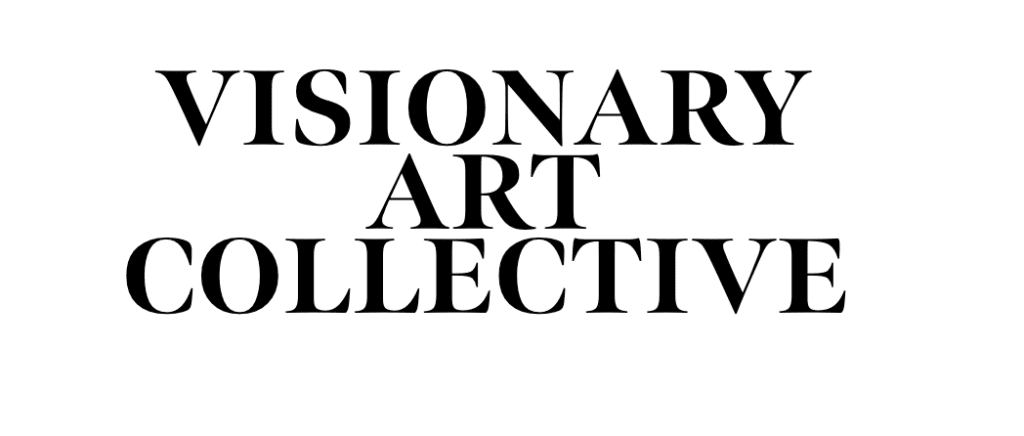 About Guest Curator: Victoria J Fry
Victoria is an artist, educator and founder of Visionary Art Collective. She launched this platform in 2020 in order to provide artists and educators with opportunities and resources centered around contemporary art. Through exclusive interviews, online exhibits, social media posts and weekly highlights, Victoria and her team promote the work of contemporary artists and art educators around the globe.
Victoria attended the School of Visual Arts in NYC, where she received her BFA in 2012. She earned her Masters of Arts in Teaching degree from Maine College of Art in 2014 before moving out to California after graduation. Victoria taught in San Francisco, Oakland and Los Angeles before returning to NY in 2019. She is currently based in NYC.
About Arts To Hearts Project
Arts to hearts project is a contemporary Arts & Community Platform dedicated to create more opportunities & visibility for women artists.Our passion is to help fellow women artists with a goal to create a welcoming community through our initiatives. We promote artists on our website, social media and connect them to multiple opportunities and gallery exhibitions. 
We dedicate the publication to a variety of artists selected by guest curators through our calls for art and artists. We regularly feature submissions and strive to promote the work from all communities, geographies, and artistic styles. Arts to Hearts Project has been featured by All SHE Makes, The Art Queens, Art Mums United, and guests in our project include Svitlana Martynjuk, Victoria Fry, Shelby McFadden, Gita Joshi and many more!
Eligibility and Requirements
ELIGIBILITY
We welcome all women artists from all countries and nationality to apply in painting, mixed media, collages and other mediums.
SUBMISSION REQUIREMENTS
• Artists will be required to send high quality photographs of your work not more than 1MB in size
• Artists must send in their Artist Bio, Artist Statement, Links to social media handles etc.
SUBMISSION INFORMATION TO REMEMBER
• Submission fee is $35 for the Exhibition (non-refundable)*
• Artist Bio word limit is 300
• Artist Statement word limit is 300
• Number of Artworks that can be added is 3 upto 1MB per Image
IMPORTANT DATES TO REMEMBER
Entry Deadline: December 13th, 2021, 11:59 pm EST.
All artists will be notified of the decision by the Jan, 2022. If your application is selected, you will receive further information at that time.
SUBMISSION FEE
$35 for 3 images of individual artworks (non-refundable*)
*What is my fee used for?
Arts To Hearts Project is an organization run by independent artists and artists who are motivated to build a community. The application fee will fund in the organization of podcasts, running the platform, backend expenses, and bringing in curators for the show.
Once an artist is selected, they will not be required to pay any additional fees.
By applying for Call for Art, you enable us to provide opportunities and support artists, curators, writers, designers, and creators on their journey.
If you cannot afford the fee due to financial reasons, we will be happy to try to accommodate you. Kindly email us at [email protected]. Additionally, you are welcome to submit to our free blog as an Artist Feature. Your efforts are highly valued.
SELECTED ARTISTS
If your work is selected by our guest curator, you will be a part of an Online Exhibition hosted on www.artstoheartsproject.com and selected artists will also be featured on visionary Art Collective & Arts to hearts instagram account. The Online Exhibit will include your artist biography, artist statement, website, social media handles, and two images. Published artists will be sent a complimentary digital issue and will be listed as a participating artist in your issue on Arts To Hearts Project, Newsletter and Social Media. We also promote artists individually via the blog and social media posts. All featured artists will automatically be considered for any upcoming curatorial projects, not limited to art fairs, exhibitions, and gallery projects organised by our team.
All artists will be notified of the final decision by Jan 2022. If your work is selected, you will receive further information at that time.
AGREEMENT
Arts To Hearts Project and Visionary Art Collective reserve the right to use images of the artwork, and all the required documents on their website and social media. By submitting artwork via this call, the artist agrees to the terms outlined above. Artist retains full copyright of the work. Images will not be used by Arts To Hearts Project and Visionary art Collective aside from the Exhibit, Website, Social Media accounts, and Newsletters.
Submitting artwork to the Call for art of our website requires a nonrefundable fee of $35. A submission fee does not guarantee that your work will be selected.