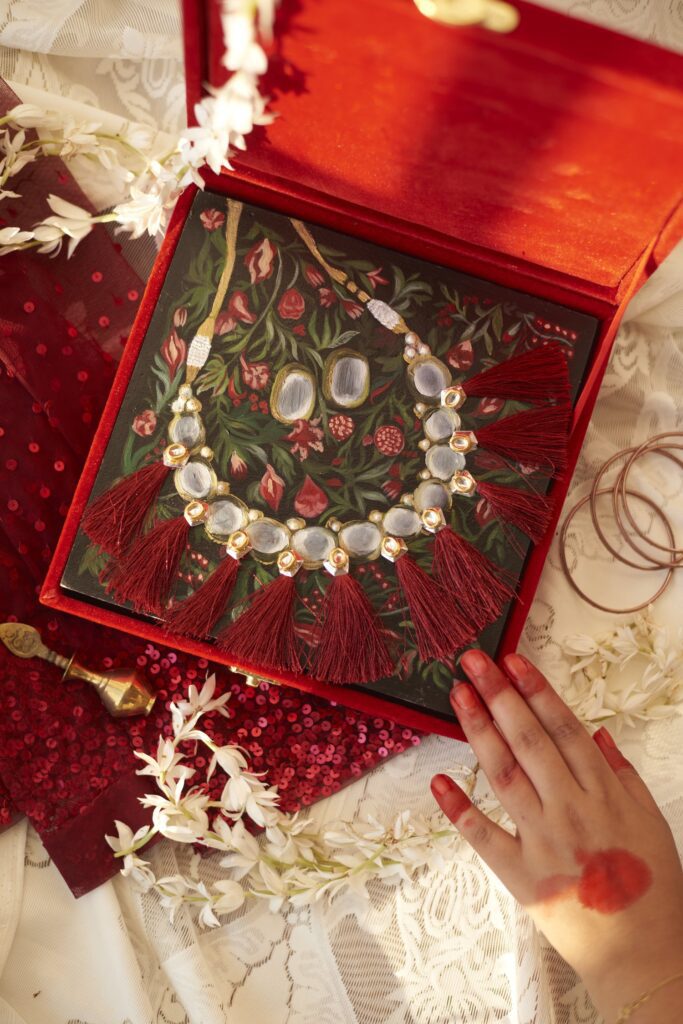 Editorial Ethics at Arts To Hearts Project
The mission of Arts to Hearts Project is to report on the arts objectively, especially from the female perspective, and mostly as creatives and handle readers, news sources, sponsors, and everyone else with compassion and transparency. Because of these impressions, our publications and our team's careers are tied together.
All of our team members are concerned about perceiving a conflict of interest.
Whether real or perceived, conflicts of interest can arise in various fields. They may be related to team members' ties with readers, news sources, advocacy groups, advertisers, or rivals. Arts to Hearts' mission is to uphold the most acceptable editorial standards. We're sure everyone on our team is working toward the same objective.
Team members are also encouraged by Arts to Hearts project  to pursue creative, social, and personal endeavours outside of their position at the organisation to earn additional revenue. 
Staff members should, however, apply mature professional discretion and weigh the value we all have in our good name before partaking in such outside activities.
THE SCOPE OF THESE GUIDELINES
All existing teammembers, including those on leave of absence, must adhere to these principles. In addition to writers, editors, and photographers, the group also includes art directors and curators. "Team" or "Team members" refers to this group of professional journalists.
Support personnel like administrative assistants and secretaries are often exempt from these rules. Independent contractors, freelancers, and salaried employees are bound by our contracts to avoid any appearance of bias. As a result, they must follow these rules when completing their Arts to Hearts Project tasks. Arts to Hearts project is confident that all its employees share the principles these standards are designed to protect. Still, we think breaking these rules is a grave mistake that could lead to disciplinary action, like getting fired.
Protecting Arts to Hearts' objectivity and the integrity of its reporting is vital to our mission. Ethical guidance can often be found by applying that aim with common sense. The solution may be evident at times. It is often enough to ask yourself if the action you are considering could harm your company's reputation before you take it. It is the responsibility of each team member. It is expected to study this document thoroughly.
Any infringement made worse by ignorance of its rules is not justifiable. Only broad principles and a few instances are provided here. The world we live in undergoes an ongoing, sometimes dramatic, transformation. A written document could not account for all possible outcomes. When in doubt about any scenario or opportunity described by this policy, we expect our employees to seek guidance from their managers. Most of the time, an email exchange will be sufficient.
Due to space limitations, this manual does not cover every possible scenario in which an actual or perceived conflict of interest can arise. Even if something isn't covered in detail, that doesn't mean it can't lead to a conflict. This document also doesn't create an implied or explicit employment contract with anyone who has to follow the rules.
This document and the guidelines it contains may be changed or expanded at any moment by Arts to Hearts project. Ranking editors have the authority to interpret and implement these guidelines. That responsibility can be delegated to a higher-ranking assistant, but they remain liable for the decisions made in their name.
Arts To Hearts Project treats its readers as fairly and openly as possible. In print and online, we tell our readers, podcast listeners, the complete, unvarnished, unsweetened  truth as best we can learn it. It is our policy to correct our errors, large and small, as soon as we become aware of them.
We treat our readers no less fairly in private than in public. Anyone who deals with readers is expected to honor that principle, knowing that ultimately the readers are our employers. Civility applies whether an exchange takes place in person, by telephone, by letter or online. Simple courtesy suggests that we not alienate our readers by ignoring their letters and emails that warrant reply.
Arts to Hearts Project gathers information for the benefit of its readers. Staff members may not use their position to make inquiries for any other purpose. As noted above, they may not seek any advantage for themselves or others by acting on or disclosing information acquired in their work but not yet available to readers.Staff members who plagiarize or who knowingly or recklessly provide false information for publication betray our fundamental pact with our readers. We will not tolerate such behavior.
Arts To Hearts Project treats news sources just as fairly and openly as it treats readers. We do not inquire pointlessly into someone's personal life. Staff members may not threaten to damage uncooperative sources. They may not promise favorable coverage in return for cooperation. They may not pay for interviews or unpublished documents.Staff members should disclose their identity to people they cover (whether face to face or otherwise), though they need not always announce their status as journalists when seeking information normally available to the public.
Staff members may not pose as police officers, lawyers, business people or anyone else when they are working as journalists. (As happens on rare occasions, when seeking to enter countries that bar journalists, correspondents may take cover from vagueness and identify themselves as traveling on business or as tourists.)
PERSONAL RELATIONS WITH SOURCES
Relationships with sources require the utmost in sound judgment and self discipline to prevent the fact or appearance of partiality. Cultivating sources is an essential skill, often practiced most effectively in informal settings outside of normal business hours. Yet staff members, especially those assigned to beats, must be sensitive that personal relationships with news sources can erode into favoritism, in fact or appearance. And conversely staff members must be aware that sources are eager to win our good will for reasons of their own.

Even though this topic defies hard and fast rules, it is essential that we preserve a professional detachment, free of any whiff of bias. Staff members may see sources informally over a meal or drinks, but they must keep in mind the difference between legitimate business and personal friendship. Scrupulous practice requires that periodically we step back and take a hard look at whether we have drifted too close to sources we deal with regularly.

The acid test of freedom from favoritism is the ability to maintain good working relationships with all parties to a dispute. Clearly, romantic involvement with a news source would foster an appearance of partiality. Therefore staff members who develop close relationships with people who might figure in coverage they provide, edit, package or supervise must disclose those relationships. In some cases, no further action may be needed. But in other instances staff members may have to recuse themselves from certain coverage. And in still other cases, assignments may have to be modified or changed. In a few instances, a staff member may have to move to a different department to avoid the appearance of conflict.
OBEYING THE LAW IN PURSUIT OF THE NEWS
Staff members must obey the law in the pursuit of news. They may not break into buildings, homes, apartments or offices. They may not purloin data, documents or other property, including such electronic property as databases and email or voice mail messages. They may not tap telephones, invade computer files or otherwise eavesdrop electronically on news sources. In short, they may not commit illegal acts of any sort.

Staff members may not record conversations without the prior consent of all parties to the conversations. Even where the law allows recording with only one party aware of it, the practice is a deception.
DEALING WITH THE COMPETITION
Staff members deal with competitors openly and honestly. We do not invent obstacles to hamstring their efforts. When we use facts reported by another publication, we attribute them.
PROTECTING THE MAGAZINE'S NEUTRALITY
Personnel working for or likely to work for an organisation that is covered by Arts to Hearts Project are prohibited from accepting any gifts, tickets, discounts, reimbursements, or other inducements. Trinkets of nominal value, such as $15 or less, may be exempt from this rule. To avoid conflicts of interest, employees are not allowed to accept payments of any kind from anyone whose coverage they are responsible for editing or supervising.
Anything that could be seen as a reward for favourable coverage or an incentive to change or abandon unfavourable coverage is not allowed by the steam members. Employees are permitted to receive any gifts or discounts that are offered to the general public. And, as a result of our support of numerous cultural organizations, our employees are entitled to free entrance to museums and other advantages.
Large discounts can appear to be favoritism, especially to individuals who are involved in the coverage of the firm or industry that is granting the discount. However, staff employees must be aware of this potential problem as well. Before accepting any discount, employees should bring it to the notice of their supervisor if they have any doubts about it.
THE USE OF BORROWED EQUIPMENT
The books, records, tapes, compact discs, and computer programs supplied to reviewers may be kept by staff members for personal use, but they may not be sold or reproduced. Press releases are what we call these kinds of entries. All digital and recorded media must be destroyed after usage by the journalist; the media may not be copied, given away, or left in an easily accessible location for unauthorized copying and reuse.
As with readers and news sources, Arts to Hearts Project treats marketers fairly and openly.
OBLIGATIONS TO ARTS TO HEARTS PROJECT
Employees may not use their Arts to Hearts Project Affiliation for non-work-related objectives.
Employees may not exploit their position to get special treatment or advantages in government, commercial, or other organizations (except for the entrance to museums and other cultural institutions).
Arts to Hearts stationery, business cards, forms, and other materials cannot be used by employees for any purpose other than the Organization's business.
SPEAKING FOR ARTS TO HEARTS PROJECT
Team at Arts to Hearts must keep sensitive information about the organization's activities, rules, and plans from being leaked or divulged to outsiders. The heads and executives of departments and divisions have the authority to allow their employees to speak publicly about policies or plans that fall within their area of responsibility and expertise.
If members of the media or other outsiders approach them about Arts to Heart Project's content or policy, they should direct them to a masthead executive for further discussion.
To avoid giving the appearance that they lack journalistic objectivity or speak for the Arts to Hearts Project  organization, employees are free to talk about their activities in public.
A Team member should not be prevented from answering openly and honestly to any legitimate question from a reader about the work of that staff member. A supervisor should be notified immediately if a reader requests a correction. The editor should be notified right away if the request appears to be coming from an attorney or threatens legal action.
It is forbidden for a member of the production crew to share working materials with any third parties unless they are required to do so by law or compelled to do so by the production company.
APPEARING ON BROADCAST MEDIA
There are paid and unpaid opportunities for team to participate in media interviews and discussions related to pieces they have written or topics that appear in the coverage they offer, edit, or package. Arts to Hearts Project should not be seen as endorsing or sponsoring these sporadic appearances. (unless they do). Members of the team should use caution when using their names or the names of the organization in promotional materials.
DISCLOSURE OF POSSIBLE CONFLICTS
The entire organization is held to a high standard by its members. No distinction is made between articles written by members of the staff and those authored by non-members of the staff. For this reason, freelance contributors to Arts to Hearts Project will be held to the same standards as staff members while working on Organization projects even though they are not employees. They will not be given any more assignments if they do not follow these rules. Before moving further with the assignment, any differences of opinion about whether or not a specific law applies to outside contributors should be settled.
DEALING WITH OUTSIDE CONTRIBUTORS
ATH! readers apply exacting standards to the entire magazine. They do not distinguish between staff written articles and those written by outsiders. Thus as far as possible, freelance contributors to ATH!, while not its employees, will be held to the same standards as staff members when they are on ATH! assignments. If they violate these guidelines, they will be denied further assignments. Any disagreement over whether a specific provision applies to outside contributors should be resolved before the assignment proceeds.