The need for a website has grown to the point where it cannot be ignored. In order to expand our artistic résumés or art businesses, artists must first establish a strong online presence.
Despite the abundance of options, many creatives struggle to settle on a platform from which to build their professional website.
If you want to make a website but do not know which platform to choose, you've come to the right spot, as we'll be contrasting two popular website builders, Squarespace and Wix, to help you decide which one is ideal for your needs.
So read on to find out everything you need to know.
The two most popular website creation platforms are Wix and Squarespace, respectively. Fifty-five percent of all websites are created with these two combined.
Considering their similarities in popularity, there are important distinctions between the two. Squarespace is more carefully controlled and design-oriented, whereas Wix can be a bit more chaotic but gives you a lot more freedom to personalize your website.
Despite our preference for Squarespace, it's crucial to be aware of the distinctions between it and Wix, which I hope to do in this article.
| | | |
| --- | --- | --- |
| | Square Space | Wix |
| Starting Price | From $16 per month | From $16 per month |
| SEO Tools | Offers meta descriptions and customized URLs for all pages. Google Analytics is available for every plan | Offers meta descriptions and customized URLs for all pages. Google Analytics is only available for paid plans |
| Blogging | Includes built-in blogging tools like categories, comment moderation, tags, and post scheduling | Free blogging features include post scheduling, categories, tags, and comment moderation features |
| Customer Support | 24/7 customer support is offered via email, social media, or live chat, but no phone option is available | Customer support is available via phone, email, and social media, and live chat |
| E-Commerce | Physical and digital products | Physical and digital products |
| Back-up and Storage | Offers unlimited storage, but users must back up their website content manually | Automatic backup avail |
Structured vs. Unstructured Design
Squarespace's organized layout options are a boon to the platform's popularity among first-time customers. In a fixed layout, elements such as columns, rows, and boxes are restricted to specific positions on the page.
Wix's less rigid page-building process is well-suited for customers who want to position design components wherever they choose.
In comparison to Wix's disorganized page editor, I prefer Squarespace's structured one. The lack of structure in Wix's editor may provide you with more freedom, but it also leads to a number of additional issues, such as having to repeat yourself when making edits.
Features
Every website, regardless of cost or sophistication, must have certain fundamental capabilities, such as:
Photo Galleries
Maps
Forms
Audio players
Wix and Squarespace both provide these essential elements.
Both Squarespace and Wix, in recent years, have expanded aggressively beyond website creation, with each company releasing its own online booking, e-commerce, and email marketing tools.
Once you get past these fundamentals, you can start to see the distinctions. In general, I'd say that while Wix offers more options, Squarespace does a better job of implementing them.
Planning To Blog?
Squarespace is somewhat better if your website's primary purpose is blogging. Squarespace facilitates the instant launch of a blog following the completion of a website. Timed posts, labels, moderated comments, folders, and preliminary versions are all available. Additionally, numerous authors can contribute to a single post.
Wix also provides a set of tools for blogging, as well as a plethora of free apps and integrations to help you expand your online presence. It has the usual features like calendaring, labeling, and organizing things into categories.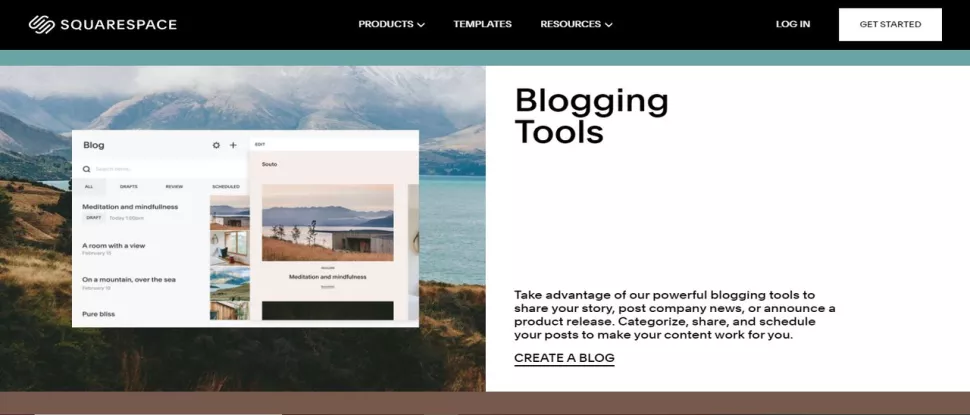 E-Commerce Options
Both systems support the selling of both digital and tangible items and can be integrated with a POS system. Squarespace allows for the sale of services, and Wix provides equivalent tools in its e-commerce plans. Wix, in contrast to Squarespace, facilitates offline sales and payment upon delivery. Each company provides a monthly e-commerce package for $27.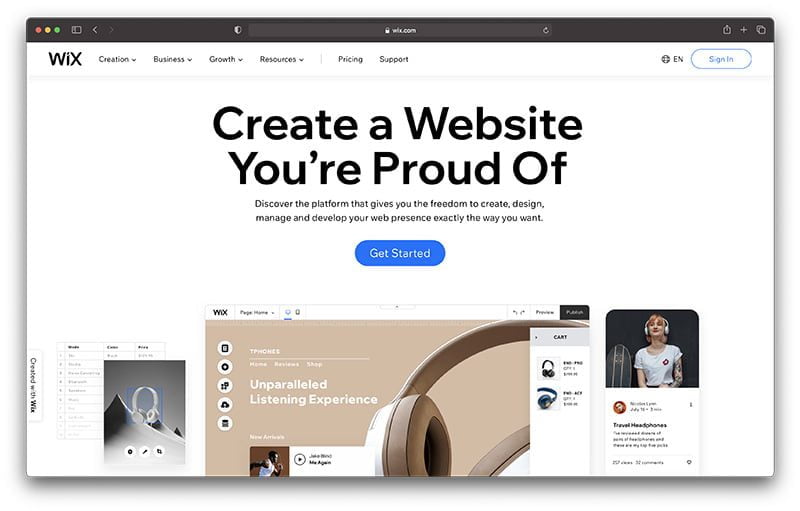 Backup & Storage
Squarespace has infinite storage and is therefore clearly the winner in this category. Wix's storage cap of 50GB is enough for most smaller sites but will slow expansion.
The automatic nature of Wix's backup tool relieves you of the burden of constantly remembering to save new versions of your website's content. If you use Squarespace, you'll need to take the extra step of backing up your data on a regular basis.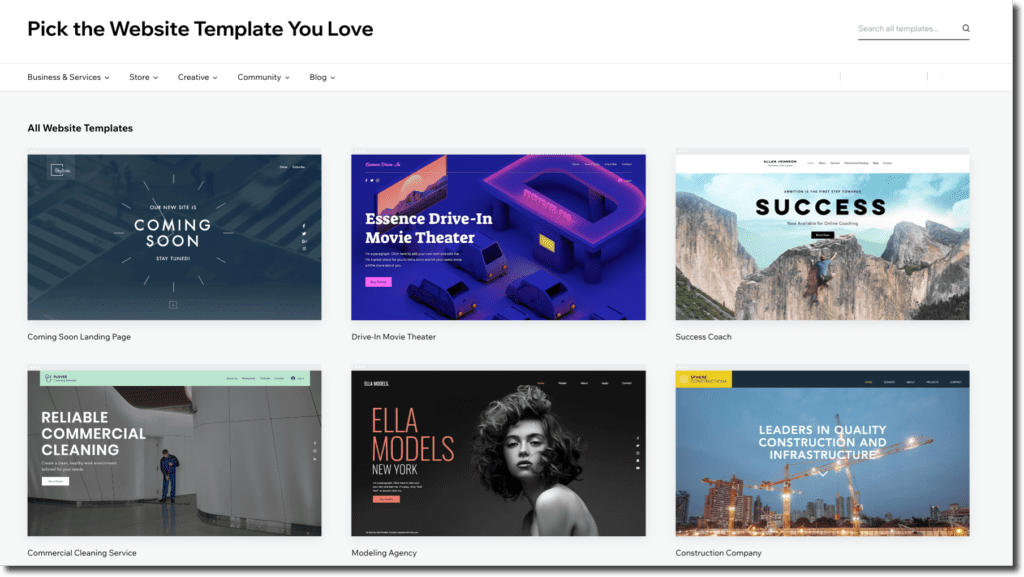 Having read this, you should have a firm grasp on how SquareSpace differs from Wix.
But now we present five of the many reasons why we think Squarespace is a great platform for creatives.
The templates available on Squarespace are quite spectacular.
As a creative person, you deserve the greatest possible presentation of your work. For this reason, galleries are curated with great care, as this is one of the most important skills to perfect if you want to sell your artwork. Now, if you wish to duplicate this on a website, I have found that the gorgeous themes offered by Squarespace come the closest to accomplishing this goal.
Here is a collection of the best website designs for Squarespace 7.1 that I've found to be both professional and aesthetically pleasing. Please take your time to try out many options and choose the one that you feel will do your work the most justice.
Nevins. Super if you're considering starting your own weblog.
Alameda. Easy, considering the preexisting e-commerce platform.
Utica. Extra pages for the template. One of my favorite features is the ability to use full-bleed photographs.
Jasper. A refreshingly basic design layout.
Squarespace is easy to use
Squarespace is a website builder that does not require users to have any coding experience.
Simply drag and drop elements into place to make the website look and function exactly how you want it to.
If you're even a little bit tech-smart, you may use one of the numerous available how-to articles to incorporate any unnecessary effects without resorting to coding.
Squarespace emphasizes visual content
Many of the premade themes for Squarespace were created with the express purpose of showcasing various forms of creative expression. Many creative professionals consider Squarespace to be the ideal website platform since it caters to their unique needs.
Squarespace has everything you need to get started selling your artwork
Yes! When you upgrade to Squarespace's Business Plan, you gain access to an integrated e-commerce platform that eliminates the need for any other websites to facilitate the sale of your products.
This will significantly reduce the time required to launch your website. You'll be able to devote more time to making art, which is clearly what you enjoy doing the most.
Squarespace has great customer service
I'm well aware that your true talent as an artist is in, well, creating art. That's why it's crucial to let you know that if you ever have any concerns or run into any problems with your Squarespace website, you can contact the company's friendly and helpful customer care team through their handy in-built chat and email features. There are also a large number of articles and video tutorials available that will show you the ropes of the platform.
So these are the five reasons we recommend using Squarespace for building your website, and you can learn everything about Squarespace by clicking this button.
With that, we will see you with the following article. Till then, have a happy week and take care of yourself.
Sign Up Now for Arts To Hearts Project's Newsletter
and receive all art-related stuff right in your inbox every week.