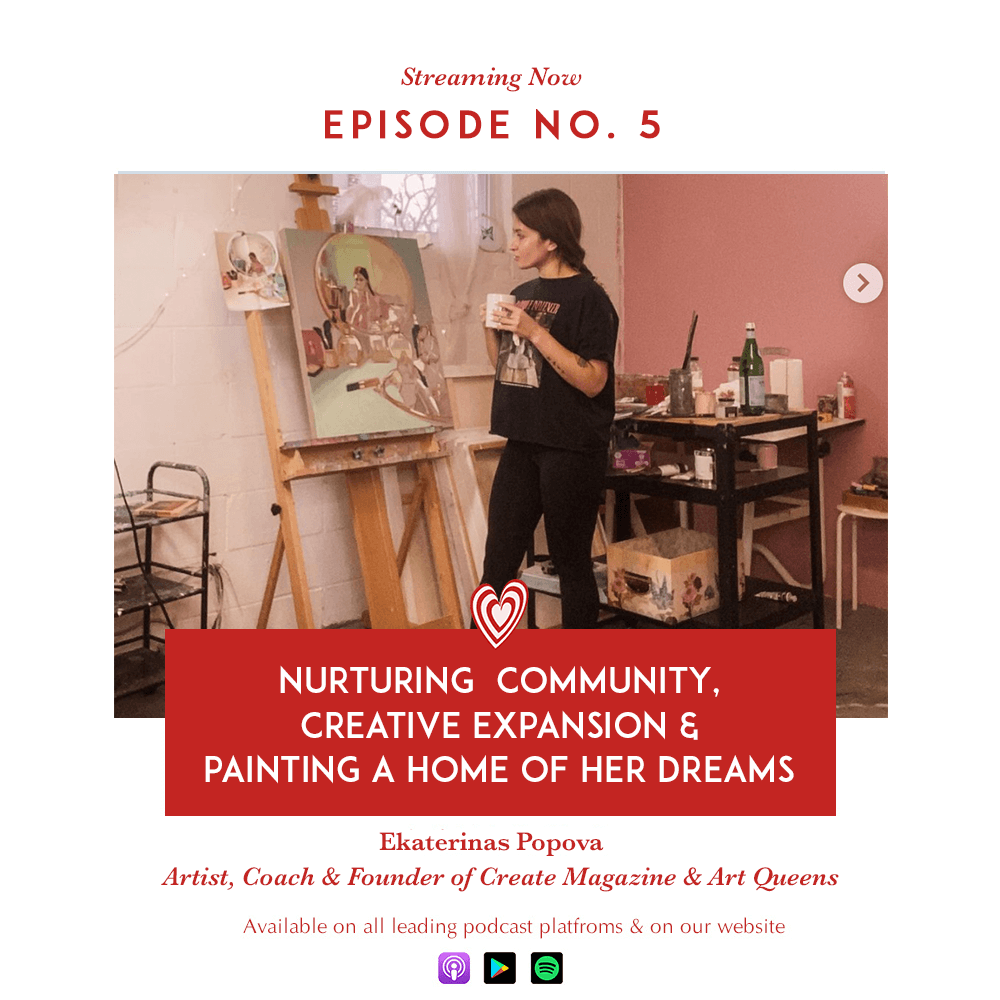 Episode 5: Nurturing Community, Creative Expansion & Painting A Home Of Her Dreams With Ekaterinas Popova Artist, Coach & founder of Create Magazine
In Episode 5 on @artstoheartsproject podcast, Our host @charukaarora interviews the brilliant @ekaterinaspopova, an Artist, Coach & Founder of Create Magazine & Art queens community.
Charuka interviews Kat about her journey from being a raised in Russia & its cultural influence on her work in her art practice to moving to the U.S as a teenager to building a successful art career, making a mark in the art world by founding Create!Magazine, a leading contemporary art magazine in the U.S & Carving a beautiful women's Art/Creative community "The Art Queens" amidst the Covid-19 pandemic.
Whosh!!
Hold you seats tight because this is going to be a hell of an episode!
APPLY TO OPEN CALL FOR  ARTIST INTERVIEWS FOR PODCAST
You can find all the details & link here on the shownotes:
Find Kat & Her projects on:
https://www.instagram.com/katerinaspopova/
Kat's Mentioned Artist :
Russian songs playlist https://open.spotify.com/user/hyaline_7/playlist/5zoOuJXFw3Lcsb5iFn21Ui?si=SqNwzVWITKiEAk-7wdSt5A
Connect with Our Host Charuka:
Keep In Touch With Us at