I n the S2EP65 of The Arts to Hearts Podcast, Charuka Arora, Artist & Host of the Arts To Hearts Podcast is joined in by curator & founder of Woart Blog, Christina Massey.
In this Episode,
You will hear Christina share her journey of growing up in California with no art influence.
Christina shares her frustration growing u and not finding belongingness in the structural art world. As she found her self in new york.
Christina speaks about her experience what the moment what led her to create and curate her first show for female identifying artists.
Christina in this whole episode has been so kind and honest about taking the leao of faith and creating opportunities for herself and others when things didnt seem right.
She continuously talks about giving back to the community with her endeavours.
DEEP DIVE INTO THE FULL EPISODE AND HEAR CHRISTINA AS SHE SHARES HER MISSION OF SHOWING THE WORK OF EXTRAORDINARY FEMALE IDENTIFYING ARTISTS.
DEEP DIVE INTO THE FULL EPISODE AND HEAR CHRISTINA AS SHE SHARES HER MISSION OF SHOWING THE WORK OF EXTRAORDINARY FEMALE IDENTIFYING ARTISTS.
Wo = Women + the sound "Whoa!" + Art
Art Blog = a visual diary.
WoArtBlog began as an Instagram account created by Artist and independent Curator Christina Massey. Massey uses the platform of Instagram to share the work of contemporary female identifying artists. Works are selected not only for their exceptional quality but also for their ability to tell a narrative in a blog style format. The posts tell a story on what is happening within her own life similar to that of a traditional blog, or they are used to make commentary and observations on both National and Global events. Each post is curated to tell a larger story which is highlighted in the themes of the WoArt Weekly.
Mission
To share the work of extraordinary female identifying Artists.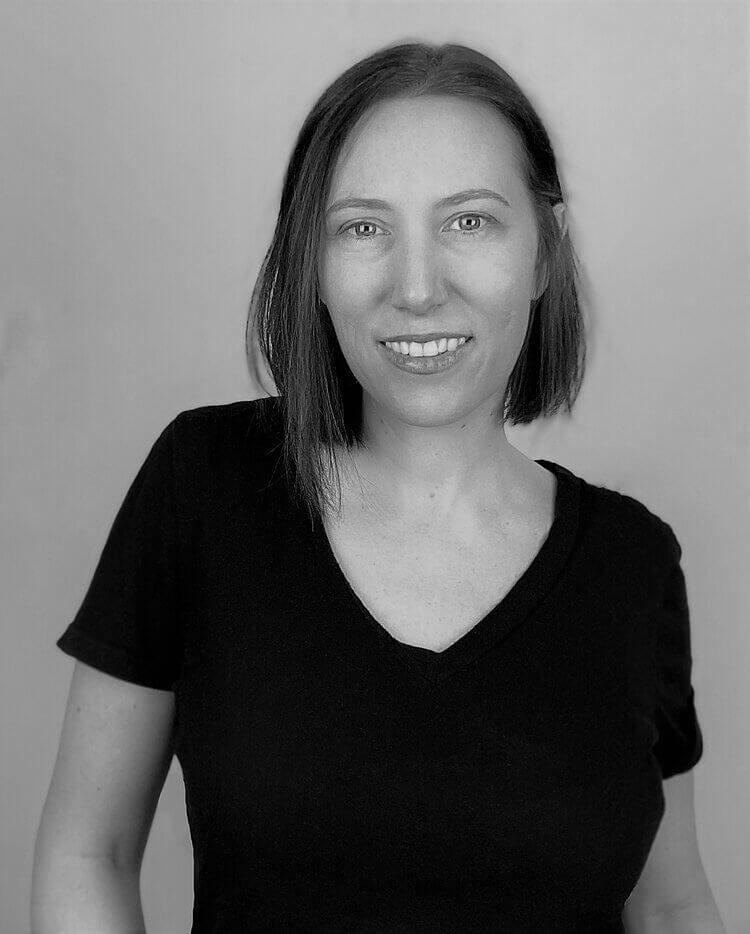 Christina Massey
Founder + Curator of WoArt
he Founder and Curator of WoArt is Christina Massey. Massey began curating independently in addition to her own artistic practice in 2011. Her curatorial exhibitions have been at such venues as the Pelham Art Center in Pelham, NY, Cluster Gallery in Brooklyn, NY, City Without Walls Gallery in Newark, NJ, Hunterdon Art Museum in Clifton, NJ, the ISE Foundation in New York, NY and the BioBAT Art Space in Brooklyn, NY. Massey has a keen eye for talent and has worked with several artists early in their careers before being signed with commercial galleries, added to major museum collections and awarded such prestigious awards as the Pollock Krasner Artist Grant, Joan Mitchell Foundation Fellowship and Residency and the Guggenheim Fellowship.
To see Massey's own artwork, please visit www.cmasseyart.com
Or follow on Instagram at @cmasseyart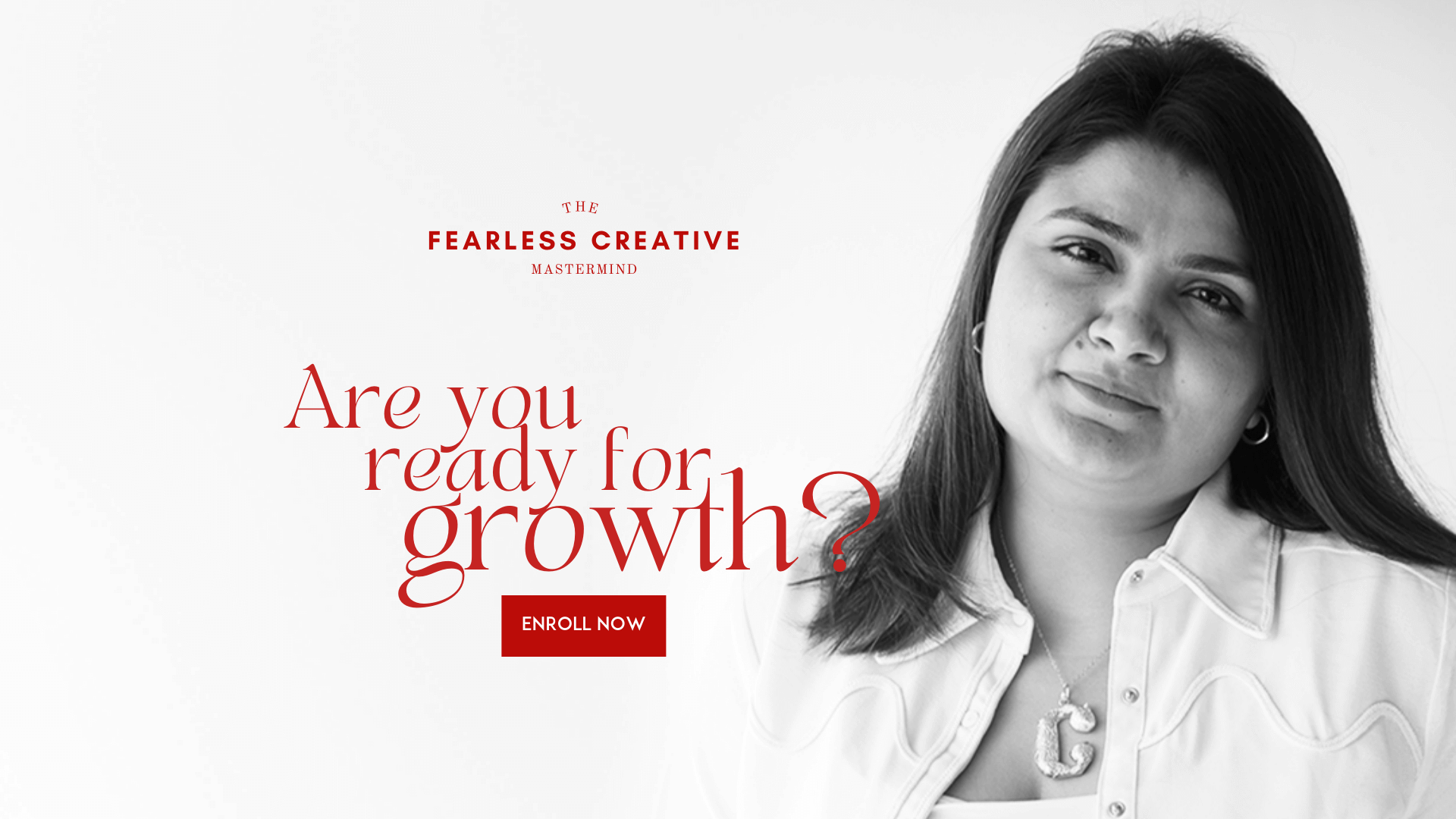 Charuka Arora, Founder of Arts To Hearts Project
Arts To Hearts Project
https://artstoheartsproject.com/
www.instagram.com/artstoheartsproject/
AUTOMATED TRANSCRIPTS:
00:00.00
charukaarora
Hey, you guys welcome back to the season 2 of Artstohearts project and this is the arts two hearts podcast and I am your host charuka today I have one of my favorite subjects and something that I have also spoken in the previous episode that I'm way more like. But this season I am um I of course am always always interested in knowing more artists bringing them on the podcast but artist women and creative entrepreneurs is one of my favorite combination that I'm trying to bring as many guests as possible who. You know who can inspire us and share this story. Not only as an artist as as a woman but also as a creative entrepreneurs because at the end of the day. That's all what we're you doing here and I have someone that I've been following for a while and I have always loved our work and I'm so excited to present Christina massey. of woart blog welcome to the podcast christtina. Thank you I'm you know, um, this is something that you of course we spoke with with behind this ah bit before a call that.
00:58.18
Christina
Thank you so much I'm so happy to be here.
01:14.10
charukaarora
I Feel we when I was going through your website which I generally of course I Do my homework I was like this is it. This is like I was like this is this is me this is everything I'm looking for and I was so more excited to speak to you because like. How simply block and your works. It's like how you're so passionate about female identifying artists and like how who art block is women would you want to say that what it means.
01:42.39
Christina
I hope he has sure the title of wowart blog came from short for woe was short for women but also it's the sound woa like it's just art that makes me go whoa. I'm really excited about this work. Um, and it started with blog because I really began it in a very storytelling manner. So with the Instagram feed I would you know share work that related to what was happening in my day or socially around the world that it was kind of telling a story so having this narrative to it which was really fun.
02:01.44
charukaarora
Yeah.
02:14.66
charukaarora
Amazing and you know again, another point that really stuck to my mind was storytelling because I feel like with our with you know as artists with all our work as a creative practice. We're all telling stories. But. Ah, stateative entrepreneurs as someone who's running a platform. We're Also we're all telling our stories. It's just another medium.. What do you say.
02:38.96
Christina
Oh definitely I Think um, you know similar to you like a lot of people you start something because you had an experience. Um and my experience in the art world I have had a lot of negative things where.
02:46.50
charukaarora
Yeah, slide.
02:56.16
Christina
Galleries have um, you know the first thing they ask you as a women artist is are you married? Do you have kids and it doesn't matter. Really what the answer to those questions are they immediately have um, a perception of who you are um and ah you know.
03:03.27
charukaarora
I'm good. Yes.
03:08.46
charukaarora
When.
03:13.21
Christina
A lot of the blog really came out of the Trump Era You know there was the whole me too issue going on and um I was like this is something I can do to give back to my community that I find so much inspiration and support from all the time. So this is my way that I can. Um.
03:25.97
charukaarora
Um, a hundred percent family see I love that. I love that okay that's fantastic because I know as much I can I can relate a hundred percent to this weing.
03:30.23
Christina
Say Thank you really is how it started.
03:42.17
charukaarora
I was even talking to this support group that we I've just signed up for and I was like you know I feel I don't want to do this more because like I want I Love women I just mentioned this before even a call began that I love women I love artists and on like I Love ambitious creative women.
03:58.81
Christina
4
04:00.62
charukaarora
And there's nothing more fulfilling for me to speak to more of them than anything else and in that process if I'm able to help more people why not and you know that's what I loved about you and I loved about your mission and whatever you like you know there's so much that you're doing. We will get into all of that. But. Let's get to know you first who who is Christina would you like to I know there's so much that you've been doing I really want to talk about all of that. But I just want to get to know you from your heart first who you are where you come from. Let's talk about that.
04:35.48
Christina
Sure well I grew up in California um I did not grow up in an artsy family at all and it was a small town kind of one of these places that.
04:42.45
charukaarora
Well.
04:50.73
Christina
Really just kind of stopped to get gas on your way to somewhere else. It's not really anything going on there. Everyone always thinks California and they think oh so luxurious but not everywhere is um, but yeah, you could get.
04:54.67
charukaarora
Um, yeah, you believe me that that's it.
05:06.15
Christina
Cool places from there but ah, the little town that I grew up was was not exactly a destination point. Um, and I had very little exposure to the arts but from a very young age. Um. My parents at least saw that I had an interest in it so they would just you know, feed me the supplies and um, there wasn't any art classes. You could take there wasn't anything like that until really the high school level and I got very lucky that I had a teacher that saw something in me and um. I would say my development really through those teenage years really happened a lot and even started doing because you're in a small town. It's like if you're the artsy kid you get some opportunities that I wouldn't have had if I had grown up here in New York for example, um so I got to do you know murals for the restaurants.
05:53.13
charukaarora
Yes. Ran old. My good miss.
06:00.21
Christina
And stuff when I was like 14 years old you know at um, you know I wouldn't have had that opportunity had I had not grown up there. So there's there's the pluses and minuses of everywhere right? Um, but yeah, it started to feel my passion and i.
06:10.33
charukaarora
Now. Absolutely.
06:18.22
Christina
Moved to New York as soon as I finished school and it's been a huge learning curve since then um and I introduced curating into my practice about a little over 10 years ago I guess and then yeah, yeah.
06:29.10
charukaarora
Wow, That's a lot of time.
06:35.17
Christina
Yeah, and um, that really kind of sparked out of again. We're talking about how things happen it makes you inspired to do something So I'd had two back-to-back Studio visits where I had curators coming over.
06:39.60
charukaarora
Yeah.
06:50.65
Christina
Um, they both were extremely positive. They were saying how much they loved my work and they hadn't seen anything like it and I'm going Great Awesome! You know this is a great experience and then they were both like yeah but your work is too original. We can't put it into a a group show and I was like wait a minute isn't that your job That's your job right.
07:03.97
charukaarora
Ah, really for my goodness that's insane.
07:10.63
Christina
Like so ah I know so I that's I was like okay fine I'm just going to show you how to do this. That's basically how I started curating I was like.
07:17.92
charukaarora
Wow and I love your curation by the way. So I love it because as a mixed media artist myself I Love it.
07:27.97
Christina
Thank you, Thank you I think I curate from an artist's perspective. So when I curate it's almost like I'm thinking of it as an installation or a painting and you need this piece to really speak to this piece and um artists tend to love my.
07:36.81
charukaarora
Yeah, yeah.
07:46.36
Christina
Curation because they they see those things they're all about the materials in the process and you know that's who I am and that's how my curtorial projects end up coming out as having those kind of conversations. Um, so I like to you know my my projects I like to challenge myself.
07:46.53
charukaarora
Yeah.
07:58.82
charukaarora
Loves it.
08:03.61
Christina
By working with artists who are very different than my own. Not always just being like oh you know this is work that just relates to my work. But you know that like for example, last year I got to do this wonderful show that was um in celebration of one hundred years of women having the right to vote in.
08:05.64
charukaarora
And yeah.
08:21.10
charukaarora
12
08:23.24
Christina
Us and I worked with a friend of mine and we felt really important somehow there needed to be the figure really dominant in this show which is not how I work so it's really fun to find those artists and still have that conversation and that flow and that.
08:37.98
charukaarora
Easy Mill and
08:41.47
Christina
Um, aesthetic that still speaks to what you're trying to create so I find it's a really creative challenging process. But um I always encourage every artist to give it a try because you also yeah, you just learn so much about how to be a better artist.
08:51.80
charukaarora
I Second that.
08:58.39
charukaarora
Longer than.
09:00.13
Christina
You know that's really it was such an education by working with other artists. You know I was like oh this is this is this is how you pack work. This is this is how you you know communicate like I Just it was the most amazing education I could have ever had.
09:03.76
charukaarora
Best cooling? Yes, yes.
09:15.30
charukaarora
Um I I second every bit of choosing I echo every bit of that and you know that's so right? Even I said I've said this so many times on the podcast like you know and I believe this to my core. What I do at arts 2 hearts this podcast the opportunities, the collaborations, the curation, anything and everything even if it's just writing basic content every day every Monday starts with how can we help out is what kind of content can we curate. It comes from my own learning experience as an artist but it also I'm looking I'm always asking what is that we're all feeling what is that we're all I mean it's like it's such an integral part of my own practice and I see my entire practice like an amalgamation of my studio practice but my creative practice add out towards. And I'm sure I I totally understand with what you're saying okay I have questioned when it comes to this. How was and how you were like today I know Kristina as you know a curator on an artist sandra of what. And um I know and because you know we've seen your work and there's an assumption even before 1 knows about you. How were you before bringing this change in your life, especially as an artist and how has that pause I want to I want to hear the difference that you felt. Because I know I know I've I've just been 2 years you've been over ten I have all years I want to you or how it feels.
10:47.96
Christina
Yeah, yeah, um I think you know every artist has transitions that they go through right? Um, and I had a phase that was very. Like angry with the art world. Um I was you know so excited to move to New York it's like the epicenter of the art world and I was going around to galleries and I was just really uninspired by a lot of what I saw and.
11:06.20
charukaarora
Us.
11:23.90
Christina
Um, my younger self was just feeling frustrated I was like well if this is what you know they want then I don't have a chance. You know they're never going to look at my work. You know I had a very negative outlook and at a certain point. Um I was just like but you know what I don't have to play their game I can make.
11:28.74
charukaarora
No.
11:42.83
Christina
My own like you know and I can just why wait on somebody else to give me validation or um approval to do something like I can just do it So I did I just jumped right in and um. It's funny as soon as you make that mental shift in your head of like you know, needing the approval from somebody else or um, you know to I'm just going to do this and feel good about it and be strong for myself. Um.
12:06.83
charukaarora
Yeah.
12:17.00
Christina
It's amazing. The things that happen because soon as you do that then all of a sudden. It's like everyone else starts seeing in that in you too. So as soon as I started giving back to the community they started bringing back to me too. So it's.
12:23.53
charukaarora
You know next straight.
12:33.55
Christina
It's ah wonderful how that works so I'm always trying to share with other artists like don't be afraid to share and give some of your time to give back because what ends up happening is you inevitably get like 100 times back like you put out.
12:48.27
charukaarora
Yes.
12:51.35
Christina
It's amazing. How much support is out there. So um and everyone's always complaining that there's not enough opportunities and I'm like so create them. Why not? we're creative people you created this podcast you know, um.
12:57.59
charukaarora
Yeah, yeah, see.
13:05.64
Christina
There's always something everyone has a skill and something that they can do that's of service to others and I think if you just put a little bit of effort in that you end up the rewards you get are just amazing. So I always encourage everyone. Yeah.
13:16.29
charukaarora
Now please I I'm taking that for myself for sure and I'm sure everyone was listening would I would advise the same okay when you started word log. How did it start first. Let's talk about that. Um, did you think of it to become what it is and make you do things that you're doing today. How how was that.
13:42.20
Christina
Ah, you know I I had no expectations at first I was just um, you know it really started as like in interviews with different artists I started with some artists that I knew and I really admired their work and. Doing kind of like a deep dive into how they create their work. What inspires them but I found that wasn't a natural fit for me talking about what we were earlier take what's your strong point. Um, the the interview process and the writing process I didn't feel was my strong point it was it was.
14:11.13
charukaarora
Yeah.
14:19.24
Christina
Hard for me to do I learned a lot from it. But what I found came easily to me was things like Instagram um, and what was amazing about transitioning this blog to Instagram Primarily was all of a sudden. It didn't matter.
14:26.64
charukaarora
Um, yeah.
14:33.41
charukaarora
What here was this.
14:37.50
Christina
Ah, this was I want to say seventeen eighteen something like that that I transitioned it um it might have been 18 and I just it was like all of a sudden it didn't matter if we spoke the same language. Um.
14:40.40
charukaarora
Okay, so.
14:50.10
charukaarora
Yeah.
14:52.49
Christina
You know I didn't need to take any time from the artist I could still say I love what you're doing I support what you're doing and um, you know it was taking 0 time from anybody they didn't need me to get back to me by certain day things like that just it's simple to apply things for me.
14:57.73
charukaarora
Navi.
15:06.70
charukaarora
Yeah, it is.
15:11.80
Christina
In a way that I could keep up with it and I think that's a huge part of any project you take on? do what you can Handle. So I just started sharing and it was just it grew really fast more than I ever expected it to. And then by that growing so fast has opened up the doors for a lot of other Opportunities. So I was already curating shows but instead of now me submitting a proposal somewhere now people were coming to me saying will you please.
15:31.38
charukaarora
Yeah.
15:42.79
Christina
You know, curate the show here. Are you curate a show here. So it was just this natural kind of advertising of what I do basically? um and it's been the best part to me is when I get those Dms back that are just like. Have no idea how much I needed this right now I was feeling down on myself or so maybe they had pretending these last couple years I mean especially in New York um there's been a lot of death and sickness and you know so the it's just random.
15:58.82
charukaarora
Now is off.
16:05.61
charukaarora
Yeah Man. And.
16:15.66
Christina
You know I don't know what's going on in this person's life but they'll Dm me and say this could not have been a better time like I needed this so much in this moment and I love it I love it when that happens. It's just the biggest reward.
16:23.29
charukaarora
So yeah, like some of them lovely oh my god I can I can for sure. It's been a very hard time for all of us and past we are um I know. So many of us have been affected somewhere or the other. Um, how how do you think in the past two years I know because it's been transformational and the work that we're doing today I think we asked also realize how much of a difference. It's making. But just thank god for you guys you were doing it for way before even I like you know you inspired me for sure. Um, how how has how has the past two years with blog and your work how does it feel. Do you see like a shift to.
17:05.38
Christina
Oh.
17:19.16
charukaarora
See your shift in Ot's mind I said and what's your takeaway.
17:24.52
Christina
Um, it's been a really strange time for sure. Um I Think the biggest shift that I've seen is just an acceptance and appreciation for the online platforms. Um, and. Also things like this where you get to actually like taking the time to listen and get to know artists more so interviews I feel like have had this moment and where people are really just getting to.. It's almost like getting a private studio visit right? You know except for you just listening in.
17:51.98
charukaarora
Vienna.
17:56.22
charukaarora
Yeah, yes.
18:00.63
Christina
Um, that's been really fun and you know I started providing online shows on the boauwart broad platform as a understanding and experiencing myself of so many galleries closing. Um and it was just one way that I again could give back that.
18:12.27
charukaarora
Yeah, so.
18:20.24
Christina
Was already in my wheelhouse of like we can. This is something I can handle pretty easily and it will give people that encouragement and something people always feel this pressure they have to have something on my resume is something that's going on right Now. It gives them that. Um, opportunity to be a part of a community and I try to really with every show have the artist get to know each other.. It's not like just hey here's this little online show but I want to feel like you could actually walk through this art exhibit that it could be in your life and. Ah, use platforms like clubhouse if you're familiar with them. Yeah to let everyone kind of chat and get to know each other we can talk Well we Create. It's really Fun. So The idea is really to build a support network.
18:53.54
charukaarora
Glad.
19:00.92
charukaarora
Man Lovely Now. Let's talk about your passion for female identifying Artists. Of course how did you come to? that was it like. From the beginning that you had this influence and this deep desire and the passion was it something that you found along the way and why so.
19:27.33
Christina
I Think it was something I developed along the way but was probably always there I just didn't really identify it as such um I was a very shy. Um low self-esteem kind of teenager.
19:33.85
charukaarora
Relax it? yeah.
19:44.58
charukaarora
Oh my god.
19:47.30
Christina
And um, you know I had ah a voice that just I couldn't get it out there right? But when I had a moment where there was this kid who he was a bully but he was really. Started to go after women in a way that was really wrong and um, something about okay wasn't happening to me directly but that it was happening to friends and something about standing up for others.
20:07.14
charukaarora
The world. So.
20:20.45
charukaarora
O one.
20:20.83
Christina
Gave me my voice and I was able to stand up to this bully and um, it's the thing is like it's funny because I don't even remember what his name was but I think that just the fact that I got over that shyness and that low self-esteem by.
20:37.00
charukaarora
Plan.
20:37.49
Christina
Being there for others like all of a sudden It was easier to speak up for myself and and to speak up for others in the context of like you can't do this to women you know? and um I think that as I then went through college Um, there was a.
20:43.81
charukaarora
Yes.
20:55.22
Christina
Large male of female students. Um, but you know in the art history classes. They hardly ever mentioned anyone who is female. Yeah and same story that everyone kind of shares um and then like I said I I moved to New York and I'm very excited to be here and just seeing just a.
20:58.85
charukaarora
Yes, yes, we all know that.
21:15.21
Christina
Severe lack of representation. Um, and then when I would have even male and female dealers interested in my work. The questions I would be asked felt like they had nothing to do with my art. They just wanted to know. Aspects of my personal life that no mail I don't think has ever asked and that's just started to build this fire in me I was like we kind of do something to change this. Um and I think it's it's more than just the artist I think we need to have more art.
21:35.60
charukaarora
Yes.
21:49.53
charukaarora
Yes, yes, Oas.
21:49.72
Christina
Dealers that are women we need to have more art collectors that are women more administrators that are women um and it starts to change the whole system because there's still just a lot of the same old same all happening. It's changing. There has been real active. Um.
22:01.68
charukaarora
Yes.
22:08.71
Christina
Progress in trying to hire more curators and administrators and everything but it it takes a while you know because you can't just fire somebody who's doing a good job and just because they're they're male. Um, yeah.
22:16.30
charukaarora
That's true. Yeah, and if it's time I think it's it's like a 1 step at a time. It takes time to shift something that's been done for years because.
22:28.50
Christina
Yeah, yeah, yeah, yeah, and it's there's I know loads of amazing male artists and male administrators and dealers who really are committed to supporting women artists and.
22:30.80
charukaarora
You know we it take. It's a destruction. It's a destruction.
22:38.91
charukaarora
Now.
22:43.87
Christina
Um, so it's not always so divided by gender but just having the.
22:44.20
charukaarora
Yeah I think it's not even gender I think you know I Always I always appreciate I mean for a fact just because I know even before I started being like you know on this side of The. Just not receiving opportunities but creating opportunities within the arts I remember when I was just now I was just starting out like you know I was there I would relate so much more to people who who knew what it meant to be an artist.
23:20.33
Christina
Right.
23:21.78
charukaarora
Knew um I could relate to them and even today I know that so many times what I I'm so more confident about what I'm doing especially with our 2 hearts with all of this because I'm just not someone who's talking to you I am someone who's just with you.
23:38.97
Christina
Yeah, yeah, yeah.
23:40.87
charukaarora
And talking to you so it makes and similarly why we advocate why we all advocate more women in the creative fields as artists as Curators. It's because we feel not enough understood and it's hard for men because they don't never know they don't know what it means to be a woman. It's It's a woman who knows that.
24:01.87
Christina
It's yeah yeah, but and I don't know that there's any right? or wrong answer necessarily but it's um, there's something about feeling. Yeah heard and understood that is comforting and.
24:07.83
charukaarora
And.
24:16.21
charukaarora
Yes.
24:18.79
Christina
You know that they understand the same things that you've gone through and um, it's not to say that somebody outside of your network can't but um, there is just a a comfort level you feel taking care of you feel supported. Yeah yeah.
24:29.45
charukaarora
And it's not and it's not this or that Yes, that's true and it's not like this or that it's about this and that because I think that's enough and this this this is like an unending debate like people who see like why they're being pious like.
24:37.86
Christina
If.
24:45.69
charukaarora
I know you are a women based ah like platform we are a women-based platform and you know a lot of times this question even comes to my mind like am I trying to block one like you know I'm sure this must have come to you so many times and you know a lot of times people would say like. Again, another platform for women and I'm like let me think about this and I've thought about this so many times believe me and I'm like you know I'm not trying to shut someone off and intentionally I've always tried like you know, maybe once twice any year we'll do something which is open for all genders. Which is inclusive more but I know that this is part of the conversation. But I'm trying to build around at our 2 hearts. We're trying to bring a voice that's already suppressed. That's not even like that's not enough hard and I'm sure you doing the same What do you think about that has that come to you.
25:36.30
Christina
Yeah I I mean there's always that question of like if you're supporting this 1 group does that mean you're not supporting another.
25:43.82
charukaarora
Um, yeah.
25:47.74
Christina
Um, and the thing is there's There's a lot of different opportunities out there that are available for all sorts of people. This is just one platform that if you are looking for women artists. This is a place you can go. You can go and you can See. Um. What in my opinion are amazing examples of of women artists. Um, so it's it's a resource you know, rather than um, saying an end allll of like this is the only artists that exist right Now. No This is just saying this is this is a resource of artists who are.
26:12.50
charukaarora
Yes.
26:18.70
charukaarora
Yes.
26:23.90
Christina
Doing exceptional work that you should probably know about and they happen to identify as female. It's.
26:30.10
charukaarora
I Love that of roads That's quite nicely too.
26:32.39
Christina
Ah, because really like some of my first curatorial projects I wasn't going with that intention actually to make all female shows. It was just the best work that fit the topic I was trying to say it happened to be all women.
26:48.57
charukaarora
We women.
26:51.42
Christina
Like for the first ones and um, you know then I even made a challenge to myself. Okay, well I'm going to make sure that I curate a show that that has all different. You know, genders and identities and um I found that more challenging because I just like the aesthetic that.
26:54.94
charukaarora
Yeah, yeah.
27:04.44
charukaarora
10
27:10.59
Christina
Has a feminine quality I Guess like I am drawn to that. That's what inspires me I'm excited about it. Um, and it's telling a story that like we were talking about that I can relate to and um I feel I can speak to you know.
27:22.87
charukaarora
Grane that makes a lot of difference now.
27:26.61
Christina
And so that helps me when I'm curating if I can feel like I can relate to this work and I'm really responding to it. That's what gets me excited about it and I want to share it with the world. You know. Um, and I have definitely.. There's a lot of male artists that I Absolutely love the work that they're doing and if I ever had the opportunity to curate with some of them that would be awesome and yeah, but um, it's in terms of the wowart blog. I Think of it. It is a resource This is a place you can go if you need to find like say you are actively trying to find women artists to fill a spot on your roster or something like this is the place you can go and you can find what you're looking for.
28:05.23
charukaarora
I love that perspective so helpful. Okay I have something I'm going to read out. Okay, and then I'll ask my question. Massy has a keen eye for darling has worked with several artists early in the careers before being signed with commercial gallies added to major museum collections awarded such prestigious awards as Pauly Krasna artist crunch Shan Michelle Foundation Fellowship Residency at coingheim fellowship.
28:34.13
Christina
Yes, yes I feel ah very proud about the fact that um, but so part of my curatorial process. There's something fun about working with those big names right? They've got the the it factor right? but mix. So.
28:35.68
charukaarora
Let's talk about this interesting.
28:48.62
charukaarora
Yeah, yeah.
28:54.60
Christina
In with some artists that maybe nobody knows right or haven't exhibited much you know I love finding the the artist that I think is gonna be like the next big thing or like or has that potential right? and.
29:03.48
charukaarora
The next? Yeah I think yeah and you know as someone who's reading also I'm it's not the names. That's that's you know, interesting me what really has stuck a card is like how. Your journey of mapping someone who wasn't maybe on their regard and your your journey working with before till that point. But after that point that's what I Meanss that's that's the source I'm looking for.
29:31.62
Christina
Yeah, yes, so you know um I mean that's a big thing to me. Um, like I think there's a lot of elitism in the art world and I don't care if you studied art at all, right. In fact I really love outsider art. Um.
29:45.20
charukaarora
Yes, yes.
29:50.41
Christina
You know I don't care if you work in the middle of some tiny town in a country I can't even pronounce you know I don't care if you got your Mfa from yale you know the work is what makes me excited and um. It gives me an opportunity to share that and my eye and taste has started to grab other people's attention. So people who have more money behind them than I do you know they're you know, go to my shows they go to my blog and they've. See the artists that I like and they're like I like them too and so a lot of artists that I've gotten to work with I've got to give them their first show in New York for example and now there works in like museums. It's all over the place which is it's.
30:35.44
charukaarora
Oh Wow Oh goodness.
30:43.52
Christina
So thrilling to me and I get to say I knew you went I knew you before you were the big name.
30:47.43
charukaarora
Ah, not I think I think that's such I I'm I wish I get to say that some day soon. But I I so can really I mean I It's just so inspiring. Okay, let's also talk about your experience with working with different artists while you've been curating these shows.
30:55.68
Christina
A.
31:07.15
charukaarora
How what are you learnings? What do you? Um, you've been doing this for a decade now. So that's a really long time you've done offline. You've done online. You've done Instagram you've done galleries you give museums you've know like you know you've done it.
31:12.56
Christina
Um, yeah, yeah. A.
31:25.25
charukaarora
Everywhere in any way. So my question basically is what is your experience of working with artist and what do you think is is the secret sauce to having a successful art kaia can I see that.
31:40.49
Christina
The secret sauce. Um I think the secret sauce is really kindness and professionalism. Um, it is amazing. How many artists. Um.
31:48.33
charukaarora
Oh la.
32:00.46
Christina
Will not get you the the you know there's stuff that you request on time or they do it incorrectly or um, you know don't show up to see the show. Um, you know, just yeah, it's um, and sometimes there's legitimate.
32:09.83
charukaarora
Fairly. Yeah, of Course. So.
32:16.87
Christina
Excuses for that like that that's that's that's aside, but um, it's the people who um, understand respect the work that you're putting in and respect your time. They're professional. They just they label things how you ask them to as simple is that they get it to you by the time that you need they show up. And support the work that you've put in those people you want to work with again, you know like even if say that show um, gets canceled because of Covid who notes um, it's the people who just show you There is you know, respect and encouragement for the work that you do.
32:46.20
charukaarora
Now.
32:53.20
charukaarora
Now.
32:55.24
Christina
Um, that you're like I want to work with that artist again like they were just a pleasure to work with and um, the the you know the Diva attitudes or the um yeah, ah or it just.
32:58.30
charukaarora
Now. I Love that sentence. Ah.
33:13.79
Christina
I Don't even know what the right word is um, sometimes you just feel like they think they're you know? ah you know oh this is not that important it's you know it's just an online show where um, you know they're busy. They've got things going on I get that.
33:20.56
charukaarora
Yes.
33:26.19
charukaarora
Yeah, yeah.
33:29.85
Christina
Um, but we're we're all busy and it makes an enormous difference when people just say follow directions and just show up and say thank you? Um, that makes me yeah that puts that list you you know you go onto the good list.
33:39.56
charukaarora
Nail Let roll go. Yeah, no, how you know? Yes, yes.
33:46.52
Christina
Alright, this artist. Not only do I love their work but I love their personality and I want to work with them again and that I think is the key to success is you want to be on many good lists with as many people as possible. So just try not to burn bridges try to just be respectful of people's time.
34:01.48
charukaarora
Yeah.
34:04.36
Christina
Even if it's the intern at the gallery and maybe they feel like oh this intern's just gonna be gone in a week or you know, whatever just they deserve respect to and be nice.
34:13.90
charukaarora
Yes, yes, yes, that's true I know I mean so many times of experience especially like I would reach out to someone and I would be like you know this person is so busy. They've been doing so many things and you know and they would turn out to be the most kind. Most responding and like you know it feels like they they literally value what you're doing when anything that's coming in and I can vouch for cat for that I mean I I have never ever seen her even if it's just being like. Someone who's just even starting out and it's not only about appreciating I think Also it's about supporting and I've seen her literally supporting anyone who began their journey and like you know it matters and I know for people I have reached out to and not that where they matter in their career but just even as a sign of parameter If you're talking about. They would. They wouldn't even just Bond let alone say no or like you know or there will be so many um like they will have so many tantrums if I say so and that's just disappointing if anything else I feel like it's just it I.
35:12.53
Christina
And.
35:25.92
charukaarora
You know? but I feel so excited to speak to you I have I'm a hundred percent here I I'm learning and I'm I'm talking doing it I I will remember this conversation and I think it it's it's something that people forget that at the end of the day. It's it's people who we remember.
35:43.60
Christina
Yeah, exactly and you know, um, you can be the best artist in the world. But if you're hard to work with then you get a bad reputation and you don't want that. So just be an easy person to work. That's I would say the secret sauce say just.
36:02.27
charukaarora
That's from Okay, let's talk about out what kind of work have you been doing at work. Would you talk about the different kinds of the most exciting project. Maybe if you can start talk about a few exciting projects So that. People who are listening. They would have an idea of over these years. What? what is that? you've been doing and yeah, that.
36:25.20
Christina
Um, well I did a series of um, 4 online shows at the end of last year which was super fun I really wanted to like I said give an opportunity to artists who have had all their opportunities taken away from them. There's still so many of us who. Myself included galleries closed. Um, you know opportunities that I had planned are never going to happen because those places don't exist anymore you know and we're all just trying to rebuild after and still kind of figuring out what's going to continue to happen with the pandemic and. Gallery spaces and et cetera so that was one way I could give back to the community and also just meet a whole bunch of new artists I really wanted to like I said build this sense of community and expand the circle so to speak because in New York we can get very like oh you know this is our little New York bubble
37:16.10
charukaarora
Yeah, we asked? yes.
37:19.20
Christina
And I was like no I didn't want to get out and see what else is out there and I will be bringing those back but right now I'm really excited because I'm focusing on and in real person. The gallery will be open exhibit for March which is women's history month and I'm curating an.
37:28.57
charukaarora
Wow miss.
37:38.54
Christina
Dip it so I don't have all the details spelled out just yet so you'll have to just watch on Instagram for the announcement of that and yeah, and um, what's been a goal of mine is to collaborate more.
37:42.14
charukaarora
You just let me know when you're read it. Yes, you just let me know when you're ready and we'll shout out for that.
37:57.10
Christina
Um, and so I have some projects coming up um, working with different brands that we're going to be putting together exhibits that kind of partner with that which is really fun. Um, so yeah, my goal was really um, get out of trying to just you know.
38:07.60
charukaarora
Those.
38:16.00
Christina
I don't have to do everything myself I can work with others and and you know with our combined reach. We can do a lot more. So um, one that I just finished actually I think you even interviewed her spit lana at all. She makes So yeah.
38:16.99
charukaarora
Yeah. Yeah I mean. Yeah, yeah, we did a collaboration together. We did an open call which was called gays. Yeah yeah.
38:34.62
Christina
Yes, that's right, That's right? So we I curated her issue for magazine which should be coming out soon. So um, those type of projects I've been really excited about because it just again gets you out of that circle a network that knows you into a different group. So.
38:44.25
charukaarora
Love say yeah, Lovely Amazing. Okay, my last question before we get into the tapt fire which is we force spoken about it for log you everything.
38:55.79
Christina
Sure.
39:02.40
charukaarora
But what we left right? now is you as an artist would you like to talk a little bit about what your work is about I Love your work. You know I mean of course there's no doubt anyone who knows my work and your work would know that So What do you want to talk about is. Especially I know that your curation is also very experimental. Very mixed media Sculptural 3 D like you know everything I Love let's talk about that.
39:27.80
Christina
Yeah, yeah I Love I Love weird materials. Our materiality in general like um process-drive work like if there is some crazy weird material that you found and used. Like ah that gets me real excited I Love that any sort of repurposing of any type of material I Really love. Um I'm a big repurposeer in my own work and I repurpose aluminum from craft beer cans which everyone always finds a little funny.
39:58.15
charukaarora
Oh my goodness.
40:02.82
Christina
Um, and I use materials like blown glass and canvas and paint and fencing and a lot of found fabrics and materials and I kind of create these crazy organic shape abstract pieces that really relate to nature in some way I'm very influenced. By um, our kind of ways that we try to control and fail at controlling nature and I love the way that nature kind of prevails. No matter what we throw at it. Um, and so I.
40:32.90
charukaarora
And.
40:41.82
Christina
Super inspired by any work that kind of deals with climate change the natural environment in some way and I love work that deals with feminism in some way and there's so many artists that deal with it in their own voice and um.
40:50.52
charukaarora
Tough guys.
40:59.38
Christina
You know, find incredibly creative ways to have that conversation that can relate to so many different experiences and with me I have fun with the the craft beer cans because beer being such a stereotypical male product. Um.
41:10.30
charukaarora
Um, yeah, made yeah.
41:15.88
Christina
Um, for me, there's a fun language connection of the fact that they're calling it craft um as a way to yeah, they are trying to make their product seem better right? like so it's it's artisanal. It's craft and that's supposed to make it like more sellable. Yeah, and.
41:23.80
charukaarora
Yaha.
41:29.40
charukaarora
More taxi. Yeah.
41:34.31
Christina
Whereas in art if any critic ever tells you you're like craft or something. It's like ah you know and so I love it because they're both these? Yeah, they're both these like male dominated industries and yet this this connection is really buttons so set's another in Sproge in a mind when people find ways that.
41:35.66
charukaarora
Um, you look crafty. Oh goodness, everybody's here. Oh wow.
41:54.30
Christina
I think language is very interesting and it can mean 1 thing in one language or another even have multiple meanings within one language. Um, it's really that connection to life that I love and so that's what I'm always looking for.
42:07.52
charukaarora
Oh my goodness That's I Love this I Love the craft aspect of it and I've loved the scale of your work. Especially I Love how experimental and you know it's just just to kind of work that you can't control without like you want to grab it. You know.
42:25.55
Christina
Yeah I Like to say my work is neither as sharp or as soft as people think ever noisings the metal sharp. It's not and ah, no, no actually I've never cut myself. You know, knock on wet I guess but um, no I think.
42:27.52
charukaarora
It's it's I Love that feeling. Yeah, no journey. Wow.
42:42.69
Christina
Cut yourself more on paper than you do aluminum. But um, yeah, and the fabric areas that kind of bulge out. They're not nearly as soft as people think they they're actually quite hard So there's this. But.
42:55.40
charukaarora
So what is your creative. What is your creative process like.
43:03.75
Christina
I'm very intuitive the way I make I cannot I'm not a sketch I don't sketch before I just need to kind of get in there with the materials and respond and react to what I have and it's very sculptural to start. Um, I I say start as a sculptor and I finish as a painter so it's it becomes an object first. But everything is always finished with painting I'm very connected.. That's what I studied was painting and there's something that makes that feel complete to me so all that.
43:23.48
charukaarora
Move on. Um.
43:41.10
Christina
You know everything is painted on the underside. The oversight. Everything.
43:43.40
charukaarora
Lovely. That's amazing. Okay I am just so happy to speak to you. It's been so wonderful and I can't even believe it's it's 43 minutes already and.
44:00.54
Christina
Yeah, very easy to talk to.
44:02.90
charukaarora
Save likewise likewise okay I again. Want to say a big Thank you so much for you know sharing so much about yourself about your work about the work that you're doing for all of us and we're all so grateful for it I bought to get to the most exciting part of the. Conversation now which is the rapid fire. So are you ready? It's going to be quite rapid so brace yourself give me what comes to your mind First, that's it. There's no right, there's no wrong.
44:23.88
Christina
Um, ooh Okay I think so.
44:40.32
charukaarora
What comes to your mind first. Okay, 1 2 3 here we go 1 thing you want can wait through your work in the arts. 1 thing quick larate.
44:40.72
Christina
Okay.
44:50.74
Christina
Oh 1 thing. Ah, okay, um, connection.
44:58.34
charukaarora
Oh wow! What's that 1 word that describes you the best quick. Oh love me if you could have a studio.
45:06.17
Christina
Ooh Um smiley.
45:16.63
charukaarora
Anywhere in the world where would it be.
45:17.82
Christina
Oh I I love working in New York I love where I am I'd have a bigger studio than I do now but I do love being an artist in Brooklyn.
45:23.10
charukaarora
Um, I'm sure that's coming your way very soon. Okay I lost this again to you if you could have a gallery anywhere in the world where would it be.
45:36.90
Christina
Oh I have been so inspired by the art coming out of South Africa lately I would love to show there one day.
45:47.35
charukaarora
Um, Wow. Lovely. Okay, your biggest source of inspiration.
45:54.62
Christina
Nature.
45:59.25
charukaarora
Who's your favorite woman artist and why he doesn't have to be women from the history. It can be from any point of time.
46:00.29
Christina
Oh I can't do that.
46:08.59
Christina
I Mean that's why I created will white blog. There's just too many out there. Um I would say lately probably do you know the artist Rena Man energy.
46:26.21
charukaarora
Pan energy and for did you say in the beginning Brina can you spell Fina by I think so I think so.
46:28.24
Christina
Um, yeah, rina are I and a.
46:40.99
Christina
I saw her I was a huge fan of hers online first yeah ah she's someone yeah who I fell in love with her work online first and then um I got to see she did a traveling show around the us.
46:45.31
charukaarora
Oh yes I mean she does these sculptural works Yeses I can recognize Oh yes.
47:00.73
Christina
And I got to see her exhibit when it was in Philadelphia and absolutely I mean just in person. It's just so much even better. Absolutely amazing and then on top of it I had this crazy kind of almost like spiritual thing that happened.
47:06.30
charukaarora
So.
47:17.11
Christina
And so I've just been like incredibly in love with her work lately and so she would be 1 of my favorites right now for sure.
47:19.72
charukaarora
Oh how lovely you know how how I don't like I don't know I mean just when you said I felt like I heard her. No I mean I've heard a name I couldn't put a picture I just quickly googled and the first the first.
47:34.78
Christina
Um, yeah.
47:38.27
charukaarora
That I came to me on the internet which is a picture of ah ah, ah, tajal sculpture and this is where I come from I mean I am born in Prada and country living in Agra which is where the tajal is yeah.
47:47.74
Christina
Yeah, the big pink 1 right? Yeah, that's made out of plastic. yeah yeah I love she really poised with like the East West Coast kind of thing she uses all these like found objects.
47:56.99
charukaarora
My goodness I have to dig more before.
48:03.24
charukaarora
Because of.
48:07.36
Christina
Um, the sculptures have this very biomorphic kind of thing I just I love her work absolutely love her work one day I would I will own one.
48:11.45
charukaarora
Lovely and oh you need to have withageal of your own now. That's how we all get 1000 smell lovely.
48:19.70
Christina
Um, yes, there we go I know she uses all these like light bulbs and it's just it's good. Everyone should Google her if you like weird materials and everything you'll love her work.
48:30.39
charukaarora
Yes, if you want to so I will be linking her work on the show notes if you're interested. You can go to the show notes on a website and you'll find her work a lot a few images of her work as well. Perfect.
48:46.50
Christina
Thank you? yes.
48:48.52
charukaarora
And we add the touchal. Okay, my favorite thing I Love that man I Just love it. Okay, who's your go to person and you're in W need of it advice.
49:01.13
Christina
Who um I have a text group in um, of artists here in New York that are all women artists and I recommend everyone do this, you know it's words there's like 10 of us or something and.
49:14.42
charukaarora
Formal. Yeah.
49:20.10
Christina
Anytime anyone has a question or something we can just kind of text the group and somebody's gotten an answer like if it's just like like the other day someone texts she has to move her studio like I just need someone to help like move stuff and Bookhel bookshellves up. You know and immediately she had like answers and advice right? there.
49:37.53
charukaarora
Love that Oh Wow. Okay, this is a little bit longer for let's go it. What is you? What? Oh what am I saying what has been your favorite moment as an artist like.
49:39.77
Christina
And then so that's I would say my text group is my go to? yeah.
49:56.56
charukaarora
1 moment that's quite special and you know you're like yeah this is the 1
50:02.32
Christina
Oh that is a really good question. 1 There's been a few um I would say there was a moment um, that. I was just in New York maybe a year to something like that and I had you know, graduated from college from California and like a lot of people I put everything into my parents garage and there was a flood and so everything was destroyed.
50:35.75
charukaarora
Specifics. Oh no.
50:40.64
Christina
And um, yeah, so and I had always had you know, very naive like 20 year old coming to New York and like oh I'll get a show and I can always just have my stuff shipped out here like that doesn't really happen but like to have that like it. It was just all gone. Um, and to have to start Queen um, was actually a really transitional moment. Um, it not only gave me the freedom to kind of say I don't have to be tied to what I was doing before I can start fresh but also gave me this since.
51:08.16
charukaarora
Did he define you know.
51:18.10
Christina
Of that the past work doesn't have to be so fragile and precious. Um and I have been somebody to revisit my old work a lot and I'll I'll change it I don't let things just stay in storage forever. You know.
51:23.28
charukaarora
Lo. Yes.
51:36.43
Christina
I am not afraid to um revisit change and get rid of something from the past that isn't working for me anymore and I think that experience really helped me to get to that point that you know nature's gonna do what it does and if in. My work is still existing a hundred years term now and nature hasn't destroyed it. Um, you know like it's it's It's okay that that the art can have a lifetime. So I think that was that was a big one. Yeah yeah.
51:55.38
charukaarora
This is.
52:01.42
charukaarora
Yeah, yeah, and I think the lighting go you know we as artist. It's such a tricky balance to know that you have to let go and to know that it's still with you No matter where it goes.
52:15.27
Christina
Is still with you. Yeah, yeah, and there was just something that gave you I think sometimes particularly if you spend a certain amount of time doing something. Um you feel like an emotional connection like I have to stick with this.
52:27.14
charukaarora
Yeah, and.
52:29.84
Christina
Maybe you've been doing it for 10 years or something you're like well this is what I'm known for I have to speak with this and it was like this. It was just this break. It was like oh I don't have to do anything nobody knows me for doing anything I'm just out of school anyways I could have anyways but mentally.
52:45.12
charukaarora
Yeah, um, yeah, love that. Okay, if you were to meet younger Christina today. What advice would you give up.
52:48.17
Christina
Um, it was as it's it was a wonderful kind of transition even with the the loss.
53:00.51
Christina
I don't know that younger Christina would have listened I think. I was pretty stubborn a new like I even have this is what I want to do I'm going to do it and nobody's going to tell me any difference. Um, if.
53:08.32
charukaarora
Um I Hate to admit this, but that's so too for all of us.
53:21.61
Christina
I Mean if I Um, if I would have listened to myself. Um I would have said you know to take the pressure off a little bit. Um, that. There's gonna be ups and downs and um, you're gonna make it you know like don't worry about it So much. Um, but yeah I don't know that the younger me would have actually listened to that.
53:46.56
charukaarora
Oh god you know you know what? I love this question I've had an entire season of of this podcast we've had over 35 international womenages and I love and I've asked this question to each one of them. I love I love all of these advices. But what's so even insane is none of them none of them as are something that we've not heard of but they're also something that I wish I wish every morning I get up and someone would you know just tell me what you just said me I mean. Even when he was saying it I felt like yes, just keep saying that to me just keep saying and if we all were like you know if there was someone who would say all these things to the younger portion of ourselves. How much better things would have been I mean.
54:40.81
Christina
Um, yeah.
54:43.36
charukaarora
We need to make sure that we do this for others if not anyone else.
54:45.51
Christina
Yeah, maybe we should be telling young people listen to older people.
54:50.36
charukaarora
No, not even young people and next time I'm going to message I'm you know what going this is something I should do I should pay pickout clips out of all episodes clip this out and I will keep sending you.
55:07.79
Christina
There you go exactly just that I think I think I think it's just natural like everyone. Um, you know, especially like in your twenty s like you're just the world feels yours you know and there's you feel this pressure like that.
55:09.24
charukaarora
Every once in a while. Not forget this.
55:26.52
Christina
Especially now I feel like young people seem to feel like they're supposed to be like millionaires about the time they're 25 and you're like that's just not realistic and so um, yeah, yeah that you know what? um.
55:30.25
charukaarora
Yeah, yes, yes yes, and everyone's successful. Everyone looks successful on social media. Everyone I mean.
55:45.90
Christina
It's going to be Okay, it's going to be okay.
55:47.10
charukaarora
Love that it's gonna be okay, saying that to myself. Yeah, you know I'm reading I don't know if you heard so Mel Robbins has had a new book called the 5 minute the high five and. You should hear it I mean I'm saying here it sorry I am a little this I'm so I have learning did like I have readings. Disability. So for me reading a book means I'm listening to a book. So I mean.
56:05.74
Christina
Um, ah.
56:16.62
Christina
Oh I Love listening to like? yeah.
56:21.61
charukaarora
I mean audible is my reading book. That's how I read books I collect books but I listen books and that's you know how you know how small little things they're just not powerful affirmations like how habits how positive talking how? um these things can. So much shift on neurological parts. It's just it's just amazing I wish I knew all I knew all of this a few years ago I would have saved so much time and enerty if anything else.
56:53.80
Christina
I know but I guess it's is just all a part of the process you know so we all have to learn in our own ways.
56:54.34
charukaarora
And then yeah, yeah, that's true. Okay, shout out to an artist who's currently on your social media Heartless slash your loving.
57:08.47
Christina
O Um, okay so an artist who I've been super loving and um I'm really hoping to work with is alicia pillar. She's an artist from L la.
57:20.80
charukaarora
Can you spell her.
57:24.25
Christina
Um, yeah, a L I pillar.
57:26.73
charukaarora
Um, okay from okay, just send me a link and I will add it to her episode our show notes. So anyone who's listening who wants to check a workout because I for sure wants to. I mean I want to I will make sure that we can link a work. Ah perfect. Okay done my last question as a woman entrepreneur creative want to know what's it 1 advice you'll like to get people coming behind. You.
57:48.30
Christina
Yes, yes I'll send it to you.
58:01.89
Christina
Sorry say that again.
58:04.25
charukaarora
As a woman creative entrepreneur. What's that one advice you would like to give to people coming behind you.
58:11.43
Christina
Um, remember to take care of yourself too and I think a lot of time people get very excited about whatever project they're in and they burn out before they even get really go. So um, take baby sets take your time remember to take care of yourself too and that way you'll be in it for the long haul.
58:36.68
charukaarora
Lovely Love that Love that Oh my God That's it you you were good. You pretty good. Lovely Okay I have one last question before I let you go which is.
58:44.48
Christina
Thank you.
58:54.20
charukaarora
Where can we find you on social media on on the internet. What is that you do coming up with you do have any recent projects that you would like to share with us and how can people find you where can we find what block and anything else that you would want to mention.
59:09.60
Christina
Sure? Well you can find me and my artwork on Instagram at Cmasyart um, you can find my woart blog at woart blog on Instagram. Um, coming up as I said I have some curatorial projects as well as my own work exhibiting um in Brooklyn and New York and all of those things will be announced on Instagram when the dates come up I feel like everything in New York right now is kind of on a if we're.
59:35.41
charukaarora
Lastly.
59:43.15
charukaarora
Yes, yeah, um, lovely. Perfect So guys make sure you you I will link everything in the show notes so you can find Christian nus.
59:43.50
Christina
To do it at this time. Not going to say the dates just now. Um, but soon everything's up on the calendar to come up soon. So.
01:00:01.90
charukaarora
Website her blog um images of a work the links to pohar plot and everything else about the artists. She's mentioned and the links to our conversation. Ah, you can also find the transcript of the show now on on our website for this episode and and episode so you make sure that you go and visit it. And you can check out her work everything that she's been doing i. Highly recommend that again. Christine I want to say a big big Thank you so much I have had such an amazing time talking to you I can't believe it's almost an hour and I really appreciate.
01:00:38.60
Christina
Oh I Thank you so much for taking your time too. It's been wonderful to get to know you better.
01:00:43.30
charukaarora
Same Yeah, thank you so much I will see you soon be soon? Hopefully yeah, perfect. Thank you so much. Bye.
01:00:49.94
Christina
Yes, it's on top of my list I'm gonna get out there one of these days. Bye
CATEGORIES: