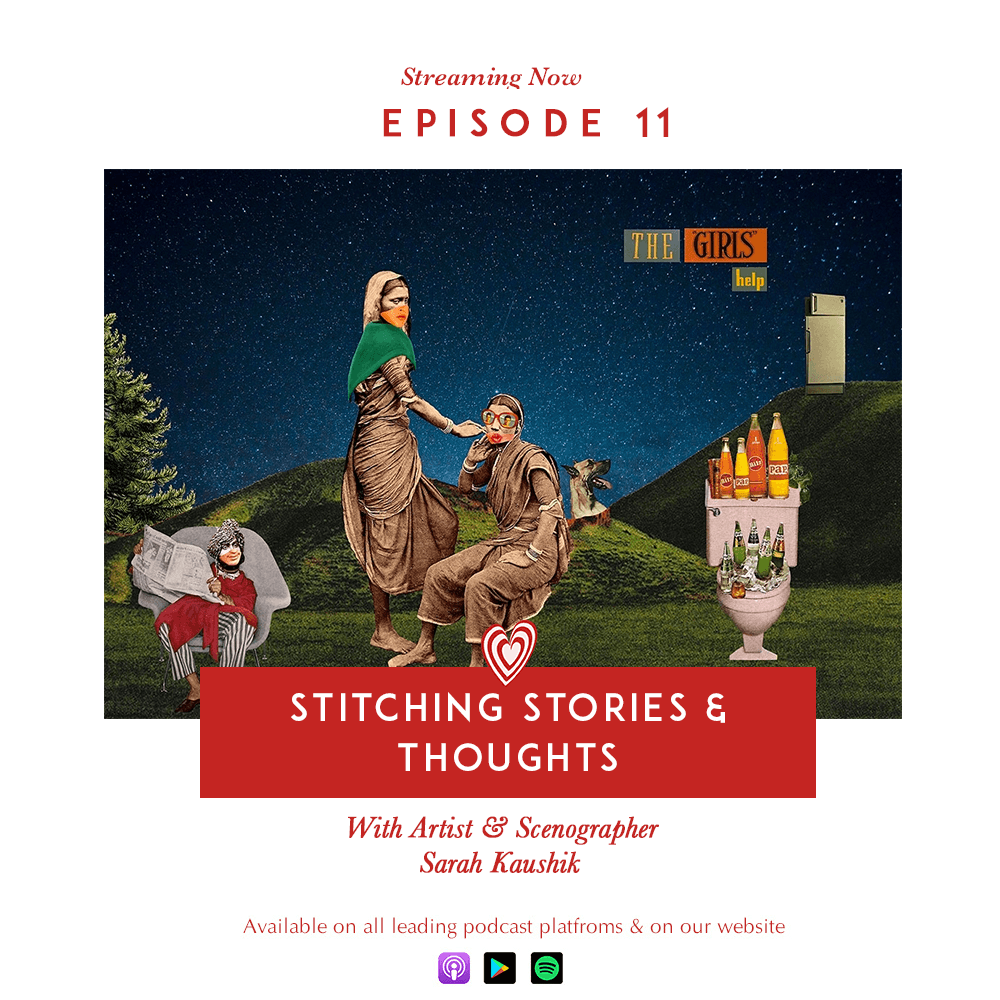 Episode 11. Stitching Stories With Artist & Scenographer Sarah Kaushik
In this episode 11 of the ATH podcast, Host Charuka Arora is in conversation with scenographer Sarah Kaushik, and learn how she makes spaces talk!
Sarah explains her practice as a scenographer, and what it means to create narratives and tell stories through space for the spectator
Charuka and Sarah talk about the influence of culture while using craft as a medium of expression in art
She talks about carving her path as an artist, her practice with digital mediums, collages and various other mediums she uses
Sarah's also talks about her go to medium: using vintage photographs in her collages, which led her to reflect about her emotions and understand the simple things
Listen to the full episode now!
Find Sarah Kaushik & her projects on:
Instagram: @thebigeyed_collagist
Website: https://www.behance.net/sarahbehance
Connect with Our Host Charuka on Instagram: @charukaarora
Keep In Touch With Us at Arts To Hearts Project! @artstoheartsproject