Art fairs and festivals provide a distinctive dimension that cannot be recreated online, despite the fact that the internet environment has opened doors to worldwide exposure. They offer a real-world encounter where art comes to life, beyond the limitations of screens. In these actual places, art takes on a three-dimensional presence that commands attention, stirs feelings, and stimulates conversation..
Art fairs and festivals are one of the best ways for promoting and selling the work of artists all over the world. These occasions provide a living for many artists, and many become known through it.
Though your first art fair might be intimidating, you might not know the process or what to be prepared for. However, reading further, you will better grasp what does and doesn't work.
In any event, preparation, conviction, drive, and purpose are necessary for success. Here are a few things you can do to get ready if you can go to an art fair (or other live art-selling events).
Do Your Research and Plan Accordingly
Doing your homework is important before diving headfirst into art fairs and festivals. Why? Because each event has its unique focus and target audience. By conducting thorough research, you can align yourself with the right opportunity for your art.
Dig deep into the history and reputation of the art fairs and festivals you're interested in. Look for reviews, testimonials, and articles that shed light on the event's credibility, organization, and past success.
Many art fairs and festivals have overarching themes or genres. Research these themes to find events that connect with your style. This way, you'll find yourself in an environment where your work can shine.
Reach out to artists who have already participated in the event or ask mentors and peers for criticism and suggestions. They can offer insightful advice based on their experiences.
It's important to conduct research. Finding a market with a solid reputation, lots of customers, and reasonable table fees are ideal. Going to art shows ahead of time is an excellent idea to get a feel for the place. Find out how much the tables cost from the vendors and whether they believe it was worthwhile. Asking doesn't harm, and connections earn you extra credit.
Set Your Purpose
Attending a festival or art fair without objectives is similar to a journey without a destination. It's important to establish your goals to maximize the potential of these occasions. You may enhance the value you get from the experience by setting specific goals and staying focused.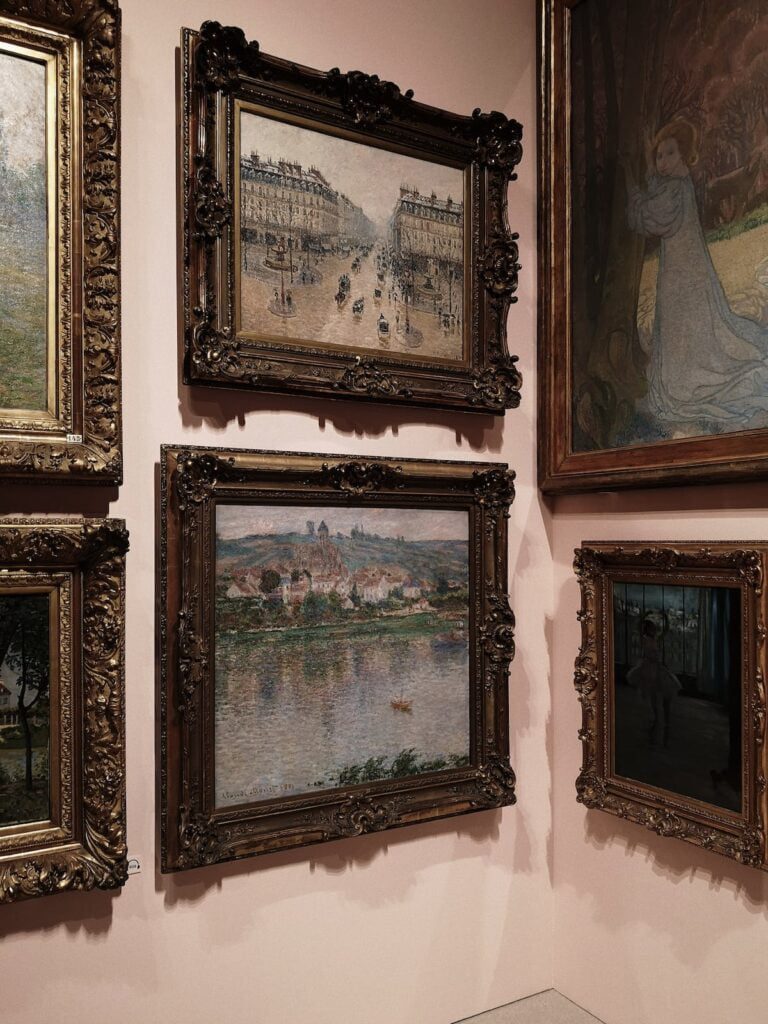 What do you hope to achieve by going to the art show or festival? Do you want your artwork to be seen by more people, do you want to get in touch with other artists or collectors, or do you want to get some inspiration for your creative work? Throughout the event, having a clear objective will direct your actions and choices.
Most importantly, consider the people who will be attending. Do they mostly collect, run galleries, or just like art? You may adapt your approach and make the necessary connections to further your aims by being aware of the demography.
Labelling and Pricing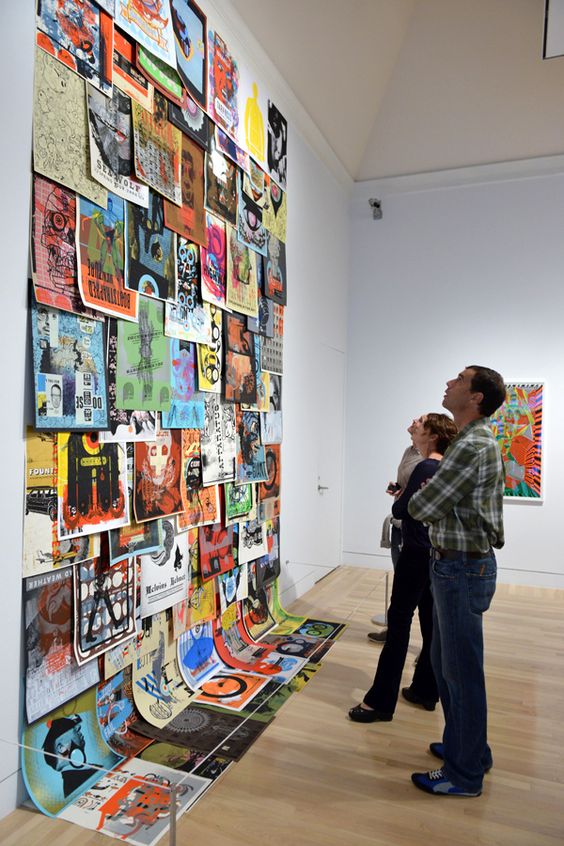 At art fairs, it's important to be clear about the cost of your products, especially for prospective buyers. Don't be that person who doesn't price things in an effort that sparks interest and starts a conversation.
If you have a customer and another person approaches you to inquire about pricing, they won't bother you and will pass by. If they are interested in purchasing, they are more likely to wait until you are finished because the price has already been disclosed.
Furthermore, a person can assume something will be beyond their means at first glimpse. They will see how reasonably priced it is when your price tag is on the show and decide to buy, possibly even two! A neat and easy-to-find label for your pricing and art title is necessary.
Another excellent venue to think about an exclusive agreement is at art shows. Regular price tags are less likely to attract attention than promotions like "Just for today" and "2 for £40." Instead of taking your business card away to consider it later, it can encourage customers to purchase it right away.
Set your Brand Aesthetics
This advice goes beyond maximizing your earnings at an art fair. Here, you have a lot of room for creativity and can truly appeal to the target market you wish to draw in. Avoid making things too complicated!
Maintain a consistent theme throughout your branding, keeping displays organized, uncluttered, and clear. Although it can be tempting to think that everyone who enters will be able to find something they enjoy at your table, you must remain true to your style.
Customers can easily understand the message that your art is attempting to portray when you create a specific experience and feeling surrounding your products. Doing this during an art fair increases the likelihood that visitors will remember you and link your artwork with a certain booth design.
More likely to comprehend what you're doing and want a piece of it are people that support your art. You might not make that sale if viewers don't grasp what you do. Returning clients are more likely to appreciate your aesthetic and approach.
Do Some Self Promotion
When you've chosen your branding aesthetic, it's time to promote yourself! Bring plenty of business cards, and make sure your name and business name are obvious. Many online services offer a vast selection of marketing materials that are reasonably priced and simple to use.
A great marketing advice is to get online if you haven't already. In the current digital era, having a website is vitally essential. Websites can be made cheaply and easily, even if you're not tech-savvy (or even for free!). Squarespace, Weebly, Wix, and Shopify are a few of the best and simplest website builders available today. They all let you open your online art store to increase the potential revenue you can earn from your art.
Having an online store directly on your website can come with costs that, as a novice, you might not be willing to bear. Because of this, fantastic marketplace websites like Etsy, Society6, and ArtFinder are readily available and well-liked by vendors. Although some websites have fees, they are much less expensive than opening your internet store.
If you don't have the time or resources to print and package each piece of work by hand from your studio or home, consider looking into print-on-demand marketplaces. When a buyer purchases a work of art from your online gallery, a POD prints, packages, and sends the artwork on your behalf directly to the customer.
If you have a visual art or craft brand, you should use Instagram, at the very least, if not a website or marketplace shop. Instagram is a fantastic platform for displaying exquisite artwork in one easily accessible location. It's also a terrific tool for monitoring interaction, followers, and popular content. You can advertise yourself and inform your followers when you'll be at an art fair if you have Instagram.
Some Post-Fair Activities – That Can Help You Make The Most Of This Opportunity
Even when the festival or art market has ended, your contacts shouldn't disappear. To grow and collaborate in the art world over the long term, it is important to maintain and improve the relationships you made at the event.
Here's how to keep those connections going:
Show some post-event love
Express your gratitude for their time and conversation by contacting the artists, collectors, or curators you met at the art fair or festival. A brief thank-you note or email can go a long way toward expressing your gratitude and creating a favorable impression.
Attend art fairs and festivals:
A few art fairs or festivals may host networking events or post-event meetings. Use these opportunities to connect with the people you met and deepen your connections. Conversations are more comfortable and insightful in these informal settings.
Keep your audience engaged.
Engage in social media conversations with your contacts by being present on the sites. Share, like, and comment on their posts to express support and maintain communication. Encourage a sense of community among your network members by participating in pertinent topics, sharing your artistic path, and doing so.
Last Note:
Attending art fairs and festivals allows you to meet like-minded people, broaden your network within the art community, and serve as a source of your artistic development. You can continue to develop as an artist by thinking back on your experiences, taking something away from them, and infusing fresh inspiration into your creative routine.
This is a wrap for now, but I will return with another series that explores accessible international art fairs. Exploring these international platforms will help you expand your horizons and allow you to meet people who share your interests.
Keep an eye out for our upcoming series, as I will also share how to interact with the worldwide artistic community and extend your artistic horizons. Let's continue to value art's influence and ability to cross barriers together.
Till then you can also enjoy reading my article "From Passion to Profit: Turning Your creative skills into a Sustainable Business".
Take care!
The images in this article are sources from:
https://www.pexels.com/search/art%20fair/