As artists, we should never stop learning, growing & sharing!
Whether you're a seasoned pro or just starting your creative career, there's always more to learn. And what better way there is than reading books.
Brush up on your history and get to know the women who have changed the art world forever by their incredible books.
Women artists have been creating art for over decades now.
So today, we have handpicked some of the latest books written by or for women artists. This selection of books aims to highlight the accomplishments of women artists.
So, here are 5 New Books Every Women Artist Need To Add To Their Book Shelf.
1. We Are Artists: 15 Women Who Made Their Mark On The World
By: Kari Herbert
A richly illustrated book, We Are Artists celebrates the life and work of fifteen female artists from around the globe and the distinctive mark they made on art. Presented as a collection of exciting biographical stories, each section reveals how the artist's unique approach and perspective provided art and society with a new way of seeing things.
We Are Artists places the spotlight on women painters, sculptors, printmakers, illustrators, designers, and craftswomen who created monumental artwork, often against daunting odds. The book includes reproductions of modern and contemporary artwork by Frida Kahlo, Yayoi Kusama, Georgia O'Keeffe, Alma Thomas, and Kenojuak Ashevak, to name a few. Through their personal stories, readers will learn about the art movements each artist worked in and the influence they exerted on both the art world and society as a whole.
This book starts to rewrite art history for the next generation and will inspire young readers and artists everywhere.
2. Artemisia
By: Letizia Treves, Sheila Barker, Patrizia Cavazzini, Elizabeth Cropper, Francesca Whitlum-Cooper, Larry Keith, Francesco Solinas
Artemisia Gentileschi (1593-1654 or later) is the most celebrated woman artist of the baroque period in Italy. Her career spanned more than 40 years, as she moved between Rome, where she was raised and trained by her father, Orazio Gentileschi, to Florence, where she gained artistic independence and became the first female member of the city's academy of artists, and to Venice, London, and Naples. Often featuring heroic female subjects, her paintings were predominantly intended for private clients. Today they are recognized for their dramatic power and originality, showing Artemisia to be one of the most compelling storytellers of her time. This beautiful book includes essays on her life and career; a discussion of her personal and artistic relationship with her father; a summary of critical writings and an overview of the wide range of approaches to Artemisia's work since her rediscovery by feminist art historians more than 50 years ago; a more personal insight into Artemisia through her letters; a discussion of the artist's self-representation in her work; and an essay dedicated to her painting technique.
3. The Women Who Changed Art Forever: Feminist Art
By: Valentine Grande
"These women changed art forever; told in colorful graphic novel form, this is the story of four pioneers of feminist art: Judy Chicago, Faith Ringgold, Ana Mendieta, and the Guerrilla Girls. Each made its mark in its own powerful way. Judy Chicago made us reassess the female body, Faith Ringgold taught us that feminism is for everyone, Ana Mendieta was a martyr to violence against women, while the Guerrilla Girls have taken the fight to the male-dominated museum. This graphic novel tells each of their stories in a unique style.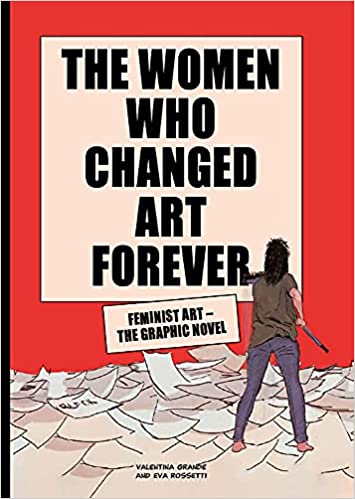 4. This Dark Country: Women Artists, Still Life and Intimacy in the Early Twentieth Century
By: Rebecca Birrell
Lemons gleam in a bowl. Flowers fan out softly in a vase. A door swings open in a sparsely furnished room. What is contained in a still life – and what falls out of the frame? For women artists in the early twentieth century, including Ethel Sands, Nina Hamnett, Vanessa Bell and Gwen John, who lived in and around the Bloomsbury Group, this art form was a conduit for their lives, their rebellions, their quiet loves for men and women. Gluck, who challenged the framing of her gender and her art, painted flowers arranged by the woman she loved; Dora Carrington, a Slade School graduate, recorded eggs on a table at Tidmarsh Mill, where she built a richly fulfilling if delicate life with Lytton Strachey. But for every artist we remember, there is one we have forgotten; who leaves only elusive traces; whose art was replaced by being a mother or wife; whose remaining artworks lie dusty in archives or attics. In this boldly original blend of group biography and art criticism, Rebecca Birrell brings these shadowy figures into the light and conducts a dazzling investigation into the structures of intimacy that make – and dismantle – our worlds.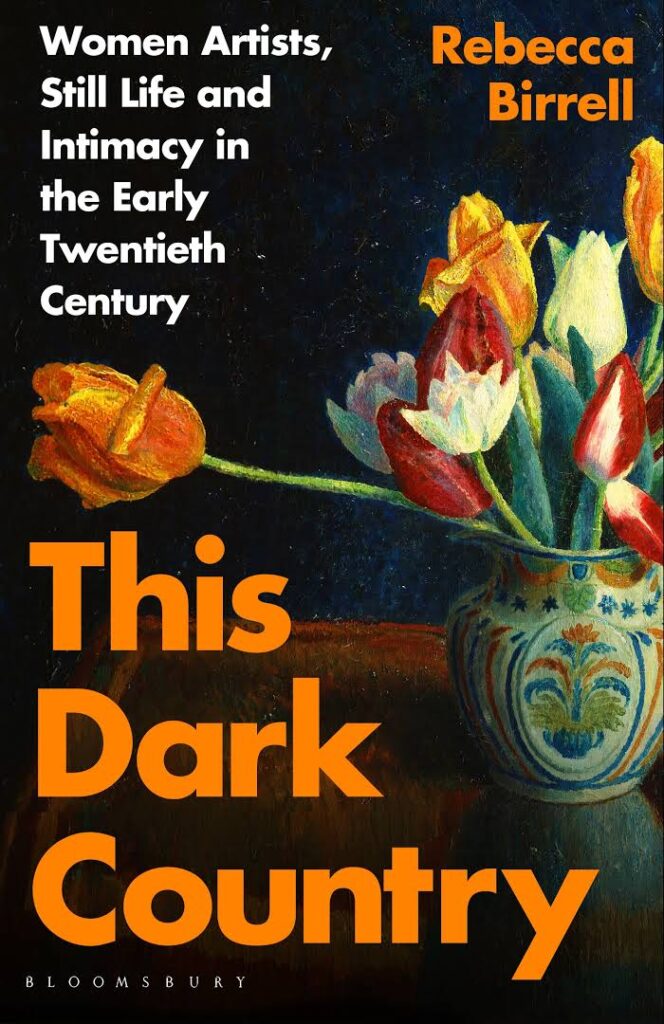 5. Women Painting Women
By: Edited with the text by Andrea Karnes. Preface by Marla Price. Text by Emma Amos, Faith Ringgold
A thematic exploration of nearly 50 female artists who choose women as subject matter in their works, Women Painting Women includes nearly 50 portraits that span the 1960s to the present. International in scope, the book recognizes female perspectives that have been underrepresented in the history of postwar figuration. Painting is the focus, as traditionally it has been a privileged medium for portraiture, particularly for white male artists. The artists here use painting and women as subject matter and as vehicles for change. They range from early trailblazers such as Emma Amos and Alice Neel to emerging artists such as Jordan Casteel, Somaya Critchlow, and Apolonia Sokol. All place women–their bodies, gestures, and individuality–at the forefront.
The pivotal narrative in Women Painting Women is how the artists included using the conventional portrait of a woman as a catalyst to tell another story outside of male interpretations of the female body. They conceive new ways to activate and elaborate on the portrayal of women by exploring themes of the Body, Nature Personified, Selfhood and Color as Portrait. Replete with complexities, realness, abjection, beauty, complications, everydayness and joy, the portraits in this volume make way for women artists to share the stage with their male counterparts in defining the image of woman and how it has evolved.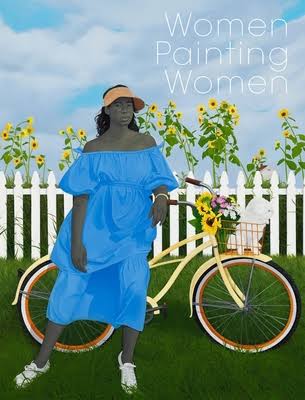 If you know of other any other books that should be on this list, please let us know by comment or by email.
Want more creative content, opportunities, helpful tips like these?
and receive all art related stuff right in your inbox every week.
Written By: Akanksha Verma
ATH Artists Meet Up's are a great way to begin networking with women creatives from around the world.