ATH Artists Meet Ups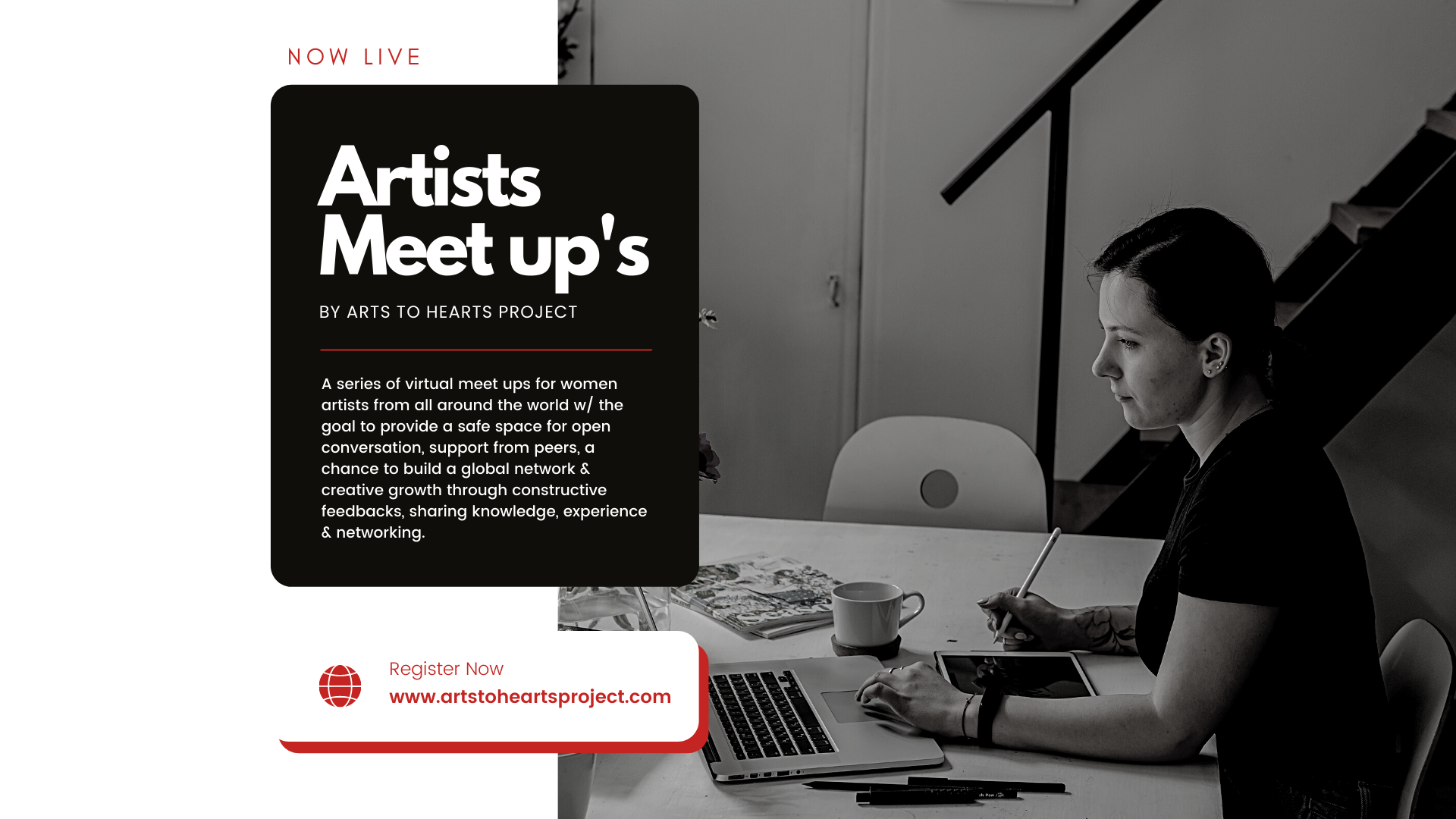 What are ATH Artists Meet Ups ?
These women artists meet ups are for professional artists, as well as students & beginners or art enthusiasts. Who are serious about creating & Expanding their knowledge & skills.
The emphasis is on peer to peer networking, concepts, contexts,
critical thinking, mindset, struggles, experiences, practices in the world of creative arts & fine arts.
The purpose of this group is to offer artists a safe space for open conversation, support from peers, a chance to build a global network & creative growth through constructive feedbacks, sharing knowledge, experience & networking.
Who is this for?
Artists/creators
Designers
Illustrators
art agents
collectors
Critiques
Curators
Gallery owners
Teachers
Art enthusiasts & advocates
Are welcomed to attend with the goal of networking & supporting our each other.
How these meet ups work?
Each meet up is a 60 mins virtual zoom call:
1. The meet begins with each artist introducing herself
2. Followed by a group discussion on the focused topic for the meet up
3. Participating artists one by one are invited to share their thought/struggles/problems on the topic
4. Followed by each one of them sharing how they are finding solutions to their problems
5. The meets up are then concluded with a mutual discussion and summing up of the coversation.
6. All artists are free to further connect and support each other beyond our meet ups.
Book a spot for the next event for available date:
Thursday, 21st April 2022
Time: 10:00 AM EDT/EST & 7.30 PM IST