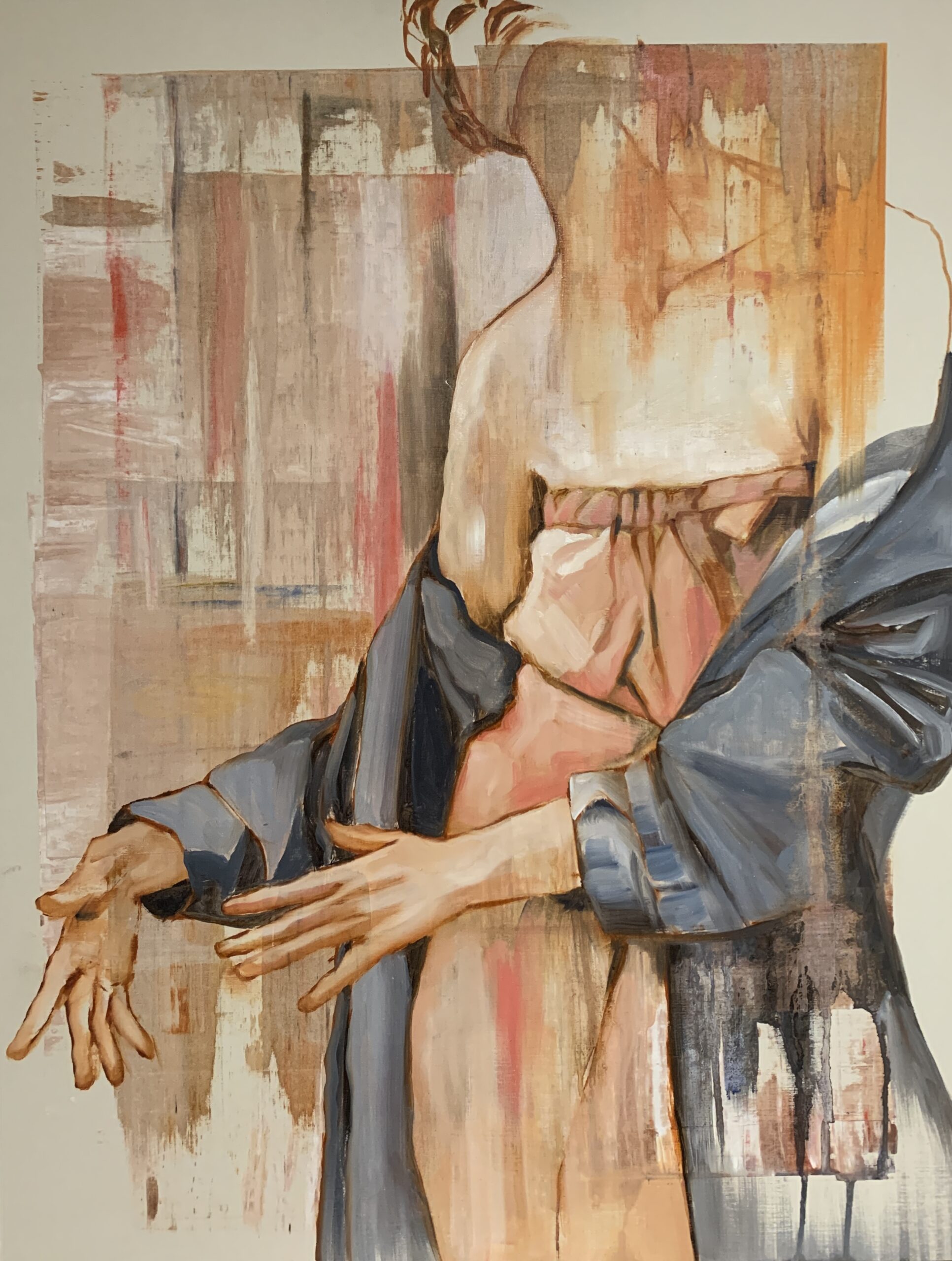 Sandrine Dickel
About the Artist
Sandrine Dickel is a French visual artist who lives and works in Toronto. she worked in Europe for 25 years in domains very far from art. Since 2017 she devoted herself to art.She aimed to capture the evocative intimacies of human figure. Her figurative works draw also from my biographical experiences of the unyielding perspectives of womanhood- of maternity, and sorority. Her work reflects the need to express compassion by freezing a moment from a longer yet unknown story.
How do you interpret 'Ready to wear' in your work?
My artistic work explores human existence with a focus on femininity. I draw and paint situations of human fragility or doubt. The garment covers and reveals an intimacy, a reminiscence of the renaissance in the drapery of an oversized sweatshirt or the expression of a feeling in the colors of a renaissance drapery in an oversize sweatshirt or expression of feeling in colours.