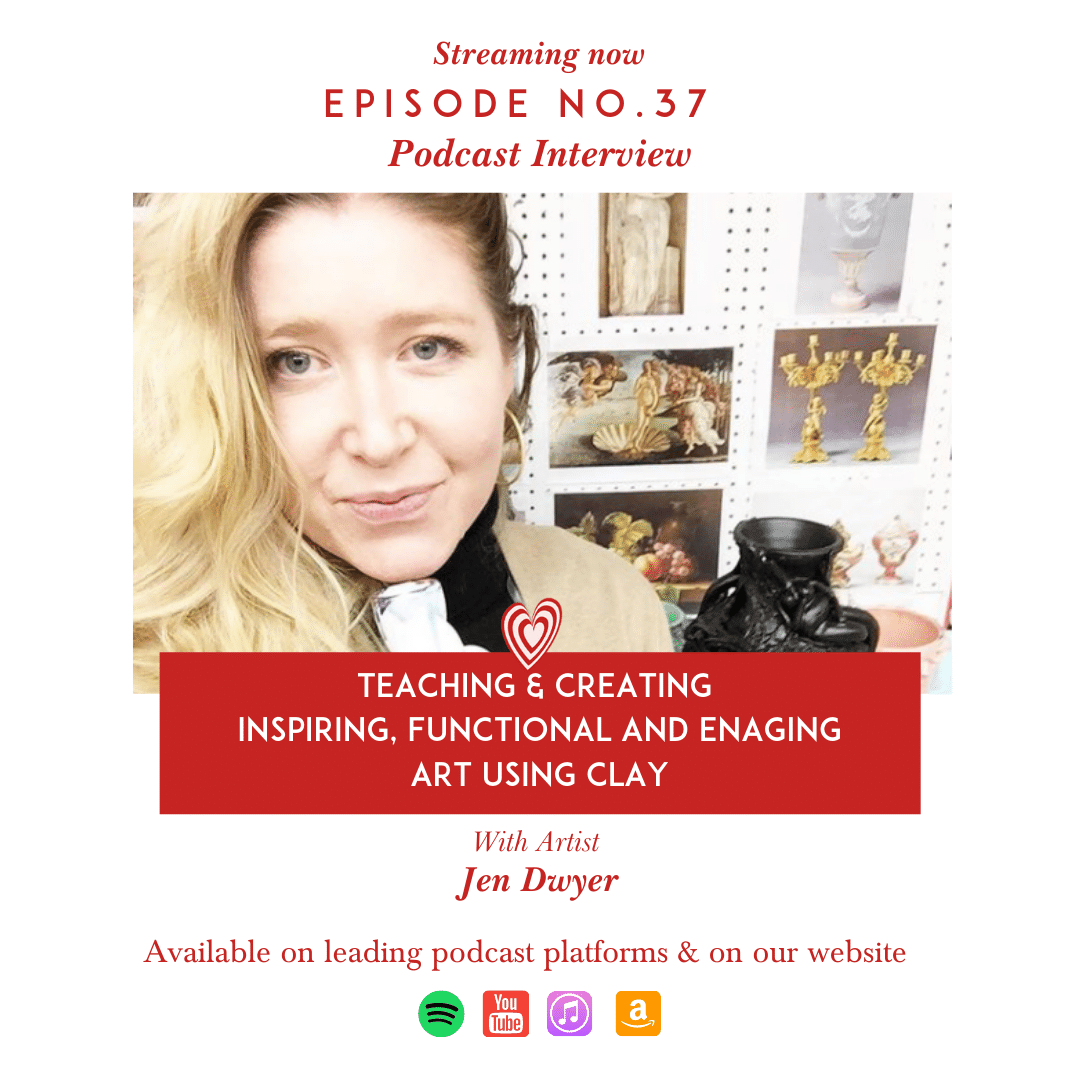 Ep 37. Teaching & Creating Inspiring, Functional and Engaging art with Clay with Artist Jen Dwyer
In this Episode No. 36 of the Arts To Hearts Podcast, Host Charuka Arora interviews ceramist and artist Jen Dwyer from Bay Area, California.
Jen shares her journey into the world of art, how it has helped her overcome her learning disabilities and inhibitions and how ceramic art gives her to creative freedom to explore various subjects.
Find Jen on:
Instagram: @jen_dwyer_
Website: http://www.jen-dwyer.com/
Clay Class link: https://clay-class.teachable.com/
Connect with Our Host Charuka on:
Instagram: @charukaarora
Keep In Touch With Us at Arts To Hearts Project! @artstoheartsproject