A contemporary art gallery in Mumbai, TARQ, is the brainchild of Hena Kapadia, the gallery's founder and director. She studied art history and economics at Tufts University. She then got a Master of Arts in Modern and Contemporary Art World Practice at Christie's Education, the University of Glasgow in London.
TARQ was built to create a meaningful conversation around art and its myriad connotations and contexts. It was envisioned as an incubator for young contemporary artists working towards pushing the boundaries of how contemporary art in India is exhibited and perceived.
Art that is both process-driven and thought-provoking is at the core of her work at TARQ. Her work focuses on fostering long-term connections with clients and artists alike, as well as promoting intelligent art purchases. Furthermore, her gallery TARQ is devoted to creating an educational system that will allow the art community to flourish through discussion, debate, and communication in many different sectors and its exhibitions.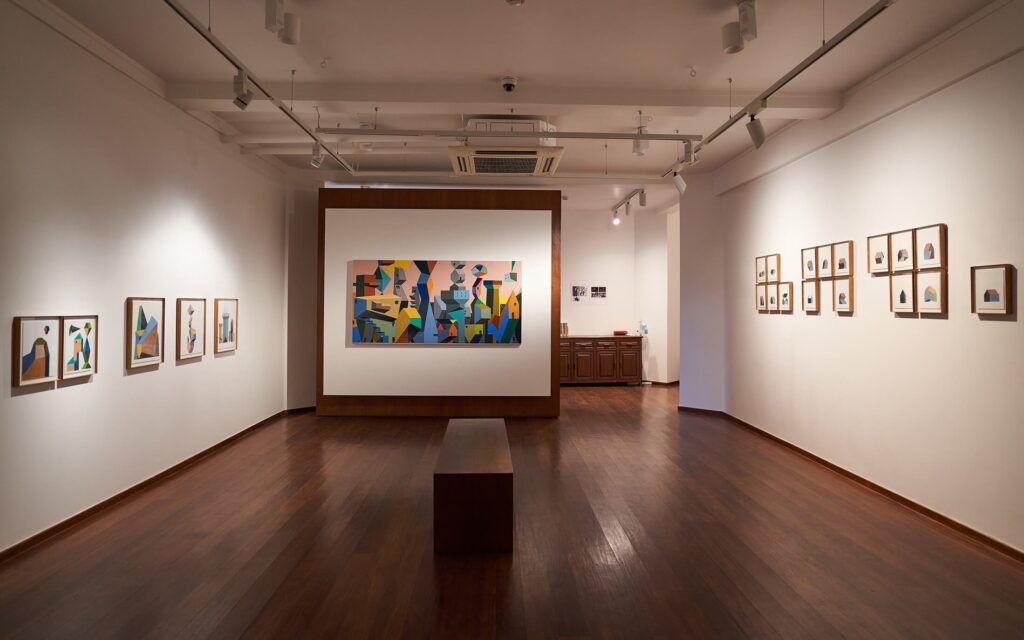 Follow Hena:
Charuka Arora, Founder of Arts To Hearts Project
Arts To Hearts Project
https://artstoheartsproject.com/
www.instagram.com/artstoheartsproject/
AUTOMATED TRANSCRIPTS
00:01.48
Hena Kapadia
Yes.
00:01.70
charukaarora
Um, Hello Hina Welcome to the podcast.
00:05.88
Hena Kapadia
Thanks so much. Thank you for having me. It's so it's so great to be on the podcast.
00:09.85
charukaarora
I am so excited I can't even tell you because believe me and I'm saying this because I'm not like someone who like with even the galleries in India I just there's something so special about that that I've always felt and to finally have you on the podcast. Especially. After rihika's episode I have been like we've been doing so much to winro and think I was like you know you would I'm telling you if you love this, you will have such a great time with Hinna and I was like yes for sure I'm I'm so grateful for having you are, but for anyone.
00:40.83
Hena Kapadia
No I'm so happy we could make it happen like it's It's been. It's been pending for a while. So I'm happy we were able to make it happen. Sorry ah you know that the lines for the sound are not coming on my end is that okay or do they need to come.
00:44.87
charukaarora
Um, same here. Yeah.
00:56.45
charukaarora
That's okay I can see it's working. Yeah, it's working. Okay, so for anyone who who doesn't know you ah can you introduce yourself.
00:58.90
Hena Kapadia
You can see it right? oh.
01:05.84
Hena Kapadia
Yeah, so my name is Hannah Cappaia I've been running ah tak which is an art gallery in Bombay for the last eight years um the word th means debate dialogue and discussion and the whole reason to open the gallery was that I think fine art needs to be a conversation I don't think um I don't think it's a 1 ne-sided kind of thing and I think it needs to be a discussion a debate and argument. Um. kind of opened with the intention of being a gallery that kind of grows with the times. So the idea was very much to represent artists of my own generation and try and build a collector base also of that same generation so have ah collectors who support artists right from the beginning of their careers. And right from the beginning of their collection. So we have a lot of none time buyers who come to the gallery who are a little worried and you know things like that but we want them to feel comfortable here. We want them to feel excited about the artwork that they're looking at and we want them also to be excited. Um. Actually about the artists we work with because it's very cool is um, now we're in our like none third fourth shows with with different artists so you can actually see the growth and for me that's kind of the most exciting thing.
02:21.55
charukaarora
I can but honestly I feel this you've done like 8 years into it but you've really done that I was speaking to um, ah so one of again, another admirer of Ritica's work um she's based out of London.
02:36.33
Hena Kapadia
Um, yeah, me show. Yeah yeah.
02:39.92
charukaarora
And she's collected her work from you before. Also um I just forgot her neighborhood art. Um, she's she goes by art Curio and she was like you know? Yeah, so we were I Just oh God It slipp my mind.
02:49.10
Hena Kapadia
Yeah, of course. Yeah, yeah, yeah, yeah, um, ah, not this one. Ah now it now I've also forgotten and I'm thinking of another client by know here talk about? Yes yeah.
02:57.73
charukaarora
Oh.
03:02.35
charukaarora
Yeah, so we were chatting yesterday and she was like you know she was coming back from London and she was like you know I have to namit ta yes yes, yes yes yes and she was like you know I have to go to Paris because you know um rihiica's were there's another solo show and.
03:08.63
Hena Kapadia
Na me done Yes, Namita about it get such. It have such tough.
03:20.17
Hena Kapadia
Yeah.
03:22.19
charukaarora
Like that kind of loyalty and that kind of passion for someone else's work is it's It's very inspiring and it's very like it's an I feel. It's an experience in itself to hear from someone who they're going to fly down to another country just to go and see someone and she said like you know. Um I started buying her work from so and so yeah, it's getting like I can see how expensive it has got and it's so worth it and even though maybe I won't be able to buy or something or I don't know and she was like but even then I'm going to go and you know I Just want to see her show that' that that is so like I feel like a lot of your artists. All have had this kind of um, like they really build themselves with with you.
04:01.77
Hena Kapadia
I think I Yeah and I think I think that's also testament to them and their work because they work very hard. Um, as someone who's creative I'm sure you understand this and like what you were saying about fashion is a business kind of really resonated with me because. And it's a funny story when we opened the gallery. My husband had I was dating him at the time and he came to the gallery and he's like oh you have files and I like what do you think like what do you think we do you think we look at pretty pictures all day you know, um and it's like no, but it's a business.
04:28.18
charukaarora
Yeah.
04:38.61
Hena Kapadia
Um, so very often for the artists that we work with.. It's not the easiest thing to put themselves out there and it's not the easiest thing for them to talk about their own work. Um, but what I keep telling them and what we keep telling them at the gallery and and kind of trying and pushing them to do is to talk. About their own work because I feel nobody does it better than the artists themselves. Um and and so I think it's really a testament to them and their work and them pushing themselves into a place of somewhat discomfort where they're actually happy to engage with collectors and and also.
04:58.42
charukaarora
Yeah, that's so too.
05:17.81
Hena Kapadia
Like ideally for me. The best thing is when I get when an artist hits it off with one of the collectors that we found right? There's nothing quite like that because then we like ha mean Yeah, yeah, exactly yeah.
05:22.40
charukaarora
Yeah, yeah, yeah, yeah, it was meant to be like you feel like that matchmaker. Okay, tell me something did you ever think about? um I know like you've you've had background in the arts like you did. Ah.
05:35.69
Hena Kapadia
Oh.
05:39.71
Hena Kapadia
My mom is an art historian. Yeah yeah, very much. Yeah, but so that's how I I was basically dragged kicking and screaming very unhappily to all the museums wherever we traveled I was not happy about it.
05:41.17
charukaarora
Your mom wasnt was an art Historian Oh Wow So that's how youd like tell me how it began.
05:58.88
Hena Kapadia
Um, but then eventually I realized this is something I really enjoy. Um I get asked a lot if I if I can if I pain tollified I can't like no no I can't I was drawing. Ah I sketching some.
06:08.40
charukaarora
I Yeah I was about to ask that never did.
06:16.47
Hena Kapadia
Sketching something for a curator and she was like thank god you didn't become an artist you know and like that's not my skin. Um, so it was something that never occurred to me as a career option and then actually what ended up happening is I did an internship with Giam Hera atsakhi art gallery
06:27.97
charukaarora
Thank you? yeah.
06:32.59
Hena Kapadia
Um, and that's when I realized oh you know it is like a light bulb went off and that is one of them like it was a pivotal experience because I worked with um, actually they were working on chaange Abbhabaah's retrospective and catalog. So I was able to spend time with him I was able to go to a studio and like to to do like to to like proof Lead. You know the catalog with him. Um, which was wonderful for me. Ah and and then and that kind of made me decide that this is something I wanted.
06:49.89
charukaarora
Yeah, yeah.
07:00.93
charukaarora
But before that you also you still had because your mom is like an art Historian you still had some influences.
07:06.53
Hena Kapadia
Yeah, but I was I was very interested in it. But I would I would don't like I didn't know what I could possibly do right? like if that makes sense like it was always something.
07:14.64
charukaarora
Do yeah because yeah, right, Yeah I think yeah also I think a lot of times. Especially I think a lot of people who listen to this podcast come from all parts of the world especially us and everything.
07:23.44
Hena Kapadia
I cared about but not something I wanted to do.
07:31.60
Hena Kapadia
And.
07:34.60
charukaarora
This I feel is very specific to India which is a lot of times like I've seen this huge difference especially in the west and in India it's like um art is it still in India I think it's getting better, especially post-coit in the past couple of years. It's gotten better where people realize like they want like stories and art. Like creativity in their lives.
07:53.59
Hena Kapadia
So so I think that's I think that's really a function of the education system right? like where um where if you're not forced to go to these places. Please you know.
07:56.80
charukaarora
Um, yeah.
08:09.19
Hena Kapadia
It's not something. It's something that every indian person will do when they're abroad. They'll check which museum was they need to go to but like if you and and so my mom was the person was like oh when Puna there's a museum here. We should go like question. But.
08:11.11
charukaarora
Yeah, yes.
08:19.33
charukaarora
Yeah, and people would like if that was like how would your family even react to that like your other uncle and as.
08:28.40
Hena Kapadia
Way I think it was no no I was just me my mom and my dad so it's like okay, fine. Yeah like I guess we have to go to this or we would like we would beg off and do something else at the same time you know it was um.
08:36.63
charukaarora
And yes.
08:43.93
Hena Kapadia
But so I think that's something that we tend to do elsewhere I think it's also something ah you know it is very interesting. There was a report I can't remember for the life of me who's released it. But there was a report on government spending on art.
08:55.50
charukaarora
Okay.
08:58.54
Hena Kapadia
And in the budget. There's a very small percentage which is dedicated to art but it's not as art. It's art and color art culture tourism like it's all in 1 bullet point. So I think a lot of that money goes to things like um.
09:03.78
charukaarora
Costs.
09:07.82
charukaarora
Wow.
09:16.32
Hena Kapadia
Performance ah and and not to say any of this doesn't need money. But I think that we don't we simply don't have institutional state level support for the arts, especially the contemporary arts if you're looking at things like heritage like you're looking at you know you have Asi which does some.
09:16.59
charukaarora
Yeah.
09:23.14
charukaarora
Yeah, that.
09:33.70
Hena Kapadia
You know, wonderful work both in India and abroad. Um, you have museums which are fairly well taken care of but when you're looking at contemporary art galleries or contemporary art or contemporary artists. There's very little state institutional support in that sense which I think is a big problem and that's.
09:47.76
charukaarora
Um, yeah, yeah.
09:53.47
Hena Kapadia
That's where I think this like lack of curiosity comes from because when you go to the csmbs in Bombay there are lines of children at that museum right? So they are wellbe driving and screaming. But I feel like if we had a contemporary art museum. Maybe.
09:58.38
charukaarora
Um, yeah, yeah, yeah. Yeah night I think even that I feel like like let's say I like I grew up in a smaller town and I feel like um like I've I've seen this contrast by people who've also grown in smaller spaces but probably not in India and some are other parts of the world.
10:12.85
Hena Kapadia
And would be.
10:25.84
charukaarora
I think it's also like a even till today art feels like a None or like more as aristocratic, um, kind of um activity versus like I have seen even today friends and family like um, they would.
10:33.69
Hena Kapadia
Yeah, yeah.
10:42.66
charukaarora
Even if they're not they nobody I think being collected is still a very advanced Phenomena for a lot of people but just splurging on something about buying something for the sake of you Love someone's work and art and like I see that still like it's coming back like it's coming now, especially in the contemporary like our generations like people.
10:53.65
Hena Kapadia
Yeah.
11:02.41
charukaarora
We a lot of times a lot of people don't buy especially early buyers. Don't think it as an investment but they think ah everybody's malrate. Yeah.
11:07.15
Hena Kapadia
Um, they just buy it because they love it. Yeah and and I think actually what you're saying about how people don't It was very funny because in the second Covid wave. Whatever um har Astra put out a list of like occupations that are essential so you could get a car pass.
11:22.69
charukaarora
Um, oh yes I saw that.
11:26.89
Hena Kapadia
Right? We were not and then someone and like my cousin was a lawyer my husband you know was able to get a pass etc etc. So someone's like well who's not essential at this point I was like me me So the fact the fact that.
11:36.24
charukaarora
Said? Yeah, yeah, yeah, even artists you know there was a newspaper clipping where they mentioned artist also like non sessional Jos essential. Yeah oh my God so.
11:44.61
Hena Kapadia
Artist is the least essential which is horrible and very sad. very very sad but it's something that I think kind of gets the shit and of the stick just because it does. It's a billion dollar industry like there's so much.
11:55.46
charukaarora
Yeah, yeah, yeah I think that.
12:04.80
charukaarora
But I feel like even I think that today is like a it's really such a good time to be an artist, especially as a woman. Also I see like yeah.
12:04.21
Hena Kapadia
Scope for growth and potential in now.
12:14.68
Hena Kapadia
I Yeah I think there's a lot more opportunities for women now than there were before and and and um I actually I was gonna say this I think it's actually reflected in our roster where I think we have more more women than men at the gallery. At this point.
12:24.56
charukaarora
Have yeah women than men. Yeah, okay, let's talk about um, did you before taking this you know this whole surge into starting an art Calgary business. Did you have like.
12:32.77
Hena Kapadia
Yeah.
12:40.63
Hena Kapadia
And.
12:43.80
charukaarora
You you even know how this would work did you have like anything because honestly I feel like people say you're in like ah even today when people think you're an artist. Ah I don't know what they imagine like the thing art ti guy but like flag none. Yeah.
12:55.22
Hena Kapadia
Oh people people still don't understand I have I know people who don't understand what I do and and and I think that's fine.
13:01.70
charukaarora
A yeah.
13:05.30
Hena Kapadia
Um, but I think before I opened the gallery I'd worked at several places. The reason to open my own gallery without working at another gallery was simply because I don't think anyone give me a job. Um because it was 2004 13 forty in the market was in the dumps like it was just not very exciting.
13:07.61
charukaarora
Um, game. Yeah, yeah, yeah.
13:24.80
Hena Kapadia
Um, I got my first 2 jobs two three jobs actually um, one was I worked on the kalaorra festival with Brinna Miller um I work this is after college and internships and all of that I worked with Ranjit ah host kote and and Siiada Jaia
13:30.52
charukaarora
Okay, yeah.
13:39.71
charukaarora
Um, course is yeah Okay, okay.
13:44.53
Hena Kapadia
Um, on their show which was called no par season an island which was at the ngm and I was also given the opportunity to be a teaching assistant for Kaiwa Mathta at isdi parsons in bomba when it had just opened.
13:56.76
charukaarora
Love affect.
14:00.56
Hena Kapadia
So I think those 3 experiences kind of were formative but also happened kind of in parallel to the gallery opening up so it was a little bit of everything.
14:06.27
charukaarora
Yeah, amazing. So when you started th I know when I did like I was just going through especially not only just going through about what you've said so far. But also I think what I see as ah as ah as a consumer as someone who's also constantly receiving your work.
14:24.86
Hena Kapadia
Yes.
14:26.00
charukaarora
I Feel like for some reason you know I couldn't pin this like pinpoint this before I read about a little bit about your um you know the way you were putting this out but I always felt turk in a very different agency and energy with a lot of indian.
14:33.21
Hena Kapadia
And.
14:44.99
charukaarora
Art Galby's typical artcaies. It always felt slightly like different and as let's say as a contemporary as an emerging I still felt like I I always got it gravitated towards that for some reason and then when I was going through and I read like you know how you started with the vision of like. Having a community like how community was such an essential part for you and I really resonate with that because that's how I started like it still feels like center of my universe. Can you talk about that.
15:11.30
Hena Kapadia
Yeah, so actually yeah, we I love my I Love the community we've created actually and what's so cool and like this is so weird. But basically what happened was I was and again this is a little personal but I was just I was pregnant just before the pandemic.
15:25.78
charukaarora
Okay.
15:28.91
Hena Kapadia
Um, and I went on maternally even then the pandemic hit. So I feel like I hadn't met anyone for like two months more than everyone else had not met anyone and then um, what kind of happened was um when we came back when we started doing events again. We had people in the gallery that I had.
15:45.67
charukaarora
Notice.
15:47.69
Hena Kapadia
Never seen before never spoken to and they were like I love your work and I'm like but fair, have you like how do you know right? like what is going on. Um and it was. It's this surreal thing of we've managed to continue to build our community online which is fantastic.
15:52.10
charukaarora
Um, culture.
16:02.72
charukaarora
Um, yeah, yeah, yeah.
16:06.62
Hena Kapadia
Like I didn't think it was possible like the biggest thing I missed in the pandemic was having events like having people here talking to people things like that. Um, but we managed somehow and it's continued like it's so strange. Um.
16:16.55
charukaarora
Now. I do.
16:21.93
Hena Kapadia
But Community is really the core of everything we do whether it's our collective community or it's the artist Community Whatever it is we We really enjoyed so.
16:28.31
charukaarora
I think what what you're saying is so like when I was talking to Lihaca and she had of course amazing things but virtual really felt what I also felt very and we received the like with rhythma's episode I don't know um a None messages I must have received and like how people.
16:44.54
Hena Kapadia
Hello.
16:46.67
charukaarora
Like and also I feel like I always che for Itica like in between the pandemic like with so many international places where I have seen like because of this whole fluidity of the pandemic and cross culture in from like this whole this This boundary was blurred for all of us and like.
16:51.23
Hena Kapadia
Peace.
17:04.20
charukaarora
It was so nice and I would see like Rihika's work in another place where I'd never seen before and I was like oh my god this was like it was like those moments where you feel like yes you know, um, another woman another artist from India where you can see in in a place so that you love and you know so even when she was um, she was saying this? um.
17:12.90
Hena Kapadia
Um, yes.
17:18.87
Hena Kapadia
Smith.
17:23.86
charukaarora
In our conversation that you know how she the relationship that she's had with you How she's also grown with you and it wasn't just about just about you know what? as a gallery It's like I never found this synergy that honestly I would typically hear from a lot of people with you know.
17:40.50
Hena Kapadia
Yeah I think it boils down to good business practices which is something that I'm quite particular about um I think it again I I kind of credit that to the fact that I had no ambition to become an artist ever.
17:52.90
charukaarora
A guide me yeah, not in.
17:57.30
Hena Kapadia
No, no an artist like I was not not like it's not like my brain doesn't work like that I'm very interested in the management and the logistics and those kind of things like it sounds very boring but like she like I met I gone to an art fair recently and I met someone.
18:04.76
charukaarora
Yeah, you know that's.
18:15.21
Hena Kapadia
Who's making boxes and I cannot explain to you I got so excited about this guy who's making but like tell me more well I want to know about is your boxes I don't care like what's your name who gives a shit. What are these boxes. Please tell even know so that's kind of um.
18:19.61
charukaarora
Um, miss.
18:29.12
charukaarora
Yeah, yeah, and she was also early like she was like you know we like you have these artists weekends and like you know technical part like and I think these are so so essential because I have typically seen I think.
18:33.85
Hena Kapadia
That's kind of who I am that's.
18:39.76
Hena Kapadia
Yeah, yeah, yeah, yeah.
18:46.78
charukaarora
Different kinds of like even with the time like with social media this whole. Um this whole like I think this evolution that's happening right now. Um a lot of artists who want like we I think we've come to a point that we understand that as artists we just don't need the skill but also to learn a.
18:49.80
Hena Kapadia
And.
19:06.60
charukaarora
Other parts of our practices our businesses like you know. So yeah.
19:07.96
Hena Kapadia
Yeah, you' got a do it man. Um, there was ah there was a student show at somaya university sorry can you hear me sorry that I was a student show at somaya university in Bomb may a few months ago.
19:16.46
charukaarora
I I missed you? Ha Yeah I can even now. Yeah.
19:26.65
Hena Kapadia
Um, and they were like you know what's your advice and I was like please just learn how to make an invoice because if you don't know my how to make an invoice. You can't get paid just make an invoice please please like that's the only thing you know everyone hates doing it but you got to do.
19:35.83
charukaarora
Yeah, that's true and she was like you know how you you know? I Yeah and that is I think again, you know when I like I was speaking like before the call when I was in fashion school I was like this typical typical.
19:48.22
Hena Kapadia
P.
19:53.66
charukaarora
Like I was always creative and like I always thought that okay like I would even when I had the desire that I figured ketchup jaker and this is what I want to do I figured like my own my idea of being a creative and artist so designer was always like when I started my first business which was fashion I thought I would always like because I came from a design school. Design school. We go through the cycle of six months design pre-collection post- collection design process filter process boot boarding vision boarding like I did all of that and I can't tell you how happy I was six months later the moment we launched and I was like you know I am the I'm I'm the designer and then I would like. Ah.
20:25.20
Hena Kapadia
Jay.
20:31.79
charukaarora
Like everybody's everything would sell on its own like I think that is honestly I think that's what I where I was and it was such a hard time because I figured like oh now I need to I need to think how I need to market this now. How and I didn't have the money to wait and like like.
20:33.12
Hena Kapadia
Yeah, okay, yeah.
20:47.74
charukaarora
Like and people telling me Okay, your price points are not good or this is not good. Your market is not right and like I was like in the past a lot of yours as a creative, especially as an independent creative. You have to realize that what you ah create is one part but how you put it out there. How you make a value out of it.
20:56.97
Hena Kapadia
Yes, yeah.
21:05.58
charukaarora
Is another game that we eventually need to learn no matter. Even if you're working with the gallery is I think tell me something yeah say say I mean I'm just asking like.
21:07.51
Hena Kapadia
Yeah, know it's with its ah sort. No no go No, it's a totally different but like ah I don't like making invoices either. But I have to do it right? because again, it's the only way I get paid.
21:19.27
charukaarora
Yeah, nobody everybody hate get fate. We all love getting paid but we all hear kicking voices. Yes, my question is like you know, um I As a gal.
21:27.43
Hena Kapadia
Yeah, yeah, tell me. So.
21:37.60
charukaarora
What is your viewpoint with I'll tell you a lot of insight like you're also doing this ah secret project and we're asking people. Um that what are the most absurd advices that you can receive receipt so far as an artist I will tell you like I'll send you once we have that compilation because you you I mean.
21:49.76
Hena Kapadia
Right tears I Love so much. It'll be the best A little.
21:55.98
charukaarora
So I'll tell you mine like someone adviseive just when I was going into the arts that you don't have to be like you can't be so proactive because I came from a design like a business and design thing I was I was very I'm still very well informed of a lot of things and I'm I I.
22:12.90
Hena Kapadia
U.
22:15.21
charukaarora
I'm passionate about I like it's not like this though that I've always understood in my journey key. Okay, if I want to do this I need to learn the heart. But even if I don't enjoy it. So someone told me oh you if you want to be successful as an artist you need to stay in the studio and let someone else do the rest of the work so I was like.
22:22.64
Hena Kapadia
Joy.
22:34.65
Hena Kapadia
So I I don't think I I kind of get what it's coming from but I don't think that's a sustainable way to live because that only works if you have a gallerist who works for you 100% of the time and I think I'm a good gallerist but I don't work for any 1 artist a hundred percent of the time right.
22:34.85
charukaarora
You know.
22:51.22
charukaarora
Yeah.
22:54.33
Hena Kapadia
It's something that's um, like I will work for you and pay attention and and all of those things but there are some things which you just need to be in control of and you're so much better off if you're on control of them because god like. Where all people right were all fallible at the end of the day because god forbid your gallerist resides one day no fuck it I can't deal with the shit anymore and shuts the gallery. What will you do right.
23:14.72
charukaarora
The thats yeah and I also think like it's also like a um Dis position of a artist seeing galdderest as like topper down I feel like it's as artist I feel like I love collaboration I Love like in.
23:32.60
Hena Kapadia
Um, yeah, a yeah.
23:34.55
charukaarora
I Love collaboration. This podcast is such like every time I get to speak with someone and every episode is a collaboration with someone like we as artists or creatives or business entrepreneurs. We all have the chance to collaborate with each other and we all lead each other and I think it becomes easier even as a business where if if artists are more.
23:48.44
Hena Kapadia
Yeah.
23:54.27
charukaarora
Like if they have we have our shit together. It makes your life easier. Also.
23:56.87
Hena Kapadia
Yeah, exactly and I also think it makes your own life easier right? If you have your shit together. You know what you're doing right? you you.
24:02.34
charukaarora
Easy look? Yeah yeah.
24:12.50
Hena Kapadia
You know right? I can't screw you over I can't steal you so many stories you hear? Oh they me I come up as idea I was there thus my na here a coward fit to give up as we like you hear stories on stories on stories and the thing is.
24:12.12
charukaarora
Yeah, yeah, yeah, yeah.
24:27.26
Hena Kapadia
And this happened to me very early on actually in my in the gallery there was an artist who had come through someone and I just left I work here and gone and my accountant just couldn't believe it. He was like what do you mean? she's just left. What is the paperwork. How can you just keep the artwork like this you know like that was the thing. And so then a few months later you know we are trying to Contact. We couldn't get in touch this that and then we finally then finally that lady got in touch with us and she was like I want my works back I was like please take them. We've been trying to give them back to you for so long you know and so it's something that.
24:52.15
charukaarora
Woe goodness.
24:59.88
charukaarora
Mobile.
25:06.22
Hena Kapadia
That kind of I don't want to take your work and be responsible for it if I don't know that you are also you know like you know and I know and we're both accountable for this work right? Um I think if you're clear about some things from the very beginning and makes.
25:09.96
charukaarora
To vote for some? Yeah yeah, yeah.
25:24.48
charukaarora
Yeah, absolutely what has been the hardest thing for you in these past eight years as working as I think not only as a galleyist I wouldn't say I think working as a women in the arts and then in India.
25:25.84
Hena Kapadia
Life much easier.
25:37.99
Hena Kapadia
Um, so for yeah for me actually was the hardest is the balance and I think that's changed a lot after I had a child um where just balancing Everything is very difficult. Ah because as we were talking about before there are certain expectations that.
25:44.52
charukaarora
I Guess yeah. That.
25:57.96
Hena Kapadia
That that that kind of are there and you just have to deal with them. So I think for me that's been the hardest bit. Um, but apart from that nothing like it's been great like every every difficult piece has been overcome and you learn a lesson and you move on right? like that's.
25:58.95
charukaarora
Yeah.
26:13.61
charukaarora
Yeah, yeah I Love that another thing I feel like I always wanted to ask You is like um you like we all know, especially the Indian art system and even we see Beyond the in Indias It's still a very small interesting.
26:17.79
Hena Kapadia
That's what it is? Yeah, oh.
26:32.11
Hena Kapadia
Correct.
26:33.36
charukaarora
It's very ni everybody knows everybody like it comes from a lot of like connections and all of that when you treated thk. Um, there was still a lot of um leading galleries and like you know, um, you've dated a space for yourself. Ah for your.
26:38.90
Hena Kapadia
Right.
26:49.53
Hena Kapadia
Yes.
26:52.39
charukaarora
Your artists and really like not only created like really made a mark like really made a mark and I think like build that connection with with within the arts. Um, when did you feel like a I want to ask you did you ever feel as an outsider. Um.
27:08.10
Hena Kapadia
A little bit a little bit in the beginning Very honestly. But I think now. Um I'm friends with everyone who I thought was not was treating me as an hotel and I'm friends with everyone and I understand now.
27:16.91
charukaarora
Yeah.
27:25.20
Hena Kapadia
Then little bit of skepticism comes with each new place as you kind of do this longer and longer I understand and appreciate that skepticism because like um I was having a conversation with a colleague the other day and I was like.
27:25.95
charukaarora
Yes.
27:40.11
Hena Kapadia
Does this keep happening where like these new new people keep asking you different different ways that they think they can make money money and I'm like does this keep happening like is this constant and um and she was like yeah it keeps happening just be ready for it. So so I get it like now I get the skepticism. Um.
27:51.30
charukaarora
Um, yeah.
27:57.59
Hena Kapadia
Like maybe for a very short amount of time I felt like an outsider. But after that not at all like everyone's been very welcoming and and friendly.
28:02.55
charukaarora
And then how does it feel today and what is your vision with like the place that you've made for yourself with that. Um.
28:10.39
Hena Kapadia
So now so I want to keep growing. Um I think what I've done well is create this community which is a very local kind of community. So I want to keep building on that I think simultaneously I Want to make sure my artists get the international exposure that they deserve So we're working on that as well.
28:21.10
charukaarora
Okay. Yes.
28:30.17
Hena Kapadia
Um, and I think those are the 2 things that I keep like focused on just now.
28:33.36
charukaarora
Okay, um, another thing that I wanted to ask was how Thc is focused in emerging in contemporary artists and I'm sure you get this question a lot but I just feel like a lot of people who are listening to this episode. Um.
28:44.22
Hena Kapadia
Is.
28:51.36
charukaarora
Again, This ratio of galleries was his artist representation shows and stuff like that. Um, it's still ah like the ratio is always. It's still a huge disalance. The number of representations we have what is the artists we have yeah and.
29:01.34
Hena Kapadia
Um, we don't have enough galleries. We have too many artists. We don't have enough gallery.
29:10.58
charukaarora
Social media has changed a lot of things and it's got work and employment and sustainability for a lot of people that's that's amazing. How how a you have or you do look out for new talent for someone who's surviving.
29:12.21
Hena Kapadia
Yeah.
29:25.20
Hena Kapadia
So where no sorry we're at a point where we work with 21 artists now. Um, and if I need to work with more artists I need to hire more people I don't have place to see more people in the gallery at the moment.
29:28.75
charukaarora
Go. Oh I'm people it now. Yeah.
29:43.18
Hena Kapadia
So we're actually not Ah, we're not actively looking for new ah artists. But we will always look at what you send us and reply to you Whether it's a yes or no or like let's take this forward kind of thing.
29:55.84
charukaarora
But what do you look like as an as gallery. What is like what how do.
30:01.18
Hena Kapadia
Ah, for me for me. The practice is most important like how why do you make what you make and how do you make it and how are those 2 things connected right? What is why have to do with how essentially.
30:08.76
charukaarora
Um, okay, okay, yeah that that absolutely makess sense A lot of heart is also struggle with the idea that you know it's like ah sometimes is. I Think everything is really hard in the beginning for everybody no matter your artists like you know if you need to move forward. You need a connection to be to have a connection. You need to do like you somehow we all break that cycle in very innovative different ways. Um a lot of artists struggle with this idea key you know how? I.
30:27.14
Hena Kapadia
Oh yeah, yeah yeah.
30:38.40
Hena Kapadia
Spread.
30:44.25
charukaarora
For them to go to let's say to read someone with a body of work. They want to show some kind of credibility but lack of opportunities and stuff like that like how does someone move forward and especially an emerging artist who wants to show their work and like you know work with galleries or even someone. And different capacities. What is your advice to them.
31:04.89
Hena Kapadia
1 is get to know the galleryy because like the last thing like there are artists who make work that won't fit in my galleries program right? like you have a very specific aesthetic or like.
31:14.27
charukaarora
Um, yeah, that you know.
31:20.89
Hena Kapadia
A specific kind of vibe of all the 20 artists we work with check get to know the galleries figure out. Do you like this person like do you like me I'm quite obnoxious sometimes right like do you want to work with me but maybe not right like.
31:22.47
charukaarora
Nice, Yeah yeah.
31:31.70
charukaarora
Um.
31:37.36
Hena Kapadia
Go meet it people go find out no properly which gallery you're writing to. We got so many emails that are Cced to 10 galleries dear slow slash madam please have a look at my work and I'm like I understand that everyone comes from a different place.
31:44.97
charukaarora
O god.
31:55.62
Hena Kapadia
But please understand that your work is not for all galleries and this is not like a shot in the dark please do your research figure out I understand that you're coming from I don't care who I work with I Just want a gallery but you're doing yourself a disservice find out which gallery you want right? who works for you.
32:05.60
charukaarora
I do.
32:10.50
charukaarora
Yeah.
32:14.75
Hena Kapadia
Will I be able to do work for you or am I like the crazy lady with a two year old and like not enough place for more staff and I won't be able to pay attention to you right? like you know like understand like try and figure out what you're signing up for when you write to a gallery is what I would say.
32:21.56
charukaarora
Yeah, yeah, absolutely.
32:29.90
charukaarora
I think this is such an essential point and I think we've been doing so much like there's so much discussion within the community and artists also like and we've all been like if we've also hosted so many workshops and I hate like I think again, this is 1 important part of the education system that actually needs to be taught like.
32:36.10
Hena Kapadia
Um, yeah.
32:47.66
Hena Kapadia
Yeah.
32:48.78
charukaarora
Telling people how to reach out like also I feel like respecting someone else's boundary and being kind like I hate it a lot of times when we even at outsrets with we received so many emails every day and inboxes and like they'll be like I want to do this tell me and I'm like I feel like a high.
33:07.61
Hena Kapadia
Yeah, you know it's There's a person on the other side of it right? like we we we We also have people show up here with artwork and they're like we you look at it now and I'm like no actually you know it's.
33:08.40
charukaarora
Hello I Want to do like like it's very basically a event. Yeah.
33:20.58
charukaarora
Um.
33:26.37
Hena Kapadia
Again it it kind of boils down to the fact that this is a business. We're not all just like sitting here in a very leisurely manner I set up appointments to speak to my artist. You know I'm like hey do you have time for call today.
33:27.27
charukaarora
Um, yeah, yeah.
33:36.97
charukaarora
Yeah, yeah, yeah.
33:41.32
Hena Kapadia
Set it up right? like it's something that's more small. It's such a small thing to just reach out and say hi I would like to show you my work here's a pdf of some work can I show it to you would you like to visit my studio.
33:54.86
charukaarora
Um, yeah, yes, no.
33:57.10
Hena Kapadia
The chance that I would reply I will read that email with more attention than another one. That's just like your so Slash Madam Please here is my book and I'm like oh cool.
34:05.80
charukaarora
You know you said something that really got another question for me was you know I understand what it means you know there's attic as an artist I also because I've been in branding and everything I still understand as like.
34:16.80
Hena Kapadia
Um, drive.
34:23.94
charukaarora
As as a business and all of that I've always been curious of how um like when you started and especially when you're saying you're not a creative. So even that's even more interesting to me now because picking up a rooster having an aesthetic that curation like you just said like you know.
34:33.98
Hena Kapadia
So yeah.
34:41.85
charukaarora
Having the style as an as a gallery like how how does that boy down is it How how did you navigate? How has that come out. Did you always knew like did you always know kid this is your or it's just you or it's like a team like how has that evolved.
34:52.49
Hena Kapadia
Know is is I'm the benevolent dictator. It's It's always kind of my choice at the end of that you can show me stuff that you like and will you'll consider it. Um, but it's mine. Um, but the um.
34:59.16
charukaarora
Um, yeah.
35:07.97
charukaarora
Are.
35:12.17
Hena Kapadia
I think the aescetic kind of developed where it was like oh I know this will be interesting to me and now it's kind of become much more about the practice and much less about what it looks like right because if you look at sogras work from 2014 it looks very different from the work that she's making now. But.
35:24.85
charukaarora
Um, yeah.
35:28.61
Hena Kapadia
It oil somehow still fits and I remember and I'll tell you because um, basically we had done this in the art fair booth I think it was the None time we did in your art fair and the it was tika soa and sogra and the whole thing was very muted and very kind of like you know, not.
35:36.80
charukaarora
Okay, okay.
35:48.39
Hena Kapadia
Very loud like it was a very serene kind of space that we had created and then I was like oh shit I don't know what sograss work looks like till like very close to the time of the fair I was like shit if she makes something orange I'm screwed you know because it's just not going to work I'll have to put on the outside wall and.
36:01.51
charukaarora
Um, yeah.
36:08.20
Hena Kapadia
Somehow the work that came was this beautiful blue and pink landscape and it just made so much sense with everything around it. So I think it also boils down to trusting your artist and trusting your gut that they will read the moment and create work accordingly right? like um.
36:12.47
charukaarora
Um, let's.
36:21.62
charukaarora
Um, yeah, right? Yeah, that's very interesting for me to hear because I think it's I think it's always interesting for me to hear from someone who doesn't associate themselves as an treat like.
36:26.23
Hena Kapadia
And that's why that practice is so important you know So that's what that's what I think.
36:40.40
charukaarora
My partner and I like I I My biggest identity is like I I associate as a creator that I only know one thing and he's like a he does runs a tech business and I've been I'm part of the creative of the business. So like he's like he's like a complete like he's he associates with nonre.
36:44.81
Hena Kapadia
Right.
36:51.20
Hena Kapadia
Um, yeah.
36:57.51
charukaarora
As Non-cre it can be as an identity and I keep thinking and I keep looking at him the way he's as an organization. It's also a process of creation like you know and.
36:58.62
Hena Kapadia
Is I.
37:06.29
Hena Kapadia
So there are I think there are processes that require creativity which is different from actually being a creator of something right? like I don't you know what? I mean like.
37:11.26
charukaarora
Yes, yes, yes, creative. Yeah yeah, but I think yeah this is your language of creativity. Yes.
37:23.94
Hena Kapadia
The guy who's making the boxes I'm so excited by it. Um, like what box like you know that's created for me that it's created with yeah, it's creative for me. Not to say that they arent but but you know what you mean right? That is also created. Yeah.
37:30.92
charukaarora
Yes, yes, like Nu yes night for him like for him exels excite him and like you know, like hiding people were like you know those bits of like unlike the moment I I come down to like a lot of those parts of like. I Hate finance like but I have to do it. But I I would literally bite my fingers like because it makes me answer. It's not the language that I love like to speak. But I know I have to speak So like yeah.
37:59.10
Hena Kapadia
So there's there's an artist we work with vishwarof who gets very irritated with me because every time I say no, you have to write an artist statement. She said do I make you draw do I make you draw your contract. Do I make you draw your expression of yourself. No now you get to write and.
38:12.42
charukaarora
Um.
38:16.61
Hena Kapadia
Should I have to write it I've drawn it and given it to and I did I was so sorry but you got to do it right? Like that's a.
38:20.66
charukaarora
But you know I've been saying this for so long I feel like even with the project that I just mentioned we're doing something and I'm like I'm like I'm not going to do out is like it's a pain I I completely completely understand which was emotion because it's a pain. It's a pain because it's like a continent like I feel like we're always even.
38:33.34
Hena Kapadia
Um, you know I get it? yeah.
38:40.52
charukaarora
Artist and not making the work. You're still making the work like it's still. It's it's still happening and it's just not in the studio I think a lot of the work happens outside the studio like when you think about it you like life and like a lot of things. Especially I think for me but like I feel like artists.
38:43.20
Hena Kapadia
Yes.
38:49.40
Hena Kapadia
Since.
38:57.92
charukaarora
Statement is 1 of the most superficial thing one can know about an artist I believe me yeah, some.
39:01.30
Hena Kapadia
Yeah, but you have to write it man like it's what people it gives people some kind of security that that it validates what they're thinking when they look at the work right.
39:13.45
charukaarora
I'm I Absolutely I will I will tell you about this project and share you something because I really we building an answer for this. Um I really want to solve this problem for myself also because I feel like like I want even if when I I love knowing Autism and people like and.
39:17.26
Hena Kapadia
You are.
39:28.22
Hena Kapadia
Does it.
39:29.84
charukaarora
Even as an artist I I keep I love to talk about who I am and it's hard when I ask questions. It's always easier but when I have to you know, talk about just myself. It's so hard. It's so surface and I feel like we need to do something better to give away and know about each other that there has to be a better way.
39:38.34
Hena Kapadia
Um, yeah.
39:47.83
charukaarora
So definitely doing that I'll send you something? Okay, okay, 1 last question which is um, what are you like? what is your? what is your dream with that your between.
39:48.69
Hena Kapadia
Please if you figure out a better way. Let me leave.
40:05.60
Hena Kapadia
I I think we weirdly over the pandemic. We have somehow achieved our dream which is to be this place right? Where people come together and talk about things and that kind of thing. So as I said like now the dream is just to get bigger and better. Um and kind of keep growing as it. Yeah.
40:05.95
charukaarora
Where you see yourself.
40:19.46
charukaarora
Maker how was your experience internationally also like for how what was the None time you went international and how did that feel I'm sorry Mrs Special how Ben was that.
40:26.65
Hena Kapadia
So the first far we did abroad was art bail Hong Kong 2018 ah Surio it was very cool. Um, yeah I'm kind of just being this like.
40:34.65
charukaarora
Okay, and how detach for you representing India Southeast Asia I'd like this whole.
40:46.53
Hena Kapadia
Kid who nobody has really heard about being at this fair and I think that was very cool like I think there was a lot of fun. Yeah yeah, yes I'm excited. Yeah.
40:47.19
charukaarora
Um, that's a nice that's 1 nice. Okay, are you ready for the la fire you have to be quick. You have to be quick. There's no light and wrong by.
41:03.37
Hena Kapadia
Can edit it right? if I say something very true. Maybe but.
41:06.99
charukaarora
But you say you I there's no editing I will take away like I know you will like there is believe me, there's nothing complicated. Okay, but you just have to be like very quick. Yeah, okay, 1 2 3 here we go 1 thing you want to convey through your work in the arts.
41:15.54
Hena Kapadia
I'll give fat that quick. Yeah sorry you frozen hot. Yes now I can hear.
41:25.91
charukaarora
Oh can you hear me right? 1 2 3 here we go 1 thing you want to convey through your work in the arts I love that what's that 1 word that describes you the best.
41:35.42
Hena Kapadia
I Think passion would be yeah.
41:43.60
Hena Kapadia
A particular.
41:45.65
charukaarora
Um, you have very interesting words for yourself. Okay, if you could have a gallery anywhere in the world where would it be your biggest source of inspiration.
41:52.19
Hena Kapadia
Picky.
41:57.00
Hena Kapadia
Um, Maybem None My big so am I artists actually yeah.
42:05.41
charukaarora
I Love that Okay, who's your favorite woman artist one I do more than one any point of time any time just name a few.
42:10.96
Hena Kapadia
I can't choose. No no, no, not no no, who's my favorite woman artist. Okay I'll name someone art historical um Agnes Martin
42:23.94
charukaarora
Okay, who I love I love a world. You should hear her episode on great women artist where Katie castles who it's amazing. You love it and very.
42:33.48
Hena Kapadia
I mean yeah I listen to it because I saw her show sorry this is rapid fire but I show her show at the lack one. It was amazing like it. Yeah yeah, it's amazing.
42:43.42
charukaarora
I Really I have to see a word like okay who is your go to person when you're in trouble or in need of advice artist or it makes sense. Yeah, you have the mother but you also have like a.
42:52.32
Hena Kapadia
My mom.
42:59.20
charukaarora
Like a business who also understand the art world who god.
43:02.53
Hena Kapadia
Doesn't understand the business not interested in the business have done my bit. Um.
43:06.16
charukaarora
She's like you figure it out I've done my share. Okay, okay, this is more than None word. So you you you allowed? can you share None moment something that makes you like you still cherish and you feel paid. Doing the work that you do as let's say galleryary is atator on tip now any whatever identity you associate with but just being like some we always have like won those moments where we cherish and feel grateful for where we are today.
43:34.54
Hena Kapadia
But so it's an older moment. It's from our None exhibition and um shelpa gupta come into the gallery and our None show None author heard show I can remember which one was zihan akbalaif show where all the lights were off.
43:38.98
charukaarora
Are okay, um, okay.
43:50.22
charukaarora
Okay.
43:53.10
Hena Kapadia
Right? So I had a very difficult time interacting with people because the lights were all off. You couldn't see anyone and then one Lightbox had stopp working and shouldpa had come into the gallery at this point and.
43:57.75
charukaarora
Okay.
44:07.59
charukaarora
Um.
44:08.87
Hena Kapadia
I'm a duffer so I'm more stressed about this box and then I'm like oh I'm hi I'm Hannah like you know how did you hear about the gallery which is like is it a secret and I like shit I guess now I should stop asking people how they heard about the gaty because now people are supposed to know.
44:12.97
charukaarora
Um, yeah.
44:19.13
charukaarora
Um, yeah. Um, a.
44:26.77
Hena Kapadia
And then and so these are then very like I don't it bal I didn't know who I like you know and now I know her well and like I think it's great. But yeah, this is one of those moments that was just like 1 of those moments.
44:28.83
charukaarora
Yeah, no, yeah yeah I think it's such a special moment Always when you feel like someone you really look up to and then how even where you'd feel that you're not there. But you reach a point where you like.
44:46.75
Hena Kapadia
Yeah, they recognize you feel validated right? like you feel. Yeah, exactly? Yeah yeah, yeah, hundred percent is it.
44:48.47
charukaarora
You know that associate. Yeah, yeah, yeah, and you also like your book your work. You're adding value to something like your it's It's all making sense somewhere. Love that it's is such a nice story. Thank you for sharing.
45:05.69
Hena Kapadia
It like I am like 1 thing why this box has stop and to kind of keep going and and do what you're doing.
45:06.33
charukaarora
Um, okay if you were to meet younger Hina today. What advice would you give her.
45:19.20
charukaarora
Wonderful. Okay, shout out and artists creative on di know anybody any woman. Okay, in the Creative arts. Um, who's currently like you're loving especially on social media I Love this question.
45:25.84
Hena Kapadia
Um.
45:32.74
Hena Kapadia
So I love um chale wadwana she's a dear friend and I also love what Pragna Singh is doing just now the photographer.
45:35.46
charukaarora
Yes, yes, yes.
45:42.34
charukaarora
Um, okay for faith. Thank you 1 last question as a woman as a woman creative entrepreneur entrepreneur. What's that one piece of advice that we'd like to give for people who are you know, looking up to you who coming behind you what is that you would like to share with them.
45:47.52
Hena Kapadia
Shoot.
45:57.92
Hena Kapadia
Um, again, trust yourself, You know what? you're doing you can you can no nobody does? yeah.
46:00.94
charukaarora
Um, nobody knows better than love that. Thank you so much you see you was so good. So good. My yeah nobody was so hurt.
46:09.66
Hena Kapadia
I Um and thank you I'm a little less stress body. Yeah, thank you anything else you need from me Just let me know we'll send whatever you? yeah.
46:19.39
charukaarora
Thank you so much in I Really appreciate. No I high this is still not off I have to ask you what? yeah tell me? Firstly thank you so much I Really appreciate your time I.
46:27.91
Hena Kapadia
Oh this are awful so to go.
46:35.57
charukaarora
I know you need to go and I'll let you go but 1 last thing before I let you go anyone who's listening to this episode a lot of them will be artists. Ah most of them will be women from all parts of the bar. A um, how can they find you a lot of the direct art. Also.
46:38.28
Hena Kapadia
Fit.
46:44.55
Hena Kapadia
Yes, yes.
46:51.68
Hena Kapadia
Um, um, who.
46:55.12
charukaarora
So if you want to and ideally want to ask you this because it I feel really I feel this pride into like presenting 1 of my favorite galleries in India on our platform and telling them. You know, find these beautiful artists from them say yeah I want to take this moment for you so introduce yourself.
47:04.52
Hena Kapadia
Thank you? yeah. So so you can you can follow us on Instagram at that Mumbai. Um, we put a lot of work into our website. So it's dark dot in you can see all our latest shows and we've actually started uploading the whole show on the website after covid um. You can reach us at info at that dot in if you have any questions or anything you want to know about the gallery I promise you there are None people who check that email every day so it will get answered. Um, yeah.
47:34.59
charukaarora
Um. Perfect, Perfect. Okay, Thank you so much I Really look forward to speaking to you again and thank you for your time through bye.
47:44.14
Hena Kapadia
Thank you, Thank you.
CATEGORIES: