Looking for your next best opportunity?
But, not sure where to find them, we got you!!
We can understand that sometimes it may get hard to find the right website to search for the best opportunity.
So we've done that for you and find the right 6 right opportunity you can apply to right now!
1. Arts To Hearts Project
INTERNATIONAL CALL FOR WOMEN ARTISTS
Deadline: 15th June 2022
We welcome all women artists from all countries and nationality to apply in painting, mixed media, collages and other mediums.
Get featured in a Solo Online Exhibition hosted in collaboration with Arts to Hearts.
Show your work to over 10,000 readers and followers around the world, including leading galleries, art fairs, collectors, curator's, writers, art consultants, and more.
Submission Requirements:
Artists will be required to send high quality photographs of your work not more than 1MB in size
Artists must send in their Artist Bio, Artist Statement, Links to social media handles etc.
Submission Fee: Submission fee is $35 for the Exhibition (non-refundable)*• Artist Bio word limit is 300• Artist Statement word limit is 300• Number of Artworks that can be added is 3 upto 1MB per Image.
2. The Art-Queens
OPEN CALL FOR AL-TIBA9 ART MAGAZINE ISSUE11 IS NOW OPEN.
Deadline: June 20, 2022
Al-Tiba9 Art Magazine is a Limited Edition curated art publication showcased in the most popular art fairs in Europe. With interviews, testimonies, and a rich list of contributors, it features international artists and designers to introduce outstanding artworks to international art collectors. The ISSUE11 Magazine features selected artists, architects, and designers from around the globe with a high focus on contemporary art and those holding a detailed vision of the future.
Submission Requirements:
• DO NOT apply without reading the guideline.
• Artists can submit one or many works.
• Artists MUST submit the form below on our website. Then, please send us any additional material, direct links to your work (Google Drive or Dropbox), your biography, CV, general artist statement, submitted works statements, and image information (title, medium, dimension, year).
• All applications need to be in English.
• Biography and statement texts should be written in English and in the third person.
• Please email us if you have any questions to [email protected] with the Subject: "Al-Tiba9 ISSUE11 APPLICATION", at any time until the deadline of June 20th, 2022 at 11:00 pm.
• Contact details and supporting information must be provided through the same application via the FORM below. Only one application is permitted. All email applications will be rejected. The closing date and time for receipt of all proposals are June 20th, 2022 at 11:00 pm. Proposals received after this time will not be accepted.
• Incomplete applications will be rejected. folders sent via a link to Google Drive MUST be open. All Wetransfer applications will be rejected.
• Free submission for all applicants, A SELECTION FEE IS APPLIED TO THE SELECTED ARTISTS ONLY (depending on the selection result).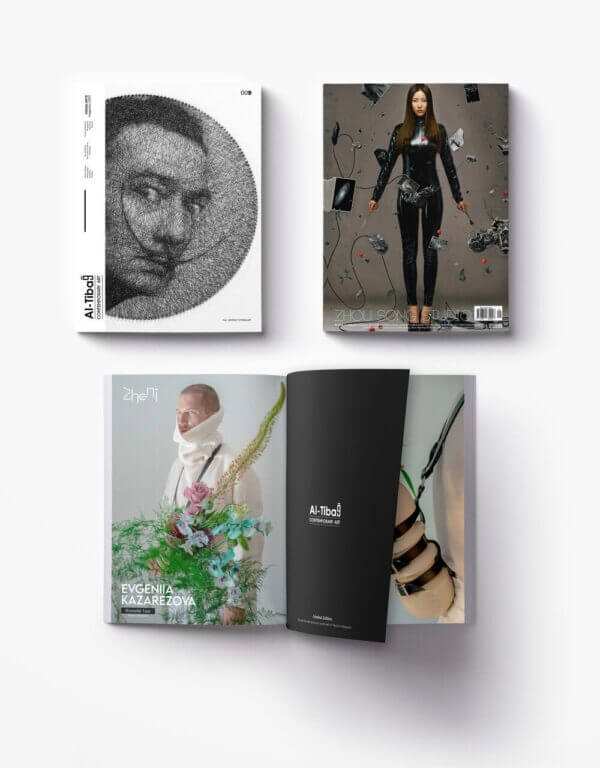 3. Create Magazine
Call For Art 2022 Print Issue #33 Juried by Dina Brodsky
Artists are invited to submit their work to a new juried call for entries for the Create! Magazine International Print Issue #33 in 2022.
We are proud to present our incredible guest curator for this Issue, artist, educator and curator, Dina Brodsky.
Deadline: June 6, 2022
Dina Brodsky is a contemporary realist miniaturist, painter, educator, and curator. She lives and works in New York City. She has taught privately and in several institutions, including the Castle Hill Center for the Arts, the Long Island Academy of Fine Art, and the Metropolitan Museum of Art. Dina is also the host of Art Grind Podcast and curator for Thinking with Paper and has over 600,000 followers on Instagram, as of May 2022.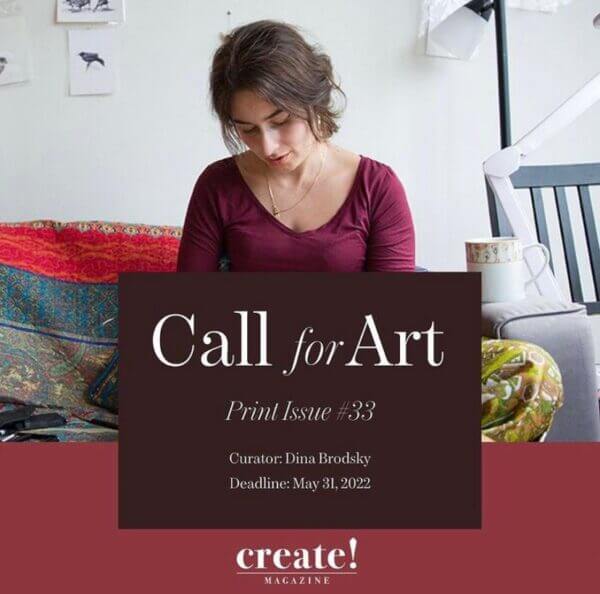 4. 118 Art gallery
Applications are now open for our online exhibition "New Edition"- an investigation into the nature of the contemporary art in all its various forms and configurations.
Deadline: June 26, 2022
This curated show will focus on depictions of summer through bright colors, swift movement and textural vibes. Contemporary representational and abstract work will be considered. Artists are invited to submit work related to the exhibition theme in various media of drawing, painting, printmaking, collage, sculpture, photography, digital and mixed media.
Submission Requirements:
– Open to all artists 18+
– All visual art mediums (except video) are allowed
– Submitted artwork files must be labeled with the artist's name and title: Name_Lastname_Title.jpg
– We accept png, jpg and jpeg only. Size limit per image: 3 MB. Images MUST be clear and properly cropped
– Artists may submit up to 4 works
– Artists retain 85% of the proceeds from any work sold
Submission Fee: $20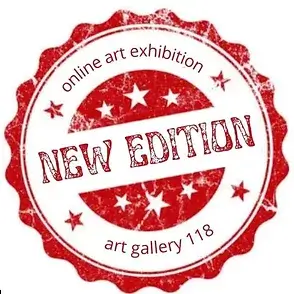 5. Art Room Gallery
INTERNATIONAL ART COMPETITION "NATURE
Contemporary Art Room Gallery is proud to announce their 5th "Nature" Online Art Competition for the month of June 2022. This is an international competition and artists from around the world are welcome to submit their work. The Nature theme may include everything that is nature related, (landscapes, seascapes, skies, world of flora and fauna, etc). A variety of interpretations of nature theme can be submitted (representative, abstract, conceptual). All visual art mediums are acceptable (painting, photography, drawing, sculpture, digital, prints, fiber art, collage or installation art) except sound and video art.
Deadline: June 23,2022
Submission Requirements:
– All artists from around the world are welcome to enter
– Artists must be 18 years or older to apply
– Entries must follow competition theme
– Artworks containing pornographic or satanic content will not be taken into consideration
– Entry fees are non-refundable
– 2 images may be submitted per entry fee. There is no limit to the number of entries per artist
– Artwork images should be labeled as: First Name-Last Name-Title of Art.jpg
– Image size should be up to 2.0 MB in JPG format
– Only the artwork should be visible, clear and in focus. Please crop out any background in the images.
– Images should be orginal work created by the artist
– Art Room gallery does not sell artwork, but provides the opportunity for you to connect with potential buyers
Submission Fee: 15 $ for the 2 images of artwork, $28 for 4 images and $40 for up to 6 images. You may enter more than once, there is no limit to the number of images that an artist can submit. Entry fees are non – refundable. Payment must be made via Pay Pal.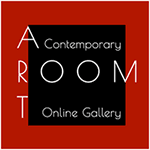 6. Art mums united
We are now accepting submissions for our Virtual Exhibition 'DISCONNECT'.
WE ARE PARTICULARLY EXCITED ABOUT THIS COLLABORATION AS WE ARE BRINGING BACK SARI SHRYACK AS A GUEST CURATOR!
​
ART IS NEEDED MORE THAN EVER THESE DAYS. WE ARE FACING CHANGES IN THE WORLD THAT AFFECT ALL OF US. CREATING ART HAS BEEN THE MOST SOOTHING THING FOR MANY. IT IS ALSO A GREAT REMINDER OF THE BEAUTY ARTISTS CAN BRING AND ARE BRINGING TO THE WORLD. IN THIS SHOW, WE WANT TO EXPLORE THE POWER OF COLOUR AND ITS EFFECTS ON THE WORLD. WE ARE INTERESTED IN YOUR MESSAGE THROUGH YOUR ART AND THE USE OF COLOUR. WE ARE INVITING ALL ARTIST MOTHERS TO SUBMIT TO THIS CALL FOR ART TO SHARE THEIR EXPERIENCES WITH THE WORLD. WHETHER YOU CREATE ABSTRACT PIECES, FIGURATIVE ART OR LANDSCAPES, IF COLOUR IS THE MAIN FEATURE OF YOUR ART, THIS ONE'S FOR YOU.
Deadline: June 17, 2022
Submission Requirements:
Website and/or social media handles.
​Artist bio, artist statement and explanation of your work uploaded directly to the form (under 300 words each).
Up to 5 pieces of art (min 72 DPI, max 1.5 MB, no older than 2019).
Annotated image list including information about submitted images (number, title, dimensions, media, year of completion).
Submission Fee:EUR 25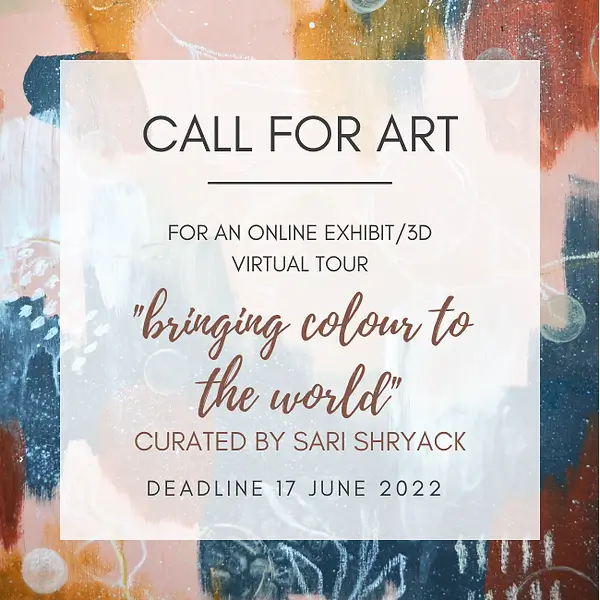 Want more creative content, opportunities
Want more creative content, opportunities, helpful Tips like these?
and receive all art related stuff right in your inbox every week.
We are on a mission to unite women creatives,
Globally!
Sign up with your email address to receive updates about
open calls, opportunites, interviews and other news and updates.