A l-Qawi Nanavati hails from Mumbai and graduated with a BFA from the School of the Art Institute of Chicago, USA, 2018. Her works have been exhibited in solo and group shows at the Peggy Notebaert Museum, Chicago (2016), the Union Arts Club, Chicago(2017), the Jubilee Arts Festival, Lisbon, Portugal (2018), the Arc Gallery, Chicago, USA (2018), the Sakshi Art Gallery, Mumbai, India (2019,20),etc.
Additionally, she has taught at the Metropolitan Schoolhouse Chicago, the Project Art teaching Artist Residency, Chicago, and has been a resident at the Space118 Studios in Mumbai. Her work is heavily influenced by her upbringing as she grew up around people of many faiths in an environment where tolerance and pluralism were protected. She works in several mediums such as printmaking, drawing and painting, and through it she tries to deconstruct the essence and importance of meditation, prayer and Islamic practices in her life. Al-Qawi's work explores ideas of repetition in meditation and its effects on one's mind along with loss and the mammoth-sized pit it leaves behind. Her mother's passing away has been at the center of her art practice since 2018 and it has resulted in her inventing a language to speak to her late mother and works that explore the same in forms of letters and other objects made using her mother's things. The artist lives and works in Mumbai, India.
Follow Al-Qawi:
Charuka Arora, Founder of Arts To Hearts Project
Arts To Hearts Project
https://artstoheartsproject.com/
www.instagram.com/artstoheartsproject/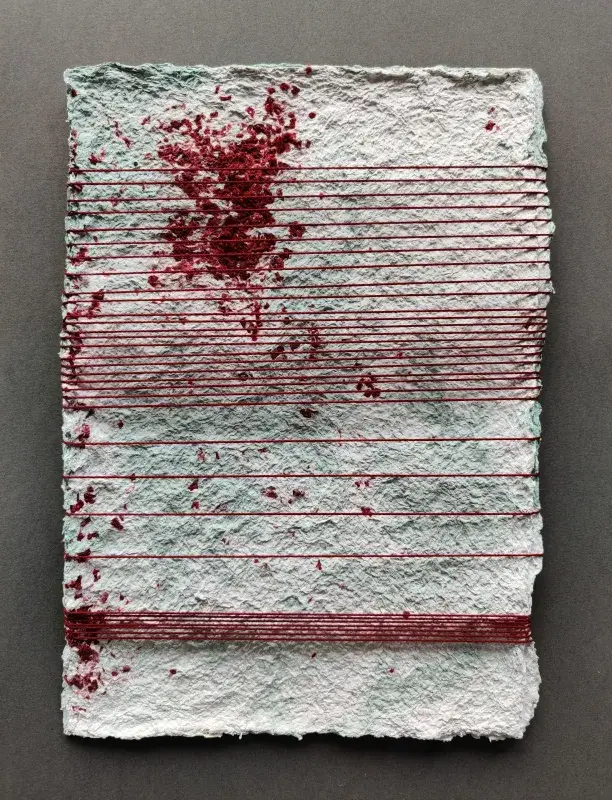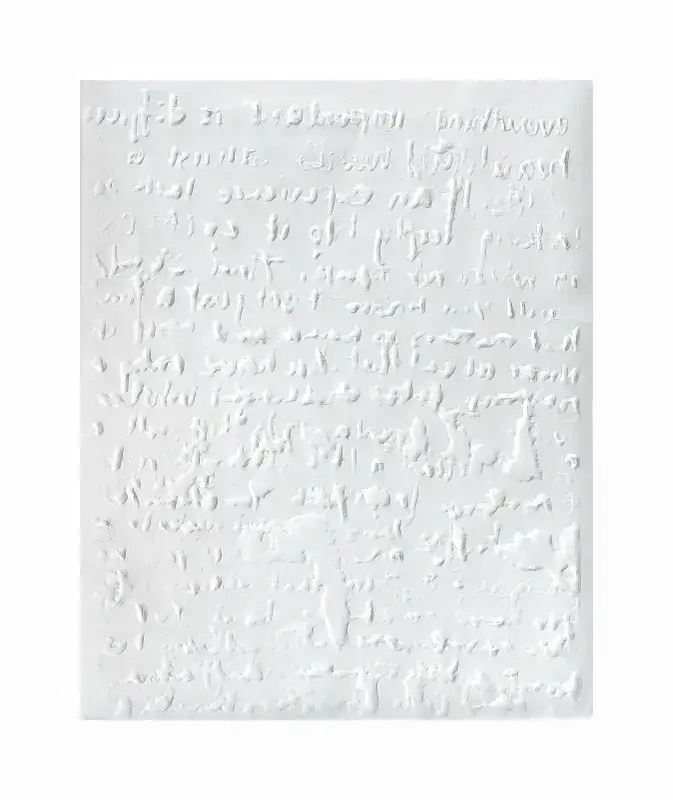 AUTOMATED TRANSCRIPTS
00:00.00
charukaarora
Hey, you guys welcome back to the arts two hat podcast. This is your host charka and welcome back to the season 2 of the podcast anyone who's joining us for the first time. Thank you so much for joining us in today's episode and if you're a regular listener a big thank you for tuning back in again. Today I have a very special autist based out of Mumbai India and I'm so excited to catch up with her because I've known about her work for a while I've seen her on Instagram there's so much that she's been doing and it's been quite of an improive um coordination. But I'm so glad that I've had. We've had this chance to record this podcast so without Delay I want to introduce to introduce you to alkavi welcome to the podcast alkavi.
00:46.35
Al_Qawi
Hi Jarka thank you so much for having me here I'm really excited.
00:50.23
charukaarora
Thank you, Thank you so much. Thank you So Alkibi I know I know a little bit this is completely. We've not spoken a lot about before this. So This is a completely organic conversation with this recording. It's not only. We are sharing this with you listeners and everyone who's listening but I'm also going to know a lot more about you for the first time I I know that you do quite a few things I know about your work. Um I Also know you run young artist support is that what it is right. So you run Also a platform right? So before we get into the episode would you want to introduce yourself who you are what you do and then we'll get into it.
01:26.53
Al_Qawi
Um, yeah, so ah, yep.
01:37.90
Al_Qawi
Yeah, so I'm alkavi nawarhi I'm 1 artist is based in Mumbai India and um I did my vfa from the school of the art institute of Chicago a couple of years ago and I ran. Young art support with 2 other artists Sabi Shek Nara Andvamani Tainga and yeah, my work is mainly printmaking textiles painting drawing a lot of different kinds of media that come together to finally meet the.
02:13.17
charukaarora
Um, so alkavi where let's let's start with from the start like let's go back. Um, did you grow up in Mumbai.
02:25.13
Al_Qawi
Yes I.
02:28.20
charukaarora
So were you like always like an nazi kid or like a creative kid. Did you think you always wanted to become an artist or like this happened.
02:36.24
Al_Qawi
I think I Ah I always loved art but the concept of becoming an artist. Never really was there around me that much. It was just like yeah you like art. So maybe you think of like architecture or like some others are form of.
02:44.56
charukaarora
Okay.
02:55.79
Al_Qawi
You could channel your creativity but never thought of find not being a career choice until a lot later.
02:56.96
charukaarora
Um, yeah.
03:04.28
charukaarora
But you also grew up in Mumbai which is um which is like a city that really homes a lot of creativity. A lot of creative professions and um, like you know bollywood is there but apart from bollywood also a lot of art is there. Um, architecture is that did you grow up around like art influences otherwise or not.
03:29.93
Al_Qawi
So ah, yeah to an extent like me date we was we would visit like few galleries you use a jugi art gallery or the National museum or you know like the prince of Waless museum like we would visit a few places but we never really ah, growing up I Never really saw contemporary art.
03:50.17
charukaarora
Um, okay.
03:49.80
Al_Qawi
I Think the and one from my family was really inclined towards it so it was just like um they we just like whatever school took us to I would go to that or then if I would read something in the paper because I used to read I Still read the newspaper all the time but just like to get gender. Information. But yes I was and like yeah movies and movies and music and everything was always there but it never really um I was never I didn't know much so it was just like just seeing whatever you.
04:09.63
charukaarora
Oh wow.
04:24.91
Al_Qawi
Get to see and whatever chance encounters would happen would happen.
04:28.25
charukaarora
When did you first like encounter with art as something that you wanted to pursue started or happened.
04:37.85
Al_Qawi
So I think yeah I think when have an eighth eight or ninth grade people used to make me make all their art projects before the teacher came and then I realize so oh maybe this is actually so and I enjoyed it. It wasn't like if we were like oh please please I was say yeah sure why not.
04:46.70
charukaarora
See it.
04:57.88
Al_Qawi
It's more fun than doing anything else and I'll sit in class and I'd be drawing all day then my teachers would look and they'd yell for like the first six months and then after that they also gave up so it turned out to be like okay maybe it's like something I'm good at that's how the teachers also not yelling at me for doing it I don't know so it. Yeah, it was just that like I would just draw all day and I would try to make sure I got work around the art room. So I could just sit in like the art teachers area and just keep working there and I think eventually to like cause I was in the same school to the well standards so they.
05:25.18
charukaarora
Are.
05:36.80
Al_Qawi
Kind of realized what this person the student is doing and then everyone just accepted it how they would just be like very she she's in the art room. So.
05:37.26
charukaarora
Um, is.
05:44.70
charukaarora
Ah, but did you at that point I feel like because I had quite a similar story because I was like I would spend hours hour hours hour hours in the room I would not go anywhere. My mom would get fed up and whenever she would enter back in my room. There was glitter all over always. Always like I had this cupboard which would fill with gtors and crafts and like papers and I would like she was like she at some point she would hide like trash from me because she was like if she's going to throw something out I will still pick something out of it and she would just she would always be like you know you just I I would spend hours but then at that point also I felt like it felt something as a natural instinct. Also I think patriarchally like you know women are meant to create like you know you do craft and like art and all of that while we grew up. You know. Voice place forwards and all of that. So I always felt like I I always knew I was creative I was always creating but I never ever thought that this was something that a was unique for me like I had it and probably this was something special and that this could. Really be something like like a skill a skill that could make me like a professional or help me make a living or that I could pursue seriously did you think that.
07:07.20
Al_Qawi
Um, so honestly like so I The only two things I Actually really liked were sports and art. So and like I Yeah yeah, no, but I was never very good at Sports I was just I Just really enjoyed it I so.
07:14.24
charukaarora
Um, who so you were in both the categories. Um.
07:25.15
Al_Qawi
Enjoy table tennis through ball and so yeah I mean it it was always and for me I mean my house like for or because and my both my family is like generationally lived in Bombay ah so like the grandparents read rabbis like bomba so.
07:38.30
charukaarora
Um, yeah.
07:45.90
Al_Qawi
It was never in that sense like my family had a very equal dynamic since that women also always worked and men also always worked so it was that. Yeah, so yeah, so I think that that's a very metropolitan thing and um.
07:53.24
charukaarora
Oh yeah, that is a metropolitan.
08:03.31
Al_Qawi
So when it came to like career or choosing or anything it was again very like what are you thinking of which was I realize a very um, lucky um thing to have when I um grateful to have that because um.
08:14.84
charukaarora
Um, yeah, yeah.
08:22.42
Al_Qawi
Yeah I was going thinking of architecture for the longest time and um till I was like in the Twelfth grade and then when it came to applying to colleges. That's when I realized I did not want to architecture and I did not want to build things. Wanted to make art and to be very honest I didn't know anything I didn't obviously I did I didn't know anything except for watercolor painting properly like watercolor painting and drawing that's it and yeah.
08:52.61
charukaarora
Um, yeah, yeah, that's how we were also given in school like basic yeah lessons and everything.
09:00.47
Al_Qawi
Yeah, it was very basic and but it was like then my like when I spoke to my family but they're like will you be able to commit to that and will you do it properly. So whatever you do, You should do well just like I try and then like okay that's.
09:12.58
charukaarora
Um, yeah.
09:20.26
charukaarora
Um, we're always trying. We're always always trying but tell me something you came from like a family where women and men booths were working. Um.
09:20.26
Al_Qawi
Good and some some so trying. Only.
09:37.59
charukaarora
Now so that you were still one step further from a lot of women in India let's say but also that came from a flip side that the practical side of things with still a question and it's a question in both the cases like um committing is one but ah, a very common and very primary question is that. How will you make a living out of this because um, that still remains a concern for a lot of people did your parents had that um concern that if you're going this path. It may not be the most stable, not most. Um, you know as you know as a part of financial independence.
10:19.47
Al_Qawi
Um, yeah, so actually um so not only did I want to do fine art I also want to teach and um I have been sick ever since I graduated from college I've been teaching so this is the first year that I've taken actually first month
10:26.00
charukaarora
Um, okay.
10:33.41
charukaarora
Um, okay oh Wow Congratulations How is it How how does it feel.
10:38.68
Al_Qawi
I've taken a break from that from 2017 thank you it's been fun. But yes teaching has been a early great balance.
10:53.30
charukaarora
You.
10:58.00
Al_Qawi
Financially also and also because I really enjoy teaching I All ages all groups of people like because I personally in my practice use a lot of mediums like printmaking So it's sex screen printing is also there and then there.
11:11.90
charukaarora
Um, yeah.
11:17.19
Al_Qawi
Relief printing is also there but there's also watercolor painting and gold leaf and embroidery and stitching and this and that so I feel like if I don't keep you know, um, ah teaching and experimenting with my students I don't myself I don't grow so that that's why I like for.
11:28.43
charukaarora
Um, yeah, okay.
11:36.22
Al_Qawi
ever and ever I've loved teaching and so that's why I like what like yeah I was like counter to make art and teach and that's just the Jony like I think that's and it's also like it's a balancing act if feel if you.
11:38.24
charukaarora
Lovely So that was something that you were very clear. Um, okay.
11:54.57
charukaarora
Um, yeah, yes, yes yeah, um.
11:55.23
Al_Qawi
Understand like there are some basic needs and then there are needs above and Beyond Then if there are certain things that you don't require Then? there's a journey right? You have to understand like if I don't need these things then I is just a want and how. How happy am I going to be the teacher optimiss.
12:15.56
charukaarora
Um, yeah, that's true. So when you decided you wanted to do arts. Um, what happened next? How can you take us through what followed then.
12:30.77
Al_Qawi
Yeah I went to college and thought I'd want to become a the painter and ah really hated O paint like I I have further. Ah.
12:46.44
charukaarora
Is.
12:49.20
Al_Qawi
And then um, go and become this like dreamy. You know every art student has this like I sit in like this place and paint the ocean and and just really really did not like painting and anything except for watercolor I Still don't really like I don't like canvases.
12:54.39
charukaarora
Um, yeah.
13:02.31
charukaarora
Um, oh well.
13:08.76
Al_Qawi
Much and um I only like yeah I just I did I don't know like I just it is never I tried it for a year yeah um and a lot of people like.
13:09.87
charukaarora
I I can hear that. I Love the organicness of watercolors.
13:24.57
Al_Qawi
Eric ought to be this leg. Also maybe if you've tried watercolors. They would think like some people really don't like watercolor and that's why I love teaching watercolor painting because I feel like if you have like a really good paper and if you have.
13:31.40
charukaarora
Um, yeah, yeah.
13:40.90
Al_Qawi
Like even if you have decent paints. It's fine. But if you have really good paper. A lot of people start liking watercolor once they know like your paper's not gonna tear so they like that's the a lot of people have taught watercolor too. This is like the biggestest like pre.
13:46.21
charukaarora
Um, he yeah that's 2 That's 2
13:59.92
charukaarora
Um, you will be found like a magic solution.
13:59.64
Al_Qawi
Like turning point. Oh my God My paper's not gonna tear. Thank you? Yes, ah yo you go? Yeah this like you now start loving watercolor.
14:14.23
charukaarora
So you did your graduation from Chicago school of art I think that how was experienced there studying art.
14:19.91
Al_Qawi
Yeah, yeah, as a school and ah it was It was really good like because as a person who literally only knew watercolor I went there and I got to learn like from. Everything in printmaking to like analog photography to go you know Ceramics Glass glass ah glass blowing and glass cultures and um, it was like you could explore whatever medium you wanted to and.
14:50.77
charukaarora
You late? yeah.
14:54.70
Al_Qawi
You could truly like invest your time in that so it was like you know from bookmaking to papermaking Everything is you know open and you just get to like throw yourself into it and as a student you know like you're allowed to make mistakes in that work.
15:10.49
charukaarora
Um, yeah, yeah, yeah, oh.
15:11.86
Al_Qawi
To make mistakes anytime in your life but like as a student you know you could just do it and no one guesss So does it was really fun and engaging as a.
15:22.90
charukaarora
Now when you you've come back to India do you think like in your experience. Um I think my question is experiencing different modes and approaches in the us and let's say in India. Um, what is your experience of like I know that now you're also doing your masters in India and you've done your graduation in the us. Do you feel. There's any difference in approach. You can say we can.
15:55.50
Al_Qawi
so I ah so I'm not doing a masters in India I'm just doing the car certification program but don't mention it because it was really bad.
15:58.79
charukaarora
Edit it.
16:02.47
charukaarora
Oh Sorry so you're you're doing a certificate here. Um, it's it's maintain on Tv.
16:10.58
Al_Qawi
Um, so I we leaving it this week and know. So yeah I have to remove it because I might be leaving it this week because I have no time for it anymore and it's also so don't mention. Yeah I don't don't have to remove it.
16:19.81
charukaarora
Um, so you don't want to talk about it. You don't want to talk about it. My question basically is okay, okay, um.
16:27.32
Al_Qawi
Um, yeah, yeah, let's not talk about. And yeah, we have an offline conversation about that lead.
16:37.49
charukaarora
No, but I think it it's so I mean there's no harm if you want to just I my question was just talking about experiences of learning in India versus learning in the us and how different approaches are.
16:49.60
Al_Qawi
No no, don't men don't mention this program after remove. But only it so ha. Yeah but I've I've only done this and I actually didn't personally finish it only. So it's like I don't I.
16:53.30
charukaarora
No I can I ask you in general.
17:04.90
Al_Qawi
I to I was I took it up and then Covid went away so I had to go back to work So so incomplete area.
17:09.26
charukaarora
Okay, so I'll give you can you talk a little bit about no problem Alki. We Can you talk a little bit about your work. Um I know your work is um, surround spirituality loss of your mother I Can you take us through About. What goes into your work and talk a little bit about that.
17:33.20
Al_Qawi
Yeah, so um I think a couple of years ago and throughout life I've been a quite a spiritual person and praying meditating or go into the mosque have been a part of my life ever through life. My childhood and my family has also been with me through all of that and through them I learn and it goes on. But um, so yeah, there's a body of work that I was thinking of and making it's called bundagy and it's like prayer Zoy but that then. It has this like motion of like praying in like a circular like 33 times 11 times 99 times and like a whole circle like a pria beads the thusbeep or like a like a rosary so all these works werere like one cycle of these prayery beads. Some of them would be made in either 11 layers or they would be made in 33 layers or something would be written 99 times or the work itself would have like 99 pieces to it so it was like a physical um like putting together of. These prayers or these words and deeds and such and then after like this work was happening. There was this one body of book called thirty three days of abaha or thirty three days of prayer in which I'd wake up at four in the morning which is the time of my panigy. And we would out meicate and then I would start this painting which would have to end by like 1159 of that same day I did this for exact thirty three days and my mom passed away on thirty four thirty
19:18.38
charukaarora
Um, okay, okay. Are oh.
19:28.94
Al_Qawi
And it it was. It was a very um difficult experience because ah while I was making these works they had a lot about passing away or acceptance and hour because I was talking to my mom about that in general and.
19:44.33
charukaarora
Um, but um, okay.
19:46.94
Al_Qawi
I was living in Chicago at that time and so when I was talking to about it even so she would she would tell me things and then the next day the painting would kind of become about our conversation and then it was just one of those like you know it was I would make the work I would show it to her. She would tell me oh this kind this looks like this because there were all these abstract watercolor paintings and so she would tell me oh this kind of feels like you know these when you die you go up from some vessels like just flowing upwards in a downward stream a certain like thing she would put in.
20:08.77
charukaarora
Um, okay.
20:20.87
charukaarora
Um, through.
20:24.55
Al_Qawi
Like you know she would have these comments and then so it was like just 1 thing we were we would share in a couple of you know messages or calls and so yes and none.
20:34.26
charukaarora
So this project so this project when you started did you have like how did this project started like um was was it just something that you were um, experimenting with over there was some grief or something that. Chiur this thought and then this panned out.
20:56.82
Al_Qawi
Yeah, so actually see um my mom's younger brother passed away a few months before she did and so guess is in 2018 and because I was also very close to him and he was.
21:03.41
charukaarora
Oh I'm so sorry.
21:15.79
Al_Qawi
Very fun loving happy person and we were so sudden to lose it so it took months to even think of a process that kind of loss and when I spoke to my mom about that and him and then it became more about, um. Loss and losing people in general and the idea of loss on a larger L and what it means to lose and what it means for the person who's gone. So Then that's how this like started.
21:49.30
charukaarora
Yeah, and I think when you're even talking about it when you're also even talking about it. It feels like these works are and not only an expression of yours but also an expression of your mom because this loss was not not only yours it was also. Ah, loss of her and then like you saying that all all these days you were having a conversation with her and it feels like like her and your thoughts were coming together and then you were making those works.
22:21.57
Al_Qawi
For sure for sure. There was. That's why like I have these like all of them just like kept in one like box in my house So all the works have just been with me because I think that was like the last time I had a sort of collaboration in.
22:40.64
charukaarora
Yeah, so so do you can you? I mean I'm sorry I Just let me know if this is okay, um, what exactly happened like um.
22:41.11
Al_Qawi
Spirit with you know my mother.
22:58.88
charukaarora
While you were making these works and you were speaking to your mom where your mom was fine. Was it something that really happened suddenly or because I'm I'm just trying to understand the work that you were making was also leading with I mean coming from a place of grief but also it. Ended into um, a bigger loss for you. So was it something that you would I mean was she Ill or something and that you were trying to navigate and process that information via your work or that was just completely different. You don't want to talk by. Okay, so.
23:37.66
Al_Qawi
It's not okay, but she was not Ill she passed away and.
23:42.64
charukaarora
Okay, sorry let me know if you I mean oh okay, um so yours, um, another project that you've done is um.
23:45.91
Al_Qawi
But no longer. No let's do this a.
24:01.66
charukaarora
Ah, let letters your mother do you want to talk about that which is one something that I really really like about your work I mean I felt very very close to them because I feel like I lost my mom very suddenly to covid last year and since then I think I don't know how. I don't know if there is a way to process grief I don't know if there is 1 way to process grief I don't think there's only a forward way. There are 2 steps forward a 10 steps backward and everything but I think this is something probably will have to I will have to um. Keep working on it every day of my life. Um I really like that project because I could resonate ever since I love journaling I've been journaling for a very long time but I so I saw a major shift um, in the way I approached. My journal and writing letters after my mom because I felt like I just felt like I still feel like every day when I pick up my journal I feel like I'm talking to my mom and that's that's also how I address i. In the beginning before this I would never address to her but now my my journal has not become a journal but it's also become like a it's it's become I begin with writing to her I begin that this is to her I feel like I'm talking to her I really want to um, talk about this. Ah, project of yours because I feel very close to it and I want to listen what? Um what it is about and what your thoughts are.
25:40.15
Al_Qawi
Um, yes I think these um letters to my mom started actually on my um flight back to ah my mom's funeral I um, started writing to go on my phone on in a book. Just would write to every day and it was just about like these unfinished conversations memories things I thought I would forget everything soami this been almost four years I still write. So it's like a like a never ending process. But so a lot of these works became.
26:11.20
charukaarora
Yeah.
26:19.15
Al_Qawi
Think my practice and I me but gave this like way to keep her alive and find different ways to keep her alive from and for myself. So anyone who wants to and it became more about.
26:21.39
charukaarora
Um, yeah, yeah.
26:38.92
Al_Qawi
Thinking of different ways or different types of ideas to how can um, what would she like or what would she think of certain things I would like write it down thinking like I think maybe she would like. I Think maybe you would like these things. So yeah, ah like and it's a very I have like these books and journals and like sketch books having conversations with her or drawing things that you would like or different kind of ways to keep a person alive and. It's almost like ah and and that's why the works become very sometimes there is like these letters that have been written so many letters have been written. It's like tearing those up and making them into pulp and then just having them like we're having her threads only buying those or her proper ending those.
27:32.20
charukaarora
Um, yeah.
27:36.19
Al_Qawi
Letters to just have like a tangible form of a person just have the person come in different forms or something because I think you tell you keep the person in your memory under the person is you keep remembering them. They still there in some form.
27:37.42
charukaarora
Um, yeah, yeah.
27:51.40
charukaarora
Yeah, yeah, and I also feel like this is something I feel very very very strongly I feel like as artists we we are so lucky because we at least I can vouch for myself. I Don't know how it works for someone else. Um, sometimes Grief gets so hard and so heavy and because art is also an expression art is expression and we as artists have been practicing this every day of like. Every day we've been an artist. Whatever that time is I felt like that that helped me so much more um to channel my my grief what was happening what I was going Through. Um. Into my work because um, it just gave me a place where I could constructively I know ever since she went away my work has become so much more about her because um I don't know it I think it's also an attempt. Keep her close to me and I think there's nothing more close to my my my art to me and more personal and um also a way a way to connect a way to a relationship because I feel like with people your relationship is like just to way like it's between you and them. And I felt like I feel very I feel very grateful that I have something that I've been able to or I'm trying to every day to um, reconnect with her and create that space even via be even if it's via art but I don't know how that works for anyone else. But I feel Like. Um, as creators we are very grateful to have had um the means to express ourselves into into a place like that.
29:54.70
Al_Qawi
For sure I think it's It's definitely um, good to be able to so for me I mean I I think I just never thought of it I Just never thought of why or how or what I make and it's just like. It's happening. It's being made and you're doing that like that's why I think I am never once the work is made I'm also not very married to it. It's like very few works that I'm I'm okay with like giving them away selling them. Whatever it is. It's like.
30:22.10
charukaarora
Um, okay.
30:31.43
Al_Qawi
Once that moment or that emotion has been expressed I think I'm okay because it's then there with it like ah there like it's done. It's the memory has been expressed and it exists now in the world to see and I think that's why that's one of the other things like I'm not very good at.
30:35.13
charukaarora
Yeah, yeah. Now.
30:52.80
Al_Qawi
Keeping like certain like things like I think and they just I can this made and then it's done. So it's like and more what else me.
30:58.21
charukaarora
Yeah, but also yeah, you're right? You're right because we have these thoughts a lot of times even especially with journaling writing there's so many thoughts that go in our mind but when once you put it down on paper when you draw it out or whatever weight that you express it's gone. It's It's no longer like. Gone in the sense that it that heaviness it It helps you relieve that heaviness and it lets you go out in the it helps you let that thought go out in the world where whatever that is ah and can you talk a little bit like how did these work start like did you.
31:27.99
Al_Qawi
Um, yeah.
31:34.66
charukaarora
I Know that like I read about it where you developed like this language which which was off your own. Do you want to talk about that.
31:42.45
Al_Qawi
Yeah, so I mean um, what happened was actually ah um, after my mom passed away I genuinely did not make art for a very long time I would not join love no I was never into journaling. It never happened that I would not um. Draw sketch every day be like yeah I would draw sketch. It may like many days of the week but it was never in 1 place. You know it was not in a book card. It was just like draw sketch and put the paper away somewhere no way disormanized, but it was um.
32:15.83
charukaarora
Um, the if.
32:21.38
Al_Qawi
Yeah I think when my mom passed away after that for many months I didn't really want to do anything came back to India I just moved back to India moment and I started. Um I was working for a couple of months and space 1 vanit in bomby. Residence and um, after that I will I think after a couple of months almost a good year after my mom I started working on these letters and about like a few months before a year sorry nine ten months after mom past. Started working on these letters that I was writing to I started painting them so I think I went back to watercolor as a medium of comfort start painting and drawing these out and these were genuinely. The script started. Was very you could recognize it. You would know what I was seeing and that was something I did not in my previous works. So so want that I will never would want people to know what I'm saying not because I'm saying anything important. It was just something like I was that it was between me and my mother and.
33:20.23
charukaarora
Yeah, want of course. Absolutely.
33:33.50
charukaarora
Absolutely.
33:35.61
Al_Qawi
It became like this thing where it was like it was and it was genuinely not the conversations were never like I was never saying anything profound or intellectual. It was just general conversations and so these conversations helped me to certain extent and it just.
33:48.00
charukaarora
Yeah, yeah.
33:54.31
Al_Qawi
I started making them and they then brought me back to making art because for that very long time then I was not making art. It became thoughts just kept spidering and then when I did start making work. It became all the work became about her and then um.
34:02.98
charukaarora
Yeah, yeah, absolutely.
34:13.62
Al_Qawi
I started using her clothes within the work and started using her things within my work and you know like this stuff like crochet or embroentry and things like that were things that she taught me like being a lawyer herself. She was also very interested.
34:26.60
charukaarora
I Am yeah oh wow.
34:33.37
Al_Qawi
Otherwise like ah and she would also like she crochet and neat and um embroider and this and that and all of these so things she taught me as well and so they when they come into my work. It becomes a lot like to do with her and like it's like bringing her.
34:49.87
charukaarora
Um, yeah.
34:52.79
Al_Qawi
Physical presences into these works which so in the initially the paintings don't have like how physically in them but then a lot of the textile works. So some of the prints made from textiles are also like from Households so certain things are that and.
34:59.62
charukaarora
Um, yeah.
35:11.80
charukaarora
I Love this I Yeah I can really resonate this I can really resonate with this because I feel exactly the same I spent I spent so much time with my mom. My mom is like a.
35:12.60
Al_Qawi
Help me um to come back.
35:27.75
charukaarora
Big-time fashion enthusiast like she was so obsessed with clothes and like she would I remember like while growing up. Abra was also very cultural rich in the sense of art like craft ah employries and architecture and all of that and we would go into alleys and like you know thrift materials and fabrics and. You know she she was so obsessed and then we would go to taylors and you know pieces thing together and you know now now I've brought back embroideries and embellishments and um patterns and like she was obsessed with these prints and these indian trains and but. Some way I I feel like every time I'm I I feel very very more like even more conventionally because as artists like people always think I before at least I used to think about this um about like oh if should I do this or not. But today. I'm only driven by that memory like I want to revisit that time I want to relive and I feel like every time like I'm doing something I feel like oh yes I mean I'm reliving that idea reliving that moment and also kind of taking forward her legacy I feel that is very important to me I feel like. What she believed in what she who she stood for in whatever way I can but I still want to kill like I want to let that keep like it should keep going and I feel like in some way within my own work I want to I keep. Keep that thought in my mind that I want to keep doing this because I love it. But also because I want to keep her legacy forward.
37:05.60
Al_Qawi
But sure I think that is definitely like I feel the same and I think it it would be nice if after me also people knew my mother and I feel just that.
37:16.81
charukaarora
Yeah, yeah Island add.
37:23.84
Al_Qawi
And not for anything even just because you know you love the person so you feel you want and you want them to be present.
37:27.98
charukaarora
Yes, That's true. Yeah, Absolutely yes and we're always like we all will eventually um you know these we will always we all will become stories just um, someone we always like I think. They they I think we are fortunate to have the pleasure to be a part of their story and to to just hold onto that till we are here.
38:10.20
charukaarora
Okay, yeah I should tell me something Do you want to talk about what you do I Know we've already um spoken a lot about this like about a couple of things So before we go into the rapid fire I Just want to ask you.
38:09.42
Al_Qawi
I Didn't go. Yeah.
38:28.20
charukaarora
1 more question which is what is young artist support young. So young art support and how did that young art support. What is that? How did that come to life and what are you doing with that.
38:31.50
Al_Qawi
Um, Arts about no young arts about.
38:42.70
Al_Qawi
Um, so yeah, so young art support actually um, came to life because we I also work with copyat a that runsy boxes and in different um aspects in Bombay and all over India actually and.
38:52.15
charukaarora
Yeah.
39:01.19
Al_Qawi
Doing this carpi art support for like artists and selling their artwork during covid and so we thought of a lot of students that approached us and I spoke to them and they wanted something of that model for even younger artists who would be that. Just graduating from college or have been like a year out into the world and covid hit so um, ecta aishhe and I we started putting open calls out to colleges and.
39:39.47
Al_Qawi
Actively started selling these art works commission free on the youngnggart support page on Instagram so that's how it started and then now we're doing a in-person exhibition called emmors curated by Charli Vadwaana and so ah, in collaboration with. Ka artti and supported by somayat trust at Somaya with yabija university in Mumbai. It's opening on the nineteenth of March and its second India art fair parallel event and yeah, so very, really excited where this is going and we're hoping to be able to take it.
40:02.10
charukaarora
Um, yeah, oh Wow yeah.
40:16.53
Al_Qawi
Different cities and have more younger artists join in and have more like collaborative exhibitions, shows and residencencies and talks.
40:29.27
charukaarora
Amazing. Thank you so much alkavi I Really appreciate. Thank you so much I know this must not have been an easy conversation and I'm really sorry in ah at any point I made you uncomfortable or.
40:47.35
Al_Qawi
Um, not at all.
40:48.49
charukaarora
You know I just I just I Just want to say a big thank you for opening up for sharing your work your thoughts and who you are and I'm I'm sure you will You will only shine brighter from here. So. Leaving the seriousness apart. Are you ready for the Rapid fire.
41:10.73
Al_Qawi
Um, yes, ah.
41:13.14
charukaarora
Okay, so let's have some fun. Okay, so you don't have you a you have to be quick b there's no right and wrong just give me anything that comes to your mind first. Okay are you ready. You ready. You have to be ready. Okay, so here we go 1 thing you want to convey through your work in the arts. 1 thing quick.
41:32.00
Al_Qawi
I'm scared.
41:35.98
Al_Qawi
Ah, okay.
41:47.77
Al_Qawi
Oh my God Um, one thing I want to convey is like I think it's yeah happiness. But it's loss I don't know but I want to convey know.
41:49.92
charukaarora
When.
42:00.35
charukaarora
It can be okay, next question, what's that 1 board that describes you the best.
42:09.20
Al_Qawi
Happy.
42:12.15
charukaarora
If you could have a studio anywhere in the world where would it be.
42:16.30
Al_Qawi
Um, and be at home. Only.
42:21.20
charukaarora
Home home person Momba Your biggest source of inspiration.
42:22.50
Al_Qawi
Um, bomby it's.
42:30.42
Al_Qawi
I Think my mother.
42:33.28
charukaarora
Who is your favorite woman artist.
42:35.92
Al_Qawi
Um, is it ena.
42:41.15
charukaarora
Who's your go to person when you're in trouble or in need of advice.
42:44.80
Al_Qawi
Um, my aunt milo for my mom sister.
42:49.94
charukaarora
Oh wow like a massi. Okay, okay, this is a little more than one bird. Can you I'm sure there must have been many but can you recall of 1 moment just one one moment where.
42:52.77
Al_Qawi
Yes.
43:08.31
charukaarora
You felt grateful to be an artist be teacher and can you just share that moment with us.
43:14.28
Al_Qawi
I think um, it was when my father actually first saw my artwork so he was the first show he attended it was in Bomb Bay on it wasn't it was like this open studio at the space 1 one studios and I see my all my family came in my.
43:29.65
charukaarora
Um, oh wow.
43:33.14
Al_Qawi
Especially because my father was there and was very nice because it was the first time you was able to attend like a show show kind of thing and in person see the word put up and yeah's very grateful for that and.
43:39.35
charukaarora
In person. Yeah. Oh wow! Lovely. Okay, if you were to meet younger alkavi today. What advice would you give her.
43:56.71
Al_Qawi
How tenor to chill out and have some fun in college and stop studying so much.
44:04.88
charukaarora
Best advice I think we should give that advice to ourselves from any like just have I mean life was too short to so seriously I'm also trying very hard on that.
44:06.30
Al_Qawi
You pay. Ah.
44:12.54
Al_Qawi
Yeah, stop taking yourself so seriously.
44:22.30
charukaarora
I'm going to take that advice from you now shout out to an artist. You're especially loving on social media right now.
44:28.31
Al_Qawi
Um, ah have so many artists have to only choose one so many? yeah um, yeah I love ahimaraa and love shivanhi Lada obviously love china la no
44:32.96
charukaarora
Go for so many? No no go. We love the love.
44:42.13
charukaarora
Um, yes.
44:46.85
Al_Qawi
So many ah as an artist one artist do be a charria but everyone loves tovi and yeah Benita Mugi She has a sho right now and Sabiha do hadwaa and so many more but I will not stop.
44:50.73
charukaarora
Absolutely.
45:01.44
charukaarora
So I'm going to anyone who's listening. You can find all these artists alkavi has mentioned in the show notes and any other any other link that we've had in this conversation will be in the show notes including Alkavi's work all her links and everything my last question. As a woman artist. What is that one advice that you would like to give people coming behind you.
45:25.26
Al_Qawi
I Think it's just to be confident about your work and be you open to conversation.
45:33.82
charukaarora
Love that. That's it. Thank you so much. Thank you Thank you for this? Thank you, Thank you so much for the lovely conversation and I only wish you the best and I hope to see you soon again.
45:38.66
Al_Qawi
Um, thank you? So so much for having me.
45:52.73
charukaarora
Perfect bye.
CATEGORIES: