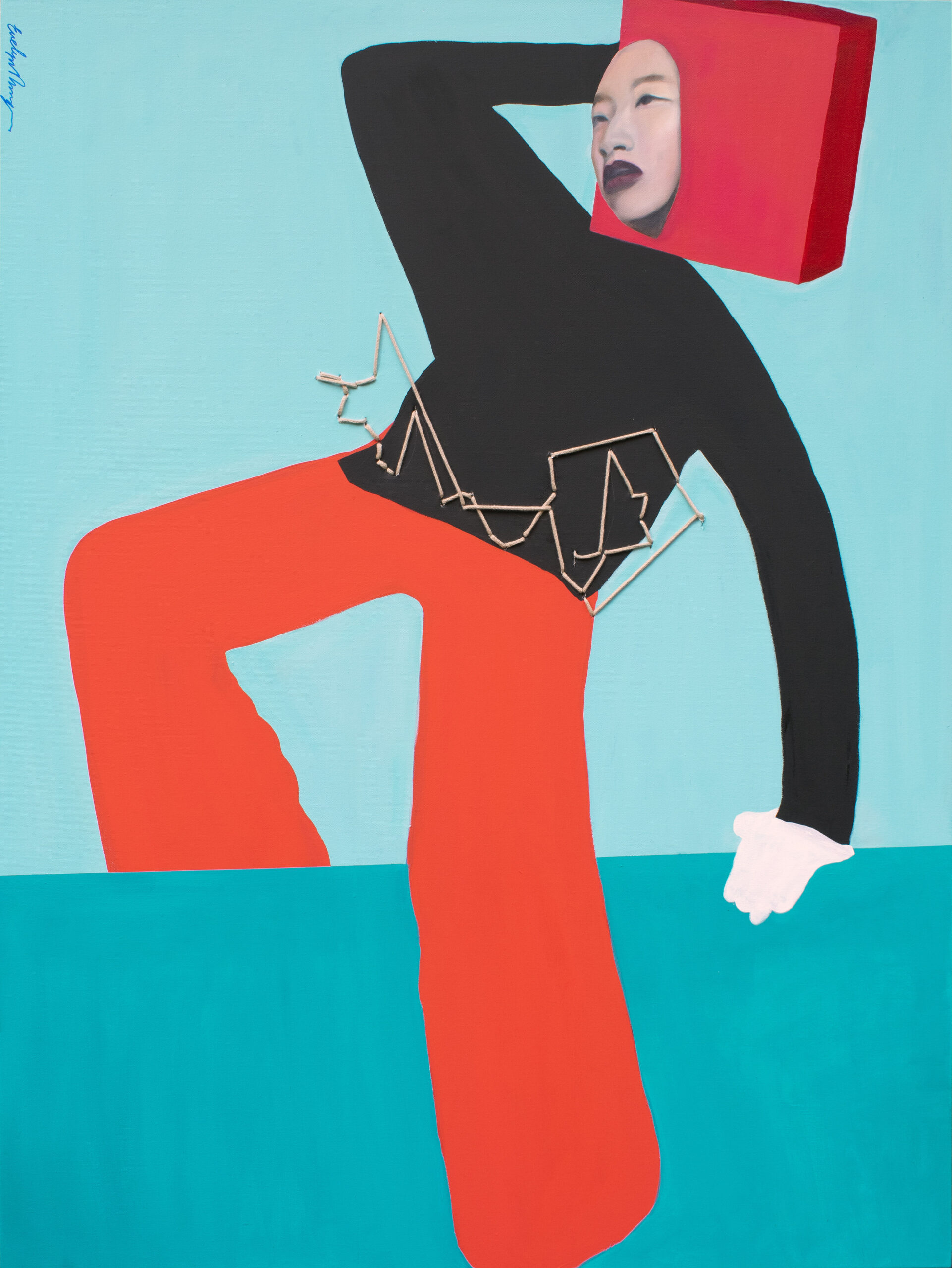 Evelyn Morgan
About the Artist
Evelyn Morgan is an artist and painter based in the UK. Evelyn was traditionally educated with a Graphic Design Degree, however, went on to work in business management for over 6 years. Evelyn could not hold her creativity and passion for painting any longer and two years ago decided to quit her job and pursue a career as an artist. Since then, Evelyn has been featured in Create! And Fad Magazine and catalogues and collections for Saatchi art. Evelyn has also been in exhibitions in London most notably The Other Art Fair in London and The Holy Art Gallery in London where she won first prize for the exhibition.
Artist Statement
My work is a mixture between abstract lines and shapes and portraiture. I've developed my style by experimenting using digital means to play and manipulate with images to then be painted on the canvas. I cannot help but see all my works as designs but, while everything I put on the canvas is thought out and planned, the design and creation of ideas are intuitive. I see my work as a reflection of myself, it reflects my thoughts, feelings, mood or even a phrase.
A big inspiration in my work is fashion photography. This comes from growing up surrounded by magazines. I fondly remember buying fashion magazines because I wanted to see more than anything else the latest advert images and special photographed collections. In my work, I work like a collage artist taking images and then creating something new using shapes, blocks of colours, lines, and portraiture.
Ultimately, my work reflects my joy in colour. Looking at new colour combinations and mixing colours I have not used before gives me the greatest pleasure in the creation of my works, which I believe makes what I am going to create next exciting.
How do you interpret 'Ready to wear' in your work?
'Ready to wear' to me is the embodiment of my work. It's about being inspired and using clothing to tell a story. Enabling me to tell a story about my thoughts and feelings, using this to express myself and who I am. All my work and ideas start from looking at fashion and fashion editorial. Considering the shapes and colours of clothing gives me great inspiration to convey the narrative which I want to portray. While I use flat colours and shapes in my work, my work has rhythm, rhythm which I see in clothes and fashion design.
The series in which I have submitted is called 'jack in the box'. It's about a time in my life when I put my creativity away to be accepted in the corporate world, where I lost interest in my true passion for art, design, and fashion. However, like all jack in the boxes, they burst open and cannot be contained. That is what happened to me and that is why I quit my job to become a full-time artist. It then came later to me that clothing and fashion embodied all the things I love, lines, shapes, colours, and expression, they also tell a story, convey culture, and express a mood, therefore, it is my biggest source of  inspiration.