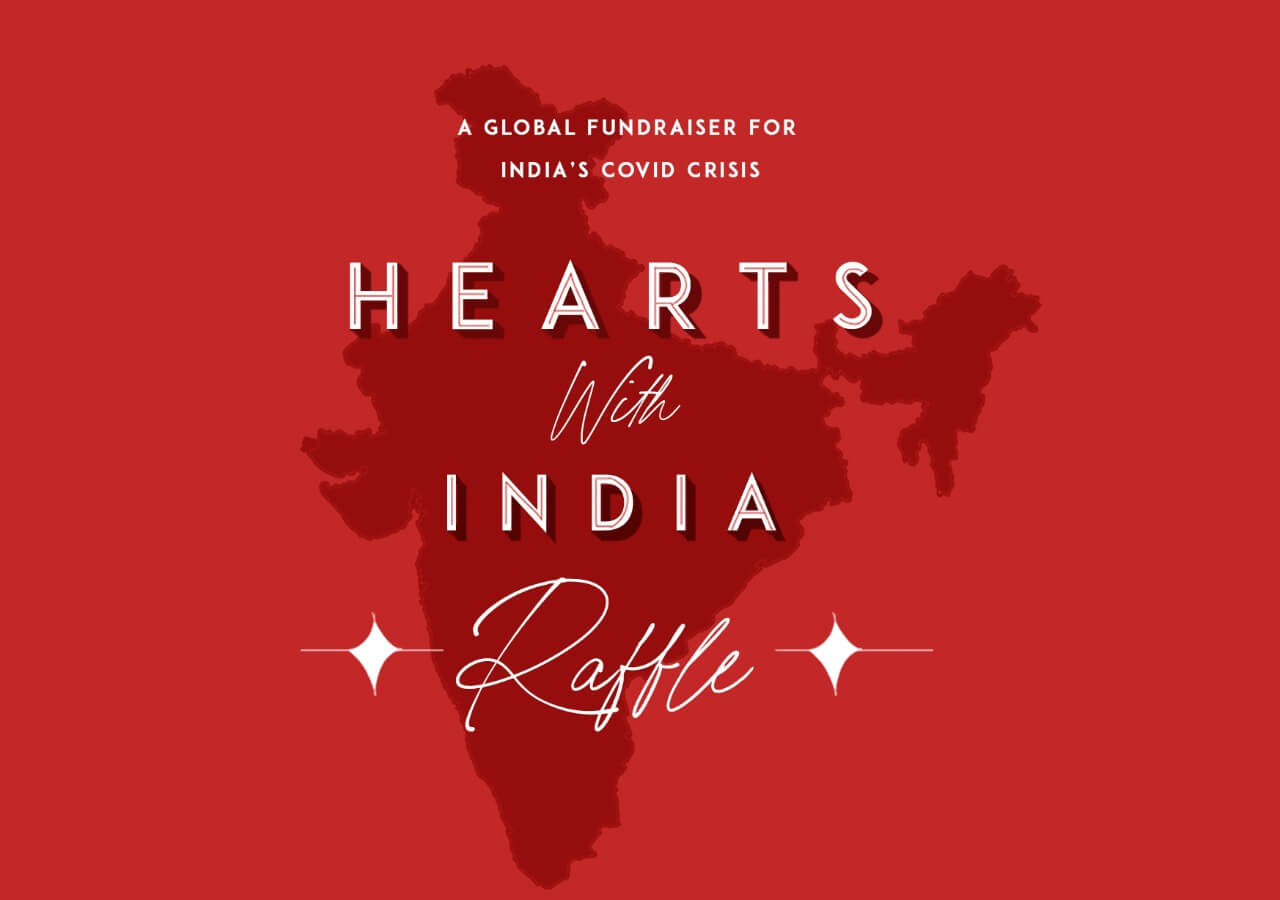 Episode 13: Hearts With India Raffle- A Global Fundraiser for Covid-19
The Second Wave of Covid-19 has led India into a medical emergency with over 3,50,000 cases a day, casualties going uncounted and constituting 40% of the daily cases globally. Along with the severity of the disease, people are suffering from the lack of health infrastructure in the country. Patients do not have access to Breathable Liquid Oxygen, enough Care Centers for Patients, Hospital Beds, Medicines, and ICUs.
There is an IMMEDIATE need for medical help, especially in the rural parts of the country with insufficient resources and infrastructure. In response to this, we are launching a health care mission to support these patients by donating all our proceeds to procure medicines, oxygen cylinders, and other equipments for Covid-19 patients.
One Easy Step to DONATE & ENTER the Raffle:
1. Click here to donate via Milaap 
(make sure to enter your name and email so we can contact you!)
For further details, check out our website: artstoheartsproject.com
Reach out to us on Instagram: @artstoheartsproject