Are you looking for the perfect gift for an artist in your life?
Because we know Finding a present that an artist will genuinely appreciate over the holiday season can take time and effort. If you have an artist in your life, you know how difficult it can be. You've found the ideal site if you're seeking inspiration for a holiday gift idea to give to a family member, friend, or colleague who is an artist.
The following is a list of over 15 unique gift ideas that are sure to be appreciated by any artist. We've got you covered no matter what form of visual art they're interested in, be it painting, sculpture, photography, or anything else.
Therefore, have a look, and you should be able to select the ideal present for the creative person in your life to open on Christmas morning!!
Art Supplies
1- Prina 76 Pack Drawing Set Sketching Kit, Pro Art Sketch Supplies with 3-Color Sketchbook, Include Tutorial, Colored, Graphite, Charcoal, Watercolor & Metallic Pencil, for Artists Adults Teens Beginner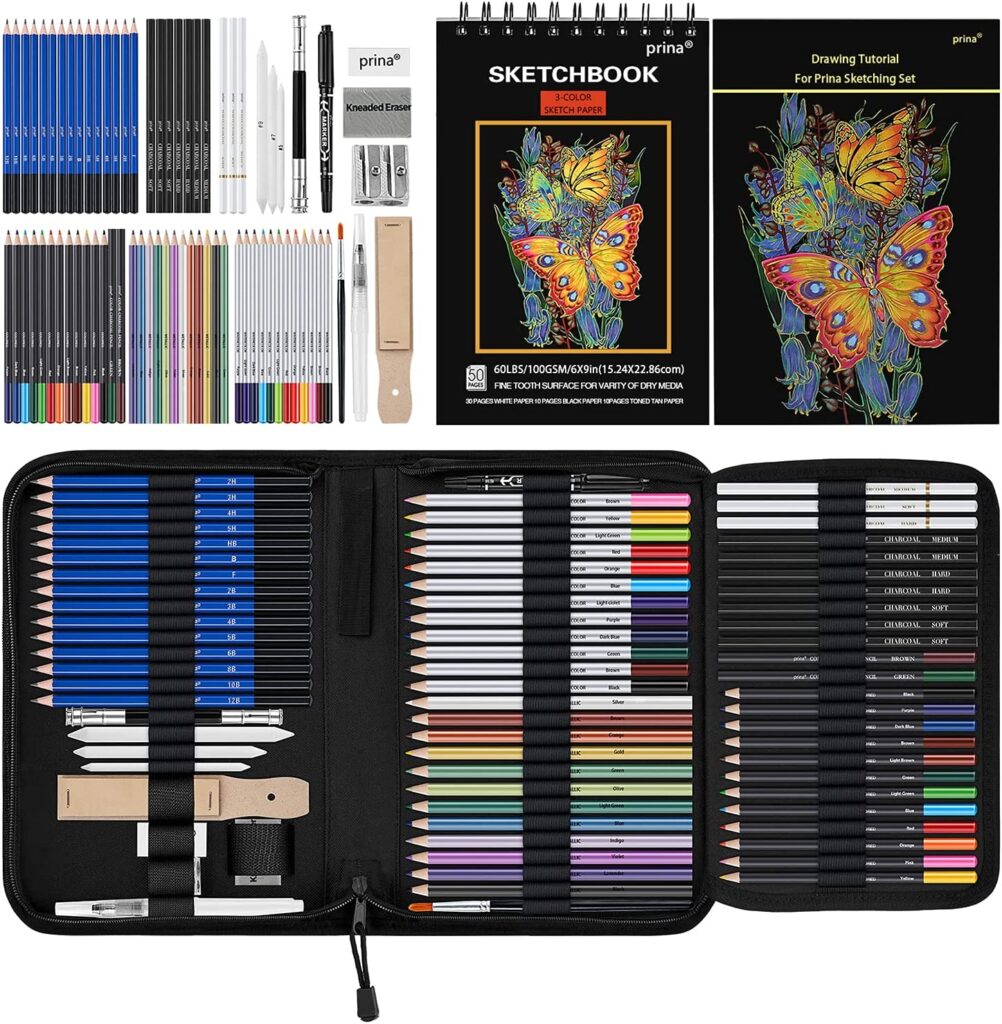 2- VISWIN 48 Pcs Large Acrylic Paint Set with Easel, Painting Kit with Wood Tabletop Easel, Canvas Paint Set, Brush, Palette, Knives, Painting Set for Adults, Beginners, Students, Artists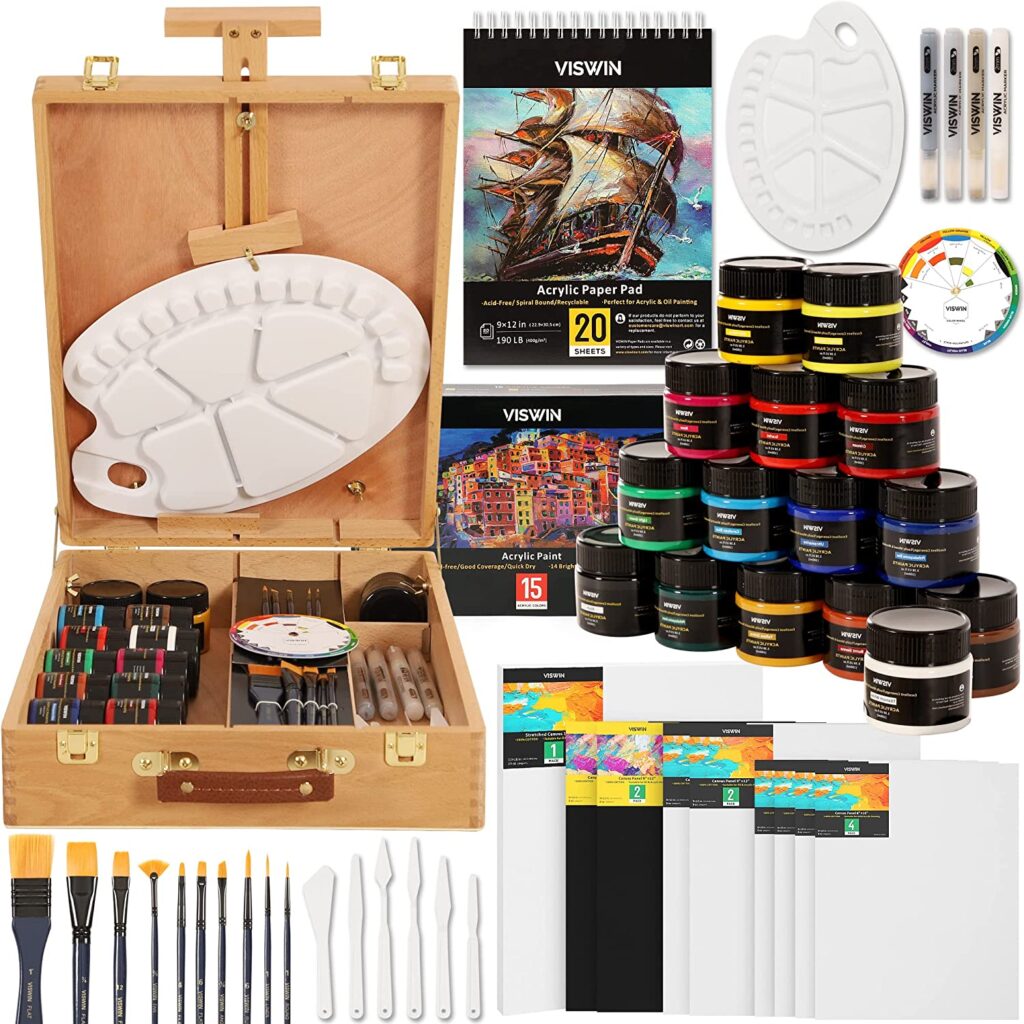 3- Blikable – Glow in the Dark Acrylic Paint – Fluorescent Paint for Canvas – Neon Craft Paint – Blacklight Paint Set – Art Supplies for Adults – Gift for Artists – 9 Colors, 25ml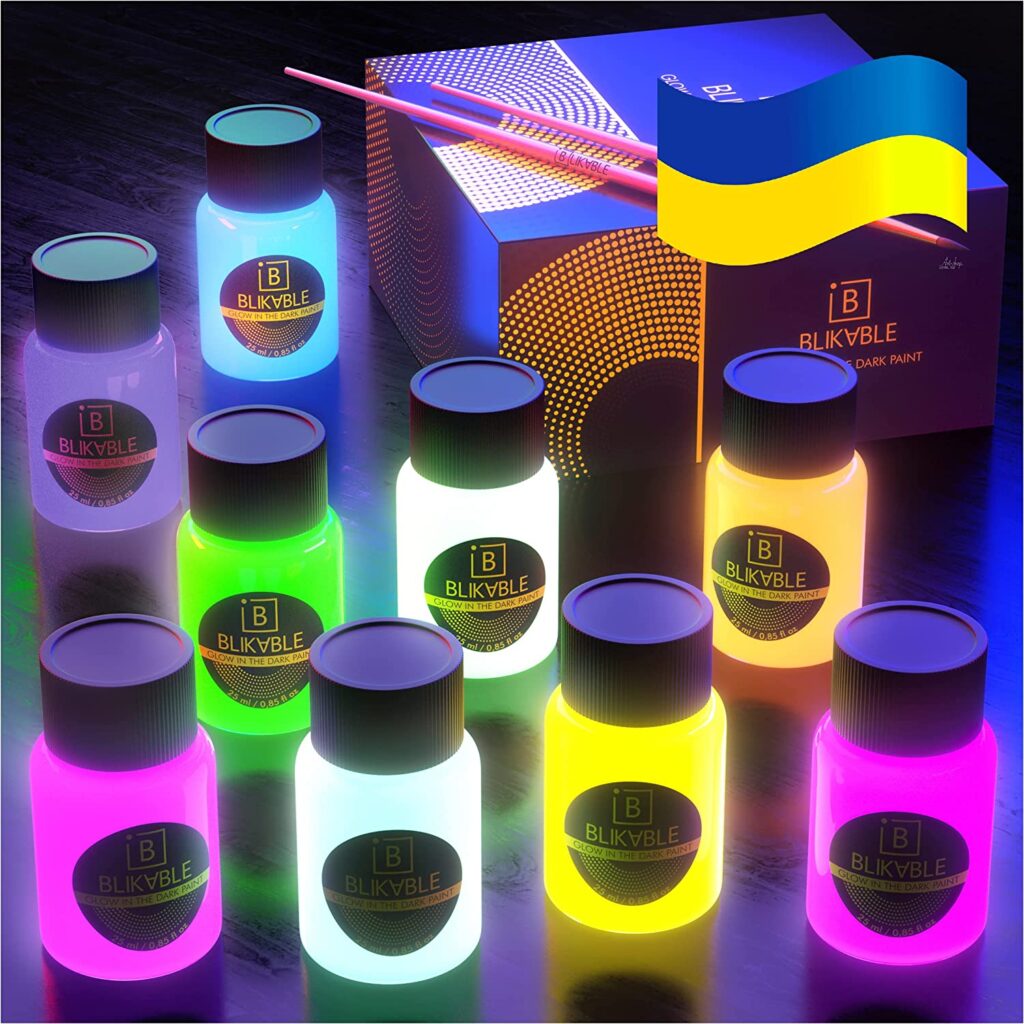 4- U.S. Art Supply Grand Cayman Extra Large 2 Drawer Adjustable Wood Table Sketchbox Easel, Paint Palette, Premium Beechwood – Portable Wooden Artist Desktop Case – Store Art Paint, Markers, Sketch, Draw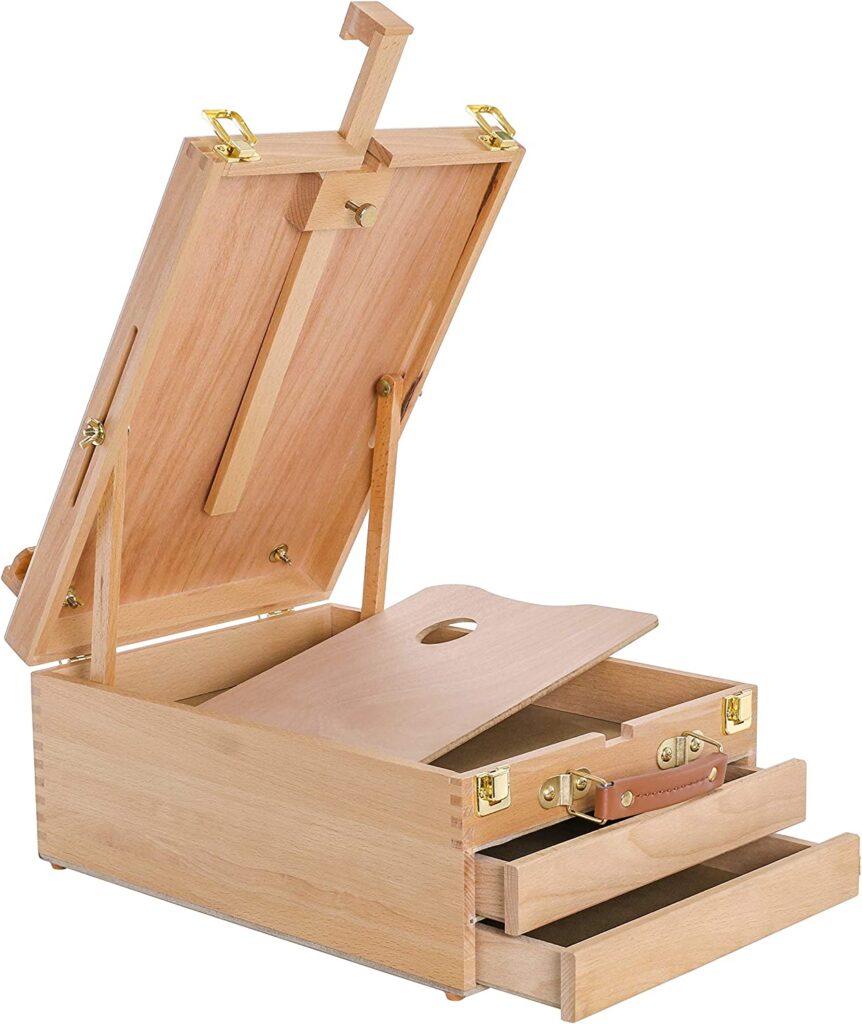 5- MEEDEN 41Pcs Professional Artist Oil Painting Set with Sketchbox Easel, 13 Tubes x 50ml/1.69oz Oil Paints, Paintbrushes, Canvas Panels & Other Painting Supplies for Artists,Beginners, Adults & Teens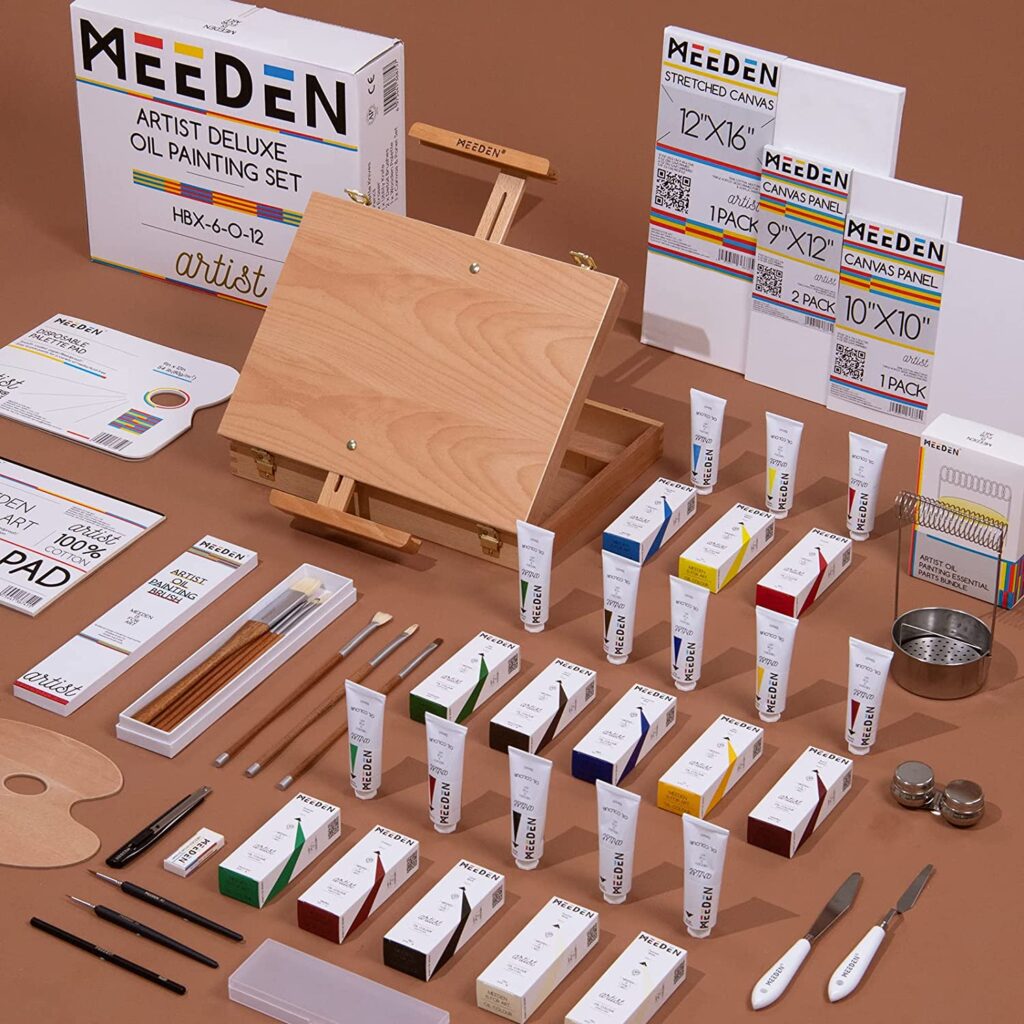 6- Watercolour Brush Pens – 12 Vibrant Colouring Pens & 1 Blending Brush – Premium Quality Art Supplies Featuring Soft, Real Tip – Perfect for Calligraphy, Lettering, Adult Colouring – Creativepeak™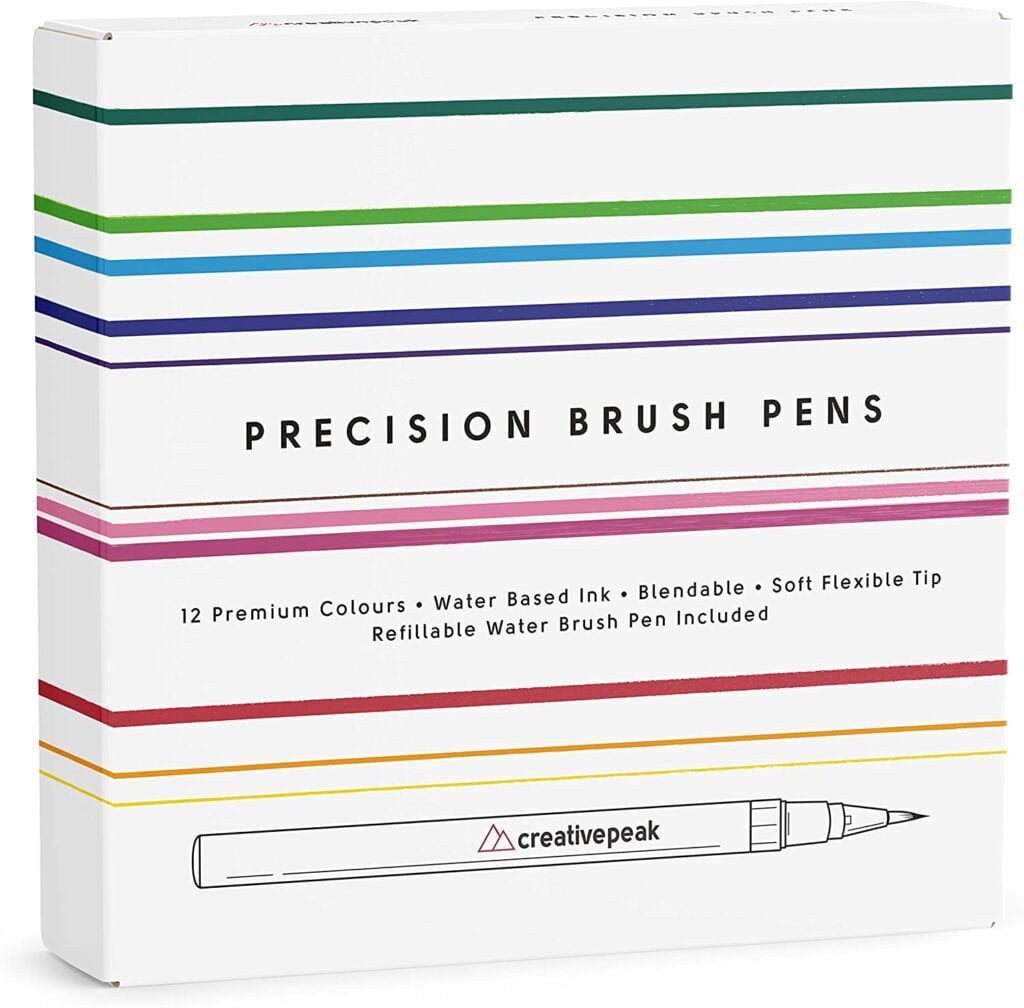 Sketch Book
1- Vintage Large 10-inch Tree of Life Leather Cover Blank Book Spell Book Drawing Sketch Book Christmas Gift for Men & Women Office Product – Day-to-Day Calendar
2- SuFly Hardcover Sketch Book 9×12, 60 Sheets Artist Sketch Pad 90lb/140GSM, Thick Sketchbook for Drawing Ideal for Kids, Teens & Adults, White
3- Mixed Media Sketchbook 8.11" x 8.5" | Spiral Bound Sketch Pad With Thick, Heavyweight Paper, 200 GSM, 120 LBS | Art Sketch Book For All Wet & Dry Media – Watercolor, Paint, Pencils, Charcoal, Pens | 60 Sheets | 2 Pack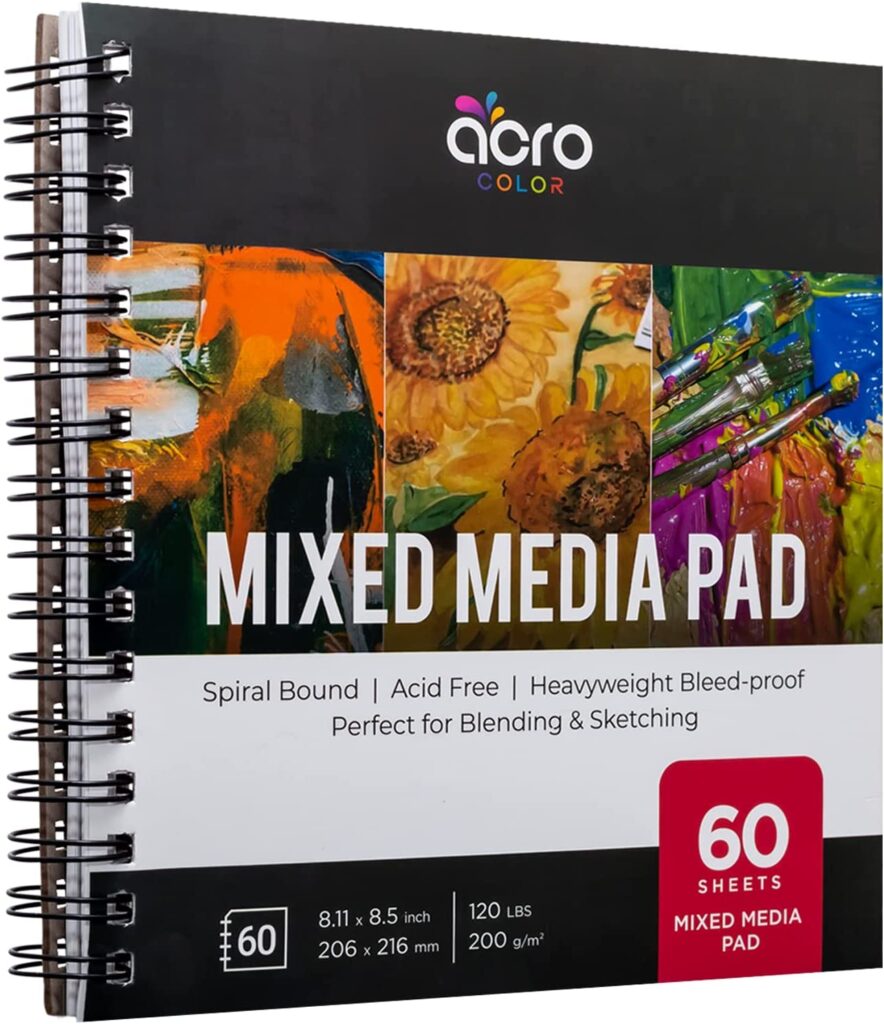 4- U.S. Art Supply 8.5″ x 8.5″ Watercolor Book, 2 Pack, 76 Sheets, 110 lb (230 GSM) – Linen-Bound Hardcover Artists Paper Pads – Acid-Free, Cold-Pressed, Brush Painting & Drawing Sketchbook Mixed Media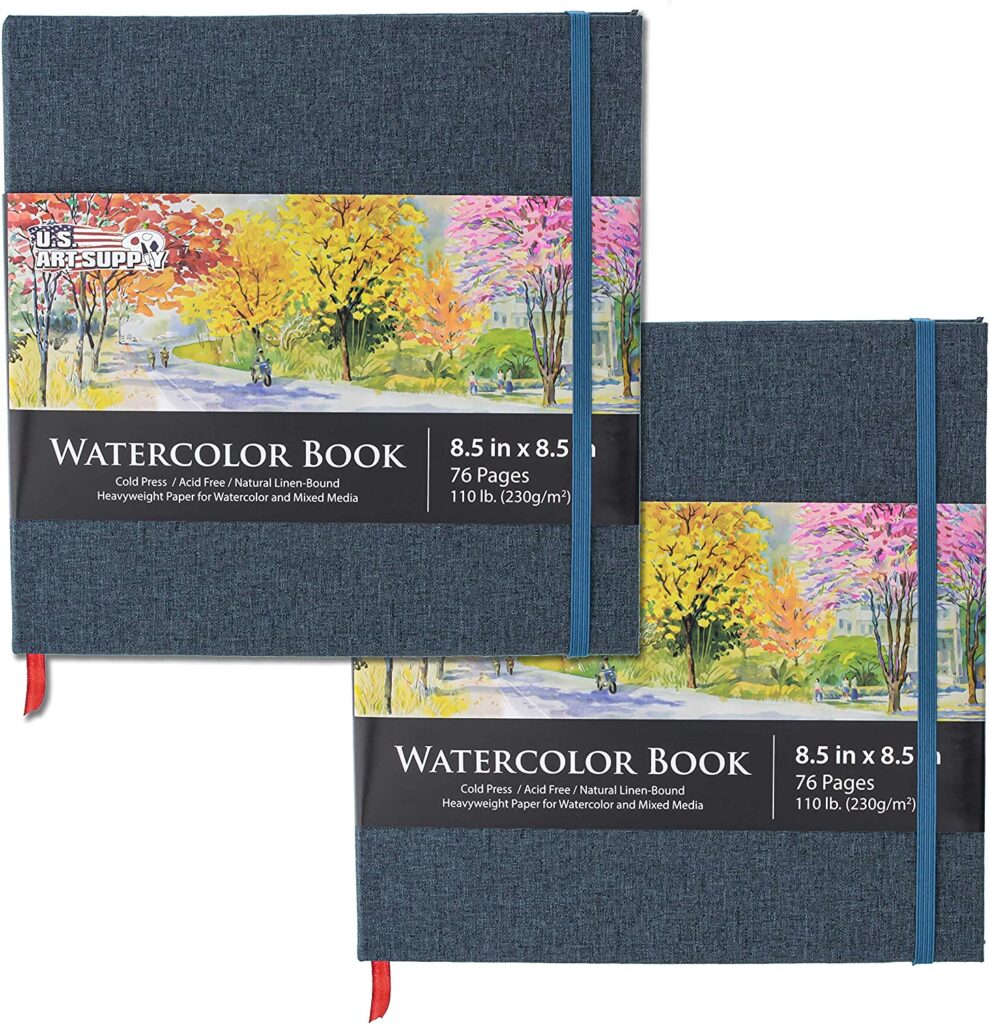 Palettes
1- Transon Paint Storage Palette Box 24 Wells Airtight Stay Wet for Watercolor, Gouache, Acrylic, and Oil Paint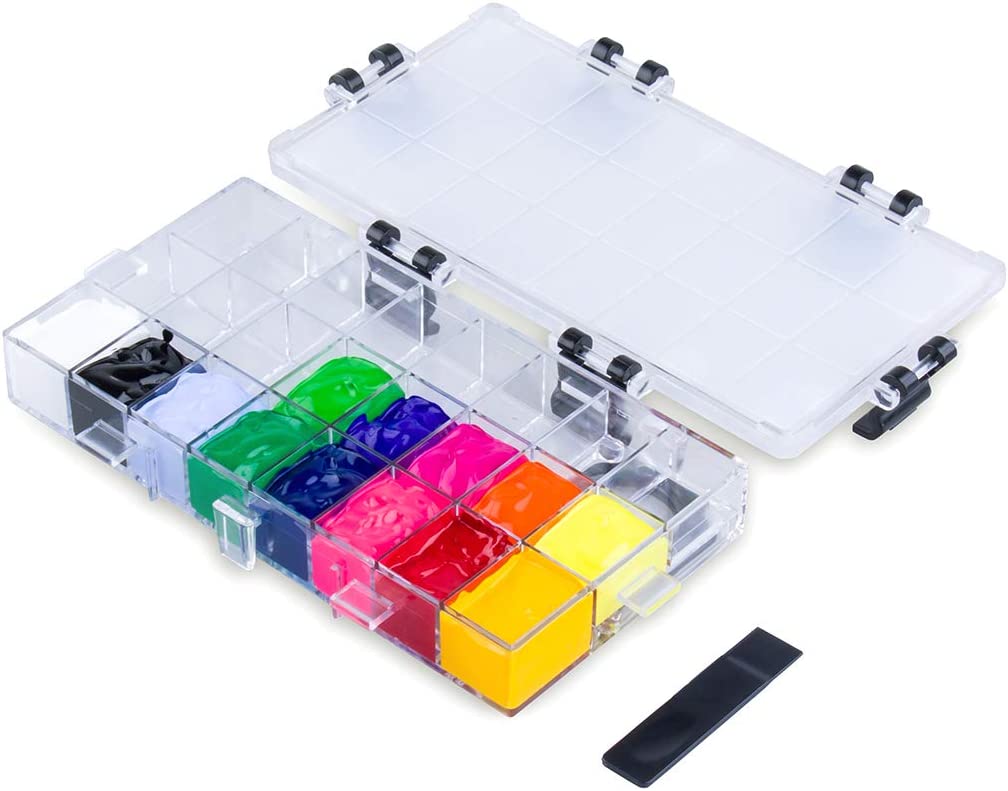 2- Paint Palette for Acrylic Painting, Portable Paint Palette with Lid and Strap, Gouache Palette Airtight Travel Paint Pallet for Oil Painting, 16 Wells (Black)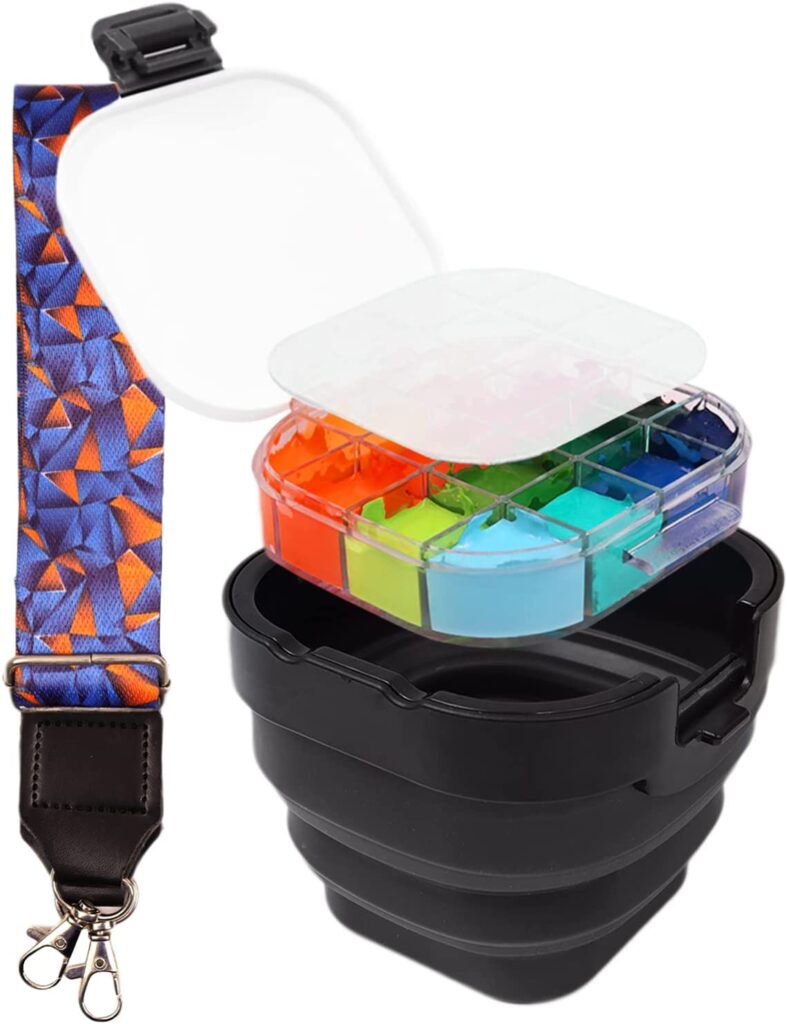 Paint Brushes
1- Golden maple Artist Paint Brush for Acrylic Watercolor Oil Painting. (Travel Paint Brush)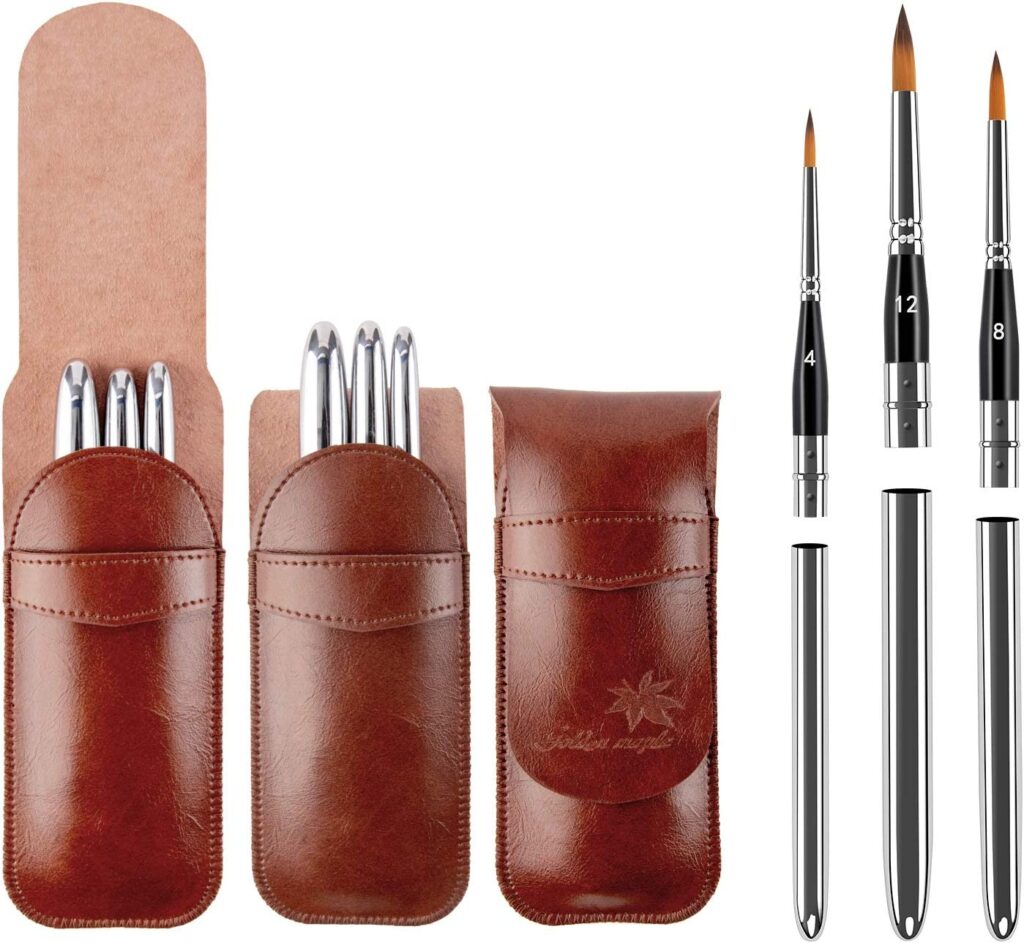 2- Transon Artist Detail Paint Brushes with Case 15pces for Model Miniature Painting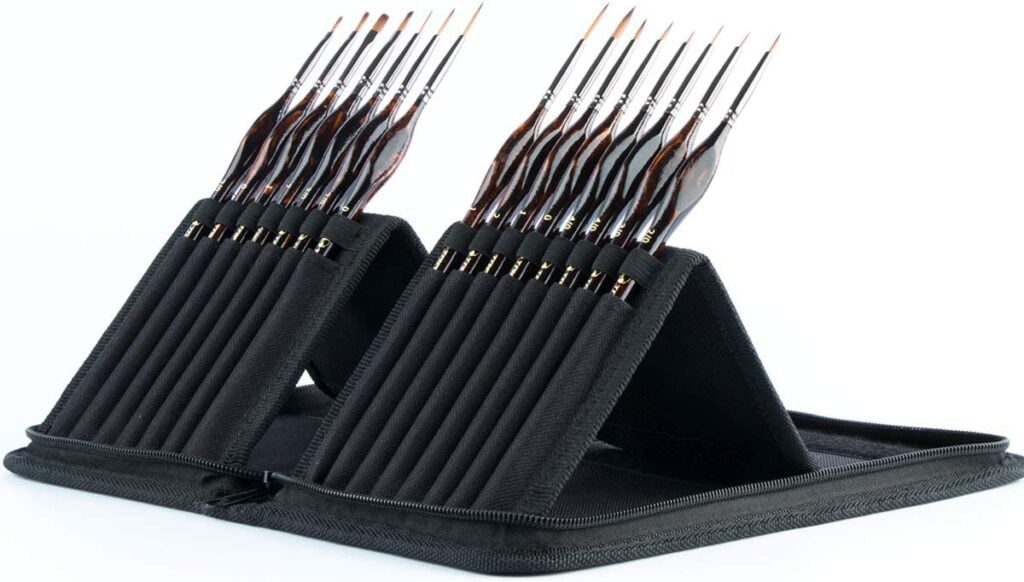 3- DUGATO Artist Paint Brush Set 15pcs Includes Pop-up Carrying Case with Painting Knife and 2 Sponges for Acrylic, Oil, Watercolor, Art, Scale Model, Face, Paint by Numbers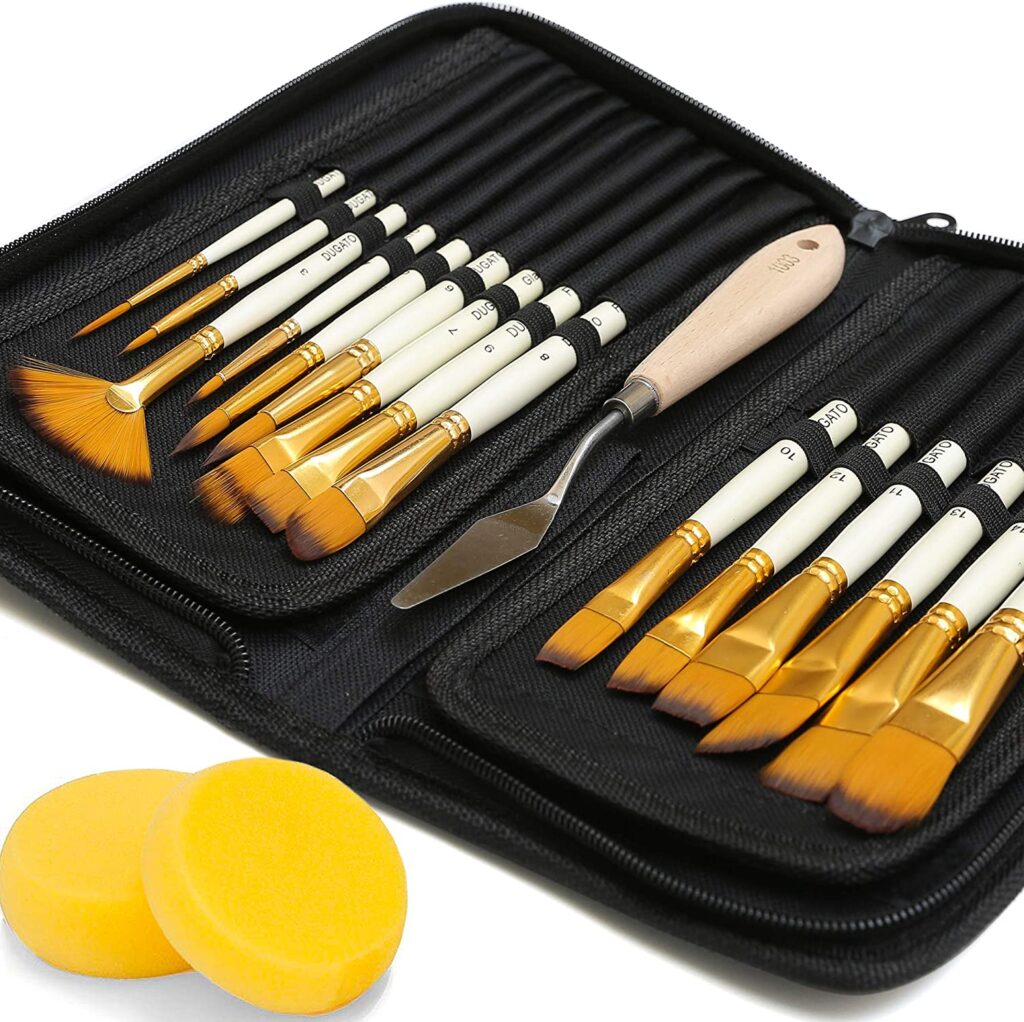 Canvas
1- Magicfly Stretched Canvases for Painting Pack of 10, 8X10″, 9X12″, 11X14″ 4×4″, 5X7″ |2 of Each|, Stretched Canvas with Display Bracket, Premium Cotton , White Blank Canvas for Acrylic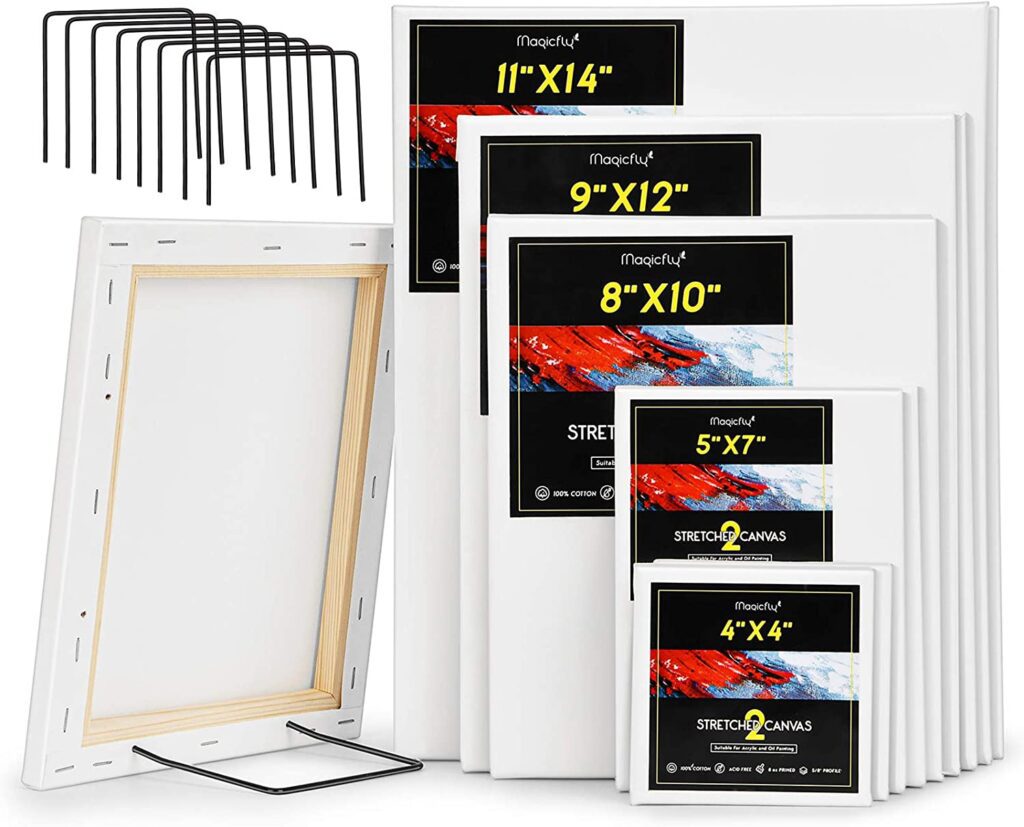 2- 24 Packs of Canvases for Painting with 4 Mini Easel, Canvas Panels for Oil Watercolor Canvas Painting Kit 8×10 5×7 Hexagon Round Rectangle Small White Blank Canvas Boards Bulk for Kids Adult Canvas Art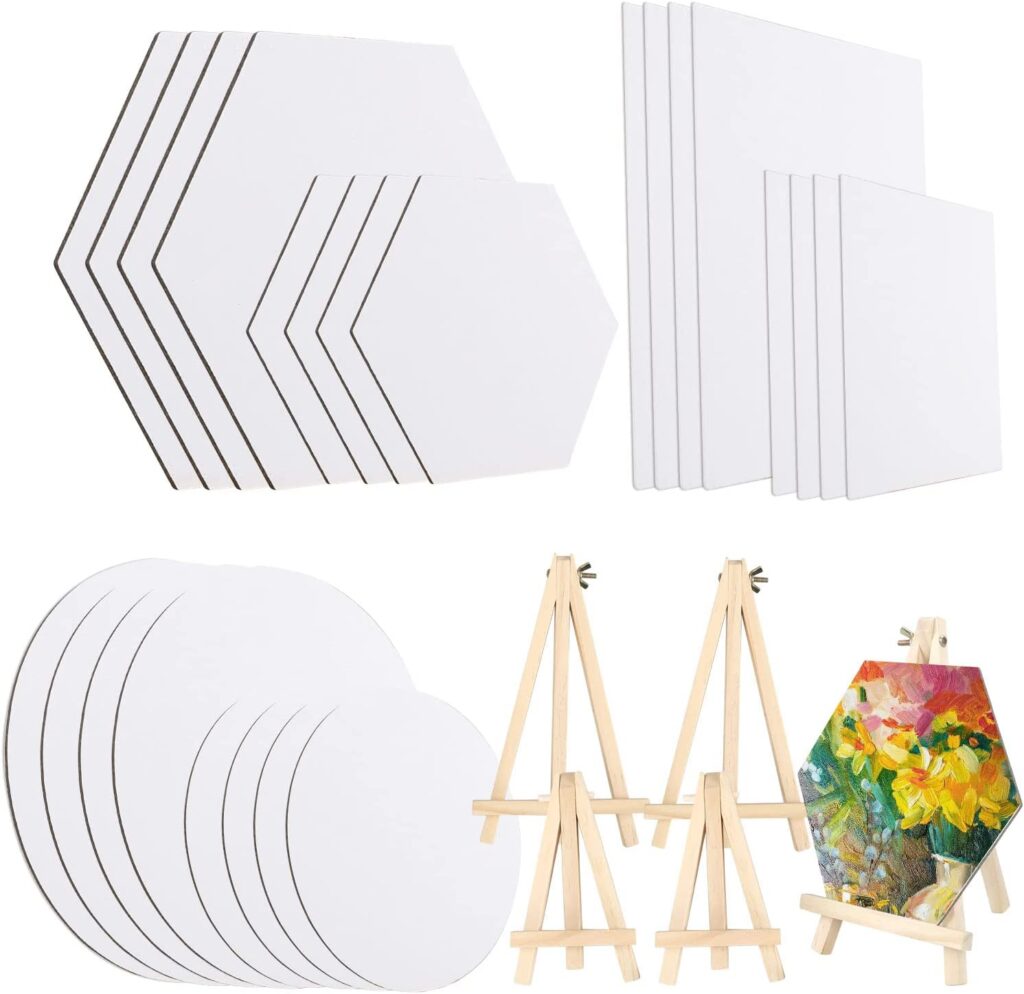 3- ESRICH Canvases for Painting Blank Cotton Canvas Boards 21Pack with 7 Size 4*4″, 5*7″, 8*10″, 9*12″, 11*14″,Round Canvas with 8*8″, 10*10″, 3 of Each, Painting Canvas for Oil & Acrylic Paint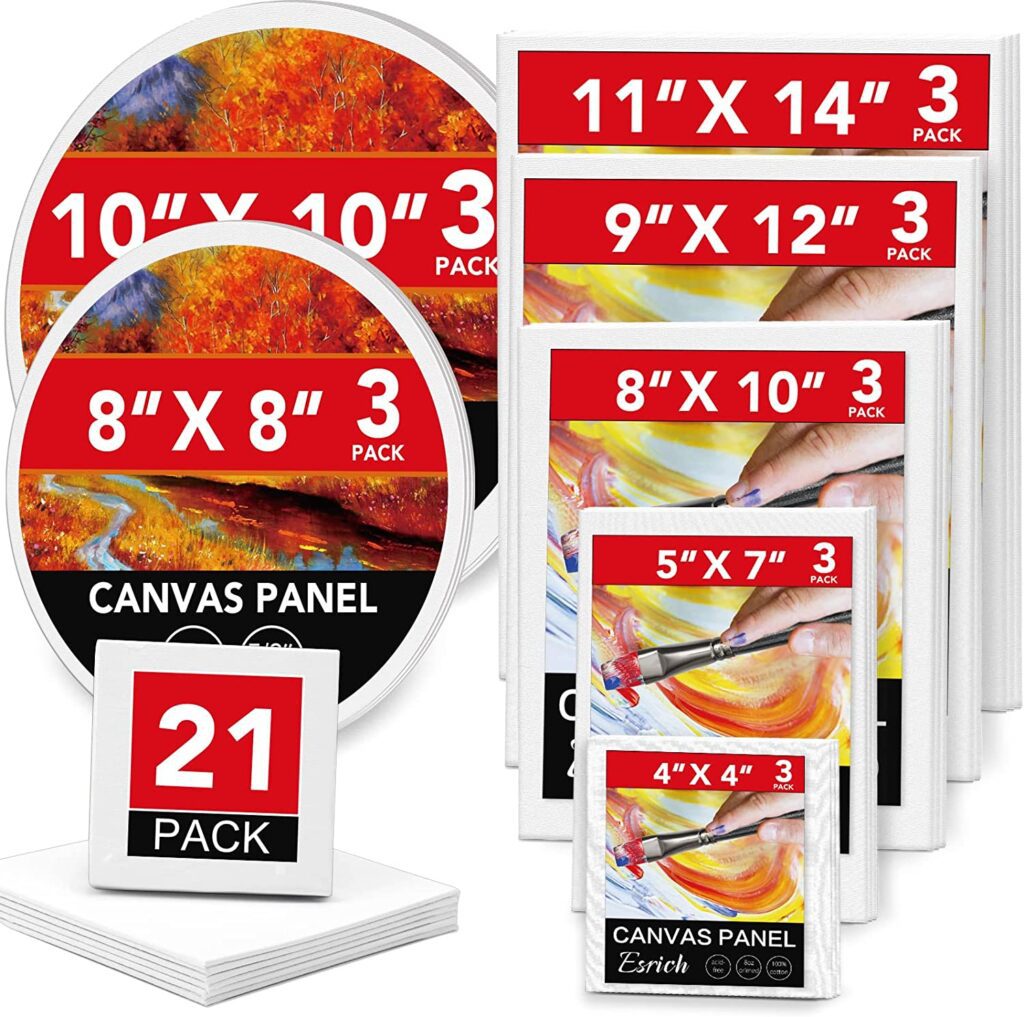 Artist Essentials
1- Artist Brand Pack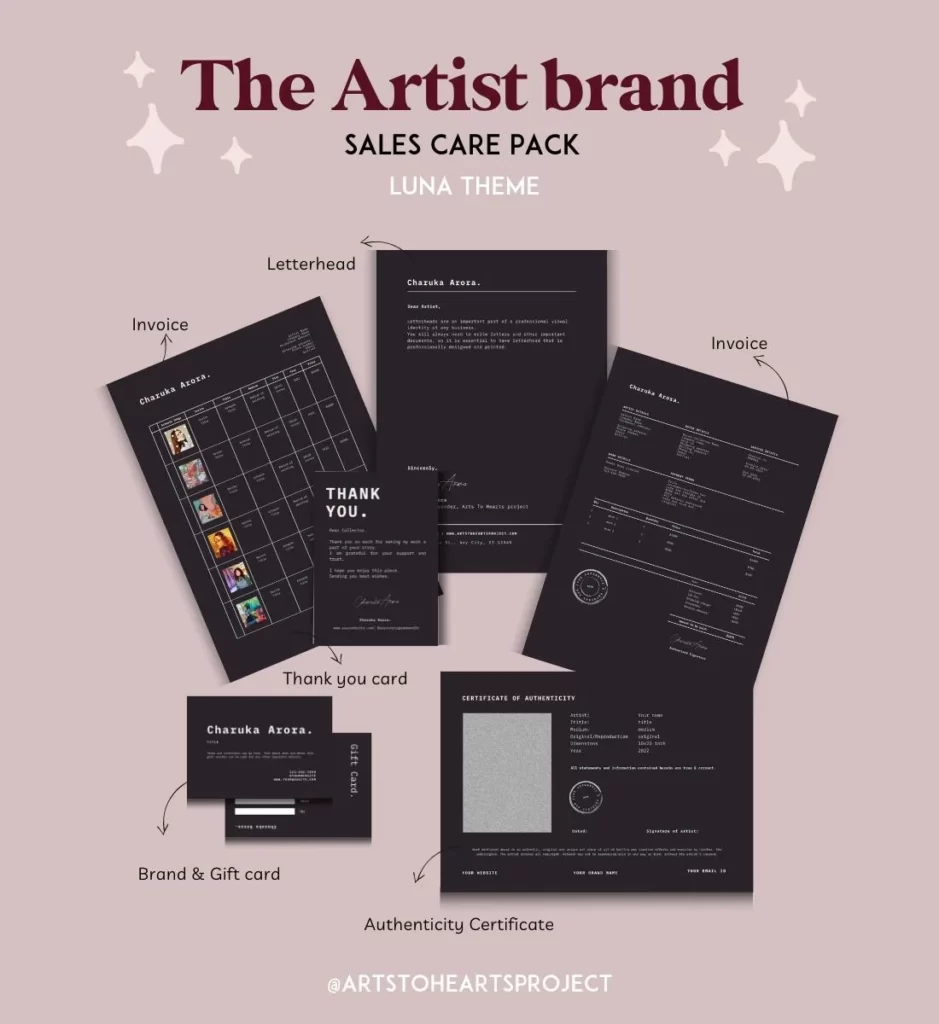 2- Studio Planner For Artists
So we hope that this gift guide for artists provides you with some ideas. During the holiday season, it is important to keep in mind that the very finest presents are those that come straight from the heart.
And I will see you with some more gift lists in the coming weeks. So stay tuned and Happy Shopping.
Note: * The links in this post are affiliate links. That means that if you choose to click and purchase something, at no extra cost to you, you will help support the work of Arts to Hearts Project to empower artist all over the world*.
Want more creative content, opportunities, and helpful tips like these?
and receive all art-related stuff right in your inbox every week.