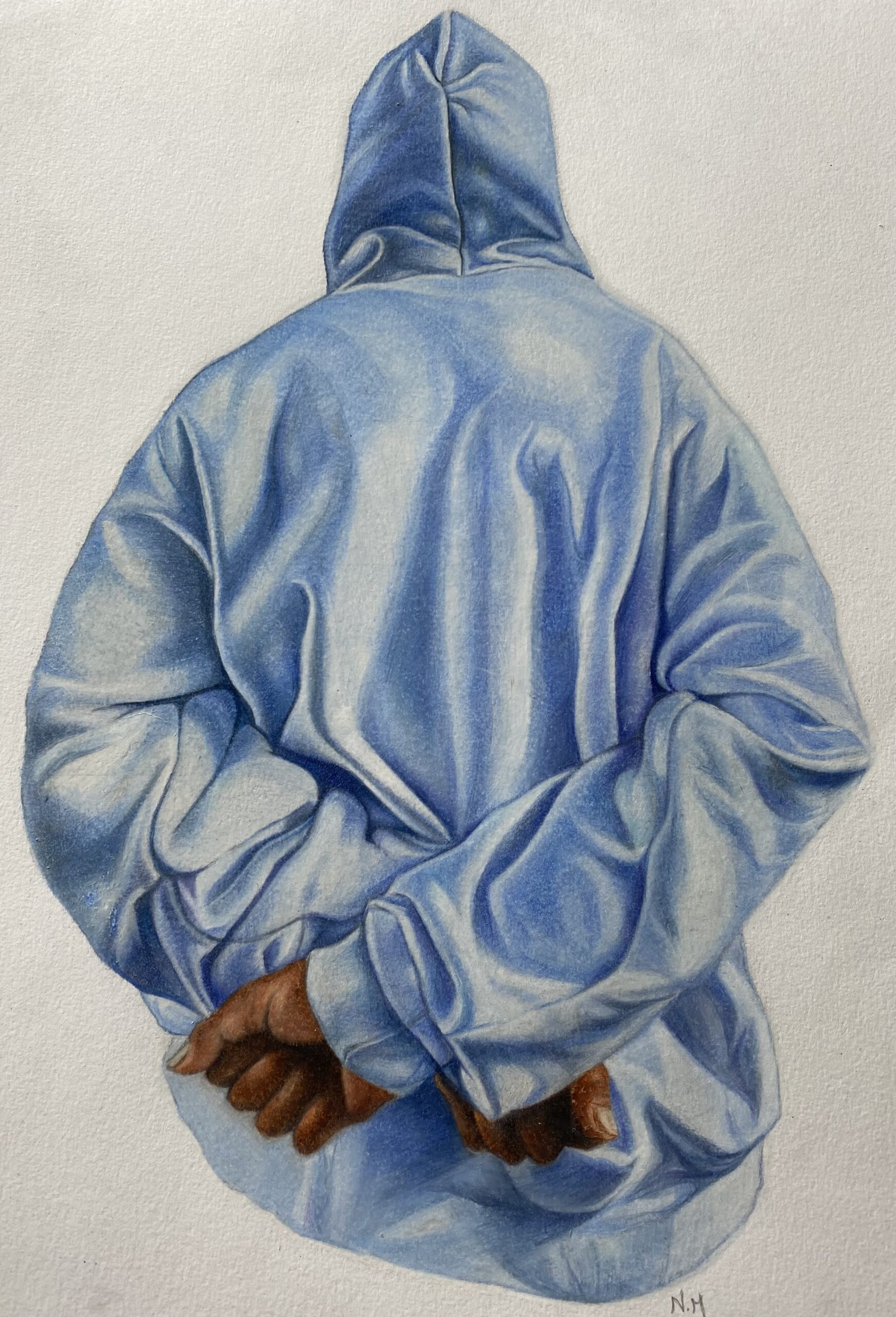 Natasha Muluswela
About the Artist
Natasha Muluswela b. 1995 is a self-taught, Zimbabwean-born visual artist based in the United Kingdom.
Her art centers around body positivity, exploring what it means to be deemed as beautiful in our society. She explores skin conditions such as vitiligo, stretch marks and ageism. Conditions which in some parts of the world are seen as shameful or have stigma tied to them. Muluswela wants to portray how society can deem these as imperfections. Yet to her, these unique markings are a natural part of being human.
Additionally, Muluswela's works explore migration and what it means for Africans to take-up space away from the Diaspora. Through the use of symbolism through figures, she sheds light on the deep-rooted realities of racism, discrimination and marginalisation in a post-colonial oppressive system. Challenging her views on not only Africa's political past and present but its potential and future through art.
The subject matter of each artwork determines the materials used in the piece.
How do you interpret 'Ready to wear' in your work?
My work takes on two interpretations of 'Ready to Wear'. Starting off with my drawing Hood Politics, which depicts a Black man with his back turned from the viewer, arms behind his back and is assuming position to get arrested. It explores the politicisation, criminalisation and the demonisation of hoodies and tracksuits on the bodies of black men.
Although clothing is the ultimate way to explore our freedom of fashion. That rule does not seem to apply to minorities. The drawing is heavily inspired by the BLM Movement, and by the tragic killings of young, unarmed, Black men wearing hoodies.
The colour palette is a mix of Blue, White and Brown and is completed in a hyper realistic style. The angle of this drawing was very deliberate as the artist chose a low-angle viewpoint making the subject look strong and powerful. However this is made contradictory due to the subject having their power taken away.
The drawing takes a play on fashion as much more political than we believe it to be.