Are you an aspiring artist looking to make a career out of your talent? If so, you're not alone. Many people have the same dream of turning their passion for art into a prosperous profession. The good news is, with hard work and dedication, it is possible to achieve your goal of becoming a professional artist
Art is one of the oldest and most revered professions in human history. For as long as people have been creating art, there have been those who have made a living doing so. In recent years, the rise of the internet and social media has made it easier than ever for artists to reach a global audience and sell their work. However, becoming a professional artist is still not an easy task.
There are a lot of different factors that go into making a successful career in the art world. In this blog post, we did the proper research and will be giving you 10 tips on how to become a professional artist, that we found through our research. So, whether you're a painter, sculptor, musician, or any other type of artist, and want to take your art to the next level, read on for our top tips on how to become a professional artist.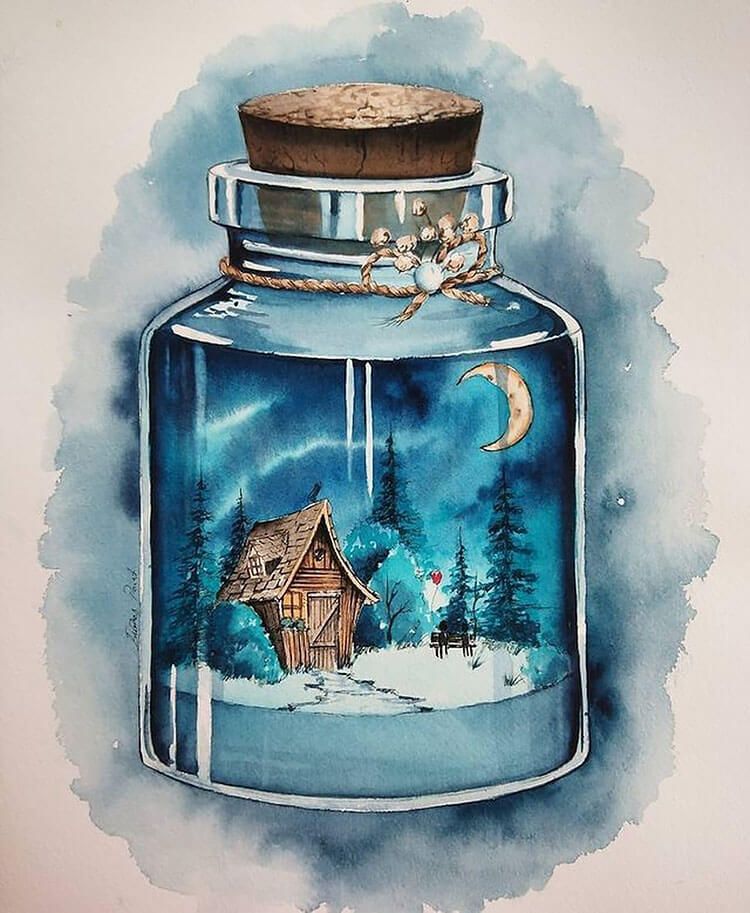 Define your goals
Decide how you want to advance in your artistic profession first; don't confuse artistic aspirations with commercial ambitions. But if you want to create a living out of your art career, you need to concentrate on specific, attainable objectives. Goals that are SMART (specific, measurable, attainable, and time-bound) are more likely to keep you on track and organized.
Tips on defining your goals
Draw a line between what you want to do in the near future and what you want to accomplish in the distant future. Your short-term objectives, such as expanding your professional network or launching and advertising your website, need to be well-defined and time-bound. Long-term targets, on the other hand, should not be limited to a specific time frame. Construct a steady clientele, say, or sell enough artwork to support yourself.
Pick targets that will inspire you to succeed. For creative types that thrive on drive and inspiration, this shouldn't be too much of a challenge. You are aware of your internal motivation; the next step is to formulate a realistic objective. Goals that are driven by a person's passions are the first to be crossed off the list, because of the satisfaction that comes from doing so.
You should be realistic when deciding on your professional objectives. Nothing we say is meant to dampen your enthusiasm for reaching your goals. It is critical, however, to keep in mind the present situation and to concentrate on obtaining attainable objectives. To keep yourself on track when you lack the creative urge to work on a larger project, break it down into manageable chunks.
Keep in mind that your intended outcomes are not set in stone. Feel free to reschedule your due dates if life throws you a curveball. There could be personal reasons or other commitments keeping you from creating art. Try not to worry about falling behind schedule. Keep working every day to advance your artistic profession, and success will eventually find you.
You should ask a close friend or family member to remind you of your commitments and the time frame in which they must be met. Your creative business could use a boost, but procrastination could be a sneaky foe standing in the way. You won't need any more push to go to work and finish what's due once you've been informed of how little time you have left.
Finally, reward yourself after completing a sizable project that will help your career or creative endeavors. Managing a variety of professional concerns while still trying to produce something of lasting artistic value is a daunting task. When you reach a significant professional milestone, you should celebrate by giving yourself a reward.
Artist Goals Examples
Some examples to set your goals are as follows:
Creating art on a regular basis should be the main goal. This necessitates a daily commitment, not simply on days off or throughout the week.
Making art on a regular basis helps artists construct their portfolios, which are crucial for landing gigs and making sales online.
Aspiring artists should also strive to develop their own unique aesthetic by exploring and mastering a variety of mediums and approaches.
Making connections with other creatives who might want to work with you on future projects or get your feedback on current endeavors is the third objective for young artists to strive towards.
In conclusion, an artist's goals should involve building an audience for their work. Social networking, writing about your artwork and experiences as an artist, and word of mouth are just a few ways to get your art out there. Do not ignore the power of traditional methods of self-promotion, such as making trips to art exhibitions and fairs where you can network with established artists and discuss the possibility of future collaborations.
Plan About How You Will Market Your Art
The next step in your journey of becoming a professional artist is to promote your art in a way that can help you reach a wider audience and can get more eyes on your work which will eventually change the visitor into customers and will help you make more sales and earn more money.
But first, let's start with
What is Online Marketing?
Promoting a good or service using digital means (e.g., online social media, emails, search engines, websites, mobile apps, web apps, online brochures, etc.) is what online marketing is all about.
Therefore, artists and creators employ a wide variety of digital advertising channels. For example, Online PR and marketing strategies include optimization for search engines, content creation, lead generation, social media marketing, pay-per-click advertising, affiliate marketing, native advertising, email marketing, and marketing automation.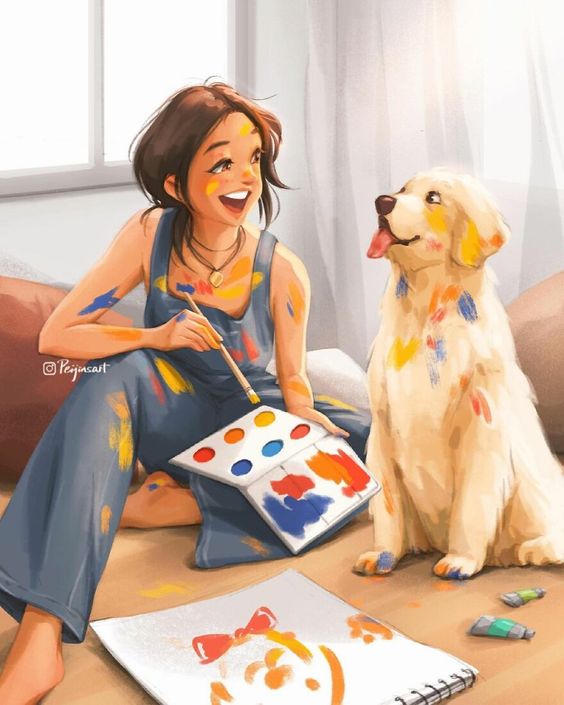 Now that you know what is online marketing its imperative to know
How Online Marketing Can Help You In Becoming A Professional Artist
Digital marketing offers numerous advantages for artists. Artists enjoy many benefits, but I'll list the most important ones here.
1- Fast and Simple Advertising
Illustrators, photographers, painters, and even graphic designers dislike making long trips to promote their work. However, they may easily access digital platforms through smartphone apps.
Therefore, they can rapidly reach a global audience through online marketing methods, increasing exposure to their work. The use of digital channels i.e. Facebook, Instagram, Pinterest, and Twitter is effortless and unencumbered.
2– Extensive International Coverage
Promoting creative businesses digitally helps artists reach more people faster worldwide. When you put your artwork online and enable it to the world, you immediately become a competitor in the global market. Then, depending on how you promote your new works, you expose them to an enormous audience worldwide every time you publish a blog post, tweet, or utilize any other channel.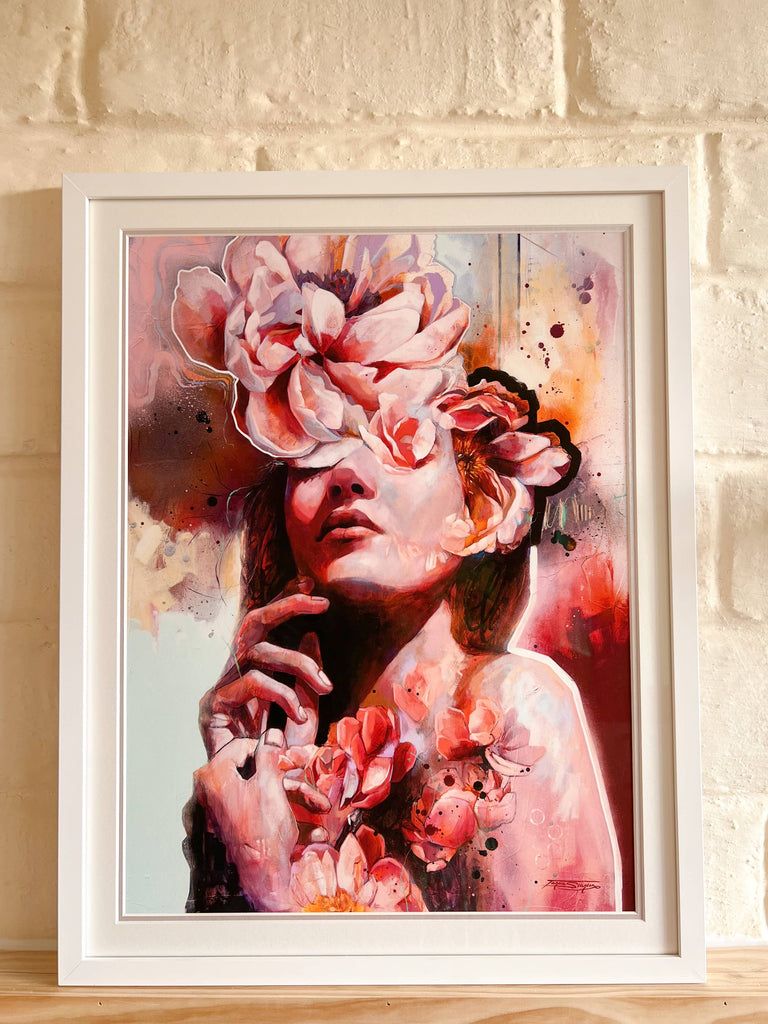 3- Many Channels to Choose From
In contrast to more traditional forms of advertising, digital marketing gives you access to many new avenues through which you can promote your work. YouTube, Twitter, Facebook, Snapchat, and Pinterest are just a few of the platforms that fall into this category.
4- Low Prices
Digital marketing has little overhead for artists compared to more conventional forms of promotion. You can do much of the essential marketing work online rather than paying a marketing firm.
If you want to tell the world about your artwork and artistic philosophy, you may, for instance, make a Facebook page and start blogging. For this step, the only actual expense is an internet connection.
5- Creates a Solid Foundation for Communication
You can reach the people who buy your art and get them interested in your fresh ideas through digital marketing. You can gain their trust by doing so. Eventually, they'll become a devoted client of yours. Simply let folks know what you're thinking and working on in the artistic realm.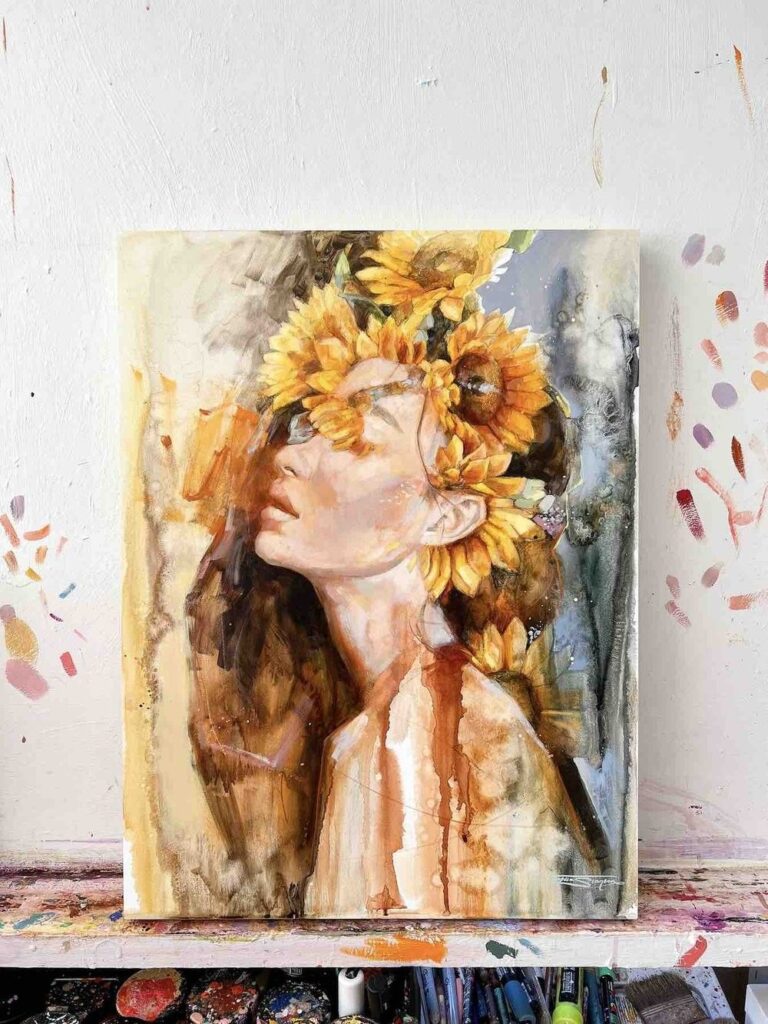 Why Learning Online Marketing Is Essential For Artists?
Modern artists face stiffer competition than ever before for collectors' attention. Everyone on social media is not a potential consumer. Only a small percentage of people are serious collectors of art. Even fewer people care about your niche of the arts.
Therefore, if you take the time to educate yourself on the ins and outs of online marketing, you may zero in on your ideal clientele. When compared to the many other artists out there, you'll have a much better chance of success if you approach things this way.
How to Market Your Artwork as a Professional Artist
To drive more art-buying visitors to your website or online store, you need to be vocal about what you do. Put pictures of your artwork on every social media site you have. Talk about your art. Tell your audience why you made a certain choice while making a certain piece.
Another step is to find out about your target audience. Make proper research on finding people that will be interested in your work and plan how you will reach your intended target audience. If you want to know more about how to reach your target audience you can read our article here.
So do extensive research about who your target audience is. Who are your competitors? What are their marketing strategies? What are your clients more interested in? And make a customized digital marketing plan that works best for you and keep improvising it till you reach your goal.
Things You Need When You Are Promoting Your Art As A Professional Artist
Build a website
There are a number of ways that you can market your art as an artist. One way is to create a website or blog and post your art there.
If you want to know how to make your artistic website then you can read our article on how to build your artist website here and can develop your own website and start your professional journey as an artist like a pro.
Create your portfolio
You can also create an online portfolio on a site like Behance or Carbonmade.
Join online communities
You can also join online communities related to your type of art and participate in discussions and forums. If you want to know about such a community then you can join our Private Facebook Group Here and be part of our community and you can also connect with us on our Instagram.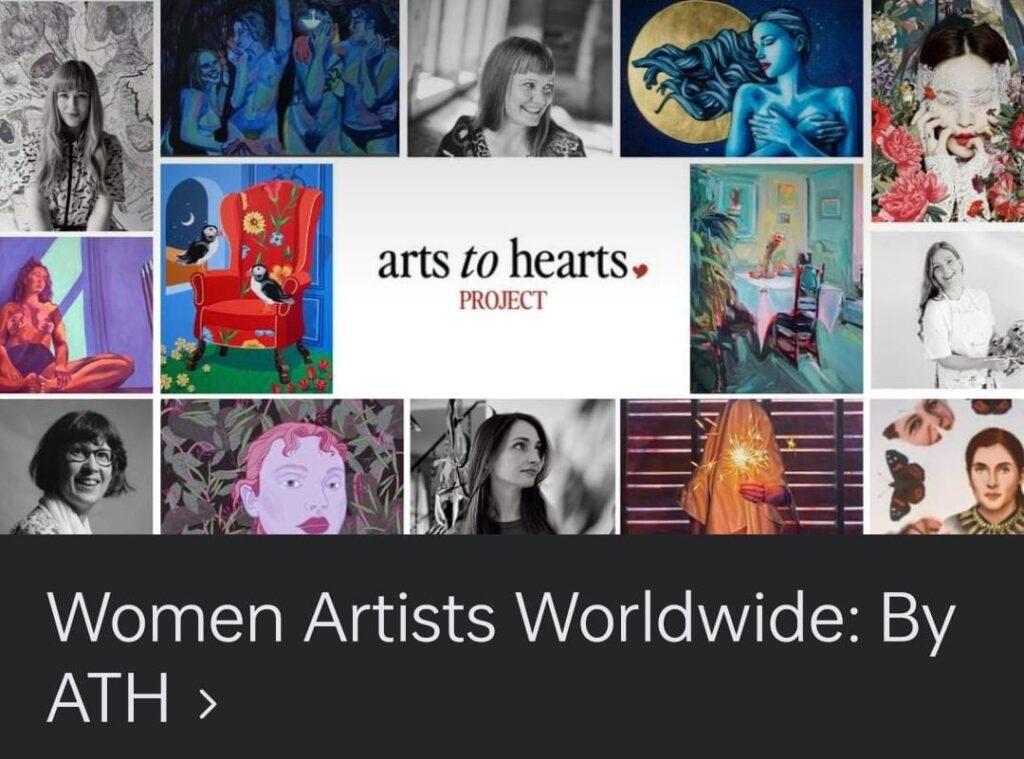 Build your online presence
Another way to market your art is to create social media accounts on sites like Twitter, Facebook, Pinterest, and Instagram and share your art there.
If you want to learn how social media can help you in becoming a professional artist you can read our articles listed below.
And if you want to grow your art career and make more sales then Pinterest should be one of the top places to go if you want to know how Pinterest can help you grow your art business and help you in making more sales then you can read our article listed below.
Create Promotional Materials
You can also create promotional materials like business cards, and postcards, and distribute them in local businesses and venues. You can also participate in local art festivals and fairs.
If you want to look more professional you can also have a look at our "The Artist Brand Pack Here" which includes everything you need to start your artistic journey like a boss.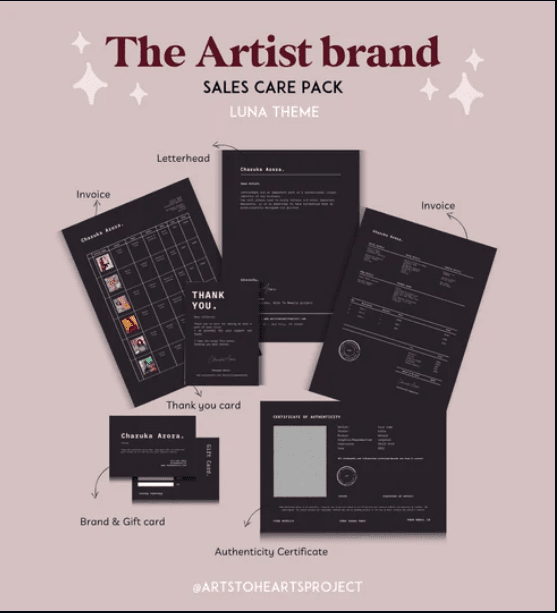 How To Sell Your Art As A Professional Artist
Artist love making and creating beautiful artwork but when it comes to selling many artists find it difficult to make a sale. so if you want to earn a living as a professional artist you need to generate many revenue streams for yourself because there might be times when you make no sales. so when such days happen you will have other resources that will get you going.
so if you want to earn more money and generate other revenue streams for yourself you can read our article below.
We all know that the internet has changed our lives and we don't have to rely on traditional ways to sell our artwork. Nowadays there are many websites available for artists where they can sell their artwork and if you want to learn about it you can read our article below.
So these are just a few tips that can help you in starting your art career as a professional. However, you must realize that nobody becomes a professional artist overnight it takes time, dedication, and hard work. so keep on striving and eventually, you will be on your way to becoming a successful professional artist.
Along with this if you are an artist who wants to sell more of your work? we have good news for you. Soon we are launching our "Artist Marketing Formula Course". with this course Learn how to market and promote your work authentically. Where to sell, how to sell to increase sales, and turn your hobby into a creative profession. Social media, email, website. Simple to-do steps are laid out for you to get into the action with confidence. So stay tuned and sign up below because we will share the details about it real soon.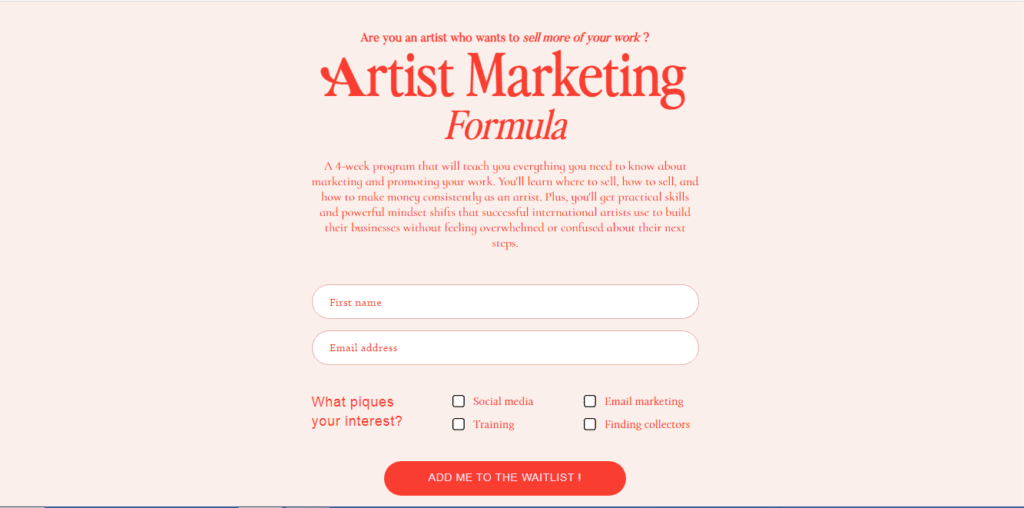 Till then have a happy week and I will see you with the next article real soon. so keep creating the magic that you do and goodbye.