Art fairs can be a really great opportunity for networking, securing sales and even achieving international success. However, all that doesn't come easy. You need to make a conscious effort to stand out in the vast crowd of extremely talented creatives.
You must have a lot of ideas for discovering art fairs, setting up your stall, advertising the fair and selling your products. But during the days leading up to an art fair, there is much to remember and activity everywhere! Not to mention the art fair checklist you'll need just to set up work, displays, labels, ads, and an email list.
To ensure you (and your booth) stay professional and prepared to sell art in any circumstance, you'll need to have the tools for setup, advertising, and earnings already by your side.
In this article, we will provide a helpful pre-art fair checklist that will make it easier for you to keep organized, feel at ease at the fair, and sell your art.
A little hard work and a few great first impressions can take you very far. Just be yourself, be prepared and let your art do its magic!
This article will cover:
A checklist for your artwork essentials
List of some things that can help you present your work better
Some tools that can help you get more sales
Some things that can help you stay comfortable at the art fair
Some tips for you to enjoy and have fun at the art fair.
(Once you've finished packing, don't forget to brush up on "Navigating Art Fairs, How to make the most of these opportunities " to ensure that your weekend of selling is as productive as possible.)
Check for Your Artwork Essentials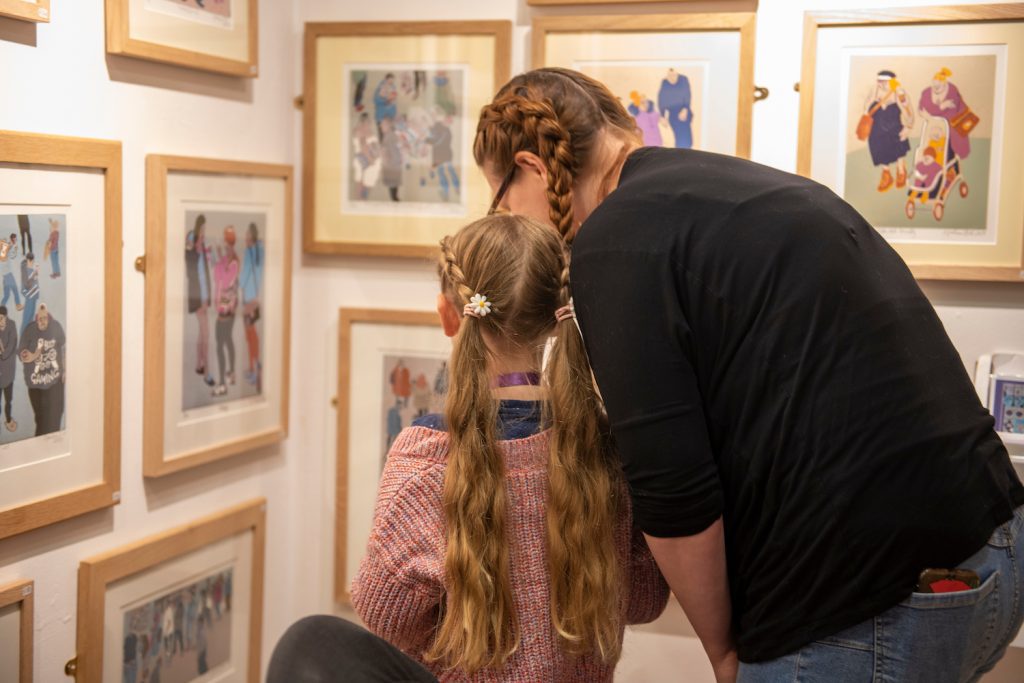 Ensure that your artwork is ready for display and sale. Label each piece clearly with your name and title.
Bring a well-curated portfolio or photo album showcasing additional pieces that may not be physically displayed at the fair. This allows interested buyers to explore your wider range of work.
Display your artwork professionally using sturdy easels or display stands. They elevate your pieces, making them more eye-catching and easily viewable.
Consider portable lights to enhance the visibility of your artwork, especially if the fair venue has inadequate lighting. Proper illumination can bring out the details and colors of your art, attracting potential buyers.
Things to Remember for the Presentation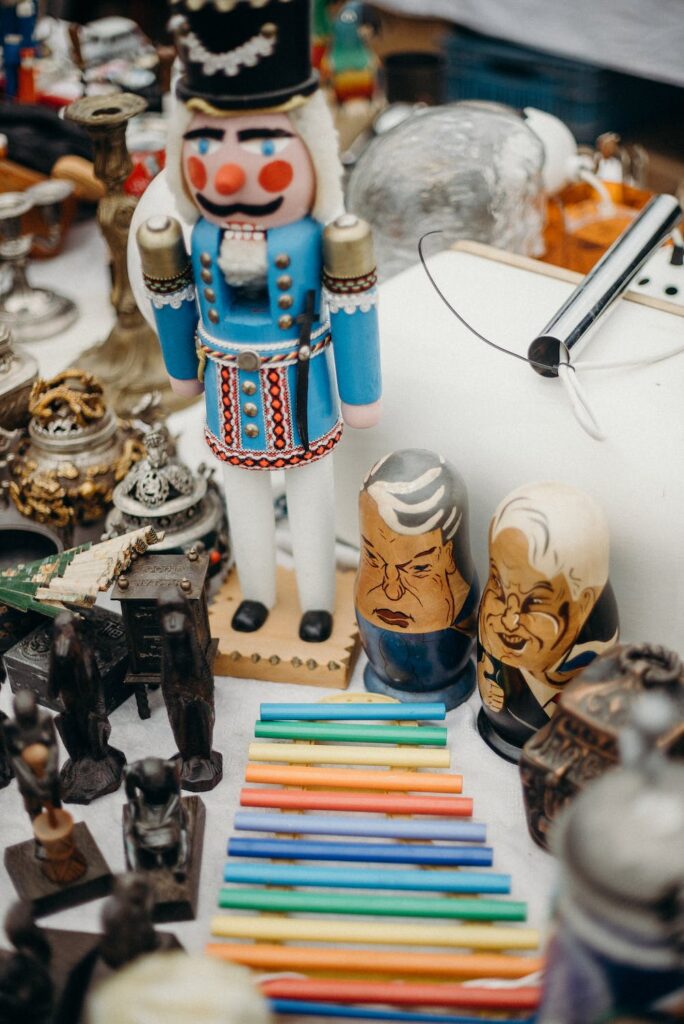 Have a stack of professional business cards to provide potential buyers with your contact information. Make sure the design reflects your style and includes essential details like your name, email, website, and social media handles.
Create informative brochures or postcards highlighting your artistic process, inspiration, and background. These can serve as memorable takeaways reminding visitors of your work.
Prepare a clear and concise price list displaying the prices for each artwork. This allows visitors to easily identify and inquire about the cost of a particular piece.
Keep protective materials like bubble wrap, tissue paper, or sleeves handy to safely package sold artwork for buyers. Providing proper packaging adds value and ensures the safe transport of the purchased pieces.

Enhance the aesthetics of your booth with a clean, well-fitted tablecloth that complements your artwork. Consider adding banners or signs that showcase your name or logo, attracting attention and creating a cohesive brand presence.
Tools that can help with your Get Some Sales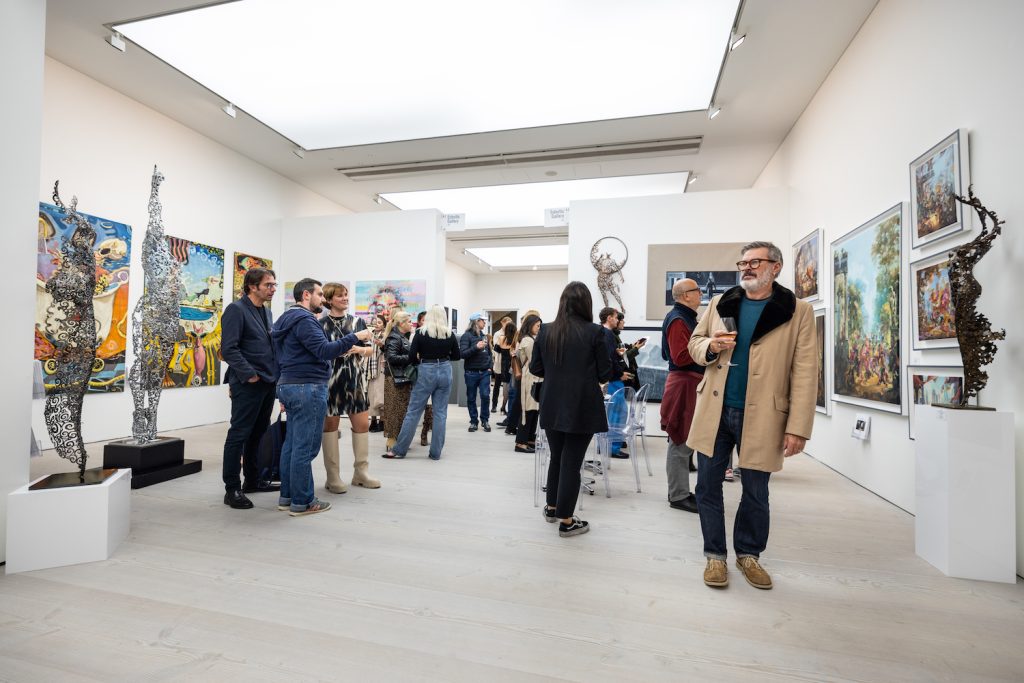 Offer multiple payment options to cater to different buyer preferences. Have a secure cashbox for cash transactions, or use mobile payment solutions like card readers or digital wallets for convenient and secure payments.

Keep a receipt book handy to issue receipts for every sale. This helps you maintain accurate records and provides buyers with proof of purchase, instilling confidence and trust.

Create an inventory list detailing each artwork's specifics, including titles, dimensions, mediums, and prices. This helps you track sales, manage stock, and update records efficiently.Have a sign-up sheet or a digital form where interested buyers can leave their contact information. This enables you to build a potential customer database for future communication and marketing efforts.

Keep a pen and notepad nearby to jot down important notes, inquiries, or ideas that arise during conversations with visitors. These notes can be valuable references for follow-ups and future collaborations.
What to Pull in for Your Comfort and Practicality
Dress comfortably and appropriately for the weather and long hours at the fair. Choose clothing that allows freedom of movement and wear comfortable shoes to avoid fatigue.
Maintain your energy levels by having snacks and water readily available. Pack healthy and energizing snacks like granola bars, fruits, or nuts to keep you fueled throughout the day. Staying hydrated is equally important, so carry a refillable water bottle and drink plenty of water to stay refreshed and focused.
-Protect yourself from harmful UV rays if the art fair takes place outdoors or in a venue with ample sunlight. Apply sunscreen generously and wear a wide-brimmed hat to shield your face and neck from direct sunlight. Caring for your skin is essential for your overall well-being during the fair.
Standing for long periods can be tiring, so bring lightweight folding chairs or stools to provide yourself and potential buyers with comfortable seating options. This allows visitors to spend more time browsing your artwork and engaging in meaningful conversations.
Be prepared for unexpected weather changes, especially if the fair is outdoors. Carry a compact umbrella or a canopy that provides shade and protects your artwork from rain or excessive sunlight. It ensures that you can continue displaying your art regardless of the weather conditions.
Important Essentials for Promotion and Marketing: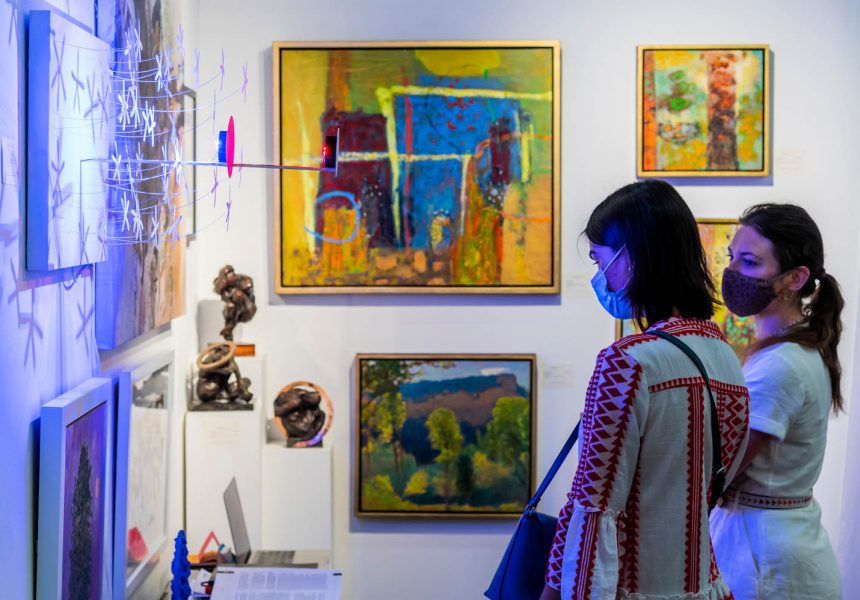 Encourage visitors to connect with you on various social media platforms by providing small cards with your social media handles. These cards remind potential buyers to follow and engage with you online, creating a lasting connection beyond the art fair.
Set up a sign-up sheet or a tablet with a digital form to collect email addresses for a mailing list or newsletter. Offer an incentive, such as exclusive updates or special offers, to entice visitors to share their contact information. Building an email list lets you stay in touch with interested buyers and inform them about future exhibitions or new artworks.
Prepare a concise and engaging artistic statement encapsulating your creative process, inspiration, and vision. Display it prominently within your booth to give visitors a deeper understanding of your art and forge a connection based on your artistic narrative.
(If you're looking for a compelling artist statement to help you generate sales at the art fair, you can hire the ATH project services. These not only help you gain visibility but also help you convert your leads into sales)
Use visually appealing and eye-catching signage to draw attention to your booth. Incorporate bold and clear typography and compelling visuals that reflect your artistic style. Signage can be a powerful magnet, attracting curious visitors to explore your artwork.
An Art Fair Checklist to Engage Your Audience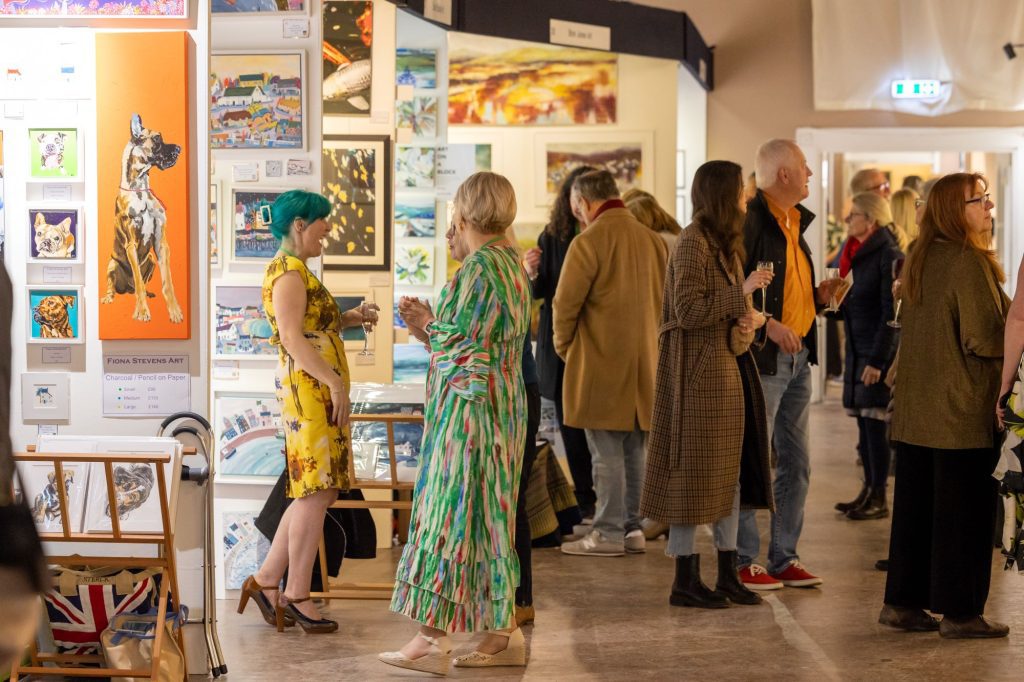 Even though art fairs can be overwhelming for both artists and visitors, you still need to make an effort to separate out from the competition.
To draw attention, try putting a sizable piece outside your booth. Your responsibility is to engage them in every way you can!
You can do a variety of things to stand out. Be personable and friendly. Even though it could seem daunting, you want to make everyone feel at home. They are there because they actually value what you have to say, so take advantage of this chance to excel!
Do a live performance of your art, if you can. They will be interested in what you are doing. It's an excellent chance to explain your procedure to them.
Playing some soothing music is another suggestion. Create a calm haven away from the hectic art market in your space. People will stop to catch their breath and want to see where the music is coming from.
Last but not least, don't cut corners when it comes to how your art is shown. Have your artwork printed and framed by professionals. Think about showcasing your artwork with different printing and framing techniques so potential buyers can picture the possibilities.
Remember, the key to a fruitful art fair experience lies in the quality of your artwork and the comfort and professionalism you bring to your booth. Embrace the opportunity to share your art with the world, and may your work shine at the art fair.
Good luck, and enjoy the experience of connecting with art lovers. Take care!