Looking for your next best opportunity?
But, not sure where to find them, we got you!!
We can understand that sometimes it may get hard to find the right website to search for the best opportunity.
So we've done that for you and find the right 6 right opportunity you can apply to right now!
1. Arts To Hearts Project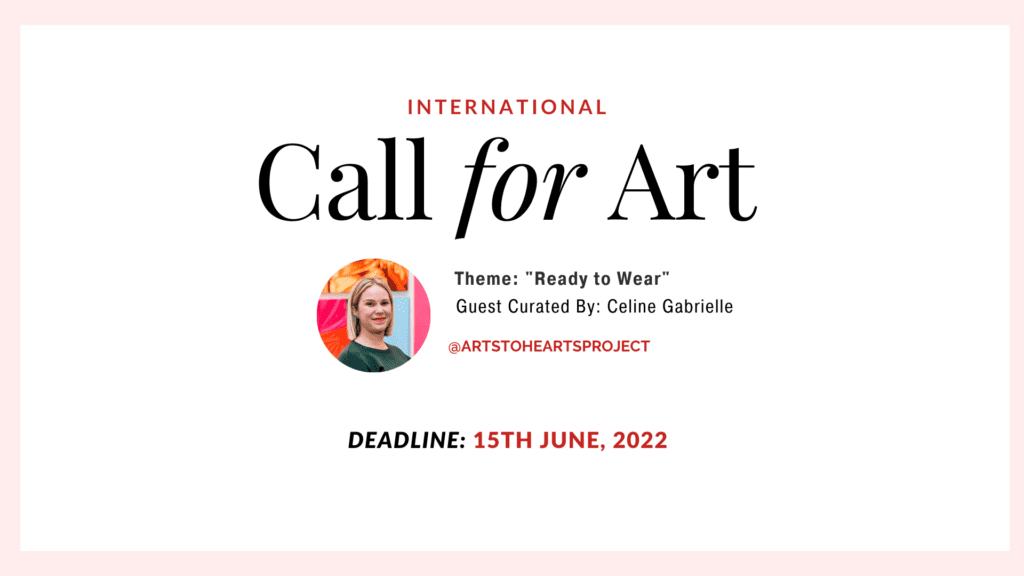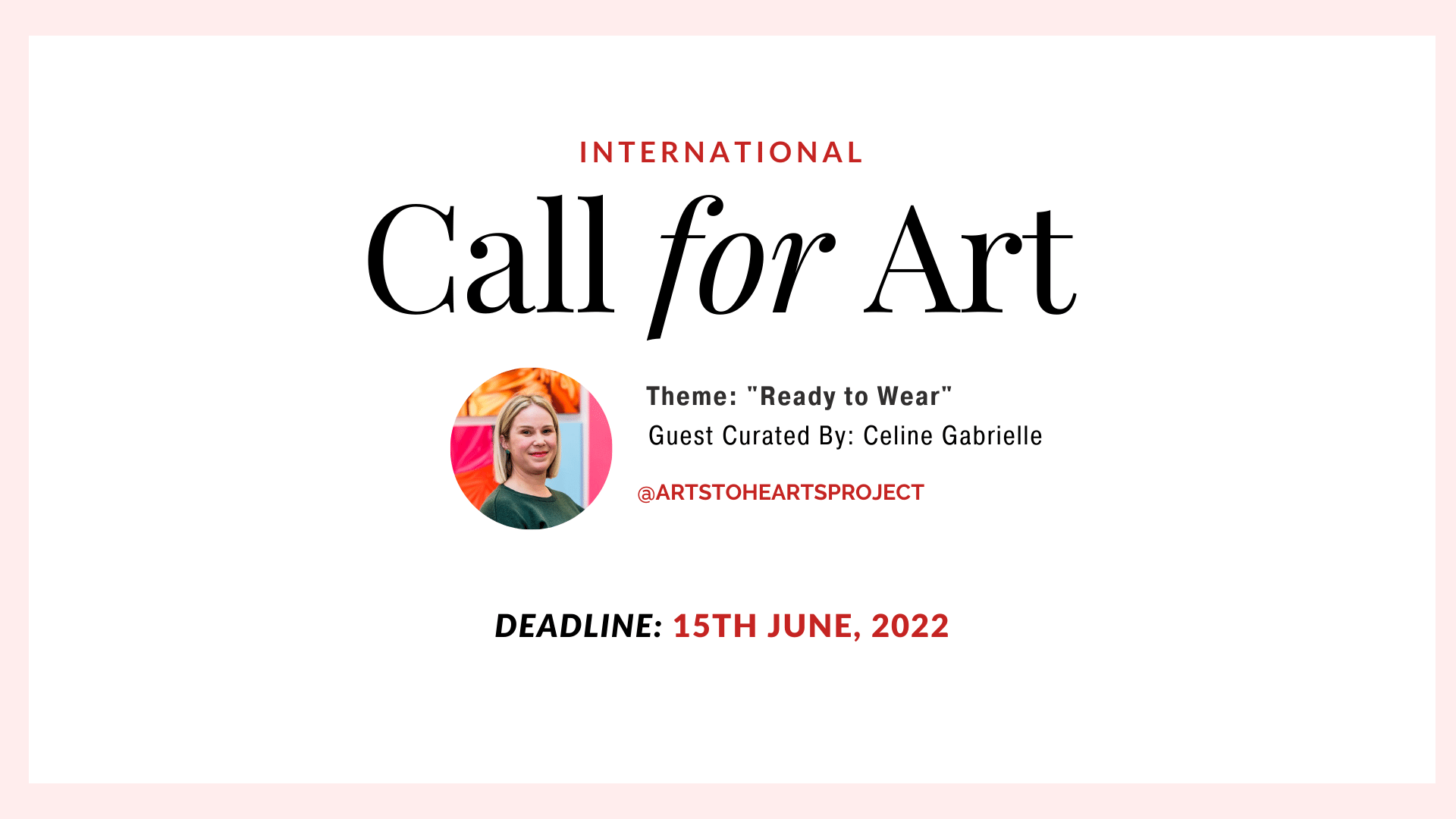 INTERNATIONAL CALL FOR WOMEN ARTISTS
Deadline: 15th June 2022
We welcome all women artists from all countries and nationality to apply in painting, mixed media, collages and other mediums.
Get featured in a Solo Online Exhibition hosted in collaboration with Arts to Hearts.
Show your work to over 10,000 readers and followers around the world, including leading galleries, art fairs, collectors, curator's, writers, art consultants, and more.
Submission Requirements:
Artists will be required to send high quality photographs of your work not more than 1MB in size
Artists must send in their Artist Bio, Artist Statement, Links to social media handles etc.
Submission Fee: Submission fee is $35 for the Exhibition (non-refundable)*• Artist Bio word limit is 300• Artist Statement word limit is 300• Number of Artworks that can be added is 3 upto 1MB per Image.
2. Camelback Gallery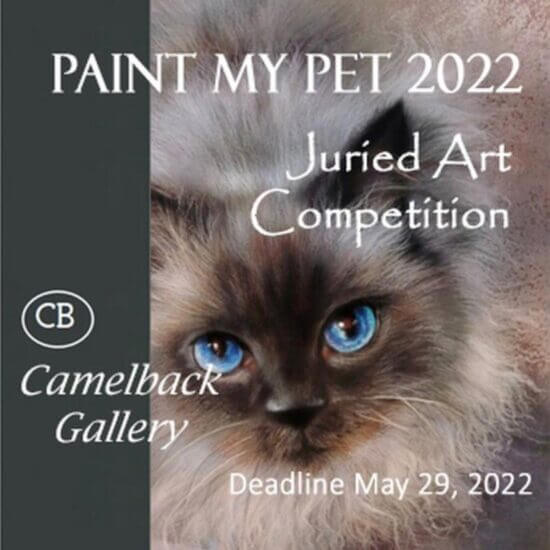 International Online Juried Animal Painting Competition
Deadline: May 29, 2022
Open to all artists 18 years and older. The theme for this event is Pets! Pet paintings in traditional painting styles.
Jurors will be looking for creativity, quality of work and technical skill. Pets = any animal kept by human beings as a source of companionship and pleasure: Examples include: Dogs, Cats, Birds, Fish, Ferrets, Rabbits, Ferrets, Rodents, Hedgehog, Tenrecs, Reptiles, Amphibians, Goats, Horses, Donkeys, Pigs, etc. And we understand there are many more pets not named in these examples!
Submission Requirements:
Mediums to be considered but not limited to: Mixed Media, Oil, Acrylic, Pastels, Watercolor, Pencil, Ink, Charcoal. No digital, unless it is used as a mixed media with traditional painting.
Submission Fee: $19
3. 3 Square Art
Contemporary Art in Realism 2022
1st International Juried Exhibition
The CaRt22: Contemporary Art in Realism competition is open to artists who are at least 18 years old (by the time of entry) submitting original works of art created within the past 3 years.
They are open to all artists and various of mediums, styles, and sizes are welcome. The selected finalist are required to exhibit their selected original artwork. Cash awards and winner certificates are available based on the exhibit.
Deadline: June 12, 2022
Submission Requirements:
Each artist may enter up to 5 artworks.
Styles include: Figurative, Portraiture, Imaginative Realism, Landscape, Still Life, Plein Air Painting, and Animals. Traditional media only including painting, drawing, printmaking (drawing based), and sculpture. No photography or digital art.
Artworks must be recent; any artworks completed before July 12, 2019 will be disqualified.
The enclosed entry/entries must be original work, independently created, composed and executed.
No copies from other artists' works or paintings/drawings from other artists' photographs or from published material will be allowed. Source material must be original.
Artwork that was previously exhibited at the 3 Square Art Gallery is NOT eligible to submit.
3SA Juror Members are not eligible to enter.
Artist who has withdrawn accepted artwork/artworks in any previous exhibitions are not eligible to enter.
All entries must be submitted electronically through the online submission page HERE, which opens April 1, 2022 and closes Sunday, June 12, 2022, at midnight MOUNTAIN TIME (Denver, CO).
There is a nonrefundable entry fee of $42 for 1-3 artworks, $48 for 4 artworks, or $54 for 5 artworks.
Submission Fee: There is a nonrefundable entry fee of $42 for 1-3 artworks, $48 for 4 artworks, or $54 for 5 artworks
4. Dodomu Gallery: open call
We are now accepting submissions for Heatwave exhibition for July 7 – August 18, 2022!
Deadline: June 19, 2022
This curated show will focus on depictions of summer through bright colors, swift movement and textural vibes. Contemporary representational and abstract work will be considered. Artists are invited to submit work related to the exhibition theme in various media of drawing, painting, printmaking, collage, sculpture, photography, digital and mixed media.
Submission Requirements:
Please submit jpeg images of up to 5 artworks to: [email protected] with subject line – OPEN CALL: Heatwave
Submitted artwork images must be labeled as follows: Firstname_Lastname_"Name_of_the_artwork"_medium_dimensions_year_price.jpeg and jpegs must be between 1500 and 3000 pixels in the longest dimension and at 300 dpi
Include a short bio/artist statement, link to your website/Instagram in the body of the email
Submission Fee: $25 application fee for up to 5 images, $5 for each additional image. Payment is non-refundable and does not guarantee acceptance.
5. Boomer Gallery: Open Call
Any work of art in any style has the potential to become great even a simple line on a piece of paper and even the great artists that are now Legends had the same questions during their life.
he purpose of this exhibition is to create a dialogue between artists, artworks and the audience and to demonstrate that any form of art in any style can be successful.
This Exhibition Will Take Place At Our Gallery Space In Tower Bridge Area, Central London.
Deadline: June 3,2022
Submission Requirements: To apply simply email us 3 images of your work (3 different works) Title_ Size_ Medium_ Price and a short bio, no more than 150 words at [email protected].
Important Dates:
the open call will run until the 3rd of June 2022.
artworks delivery date is 07th of June 2022.
the exhibition will run from the 08th of June until the 13th of June with a private view on the 08th of June – 6:00 to 9:00 pm at our gallery space in Tower Bridge London.
Submission Fee: o make a submission is absolutely free but we do charge a £165 fee for each participating artist as we only charge 15% sales commission and that includes.
6. Holy Art Gallery: Open Call
We are now accepting submissions for our Virtual Exhibition 'DISCONNECT'.
Artists from all countries are welcome to submit their works for consideration. You are welcome to submit works in any medium. (painting, photography, printmaking, video art, installation, films, sculpting, mixed media, poems, illustration, etc). The theme of the exhibition is OPEN.
Deadline: June 1, 2022
Submission Requirements:
Any artist from any background can submit any of their work. There is no charge to submit your application, please feel free to share your work with us. A small fee (£45) is applied per artist once they have been selected for the exhibition.
Submit (attach on the email) 1-5 images by email (jpeg format, up to 5MB each image). Please name each file with the title of each artwork (e.g. "Untitled.Jpeg")
Details of the artwork (title, size, medium and price). (e.g. "Untitled", 50 x 70 cm, Oil on Canvas, £
Submission Fee: £45 per artist, not per artwork
Want more creative content, opportunities, helpful tips like these?
and receive all art related stuff right in your inbox every week.