Every Monday, we bring the spotlight to one of our members of the Arts To Hearts Project community. These individuals come from diverse backgrounds with a variety of creative talents. We feature them on our social media platforms and promote their projects to help spread awareness about their stories of creativity and compassion. Each week, we learn more about the unique perspectives that each member brings.
And in this article, we'll be exploring,
The Unraveling of the Human Experience: A Look at Sally Traxler-Lavengood's Artwork
About Sally Traxler-Lavengood

Sally Traxler-Lavengood is a mixed media artist and oil painter from Chicago whose artwork focuses on symbolic depictions of the human form and our collective experience. Through her large and small-scale pieces, she seeks to explore the complexities and nuances of the human condition in ways that challenge viewers to think more deeply about how we interact with each other and ourselves. Let's take a closer look at this compelling artist's work and how it reflects our universal need for connection.
Exploring Emotions Through Artwork

Traxler-Lavengood often uses her artwork to express emotions or experiences that are too complex or uncomfortable to put into words. She sees painting as an out-of-body practice allowing her hands to "articulate messages faster than [her] brain", tapping into her subconscious mind. Her compositions are unplanned, forming in unexpected ways as she paints, creating images that are unique to each viewer.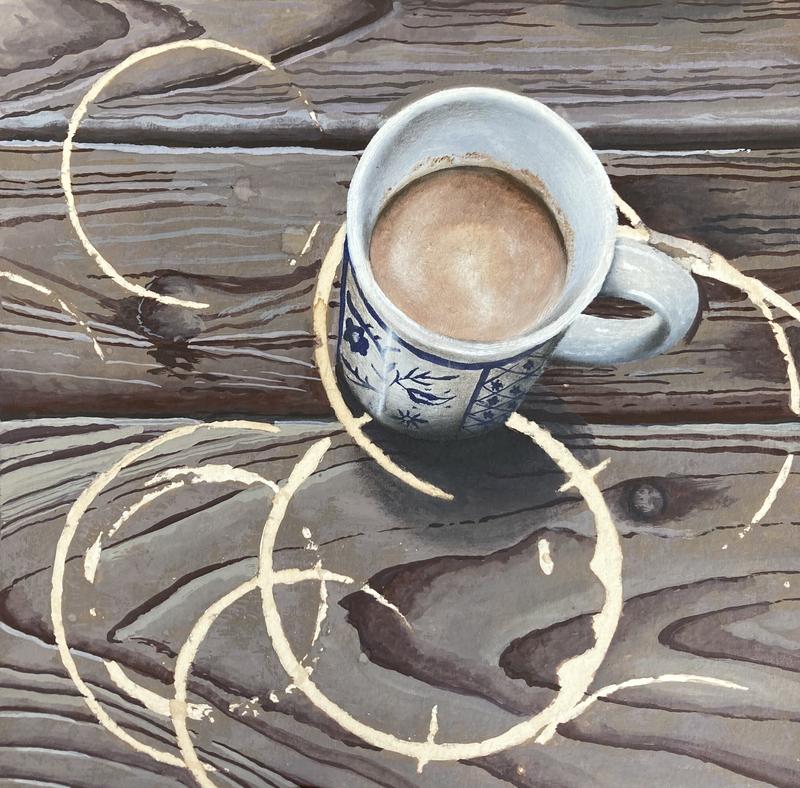 Themes Found in Her Work

Traxler-Lavengood's work contains themes such as identity, vulnerability, memory, energy and love in her pieces. She often includes objects of personal meaning that challenge viewers to connect with their own life experiences when looking at her art. Her goal is for these images to be personal and universal; for individuals to find something within themselves that resonates with what they see in the painting.
Achieving Creative Fulfillment

For Traxler-Lavengood, achieving creative fulfilment through painting has been cathartic, allowing her to understand better emotions that can otherwise be difficult or uncomfortable to explain or discuss – even with oneself. Through varying sizes of paintings, she can distort recognizable images, forcing the viewer out of their comfort zone into a realm where anything is possible – a place where nothing is off limits and feelings can fully express themselves without fear of judgement or judgement ridicule.

Through Traxler-Lavengood's artwork, a unique dialogue has begun between artist and viewer – one rooted in understanding our shared humanity regardless of size, shape or colour – leading us all towards greater acceptance and appreciation for what makes us different yet connected by our collective experience on this Earth. What does Sally Traxler Lavengood's artwork reveal about how we view ourselves?
Find the Artist on: