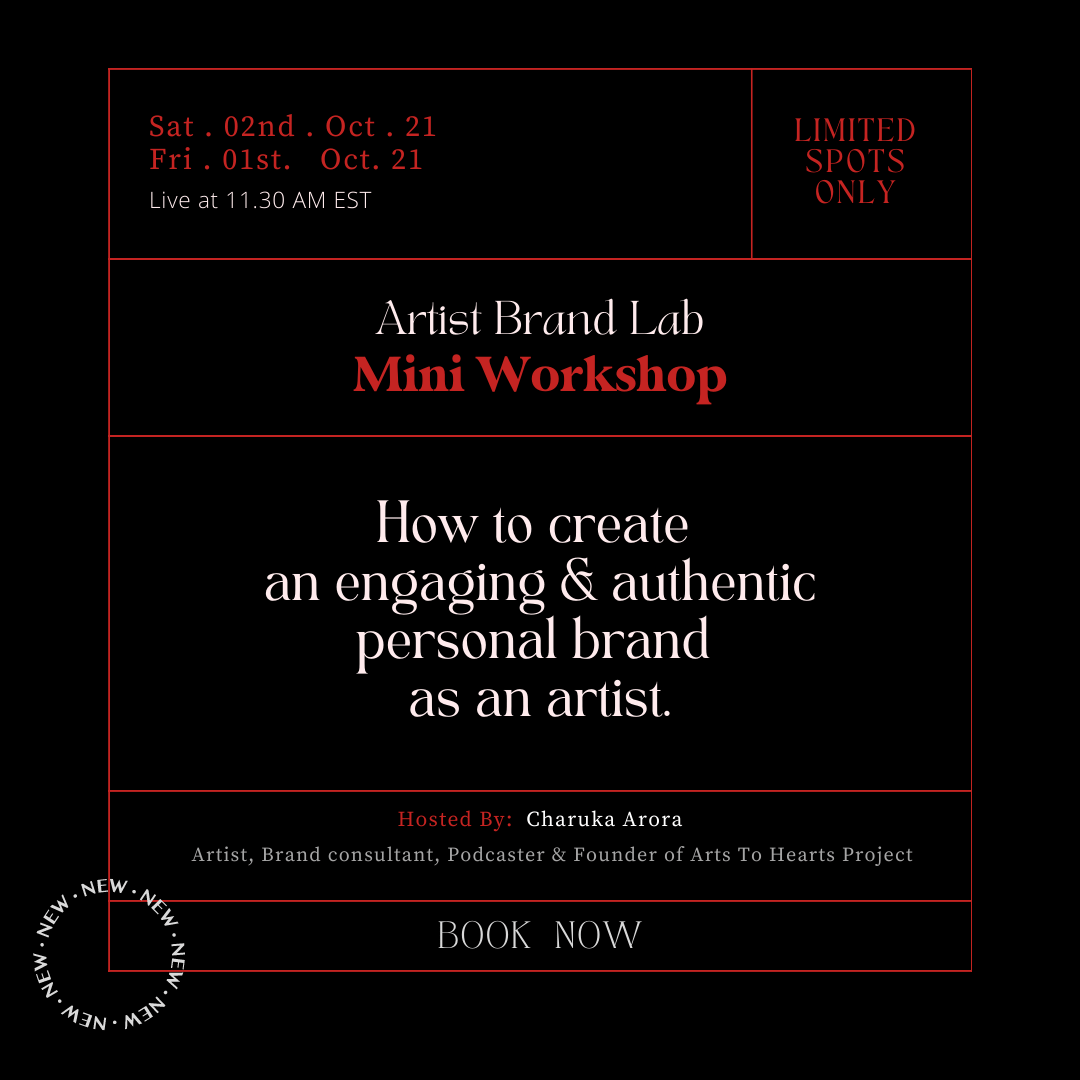 A 2 hours only
LIVE mini workshop
for artists, creatives and creative entrepreneurs
who are ready to embrace themselves and creating
an authentic & compelling personal brand.
In this workshop, you will
1. Learn how to lay a solid foundation for your personal brand.
2. How to Identify your key brand words
3. Create a unique brand experience
4. Craft your unique voice
5. Part of LIVE Q & A's
Sign up if
you are ready to create an
engaging & authentic
artist brand
that lifts you up?