A selection of international open calls and opportunities for contemporary art-related competitions, prizes, exhibitions, awards, proposals, and grants for artists, writers, and curators
About Artist Opportunities & Call For Artists
This is a curated selection. We publish a selection of open calls for artists from a pool of submissions and editorial research. Only open calls we believe offer meaningful benefits to applicants at different stages of their careers will be published. We email thousands of art practitioners weekly with selected opportunities. Make sure you are on our email list to be one of them.
Applying for a call for Art, open calls, and submitting your work can be tricky and taxing work. We at Arts To Hearts Project have been creating resources and opportunities for Artists for the past two years. We have so far organized over 8 editions of our International Call For Art. But, we don't want you to ever feel limited in where you want to apply. Hence, every month we bring you a quick round-up of 5 hand-picked opportunities for Artists.
So keep on reading to know about it all.
1- Call For Art: ATH Magazine Issue #2
Arts To Hearts Magazine is a contemporary art publication with a mission to discover, connect, and engage with contemporary & emerging women artists from around the world.
A product of Arts to Hearts Project: a global creative community uniting multi-passionate women creatives/artists to build financially successful, fulfilling careers via learning, collaboration, community & networking. 
We invite you to join us in our mission of supporting emerging artists. The artists selected to have their work featured will earn a coveted placement on our website and will be promoted to our global community of 200,000+ artists, curators, collectors, art world professionals, and art lovers.
Our platform has been featured by leading media outlets including Create! Magazine, Visionary Art Collective, Platform, Art connect, and All she makes among others.
GUEST CURATOR:
Marina Press Granger is an NYC art consultant and founder of The Artist Advisory.
Eligibility
Our calls for entry are open to all womxn/women artists from all over the world. All styles and media are welcome. There are no educational requirements to apply to the open calls.
Submission Information
You must complete the application form to be eligible for this opportunity. Please read the format requirements carefully to avoid errors with the form. Send any questions or concerns you may have via email to [email protected]
ELIGIBILITY
Artists from any country are welcome to apply with works in any medium: painting, sculpture, digital, printmaking, fiber, photography, mixed media, installation, and more.
THEME: Open
REQUIREMENTS:
Artists may submit up to 10 individual (different artworks) pieces of work for consideration
Artists must ensure high quality of images, and we recommend 300 dpi jpeg.
Artwork images and bio must be uploaded directly to the form
Bio and statement must be under 300 words each.
Artwork does not have to be for sale.
IMPORTANT DATES:
Entry Deadline: December 14th, 2022, 11:59 pm EST.
All artists will be notified of the final decision in jan. If your work is selected, you will receive further information at that time.
All selected work will be included in our issue #2 of the ATH MAG due by feb 2023. Artists will have an opportunity to review their spread and make edits if necessary before the final publishing.
Find more details by clicking on the link below.
1- UTOPIAS LAHTI 23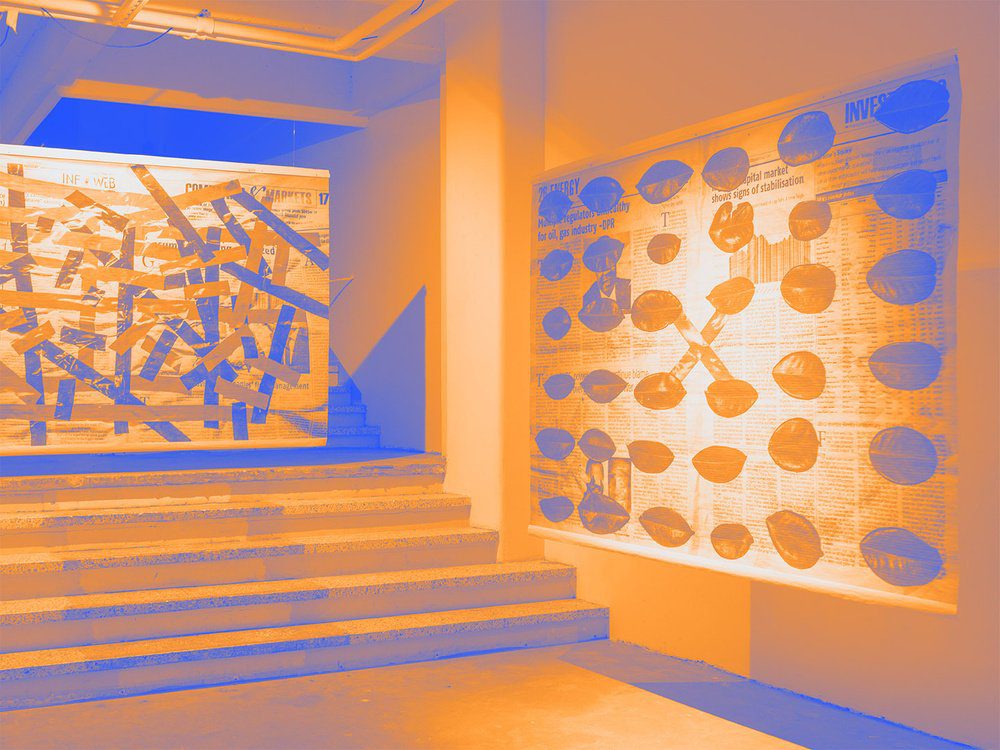 The theme of Utopias Lahti 2023 invites proposals that create possibilities and tools for these getaways. How can utopian visions of alternative futures influence us to act differently in the present and what might these utopias look, feel and sound like? How can artistic processes take part in struggles for change, create solidarity and act as platforms for collective information building, action and care? How can we rethink approaches towards materials in photographic and other artistic practices to separate them from harmful modes of production?
We are looking for works that might question ideological divisions between human and non-human actors, build counter-narratives to seeing the world as a resource and advocate for the political, social and economic equality of all people. We invite artists, researchers, collectives and anyone working with these topics in a visual way to interpret the theme broadly and participate in the call.
The festival is open to proposals in different mediums but is especially focused on lens-based and/or other medias (eg. photography, video, animation, photogrammetry, 3D, new media). We warmly invite proposals for both finished or in-progress works. VTRY will collaborate with the artist in producing their work for exhibition. Six artists/collectives proposals will be selected in December 2022 by the festival jury for exhibitions at the festival.
The members of the open call jury are artist and curator Ahmed Al-Nawas, curator Nimco Kulmiye Hussein, artist Maija Tammi and Ramboll Finland's leading expert in nature-positive solutions and former environmental director of the city of Lahti Saara Vauramo. Henri Airo & Kaisa Syrjänen will participate in the Jury with one common vote as representatives of the festival.
To find more details click on the link below.
2- The Holy Art Fair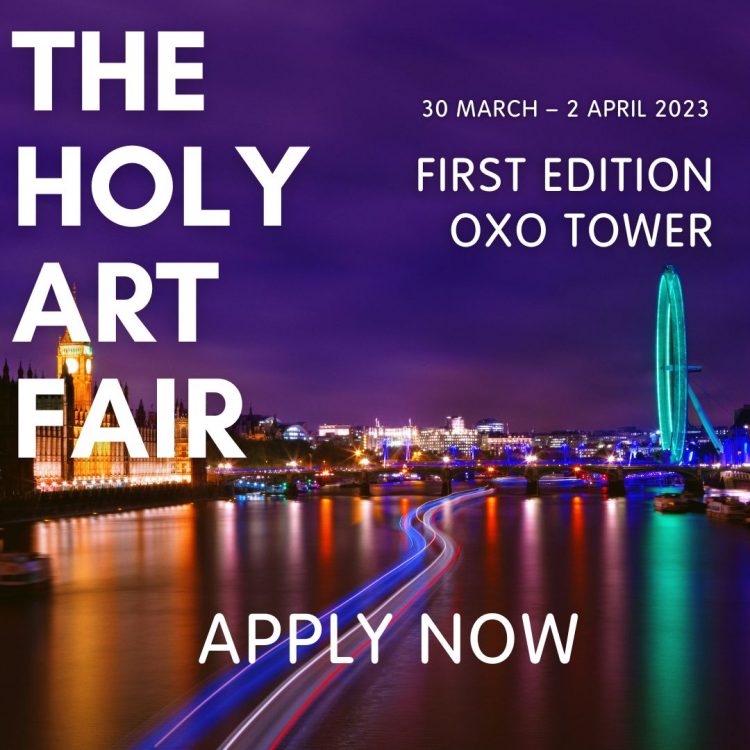 Theme: Art Fair
Country: United Kingdom / International
City: London
Organization: THE HOLY ART
Eligibility: International
The Holy Art is one of the most prominent art galleries that emerged in recent years and it's with great pride that we are announcing our first Art Fair.
The Holy Art Fair is an exciting opening to the international art calendar, welcoming and connecting the best artists from across the world!

We are pleased to announce that the 2023 edition of The Holy Art Fair will take place from 30 March – 2 April 2023 at OXO TOWER.
The Fair nurtures collecting at all levels and offers expert insight into the ever-changing international art market.
WHY EXHIBIT?
We are really different. The team behind one of the most exciting art galleries in recent times is an exceptionally organised group of professionals with hands on experience beyond the art world, putting the artist first.
Set against the amazing melting pot that is London, at a prestigious location such as the Bargehouse – OXO Tower, we are aiming to put together a boundary pushing art fair that is also very accessible to the public.
All artists and collectives around the world are welcome to submit their work for us to review!
Can't travel? At The Holy Art Fair we offer a High Definition Plasma screen only for artists that are unable to attend in-person – Where you can exhibit amongst other artists with one of our in-house curators to help you through the sale.
Deadline: 15/January/2023
Entry Fee:
Find more details by clicking on the button below.
3- Curatorial Residency at Fondation Fiminco
The Fiminco Foundation is launching a call for applications for international curators, for a 3-month curatorial residency based in Romainville (Seine-Saint-Denis).
The residency programme is open to curators living in France and abroad, without any age limit and who can demonstrate an emerging or significant professional career.
Two residency periods are on offer:
– mid-January to mid-April 2023
– mid-April to mid-July 2023
Find more details by clicking the link below.
4- SPRING SOLO ARTIST EXHIBITION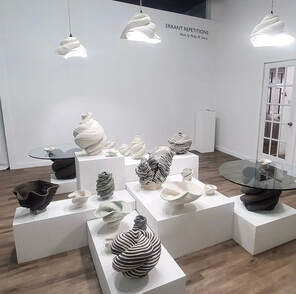 Juried by Clay Center of New Orleans Board of Directors
March 4 – April 14, 2023
Applications due November 30, 2022
The Clay Center of New Orleans seeks proposals for a solo artist exhibition to be on display in our gallery March 4 – April 14, 2023.
This call is open to all manner of contemporary ceramic artwork, including functional studio pottery, sculptural work, and installation work. Mixed media proposals ­are acceptable if clay is the primary material. For submission requirements and other important information, please review the prospectus for this opportunity.
Find more details by clicking on the button below.
5- International Juried Painting Competition
Deadline december 4, 2022

Fee: $19 entry fee 1-2 images
(Non-refundable)
​Open call to artists 18 years and older for Camelback Gallery's 5th annual Realism Painting Competition. We are accepting all forms of realism art in any subject matter. Photorealism, Surrealism, Hyperrealism, Magical Realism and Traditional Realism. Jurors will be looking for Originality, Quality of Work and Technical Skill.

Mediums to be considered but not limited to: Oil, acrylic, ink, pencil, charcoal, water media, pastels, wax & scratch-board. (No digital)
We do not sell artwork, if you are an award recipient we promote your work. If we have sale inquiries we will have the buyer contact the artist directly.
Find more details by clicking on the button below.