First Call Of 2022
INTERNATIONAL CALL FOR WOMEN ARTISTS
A collaboration between
Arts To Hearts Project X Photo Trouvee Magazine
Theme: TREASURED MOMENTS
Want to be a part of the exhibit?
Let's celebrate life & moments!
Get featured in an Online Exhibition hosted in collaboration with Arts to Hearts & Photo Trouvee Magazine, Guest curated by Twiggy Boyer & Juliana Naufel, Co founders, Photo Trouvee Magazine
Additionally, selected participants will also be featured on Photo Trouvee Magazine & Arts to Hearts Instagram.
Show your work to over 10,000 readers and followers around the world, including leading galleries, art fairs, collectors, curator's, writers, art consultants, and more.
Precious, intimate & prized.
Tucked away in our heart, memories etched in our soul.
We all have something that we don't want to let go.
Be it moments of joy or hard goodbyes.
Midnight dreams or morning greetings.
Some moments simply are too precious to be.
We all savour our bag of treasured moments.
Sometimes it's a way to live the past & somedays a way into the future.
Sometimes, they bring the warmth & safety we need.
With, the first call of 2022 we are looking to savour these "Treasured Moments" together.
With, this open call we are looking forward to live, learn & celebrate moments of life as it is, with
you.
We are looking for varied mediums of art that celebrate, recall, cherish or are inspired by these
moments. And, we are so excited to see how art can help us heal as we seal these memories,
And, add to our treasure.
Be it a painting, collage, photography or layers of mixed textures we are excited to join you in your
precious world with our first call of 2022 to be hosted at Arts To Hearts Project.
About PHOTO TROUVEE MAGAZINE
Photo Trouvée Magazine is an art publication with a focus on found imagery and nostalgia. Our publication aims to create an intimate visual experience while showcasing artists from around the world who work with or are inspired by found photographs as well as collecting stories from collectors of vintage ephemera.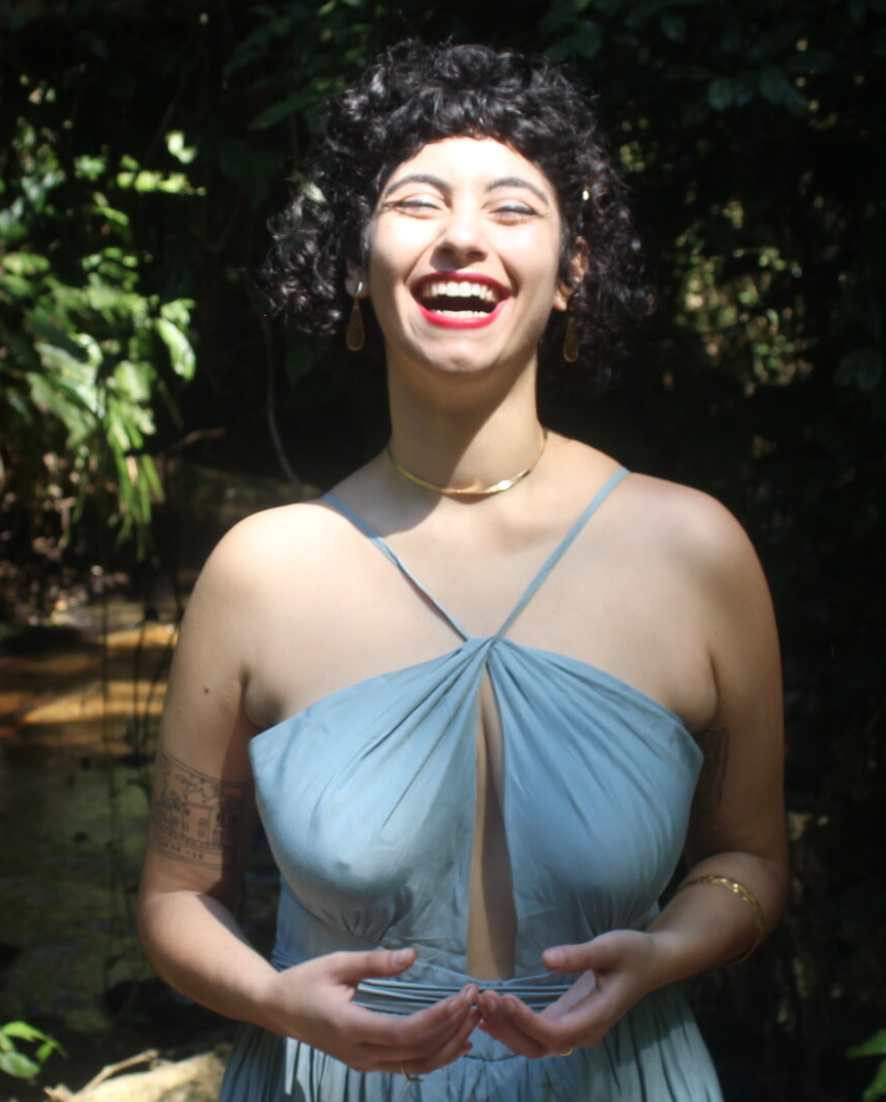 Juliana Naufel is a Brazilian-based artist who uses affection as her primary subject. Her artworks are strongly influenced by the healing aspect of embroidering photographs as a way of making amends with the past. Naufel's artworks are in a number of private collections around the world, including The Wonders of Women Museum, USA, and The Kanyer Art Collection, USA. Her work is featured in All SHE Makes Magazine, CandyFloss Magazine, Art + Type Magazine, ArtPremium, as well as in several art magazines from all over the world. Naufel is one of the longlisted artists of Women United Art Prize 2021, and has received 3rd Place at the SeeingWomen 2020 Awards, by Photos de Femmes, France. She has participated in artist residencies in Brazil and exhibited in Argentina, Belgium, Brazil, Canada, France, Mexico, Portugal, Spain, United Kingdom, and United States. Most often the themes were related to art & feminism or concepts of time & memory. Naufel earned her MA Degree in Art Therapy from Universidade Cândido Mendes and her BA in Visual Arts from São Paulo's State University and is represented by PxP Contemporary, Showfields and TRiCERA. In February of 2020, Naufel Co-Founded Photo Trouvée Magazine – a digital art publication that showcases contemporary artists who use found photographs as a medium in their works.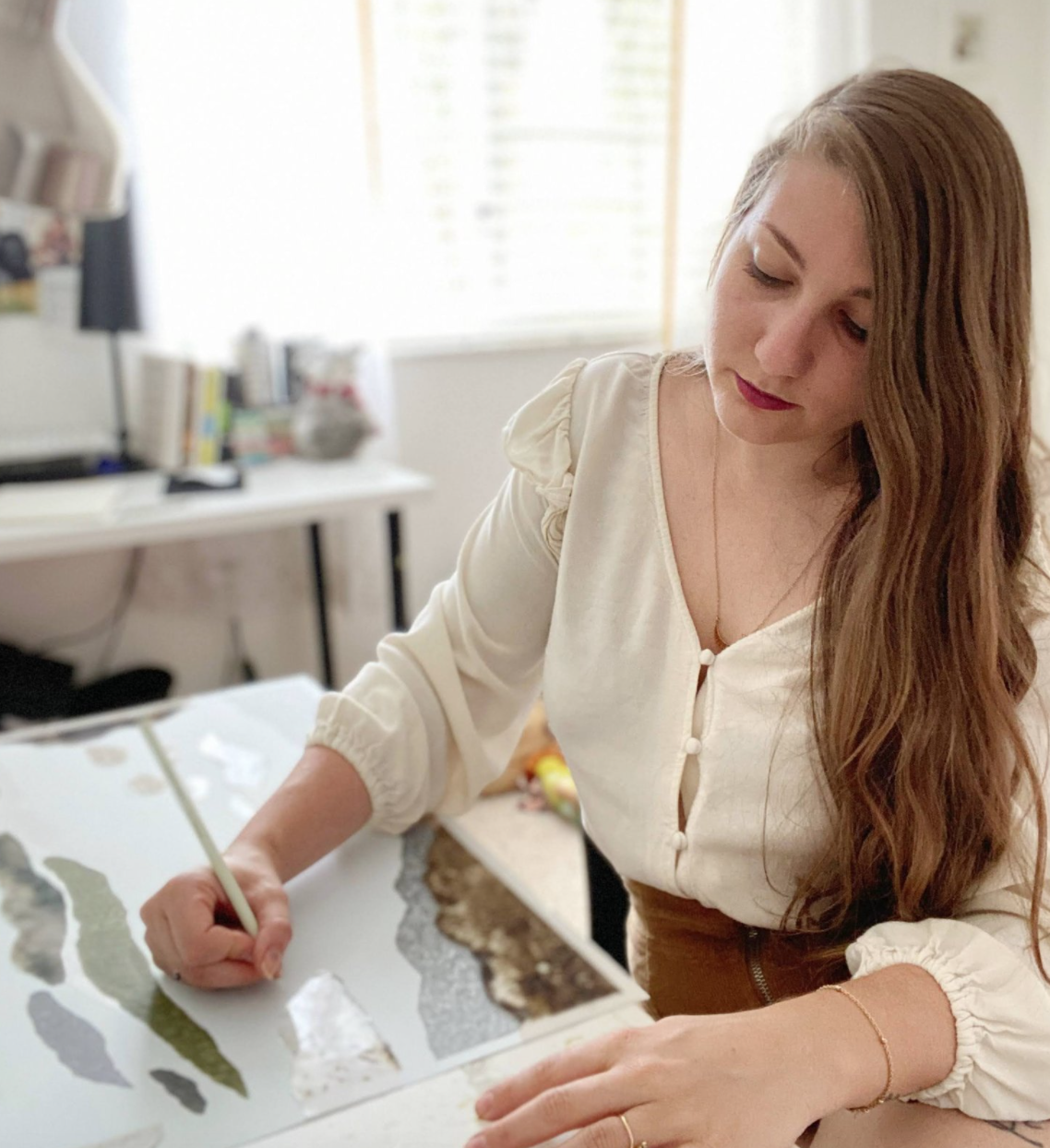 Twiggy Boyer is best known for her nostalgic mixed media collages often created using vintage found photographs. Boyer's mixed media works explore themes of nostalgia, memories and connections and incorporate collage elements, drawing and painting. Born and raised in Paris, France, Twiggy studied painting and curatorial studies at the Maryland Institute College of Art in Baltimore, MD and graduated with a BFA in 2012. Boyer has been a part of a number of group exhibitions most notably at the Coral Springs Museum of Art and at Yale University, and has permanent works collected in the Kanyer Art Collection. Over the last 10 years, Twiggy Boyer has worked as a teaching artist in the museum education setting, as a full time elementary art teacher and in the form of teaching adult collage workshops. In February of 2020, Twiggy co-founded Photo Trouvée Magazine– a digital art publication that showcases contemporary artists who use found photographs as a medium in their works. She currently works and resides in South Florida with her daughter and partner.
About Arts To Hearts Project
Arts to hearts project is a contemporary Arts & Community Platform dedicated to create more opportunities & visibility for women artists.Our passion is to help fellow women artists with a goal to create a welcoming community through our initiatives. We promote artists on our website, social media and connect them to multiple opportunities and gallery exhibitions. 
We dedicate the publication to a variety of artists selected by guest curators through our calls for art and artists. We regularly feature submissions and strive to promote the work from all communities, geographies, and artistic styles. Arts to Hearts Project has been featured by All SHE Makes, The Art Queens, Art Mums United, and guests in our project include Svitlana Martynjuk, Victoria Fry, Shelby McFadden, Gita Joshi and many more!
Eligibility and Requirements
ELIGIBILITY
We welcome all women artists from all countries and nationality to apply in painting, mixed media, collages and other mediums.
SUBMISSION REQUIREMENTS
• Artists will be required to send high quality photographs of your work not more than 1MB in size
• Artists must send in their Artist Bio, Artist Statement, Links to social media handles etc.
SUBMISSION INFORMATION TO REMEMBER
• Submission fee is $35 for the Exhibition (non-refundable)*
• Artist Bio word limit is 300
• Artist Statement word limit is 300
• Number of Artworks that can be added is 3 upto 1MB per Image
IMPORTANT DATES TO REMEMBER
Entry Deadline:  7th Feb, 2022, 11:59 pm EST.
All artists will be notified of the decision by the march, 2022. If your application is selected, you will receive further information at that time.
SUBMISSION FEE
$35 for 3 images of individual artworks (non-refundable*)
*What is my fee used for?
Arts To Hearts Project is an organization run by independent artists and artists who are motivated to build a community. The application fee will fund in the organization of podcasts, running the platform, backend expenses, and bringing in curators for the show.
Once an artist is selected, they will not be required to pay any additional fees.
By applying for Call for Art, you enable us to provide opportunities and support artists, curators, writers, designers, and creators on their journey.
If you cannot afford the fee due to financial reasons, we will be happy to try to accommodate you. Kindly email us at info@artstoheartsproject.com. Additionally, you are welcome to submit to our free blog as an Artist Feature. Your efforts are highly valued.
SELECTED ARTISTS
If your work is selected by our guest curator, you will be a part of an Online Exhibition hosted on www.artstoheartsproject.com and selected artists will also be featured on photo trouvee magazine & Arts to hearts instagram account. The Online Exhibit will include your artist biography, artist statement, website, social media handles, and two images. Published artists will be sent a complimentary digital issue and will be listed as a participating artist in your issue on Arts To Hearts Project, Newsletter and Social Media. We also promote artists individually via the blog and social media posts. All featured artists will automatically be considered for any upcoming curatorial projects, not limited to art fairs, exhibitions, and gallery projects organised by our team.
All artists will be notified of the final decision by March 2022. If your work is selected, you will receive further information at that time.
AGREEMENT
Arts To Hearts Project and Photo trouvee magazinereserve the right to use images of the artwork, and all the required documents on their website and social media. By submitting artwork via this call, the artist agrees to the terms outlined above. Artist retains full copyright of the work. Images will not be used by Arts To Hearts Project and Photo trouvee magazine aside from the Exhibit, Website, Social Media accounts, and Newsletters.
Submitting artwork to the Call for art of our website requires a nonrefundable fee of $35. A submission fee does not guarantee that your work will be selected.