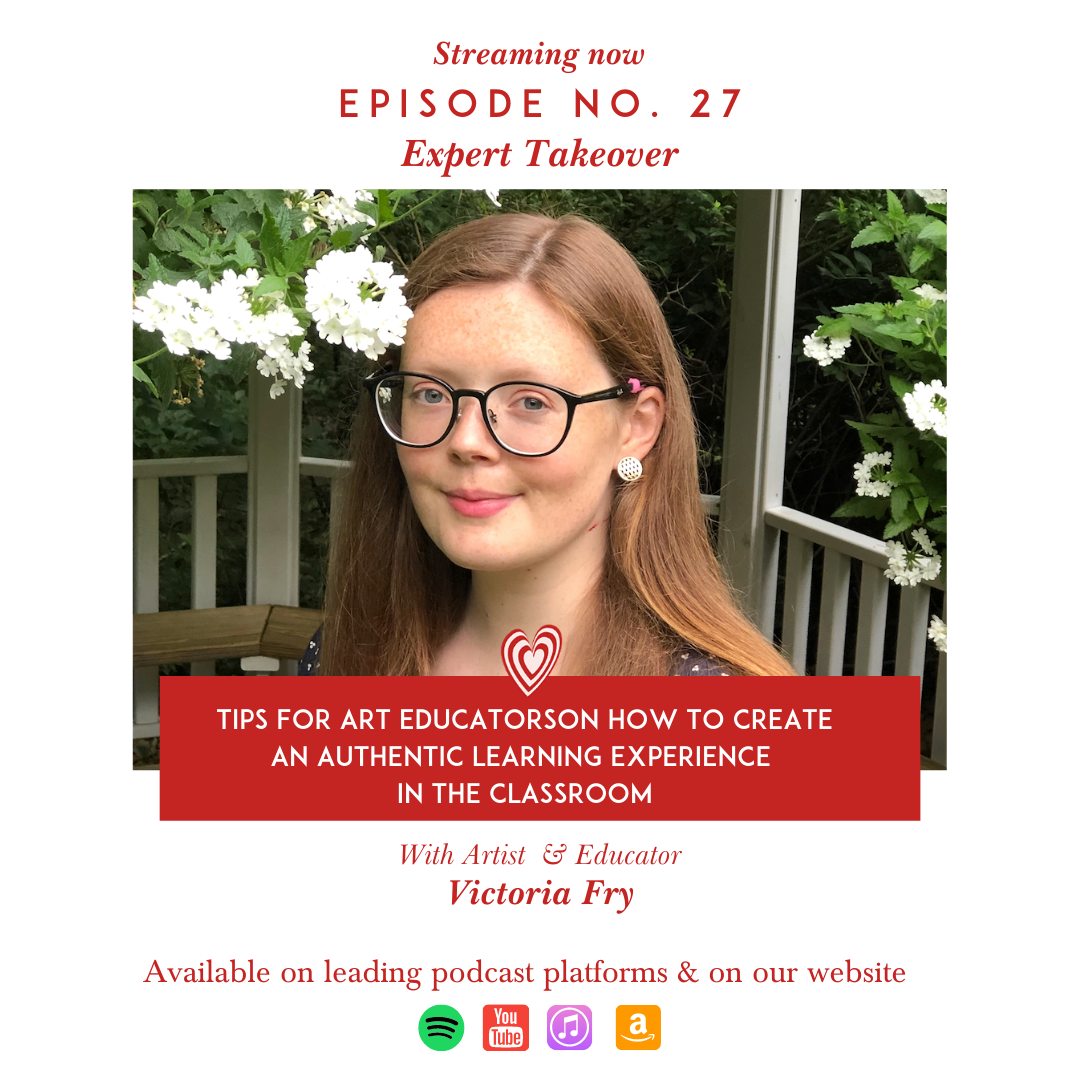 Ep 27. Tips For Art Educators on how to create an Authentic Learning Experience in the Classroom by Artist & Expert Victoria J. Fry
In the 27th episode of the ATH podcast, Join Artist and Expert Victoria Fry Artist, Educator, and Founder of Visionary Art Collective as she shares actionable tips for Art Educators.
She gives useful tips for art educators to figure out what students work for them, what systems one should use
She emphasises on creating a respectful learning environment and it's importance
Victoria gives value to culture and traditions and it's association to learning
Communication is key! Victoria shares powerful experiences which helped her students in a bigger ways outside the classroom
She also talks about being passionate about work and what she does!
Victoria has created a free resource on her website with more information! Download the freebie after listening to the podcast to get to work!
Make sure you tune in, because you don't want to miss out on this episode!
Find Victoria Fry & Her projects on:
Free Resource