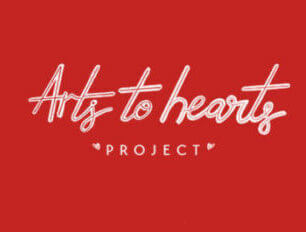 Podcast Requirements
Welcome to The Arts To Hearts Podcast!
A show where we take a peek into the hearts and lives of our fav artists. From running a creative business & studio practice to a success mindset. We talk about everything that goes behind into making life & career that you adore as an artist. Think of this as your happy hour with your fav artists in your studio. Hear them share the messy and the wonderful side of creating and living a heartfelt creative life, within and outside our studios. As you tune in, be ready to be inspired and encouraged!
Arts to Hearts Project has been featured by Create! Magazine, The Art Queens, Art Mums united, and guests in our project include Ekaterina Popova, Brandi Hofer, Halie Torris, and many more!
Let's take your art, your creative process, your art practice, and your artistic journey to our growing audience and followers around the world, including leading galleries, art fairs, collectors, curators, writers, art consultants, and more.
REQUIREMENTS:
• About the artist – Artist Bio
• About your work – Artist Statement
• Artist Bio and Artist Statement must be under 300 words each
• An insight into your creative process/ practice
• Artists may submit up to 5 individual pieces of work for consideration
• 1 Headshot of the artist
• Artists must ensure high quality of images (our recommendation is 170-300 dpi jpeg)
• Each image must be under 500MB strictly
• Artwork does not have to be for sale
• Links to social media handles (Instagram & Website)
*This information is required to get to know you better and smoothly conduct the podcast interview!
AGREEMENT
Arts To Hearts Project reserves the right to use images of the artwork, and all the required documents on their website and social media. By submitting artwork via this call, the artist agrees to the terms outlined above. Artist retains full copyright of the work. Images will not be used by Arts To Hearts Project aside from the Podcast, Website, Social Media accounts, and Newsletters.