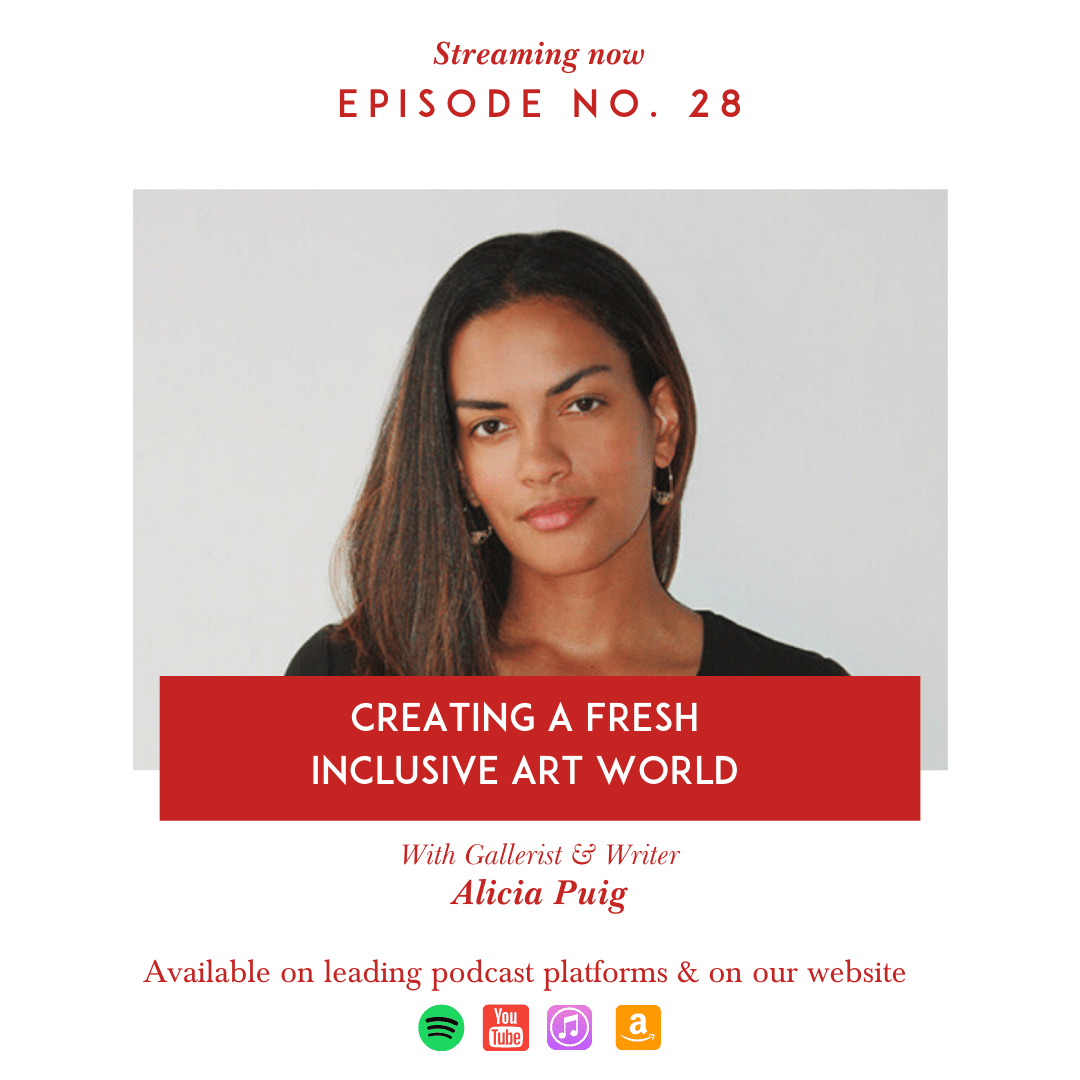 Ep. 28 Creating a fresh inclusive art world with Gallerist & writer Alicia Puig of Pxp Contemporary
In the 28th episode of the ATH podcast, Join our host @charukaarora in conversation with Writer & Gallerist @Alicia Puig at Pxp Contemporary.
In this episode, Alicia was so kind to share :
Here journey from getting her degree in the arts to finding her calling in working in curation and starting an online art gallery, Pxp contemporaryS
How she is passionate about working with emerging artists & the relationships she has been able to build
She also shared about her experience of running an international online art gallery business based in puerto rico and selling to collectors worldwide
The reason behind her passion about art & artists
How she has been working towards creating a more sustainable & inclusive art ecosystem.
Make sure you tune in & be ready to be inspired!
Find Alicia on:
Find more about her gallery Pxp Contemporary at: