INTERNATIONAL CALL FOR WOMEN ARTISTS
Guest Curated By:
Sarah Jarrett
Theme: FROM THE SHADOWS
Want to be a part of the exhibit?
Get featured in an Online Exhibition hosted by Arts To Hearts Project , Guest curated by Sarah Jarrett, Artist & Illustrator
Show your work to over 10,000 readers and followers around the world, including leading galleries, art fairs, collectors, curator's, writers, art consultants, and more.
There is no shadow without the light. So, what comes "from the shadows"
From the shadows is a theme looking for everything in-between.
From the light of the morning sun to the Darkness of the night.
For some, shadows are of the past.
For some, it's a guiding light.
Sometimes, our experience shapes us.
Sometimes, our desires stay in the dark.
With this open call, we are looking in-between those lines.
Something from the shadows?
Or, What brought you to light? 
These ideas can be inspired by your own experiences or life. 
Or a story for you to write.
We are excited to use art as a tool to bring this meaning to life.
Be it a painting, sculpture or layers of mixed textures we are excited to see your work & story with this international online exhibit to be hosted at Arts To Hearts Project.
About Guest Curator: Sarah Jarrett
Sarah is a U.K based visual artist practicing for over 2 decades.Numerous key galleries and museums such as Viridian Artists Inc. have featured Sarah Jarrett's work in the past.
She is most well known for her work in the publishing world. And, has been illustrating book covers for a long time.
Sarah is fascinated by the human relationship with natural world.
Sarah is widely popular on social media and has a reach of over 25K + followers.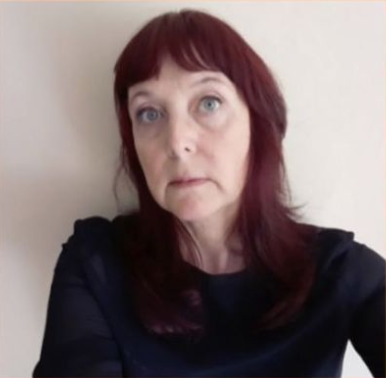 About Arts To Hearts Project
Arts to hearts project is a contemporary Arts & Community Platform dedicated to create more opportunities & visibility for women artists.Our passion is to help fellow women artists with a goal to create a welcoming community through our initiatives. We promote artists on our website, social media and connect them to multiple opportunities and gallery exhibitions. 
We dedicate the publication to a variety of artists selected by guest curators through our calls for art and artists. We regularly feature submissions and strive to promote the work from all communities, geographies, and artistic styles. Arts to Hearts Project has been featured by All SHE Makes, The Art Queens, Art Mums United, and guests in our project include Svitlana Martynjuk, Victoria Fry, Shelby McFadden, Gita Joshi and many more!
Eligibility and Requirements
ELIGIBILITY
We welcome all women artists from all countries and nationality to apply in painting, mixed media, collages and other mediums.
SUBMISSION REQUIREMENTS
• Artists will be required to send high quality photographs of your work not more than 1MB in size
• Artists must send in their Artist Bio, Artist Statement, Links to social media handles etc.
SUBMISSION INFORMATION TO REMEMBER
• Submission fee is $35 for the Exhibition (non-refundable)*
• Artist Bio word limit is 300
• Artist Statement word limit is 300
• Number of Artworks that can be added is 3 upto 1MB per Image
IMPORTANT DATES TO REMEMBER
Entry Deadline: 14th March, 202211:59 pm EST.
All artists will be notified of the decision by the April, 2022. If your application is selected, you will receive further information at that time.
SUBMISSION FEE
$35 for 3 images of individual artworks (non-refundable*)
*What is my fee used for?
Arts To Hearts Project is an organization run by independent artists and artists who are motivated to build a community. The application fee will fund in the organization of podcasts, running the platform, backend expenses, and bringing in curators for the show.
Once an artist is selected, they will not be required to pay any additional fees.
By applying for Call for Art, you enable us to provide opportunities and support artists, curators, writers, designers, and creators on their journey.
If you cannot afford the fee due to financial reasons, we will be happy to try to accommodate you. Kindly email us at info@artstoheartsproject.com. Additionally, you are welcome to submit to our free blog as an Artist Feature. Your efforts are highly valued.
SELECTED ARTISTS
If your work is selected by our guest curator, you will be a part of an Online Exhibition hosted on www.artstoheartsproject.com and selected artists will also be featured on Arts to hearts instagram account. The Online Exhibit will include your artist biography, artist statement, website, social media handles, and two images. Published artists will be sent a complimentary digital issue and will be listed as a participating artist in exhibit issue on Arts To Hearts Project, Newsletter and Social Media. We also promote artists individually via the blog and social media posts. All featured artists will automatically be considered for any upcoming curatorial projects, not limited to art fairs, exhibitions, and gallery projects organised by our team.
All artists will be notified of the final decision by Apriil 2022. If your work is selected, you will receive further information at that time.
AGREEMENT
Arts To Hearts Project reserves the right to use images of the artwork, and all the required documents on their website and social media. By submitting artwork via this call, the artist agrees to the terms outlined above. Artist retains full copyright of the work. Images will not be used by Arts To Hearts Project  aside from the Exhibit, Website, Social Media accounts, and Newsletters.
Submitting artwork to the Call for art of our website requires a nonrefundable fee of $35. A submission fee does not guarantee that your work will be selected.
Oops! We could not locate your form.