Call For Artists: International Print Issue #27 Curated By TAX Collection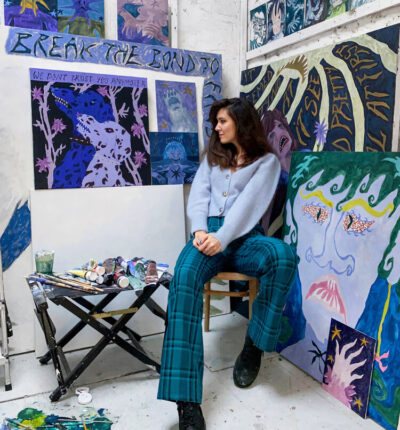 Get featured on the beautiful pages of our international print publication for artists. Have your work seen by 200,000+ readers and followers around the world, including leading galleries, art fairs, collectors, curators, writers, art consultants, and more.
Create! Magazine has been publishing magazines and celebrating the art community since 2013.
For our fall 2021 edition, we are thrilled to partner with TAX Collection.
Please submit your work for consideration via the Submittable form to be included in issue #27 and on our website + social media.
ABOUT OUR GUEST CURATORS
The TAX Collection is a multimedia platform dedicated to exposing the world to today's most inspiring artists and creatives. By creating space not only in the digital world, but also the physical, we act as a catalyst for collaboration and communication between artists, their audiences, and collectors. Through exhibitions, diverse projects, and publications, we maintain our commitment to the support and promotion of the artist – for the sake of the art.
Without the 'artist' there would be no 'art'
The TAX Collection was created in 2015 by Max Berman and Tanner Steslow out of a spirit of recognition for emerging artists and a new generation of creatives working across digital and physical mediums. Since our inception, the platform quickly gained a large following and blossomed into a community of artists and their fans, galleries, and collectors, from all corners of the world under the common cause of empowering the artist and championing freedom of expression. We hope you join us in our exploration of the ever inspiring phenomenon that is art.
FROM THE PAGES OF CREATE! MAGAZINE'S PAST ISSUES
MORE INFORMATION
You must complete the application via Submittable to be eligible for this opportunity. Please read the format requirements carefully to avoid errors with the form.
Send any questions or concerns you may have via email to info@createmagazine.com.
ELIGIBILITY
All artists from any country are welcome to apply with works in any medium: painting, sculpture, digital, printmaking, fiber, photography, mixed media, installation, and more. There is no specific theme for this issue.
REQUIREMENTS:
Artists may submit up to 10 individual (different artworks) pieces of work for consideration
Artists must ensure high quality of images, and we recommend 300 dpi jpeg.
Artwork images and bio must be uploaded directly to the form 
Bio and statement must be under 300 words each. 
Artwork does not have to be for sale. 
IMPORTANT DATES:
Entry Deadline: June 30, 2021, 11:59 pm EST.
All artists will be notified of the final decision by September 30, 2021. If your work is selected, you will receive further information at that time.
All selected work will be included in the print issue in the fall of 2021, dates TBA. Artists will have an opportunity to review their spread and make edits if necessary before print.
All selected artists will receive a complimentary digital edition.
SELECTED ARTISTS: If your work is selected by our guest jurors, you will receive a custom-designed two-page spread in both the print and digital versions of the magazine that will include your artist biography, website, and an artwork image. Published artists will be sent a complimentary digital issue and will be listed as a participating artist in your issue on both our website and social media. We also promote artists individually via the blog and social media posts that reach over 200,000 total followers worldwide. All featured artists will automatically be considered for any upcoming curatorial projects, not limited to art fairs, exhibitions, and gallery projects organized by our team.
WHERE TO FIND: Print copies of Create! Magazine are available in our online shop and at several global retail locations in London, New York, Seattle and more.
IMPORTANT DATES:
Submission fee is $35 for 3 images (non-refundable) 
Limit of submitted artworks is 10 
Bio word limit 300
Statement word limit 300
AGREEMENT
Create! Magazine reserves the right to use images of the artwork on their website and social media. By submitting artwork via this call, the artist agrees to the terms outlined above. Artist retains full copyright of the work. Images will not be used by Create! Magazine aside from the print issue, interviews, social media posts. Acceptance is not guaranteed. Fees are non-refundable. Please review submission form with care.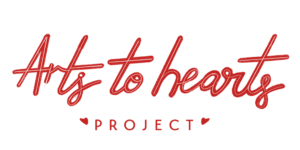 We are an inclusive online space dedicated to
curate global projects, opportunities &
creating community.
Let's Hang Out On Instagram
This error message is only visible to WordPress admins
There has been a problem with your Instagram Feed.
Featured By