CALL FOR ARTISTS
Studio Visits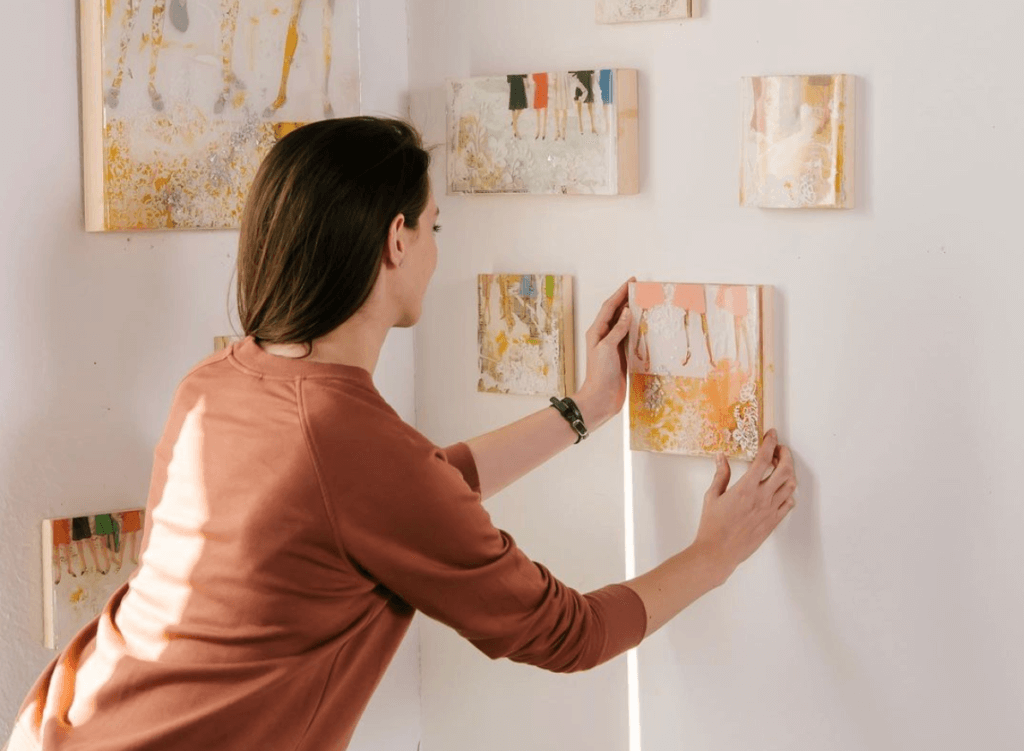 Arts to Hearts Project welcomes you to share your studio with the world!
For an artist, a studio is their sacred and safe space which channels their creative energy. We hope to take a peek into this creative space to see what goes behind YOUR creative practice. Each artist has a story of why they create what they do, and we are here to know your story.
We want to give artists a platform to share the Behind the Scenes of their art practice by visiting their studio, virtually.
The studio visit will be a FUN & EASY tour with questions about your work, creative process, looking at your studio space and a rapid-fire round!
The video will be posted on our Instagram as IGTV, our website, and the Arts to Hearts YouTube Channel. The selected artists will also be a part of an issue of our Seasonal Studio Visit Book!
About
Arts to Hearts Project is dedicated to building a community by creating a safe & inclusive space, provide support, opportunities & resources to artists. Our mission is to help women artists navigate their career & life as a creative.
Our projects includes The ATH Club, ATH Newsletter, Heart Talks (interviews with artists), Heart Notes (Guest writers for blog), and now, The Arts To Hearts Podcast.
Arts to Hearts Project has been featured by Create! Magazine, The Art Queens, Art Mums united, and guests in our project include Ekaterina Popova, Brandi Hofer, Halie Torris, and many more!
ELIGIBILITY:
We welcome International Womxn Artists from all countries and nationality to apply with works in any medium including painting, sculptures, digital art, printmaking, fibre work, photography, mixed media, installations, and more.
REQUIREMENTS:
About the artist – Artist Bio
About your work – Artist Statement
An insight to your creative process/ practice
Artists may submit up to 3 individual pieces of work for consideration
Artists may add 2 images of their studio (preferably with themselves)
1 Headshot image of the artist
Links to social media handles (Instagram & Website)
IMPORTANT DATES:
Last date to apply: July 3rd 2021, 11:59 pm EST.
All artists will be notified of the decision by July 7th, 2021. If your application is selected, you will receive further information at that time. The selected artists will be included in our Seasonal Studio Visit Book!
SUBMISSION INFORMATION:
About the artist: Artist Bio which should be less than 300 words
About your work: Artist Statement which should be less than 300words
An insight to your creative process/ practice
3 individual pieces of the artist's work
2 images of the studio
1 Headshot of the artist
Artists must ensure high quality of images (our recommendation is 300 dpi jpeg)
Each image must be under 500MB strictly
Artwork does not have to be for sale
Links to social media handles (Instagram & Website)
AGREEMENT
Arts To Hearts Project reserves the right to use images of the artwork, and all the required documents on their website and social media. By submitting artwork via this call, the artist agrees to the terms outlined above. Artist retains full copyright of the work. Images will not be used by Arts To Hearts Project aside from the Podcast, Website, Social Media accounts, and Newsletters.