Squarespace is a leading and often used word in today's Internet world. One may say that all knowledge is now at one's disposal and that the world is at one's fingers. No one has any doubts about that. The internet is a terrific place to explore. It has already revolutionized how we interact with one another, spread knowledge, and improve the standard of living for all.
Many individuals nowadays rely heavily on the internet. This could be for the purpose of making a purchase, gaining access to a service, perusing content on a website or blog, gaining knowledge, or simply passing the time.
That is why websites are now necessary due to rising demand. Establishing a solid web presence is essential for artists looking to build their careers or art enterprises.
However, we see that many artists do not have a website. We understand the reasons why you might be reluctant to create one for your business, such as "I'm not computer smart," "they're too expensive," "I don't have the time," or the classic "My business is doing well without a website."
But trust me, if you want to flourish your identity, you should have a professional website, and you don't have to be tech knowledgeable. In fact, not having a website costs you time and money.
So, before I dive into the nuts and bolts of website creation, let's first discuss the five main benefits of having a website.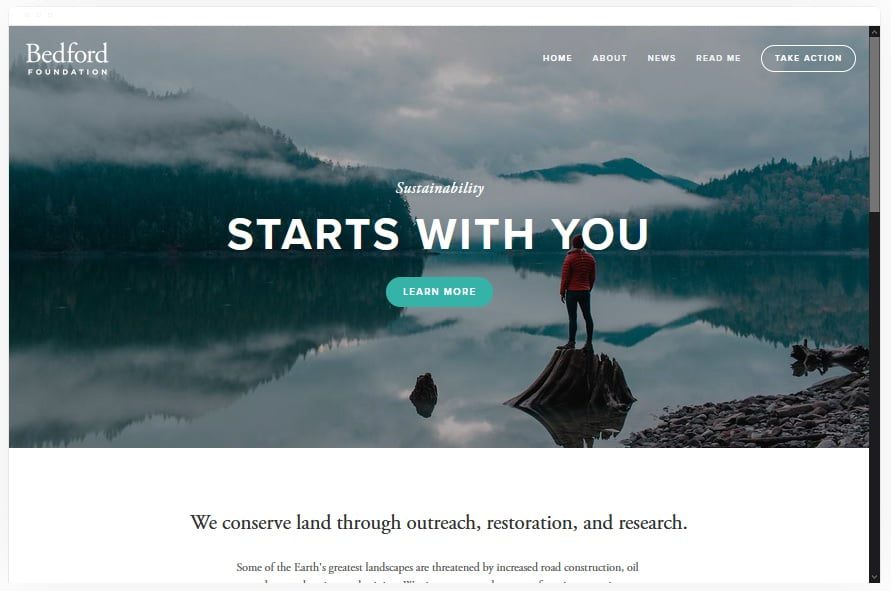 1- Having a website improves your visibility and establishes you as an expert in your field.
A website's trustworthiness can be increased just by having a fresh, up-to-date, and regularly updated page. A centralized resource like this can increase client confidence and satisfaction. Nowadays, art collectors anticipate that an artist will have some sort of web presence.
2- Having a website for your artwork or art business will attract more visitors and lead to more sales.
A website has a significantly higher possibility of being discovered by coincidence than a social network page. When you have a website, it's much simpler to attract more art collectors and make more sales.
3- It's simpler and cheaper than you think to set up your own website.
Making a website has never been simpler, and now you don't even need to know how to code. With a website builder like Squarespace, you can select a domain name, then select a premade website template that has already been created with mobile and device optimization in mind, and then use a simple drag-and-drop editor to give your site its final form.
4- A website allows you to present your work or art business as per your choice.
The text and images you post on social media cannot be customized to your liking, as each platform has its own set of guidelines users must adhere to. However, if you have a website, you can do whatever you want with the design, giving your brand a chance to speak to customers in a manner that no one else can.
5- The website helps you in marketing your artwork & art business.
Whether you're promoting your artwork or art business online or offline, all of your efforts should start with and flow from your own beautiful and useful website.
When all aspects of a marketing campaign are linked through a single portal, such as a website, administration becomes much simpler. Therefore, establishing a website is crucial, as it is the groundwork for future success.
As I have described to you the benefits of having a website. So now let's go straight into Squarespace's website-building guideline. But first, I'll explain what Squarespace is.
What is Squarespace?
Squarespace, Inc. is an American website-building and hosting company which is based in New York City, USA. It provides software as a service for website building and hosting, and allows users to use pre-built website templates and drag-and-drop elements to create and modify web pages.
Now you must be thinking that there are many other website-building options available then why use Squarespace? That's a valid question and now I will explain to you why you should make your website on Squarespace as an artist.
1- The templates available on Squarespace are quite spectacular.
As a creative person, you deserve the greatest possible presentation of your work. For this reason, galleries are curated with great care, as this is one of the most important skills to perfect if you want to sell your artwork. Now, if you wish to duplicate this on a website, I have found that the gorgeous themes offered by Squarespace come the closest to accomplishing this goal.
Here is a collection of the best website designs for Squarespace 7.1 that I've found to be both professional and aesthetically pleasing. Please take your time to try out many options and choose the one that you feel will do your work the most justice.
Nevins. Super if you're considering starting your own weblog.
Alameda. Easy, considering the preexisting e-commerce platform.
Utica. Extra pages for the template. One of my favorite features is the ability to use full-bleed photographs.
Jasper. A refreshingly basic design layout.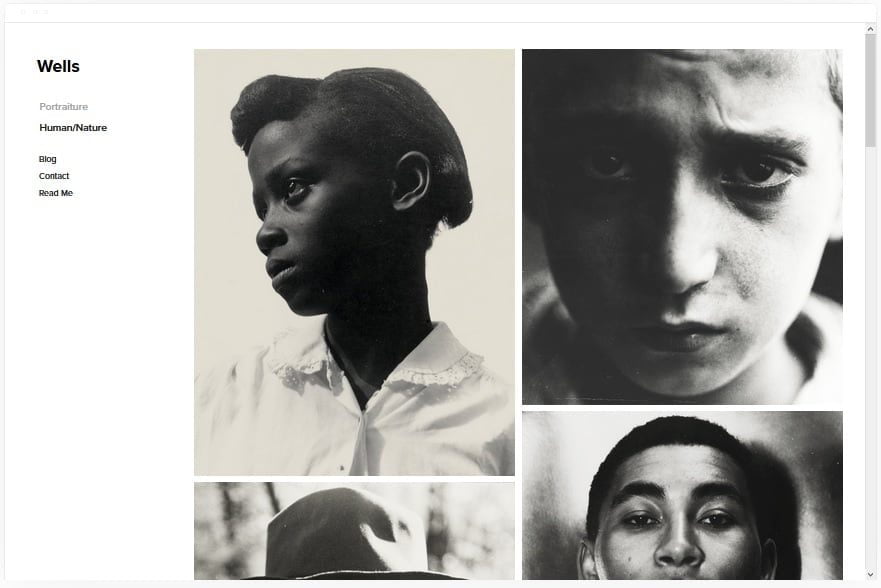 2- Squarespace is easy to use
Squarespace is a website builder that does not require users to have any coding experience.
Simply drag and drop elements into place to make the website look and function exactly how you want it to.
If you're even a little bit tech-smart, you may use one of the numerous available how-to articles to incorporate any unnecessary effects without resorting to coding.
3- Squarespace emphasizes visual content
Many of the premade themes for Squarespace were created with the express purpose of showcasing various forms of creative expression. Many creative professionals consider Squarespace to be the ideal website platform since it caters to their unique needs.
4- Squarespace has everything you need to get started selling your artwork
Yes! When you upgrade to Squarespace's Business Plan, you gain access to an integrated e-commerce platform that eliminates the need for any other websites to facilitate the sale of your products.
This will significantly reduce the time required to launch your website. You'll be able to devote more time to making art, which is clearly what you enjoy doing the most.
5- Squarespace has great customer service
I'm well aware that your true talent as an artist is in, well, creating art. That's why it's crucial to let you know that if you ever have any concerns or run into any problems with your Squarespace website, you can contact the company's friendly and helpful customer care team through their handy in-built chat and email features. There are also a large number of articles and video tutorials available that will show you the ropes of the platform.
And if you still want to know more then read our article where we have compared Squarespace with Wix. The link to the article is here.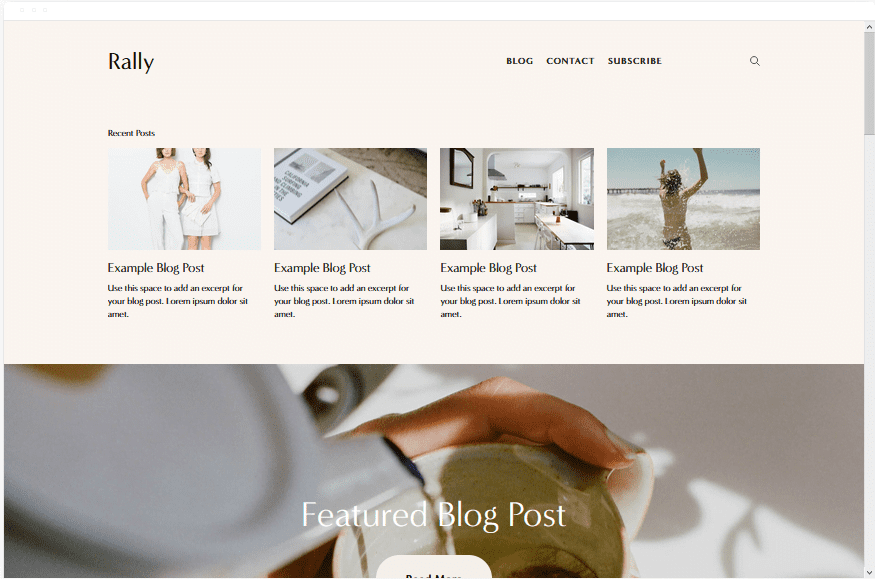 So, now let's dig into how to make your website on Squarespace
Sign up
First, you will need to sign in or create a Squarespace account. You can use one Squarespace account for multiple 14-day trials, so don't create a new account if you've ever used Squarespace before. Once you've signed up, give your website a name. You can change it later, so feel free to enter a placeholder and update it when you're ready. Once you've signed up and added a name, you can enjoy the platform's own quick Squarespace tutorial before arriving at the website dashboard.
Select your website template
If you're not sure how you want your site to look, we recommend spending some time brainstorming before you get started. Browse some of the websites of other companies you admire to see how they get their messages across. Do you need space for lots of big images? Are you going to create a blog? Will you be starting an online store? Putting together a list of your desired features will help you find the right template to get you started.
Squarespace award-winning website templates come with pre-built pages showcasing different content and layouts. Each template includes the same features and styling options, so no matter what template you choose, it can be customized to create a site that presents your style, brand, and vision to the world — from minimalist blogs to portfolios of full-bleed images.
Secure a custom domain name
Help your audience and future customers, collaborators, and colleagues find you by adding a custom domain to your website. A domain sometimes called a web address or URL, is where your website will live online. If you think of your website as your home, your website is the actual, physical space where you live. Your domain is like the street address that directs people to your location.
When choosing a domain name, think about keywords that match your site's purpose or your brand. Keep in mind that you can also select your own TLD. A TLD, or top-level domain, is the part of the URL that follows the last period, such as a .com, .org, or .net. You could keep it simple and choose a .com TLD or get creative and select one that's unique to your industry or business, like a .cafe for your coffee shop.
Start adding your own content
Get started with the basics. Add a Contact page or an 'About' section. Write a description of your business or brand so visitors can learn more about it. Add beautiful imagery you have created, or add free professional imagery, courtesy of Unsplash.
Write blog posts to share more of your story. Organize and format content any way you want with customizable drag-and-drop sections. Using the Design panel to style fonts, colors, spacing, and other features, you build a website custom to your design. All Squarespace websites have a built-in responsive design so your content scales to fit different devices and screen sizes.
Spread the word
Share on social media
Now that your blog is up and running, it's time to start telling everyone all about it. Love using social media? Add links to your accounts on your blog. Then simply share your latest blog post on Facebook, Twitter, LinkedIn, Pinterest, and Tumblr.
Create email campaigns
Looking to market your new business? Try out Email Campaigns. Create email content that resonates with your consumers and stands out in their inboxes. You can even populate the emails with the content you've already shared on your website. You can also read our article to know everything about Email Marketing Here.
Continue to update your website
Your website is officially live. But that doesn't mean your work is done. Try to add new content to your website with some frequency so that it doesn't become stale. This will encourage your visitors to continue to come back. Plus, by keeping your website up-to-date, people will always have access to the latest information from you or your company. And you'll be able to use the new content you add in various social posts, email campaigns, or future blog posts.
So I hope this information will help you make your artist website, and if you still need any help, we are always one Dm or email away. So hit us up with any problem you have, and we will try to help you with it.
Till then, take care of yourself, and please do let us know if you make your website after this. We would love to see your progress and celebrate with you.